The Buick Velite concept was unveiled on the Guangzhou Auto Show, looking very beautiful in blue, with a low grille, angry lights, and a racy front spoiler. The Velite concept was designed by Pan Asia Technical Automotive Center (PATAC), GM's Chinese design studio.
It previews a possible sporty-wagon variant of the upcoming Buick Velite sedan, which is based on the Chevrolet Volt and will be made in China by the Shanghai-GM joint venture.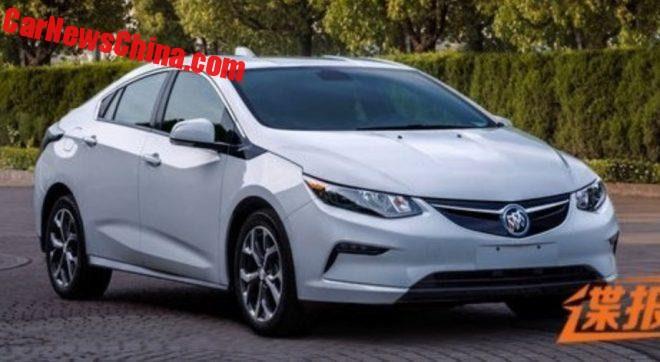 The Velite sedan. The plug-in hybrid drive train is exactly the same as in the Volt. The 1.5 liter petrol engine is rated at 99hp and fuel consumption is rated as 0.9 liter per 100 kilometer.
Size: 4579/1811/1494, wheelbase is 2694, and curb weight is 1610 kg.
Launch is expected for the first half of 2017.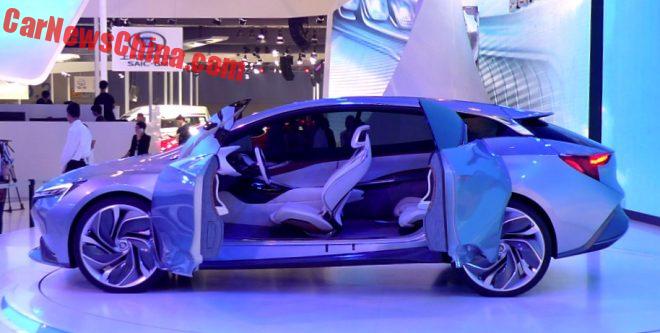 Back now to the concept. It stands on 21 inch wheels, it has suicide doors with frame-less windows, and four individual seats. Inside there is a lot of white leather mixing with brown panels. The steering wheel and dash top are in white leather too.
The Velite name was first used on a 2004 roadster concept, and in 2014 there were rumors that Buick was going to use the name for the U.S. version of the Opel Cascada. But that didn't happen, and the Velite went to China instead.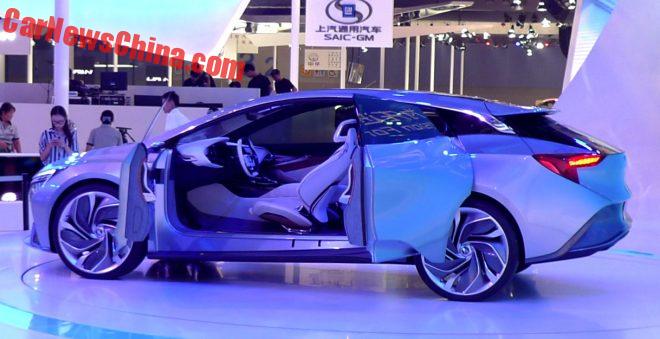 Aluminum strip on the D-pillar is a great looker.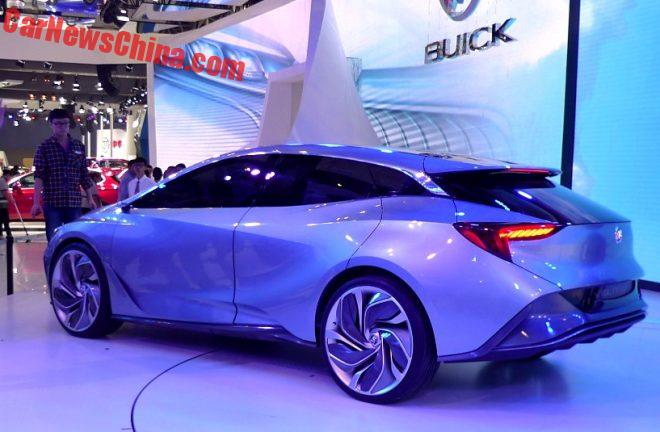 Large light units with a lot of LED. Rest of the rear very clean. When I was at the Buick booth the turn platform under the Velite didn't work. They called in a technician but he had to get to a plug right under the car, and he couldn't reach it. So they had to move the car. And it is therefore that I know for sure that the Velite concept is working. A man opened the door, pressed a button, and zmmmm the Velite moved a few meters to the left. No sound at all, so it was likely in electric mode.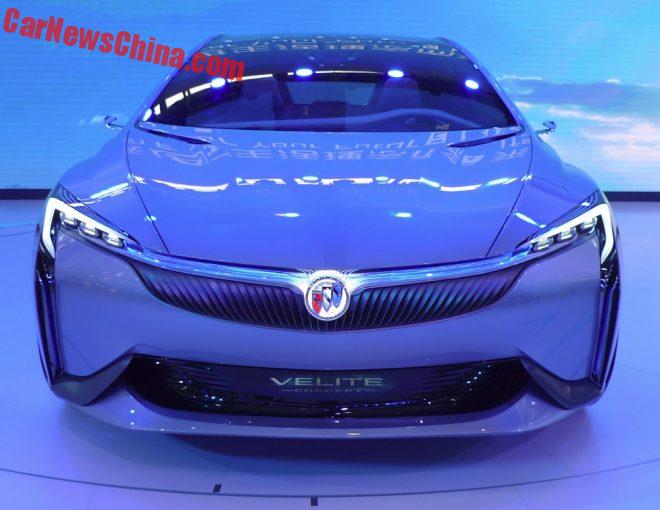 Absolutely brilliant from up front. Love the Buick badge. Whether the will make a sporty wagon version of the Velite is yet unknown, but it is sure a very nice idea. Chinese car buyers, especially the young ones, are leaving sedans behind, going instead for crossovers and SUVs.