We are really almost done with the 2016 Guangzhou Auto in China, but not before we have had a good look at the pretty ladies. There were lots of them this year of all kind and sort. We start immediately with a smile at SouEast, with a very kinky pink glove.
Moving over to Dongfeng, working her hair.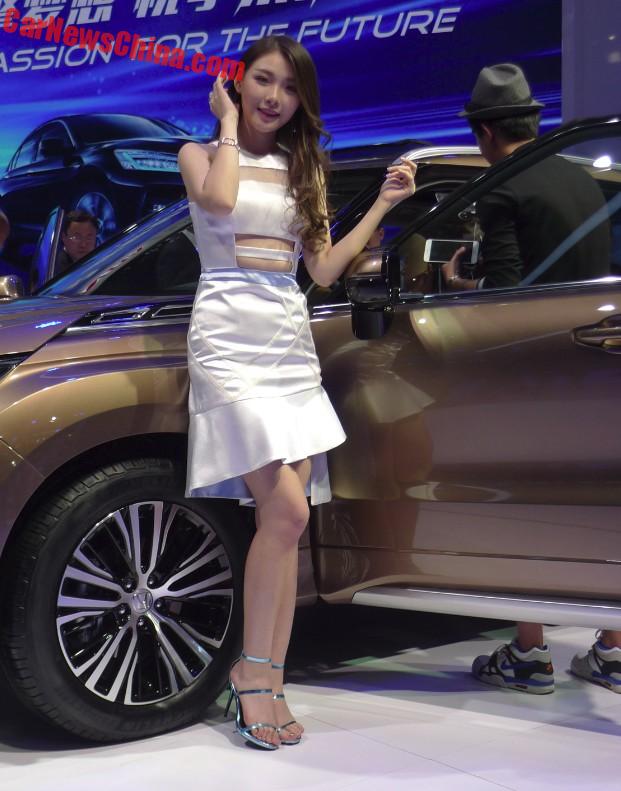 A very happy girl with a little belly at Honda.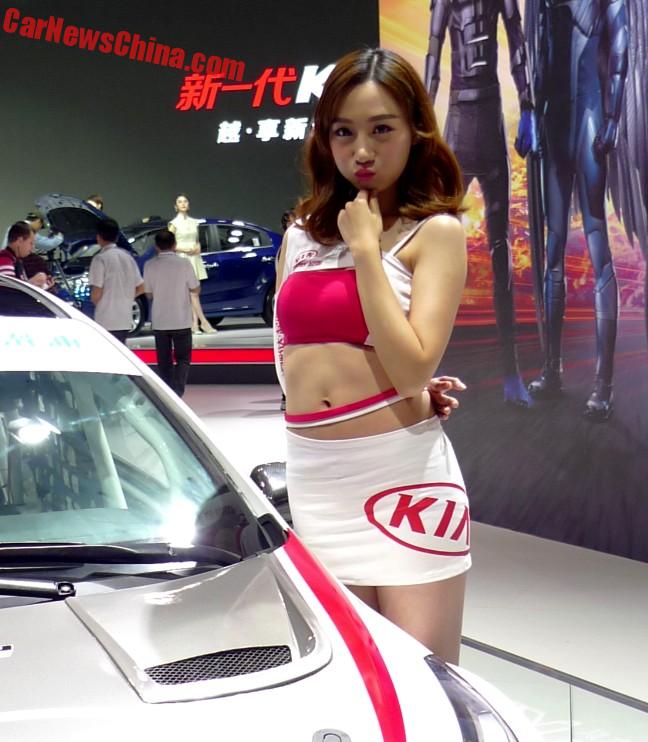 Race cars need lightness, so this girl doesn't wear much.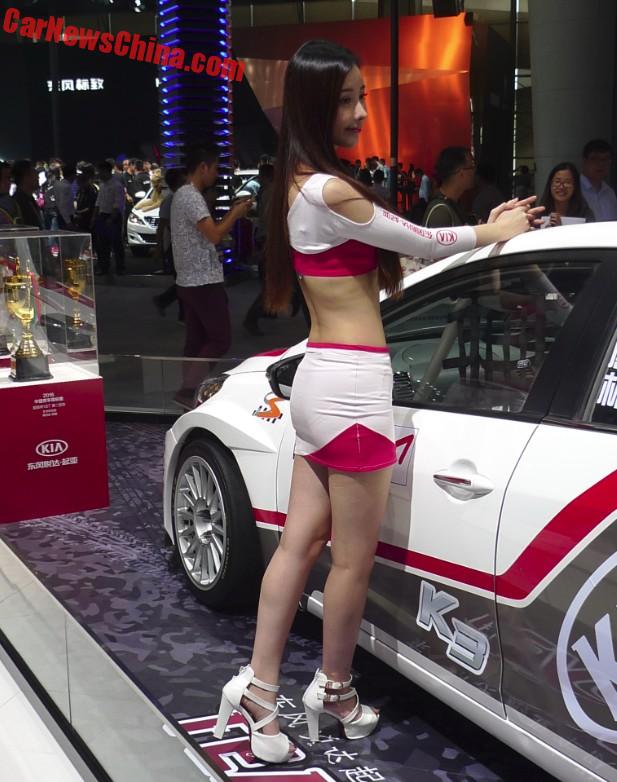 Her co-driver got her shoes too heavy.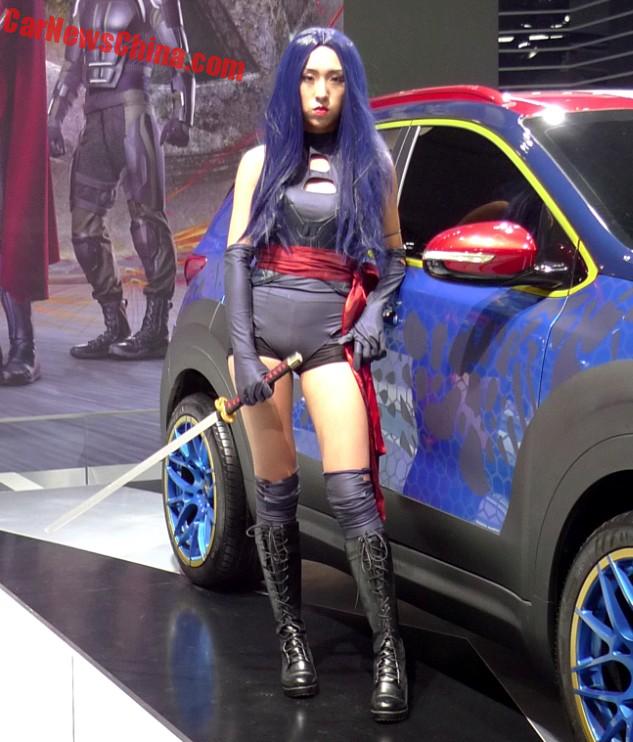 This too was at Kia, She looked very pissed off, and then that sword. I ran off!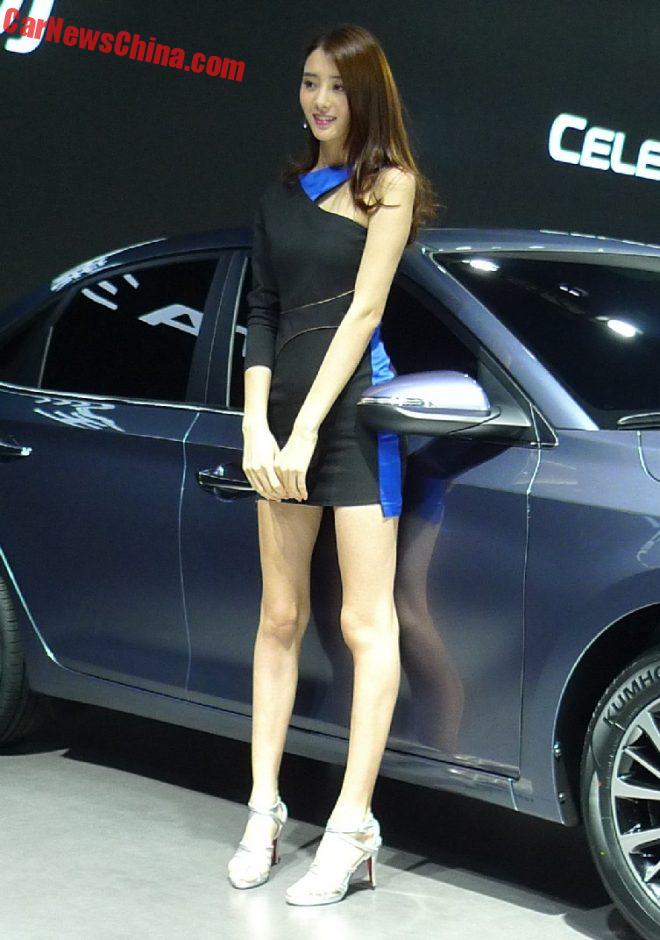 Hyundai always jets in the prettiest South Korean models and they didn't disappoint in Guangzhou.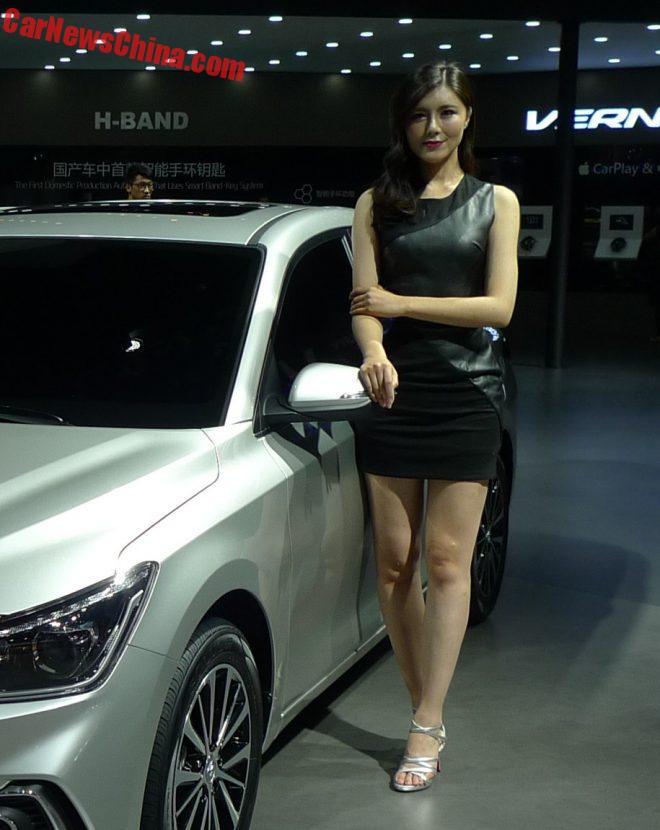 Strong legs she has. Been planting kimchi when she was you, we bet.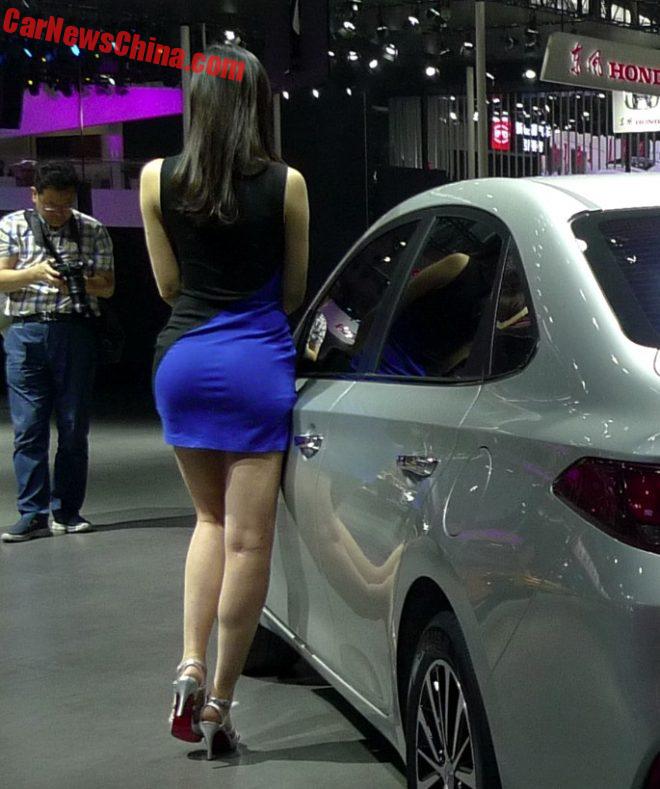 She needs her skirt ironed out.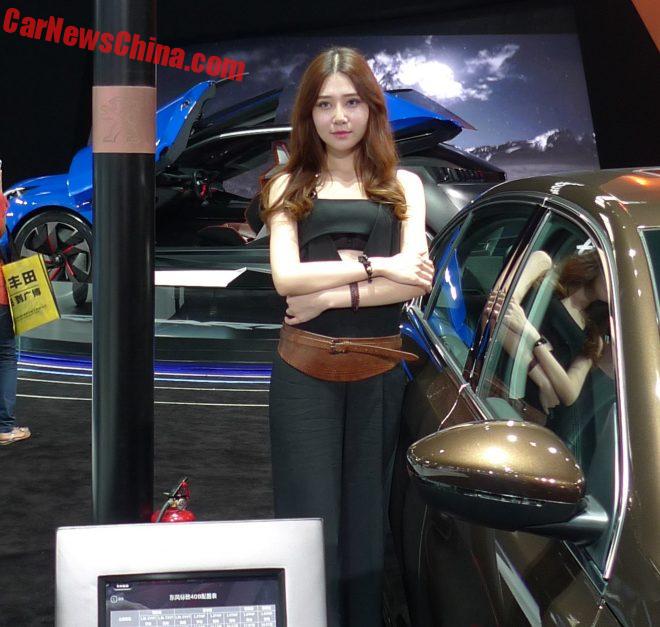 Smoke dopey at Peugeot.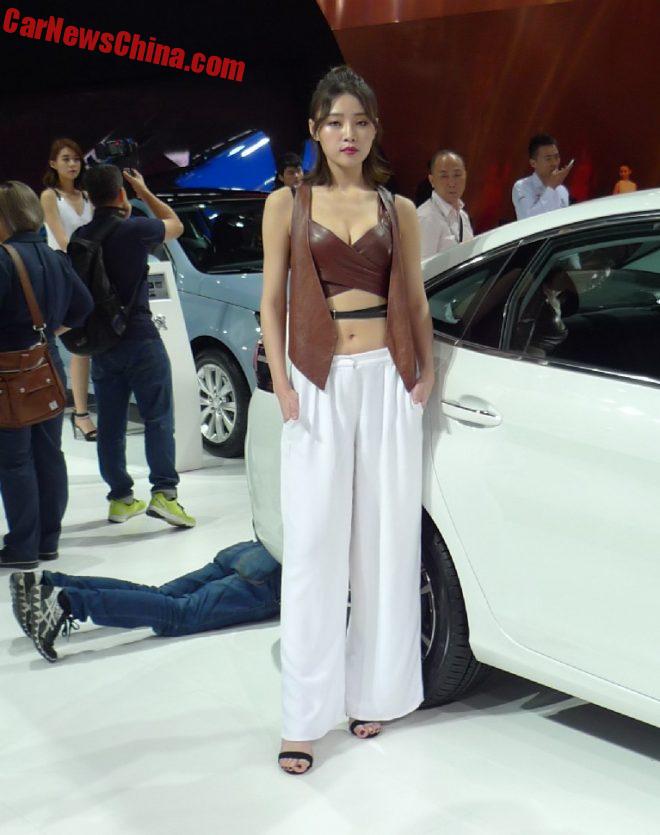 She was really good in pretending she didn't know there was a man lying on the floor.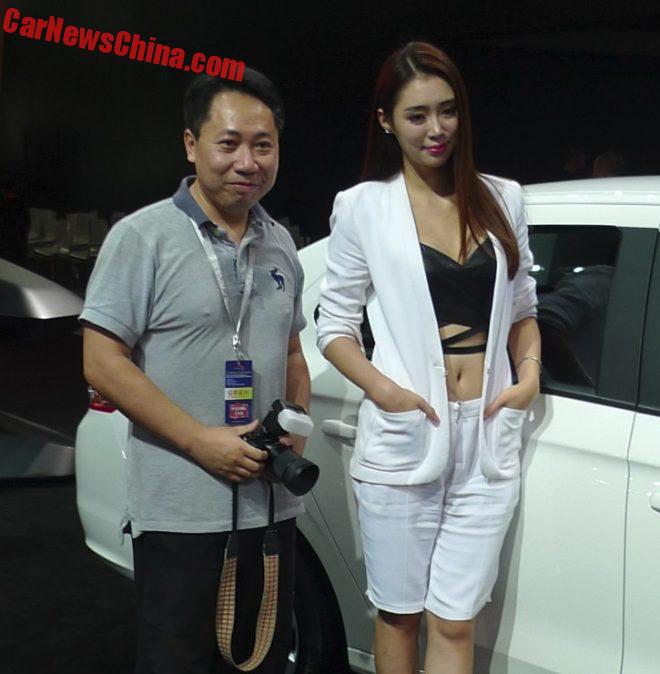 A Chinese colleague gets excited, holds his camera just a bit too high.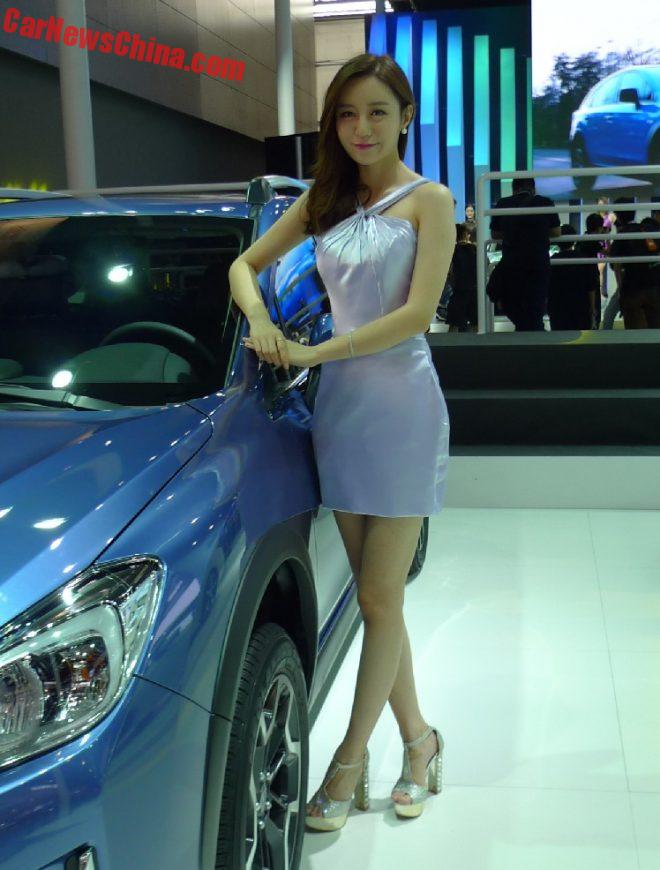 Naughty at Subaru.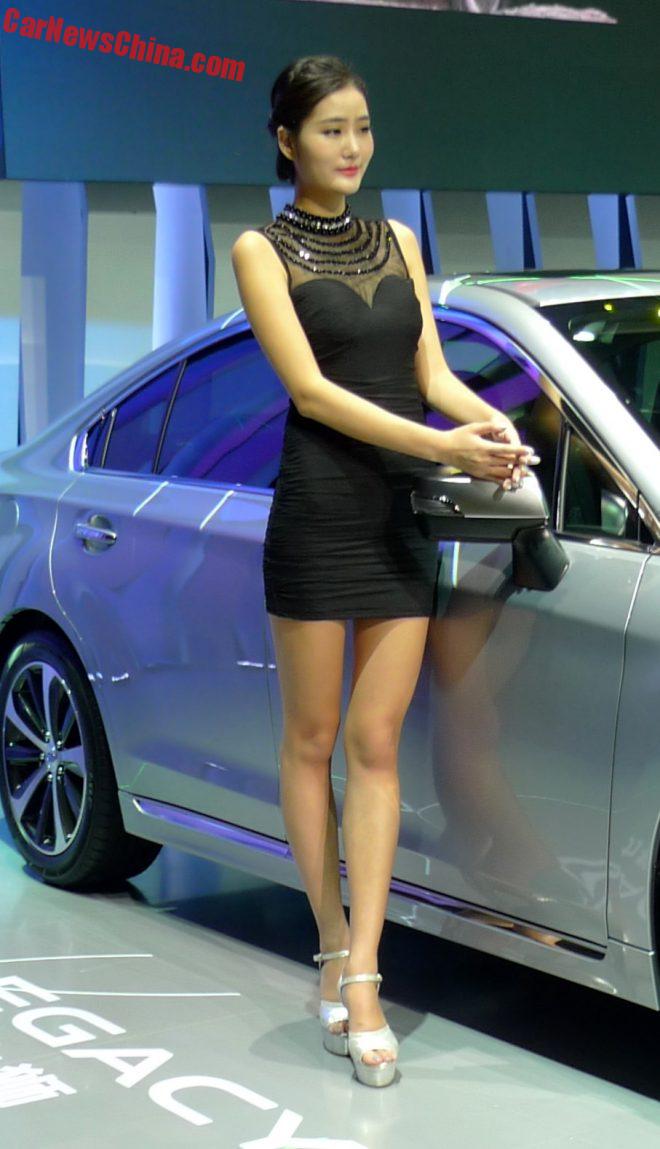 Classy at Subaru.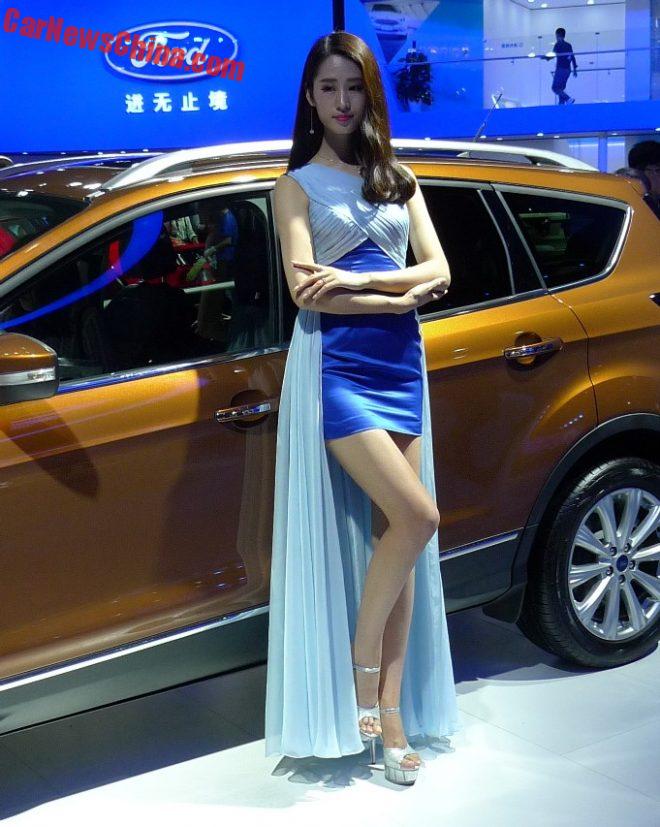 Wuzzy clothes at Ford.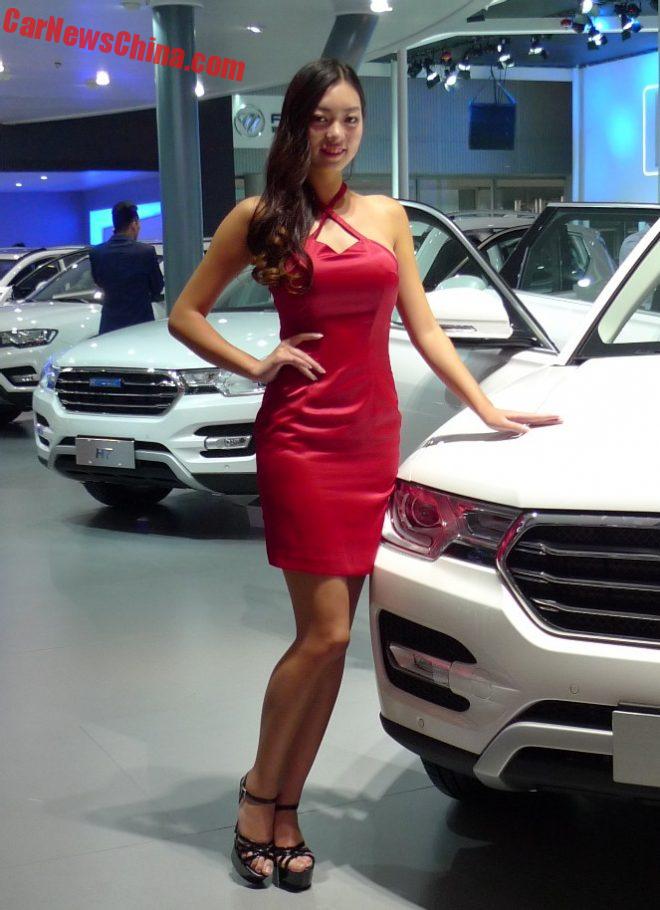 Proper airbags at Haval.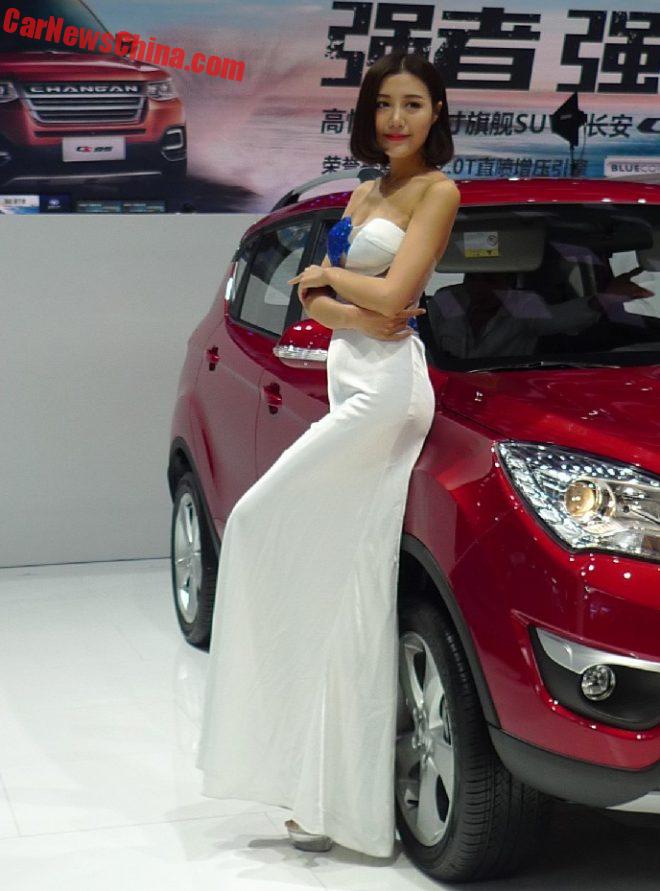 Blue flower-on-her-dress at Changan.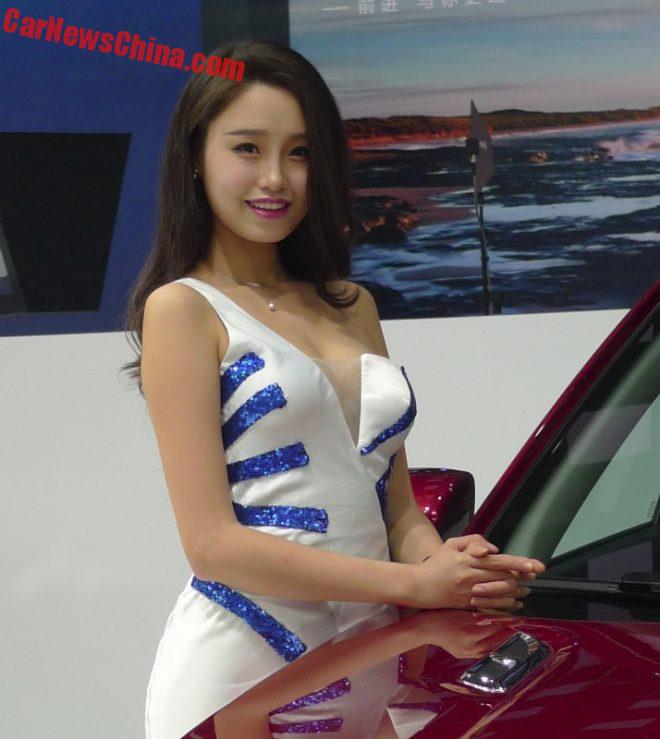 The prettiest one, also at Changan.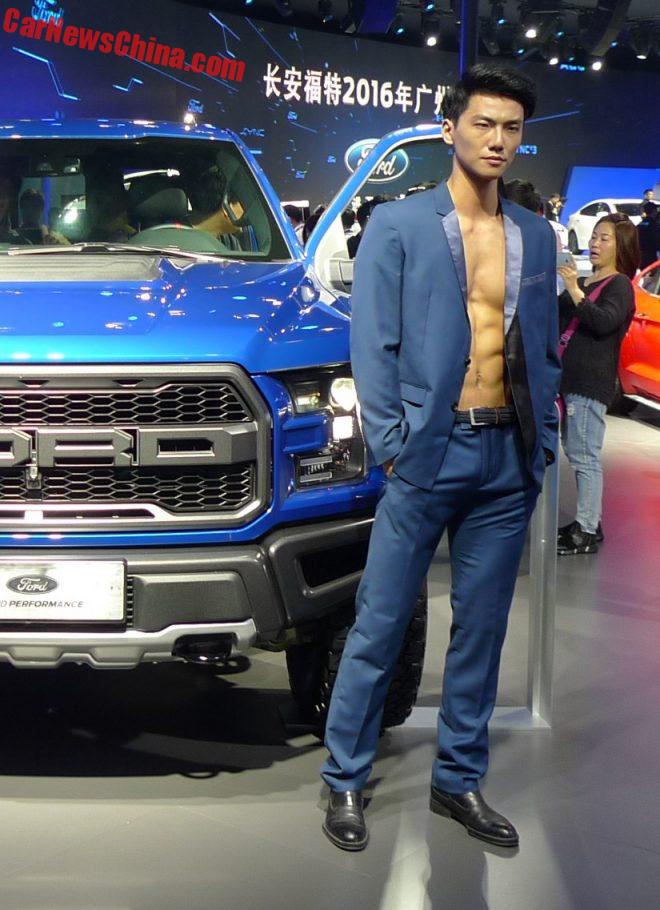 For our female readers, I know you are there, a man without a shirt.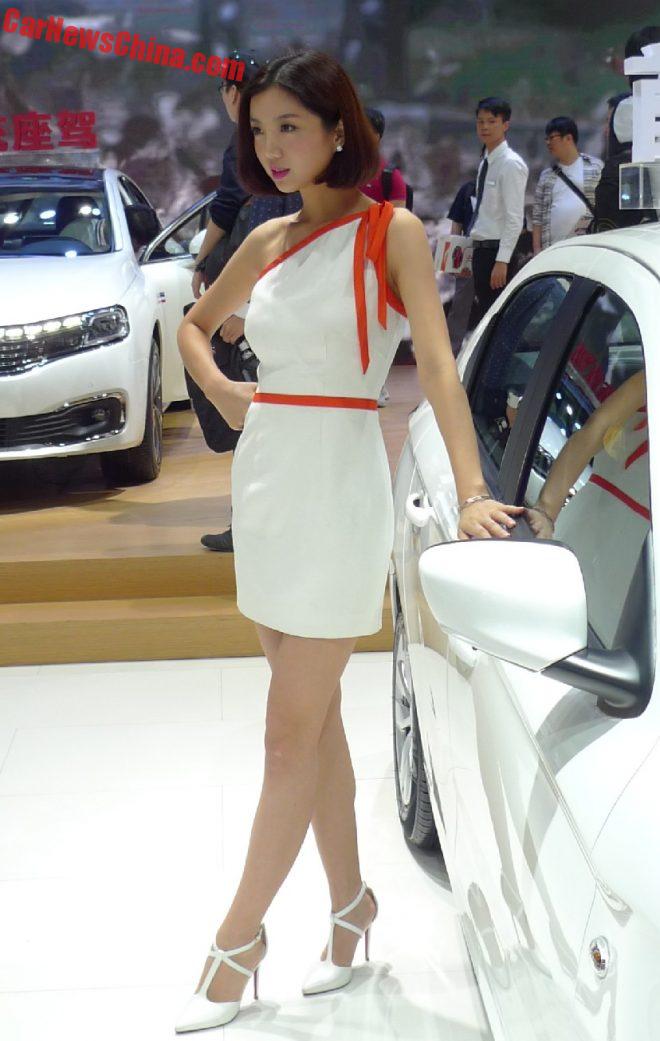 One at Citroen who refused to look at me.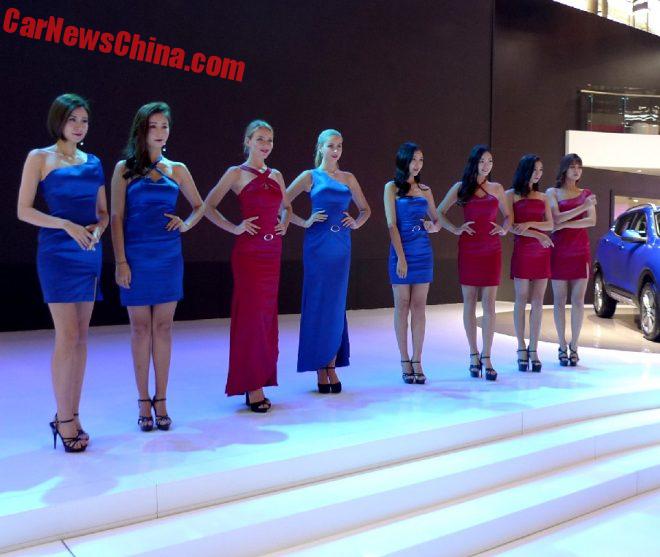 A whole flock of ladies at Haval.