The very first photos of the all new BMW 5-Series L sedan, the long-wheelbase variant of the new BMW 5-Series. The 5-Series L will debut on the Shanghai Auto Show in April and hit the Chinese car market soon thereafter.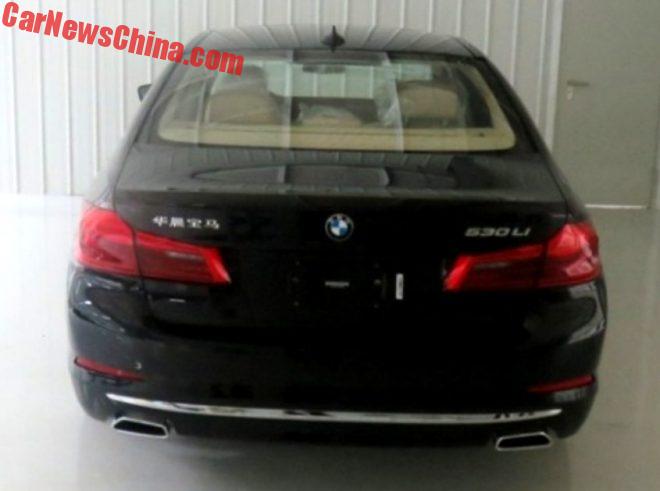 The 5-Series L is manufactured in China by the Brilliance-BMW joint venture. It will initially only sell in China, but BMW has plans for export to other countries in the future.
Wheelbase is extended with 13.3 centimeters, all the extra space goes to the passengers in the back. Size: 5087/1868/1500, and wheelbase is 3108.
There will be three engines available: a 2.0 turbo with 224hp (525 Li), a 2.0 turbo with 252hp (530 Li), and a new 3.0 turbo six with 340hp (540 Li).
The long-wheelbase 5 competes with other locally made L cars including the Audi A6L, the Mercedes-Benz E-Class L, and the Volvo S90 L.
Price will range from around 450.000 to 750.000 yuan.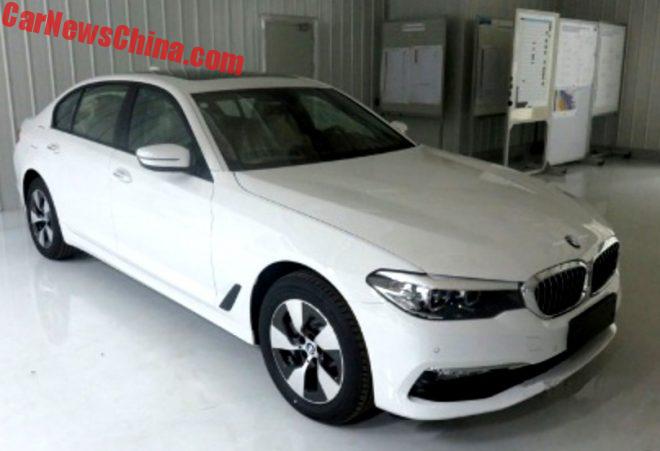 The extension can best be seen by following the roof line from the B-pillar to the rear.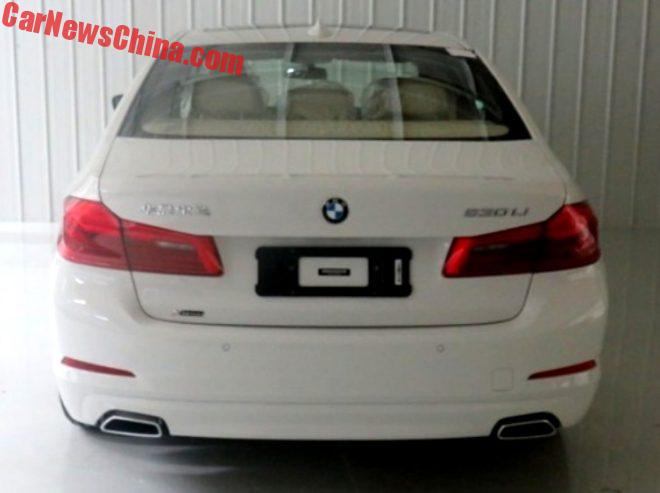 Brilliance-BMW badge on the left side.