The Haval M6 is an odd addition to the Haval lineup, which is odd in any way, with far too many cars that are similar in size and price. The M6 is a perfect example of the madness. It has been launched today as a sporty variant of the old H6. Price starts at 89.800 yuan and ends at 112.800 yuan.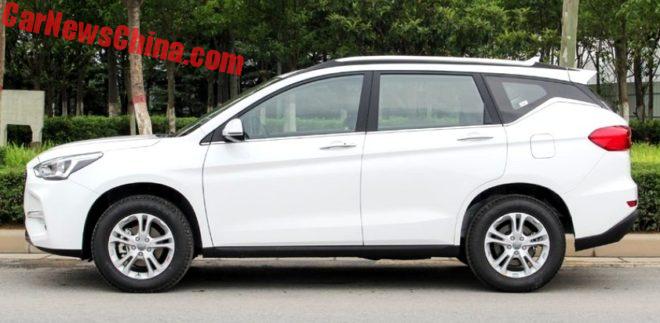 It looks rather odd too.
The M6 is based on the old Haval H6, which is still being sold, alongside the new Haval H6, which, by the way, is based on exactly the same platform as the old Haval H6.
The M6 is only available with one engine: a 150hp 1.5. The old Haval H6 is available with that very same engine too (and with a 2.0 turbo). The new H6 is also available with that same engine (and with a 1.3 turbo and a 2.0 turbo). So they all share an engine and the platform.
Prices:
Old Haval H6: 88.800 to 118.600.
New Haval H6: 101.800 to 140.800 yuan.
Size:
M6: 4649/1830/1705, and wheelbase is 2680.
Old H6: 4640/1825/1690, and wheelbase is 2680.
New H6: 4600/1860/1720, and wheelbase is 2680.
And if the M6 just isn't sporty enough, buyers can also go for the H6 Coupe, which also is a sporty SUV based on the old H6, and one that will soon be updated. So many SUVs to choose from…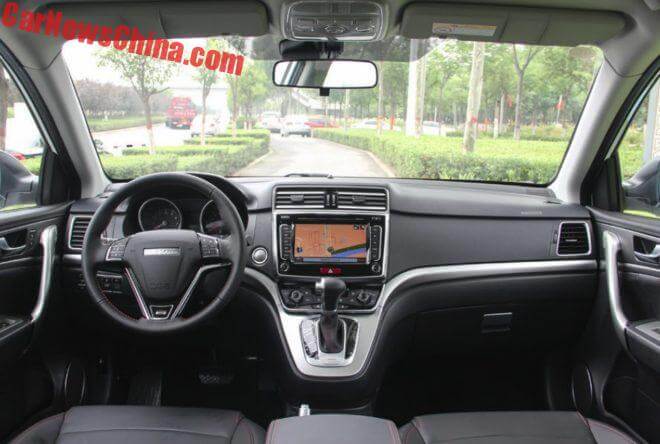 The interior is exactly the same as in the old Haval H6. Same shape, same buttons, same screen, same all.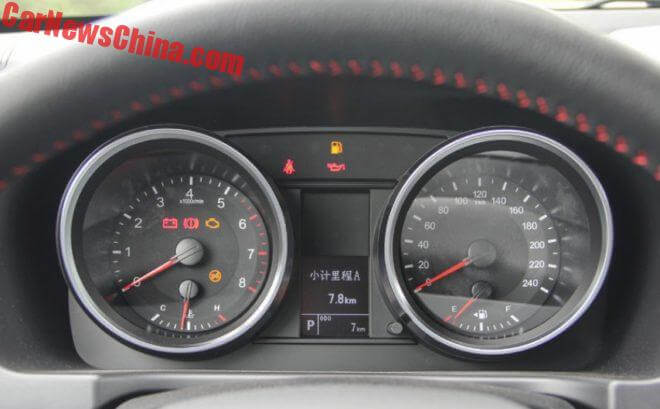 But it does have some red stitching here and there! Sporty.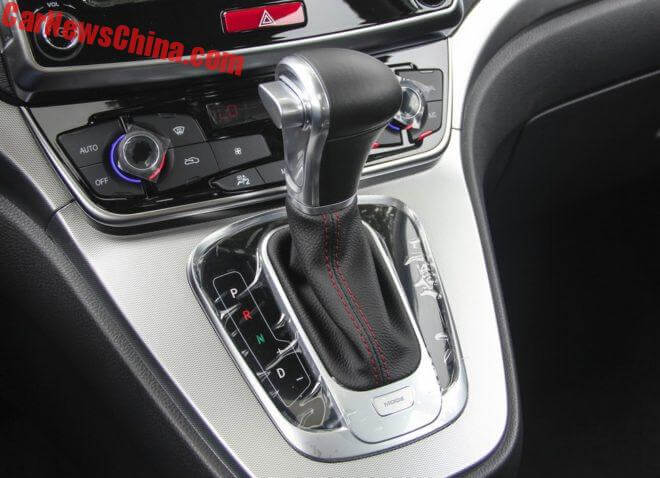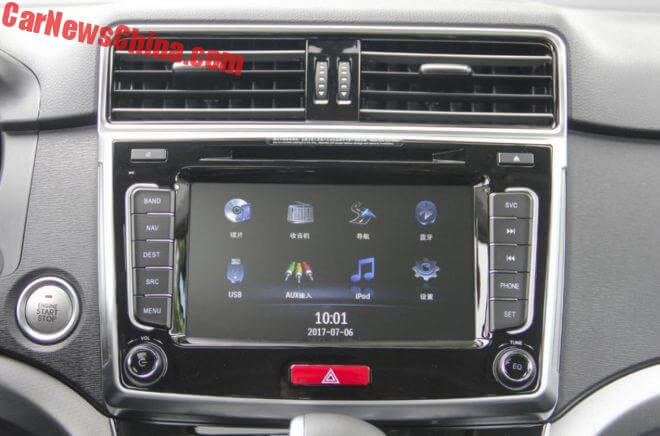 9 inch screen a tad on the small side for 2017.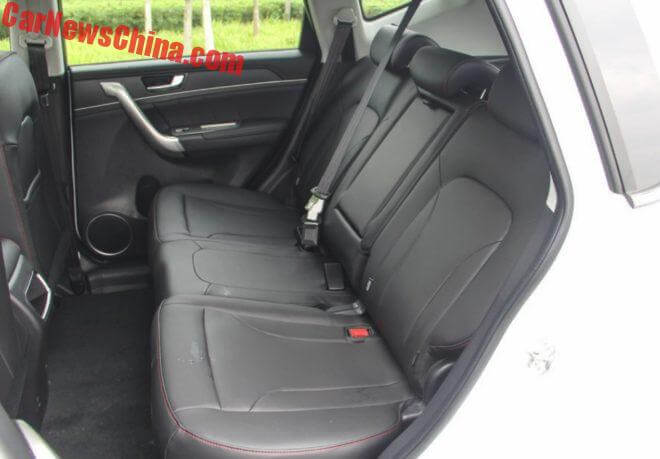 Enough space for 2.5.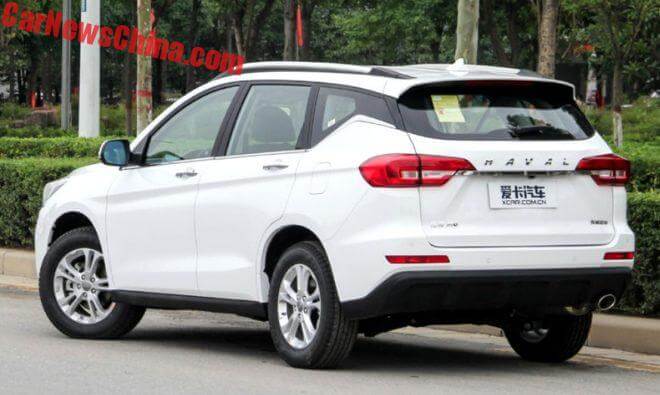 The rear looks far to tall and too heavy and the tiny wheels. D-pillar design daring. Big shiny pipe under the bumper on the right side.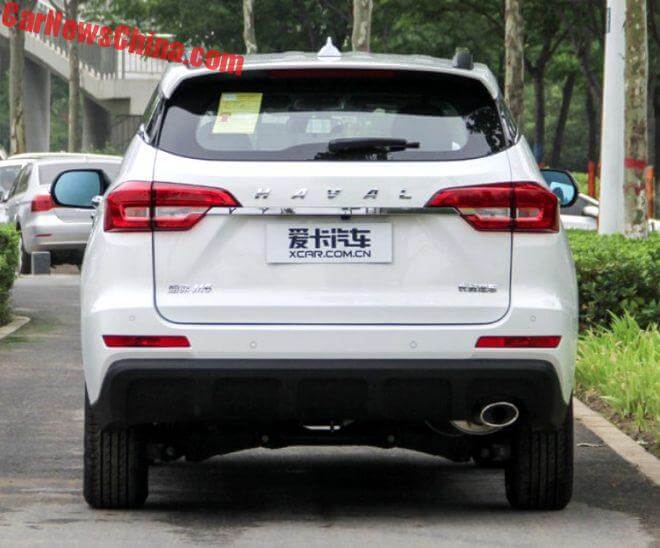 I can see your muffler!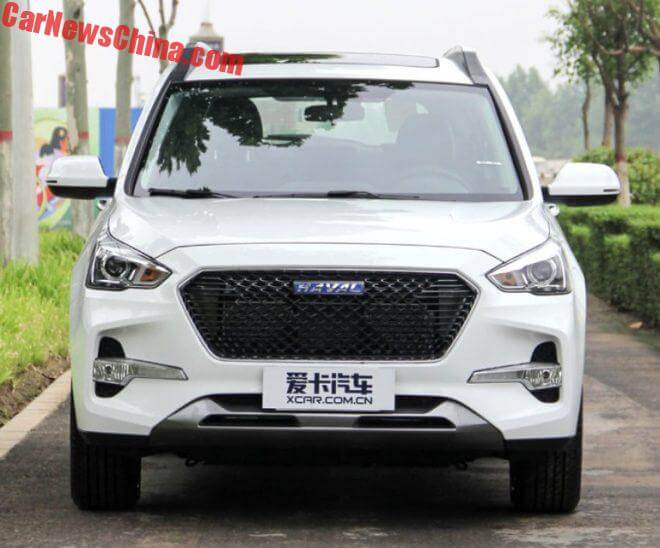 The M6 comes with a blue badge but Haval doesn't call it the 'Blue Label'. This might indicate there won't be any Red Label car. But of course this being Haval you never know for sure. They might as well launch an S version too.