This big blue beauty is the Dongfeng Fengxing S560, a new mid-size SUV for China. Fenggxing is one of the many brands under Dongfeng Motors throwing new SUVs to the market as if they were candy bars. More, more, more! And in case you wonder how many other new cars Fengxing will launch from now until 2020: seven, including three more SUVs and two crossovers.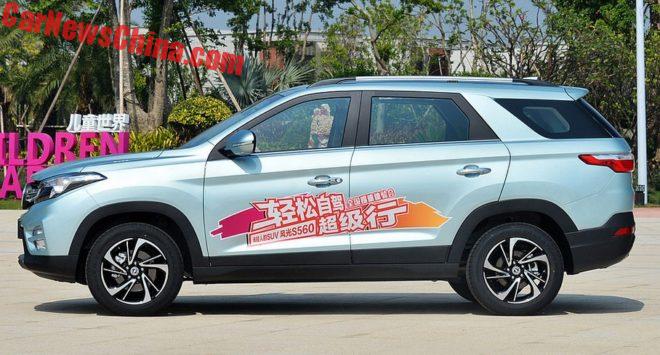 The Fengxing S560 is certainly one of Dongfeng's best looking SUVs of late, with modern sporty lines that are reasonably original. And for once the wheels are big enough!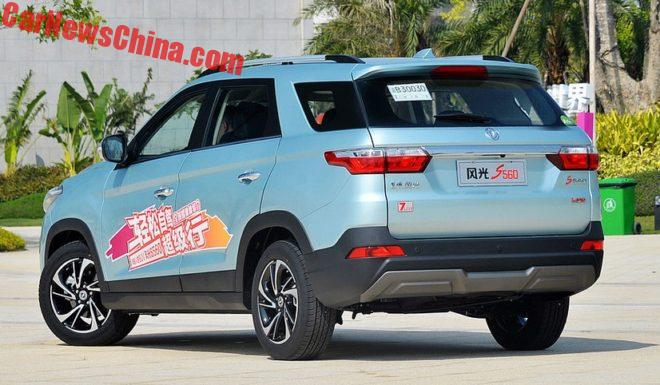 Dongfeng says that the S560 stands on a new platform called FG-A. We doubt it is totally new, as Dongfeng is very famous for endlessly recycling older platforms, and then handing them out to their various brands to build 'new' cars on. The engine seems to prove not all is new; no modern small-displacement turbocharged unit but a rather old fashioned naturally aspirated 1.8 with only 139 hp, mated to a five-speed manual, a six speed manual, or a CVT. Horses go to the front wheels.
Size: 4515/1815/1735, and wheelbase is 2690.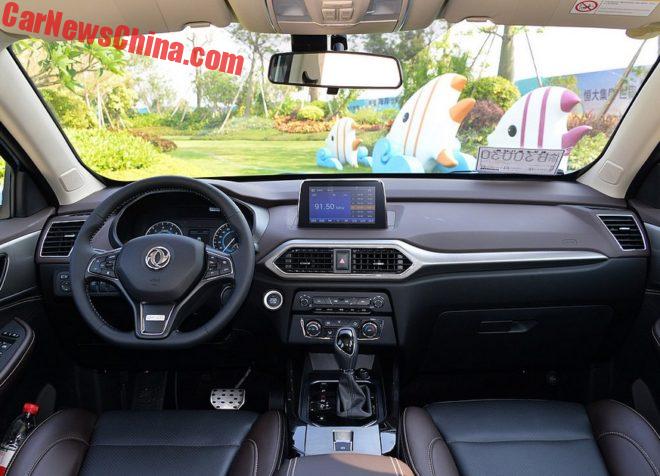 The interior looks good for the segment, with brown leather seats, an 7 inch touch screen, a sporty steering wheel, and with, yes!, perforated pedals.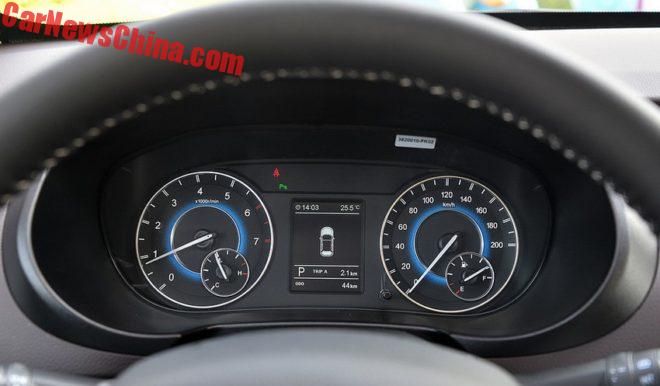 Dials with a bit of blue and a small TFT in between.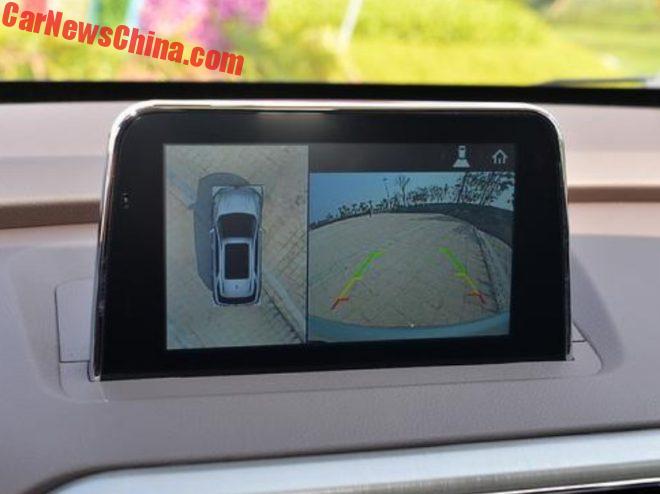 The infotainment systems runs on an operating system called Lin OS 3.0, it comes with goodies such as 360 degree camera, rear view camera, Baidu CarLife, Bluetooth, and a Wifi hotspot.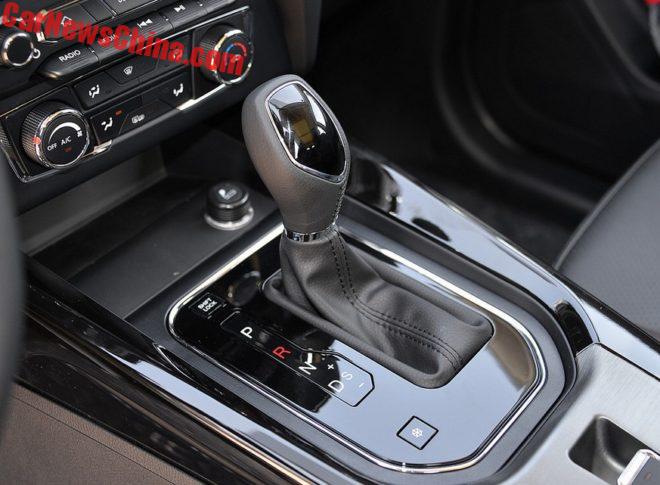 Lever for the CVT. Note clearly marked cigarette lighter. Smoking ins't punishable by death in China yet, and the more traditional automakers like Dongfeng and Changan still fit proper lighters in their cars.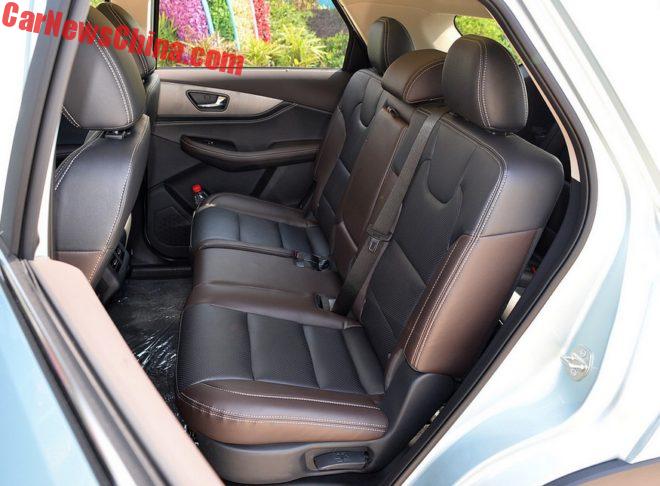 The S560 seats seven in a 2/3/2 setup. This is the second row.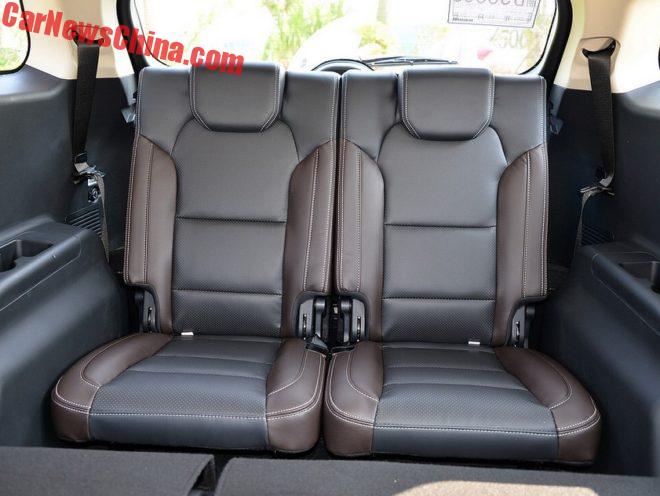 Third.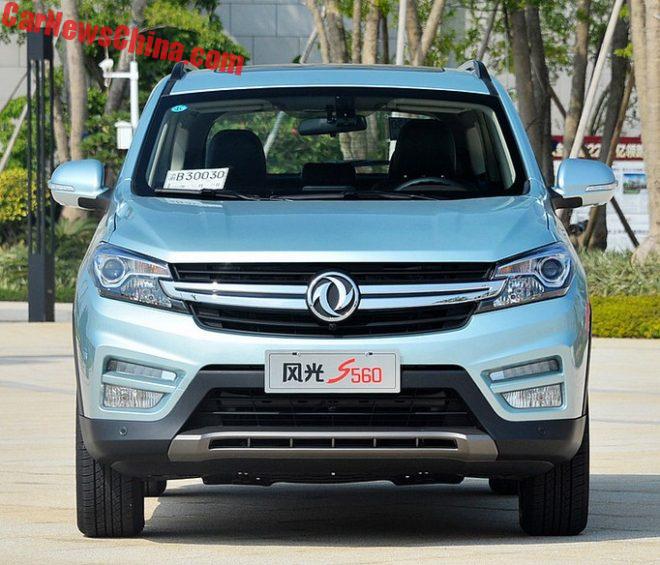 It is a lot of car with a lot of space and a lot of stuff. Engine isn't very modern, and I suspect the platform ins't very new either. But nobody will really care about that when they see the price of this thing: 69.900 to 96.900 yuan ($10,540 – 14,600). That is really cheap, even for China.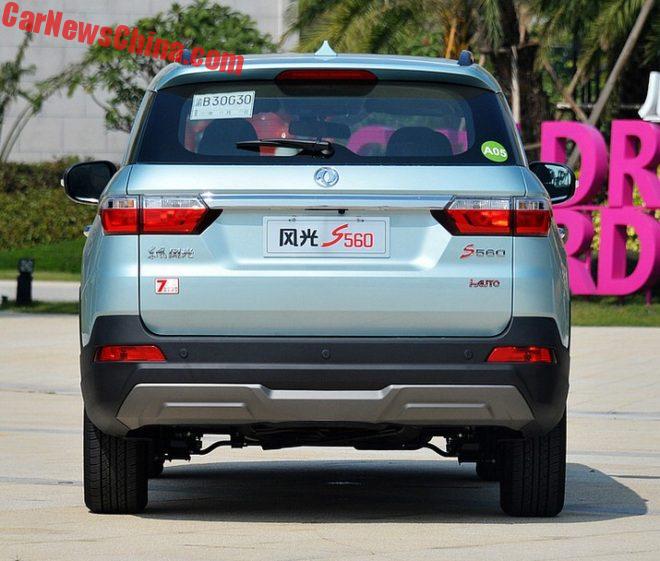 The Fengxing brand is mostly aimed at second and third tier cities, so sadly we won't see many of them here in Beijing. But down country I fully expect the S560 to become a big hit, citizens of places like Shenyang and Zhanjiang will likely pick it up by the zillions.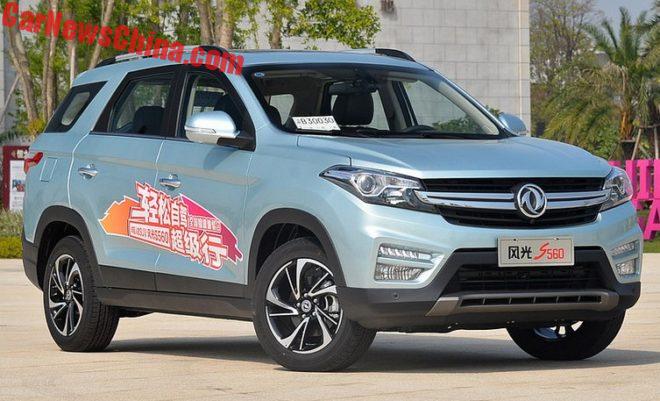 The new Dongfeng Fengxing S560 SUV for China.