The new Roewe RX8 has been shown to the media. The new flagship of the Roewe brand will have its public debut in April on the Beijing Auto Show and launch on the Chinese car market soon thereafter.
The Roewe RX8 is based on a slightly shortened variant of the platform that also underpins the Maxus D90 SUV (pictured). Roewe and Maxus are brands under the Shanghai Auto Industry Corporation (SAIC).
Size Roewe RX8: 4932/1930/1810, wheelbase 2850.
Size Maxus D90: 5005/1932/1875, wheelbase 2950.
They share the same engine too: a 2.0 turbo with 224 hp and 360 Nm, sending horses to all wheels via a 6-speed automatic gearbox.
Price of the Maxus D90 starts at 157.600 yuan and ends at 263.800 yuan. The Roewe RX8 will be more expensive with a base price of around 180.000 yuan.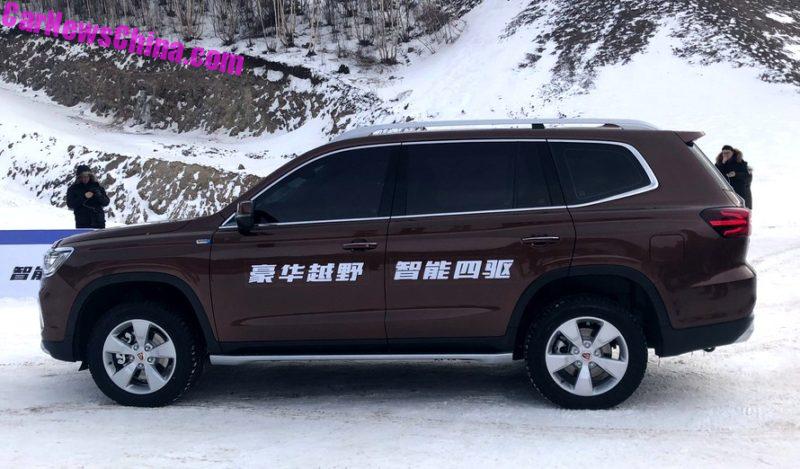 The Roewe RX8 will seat seven in a 2/3/2 configuration.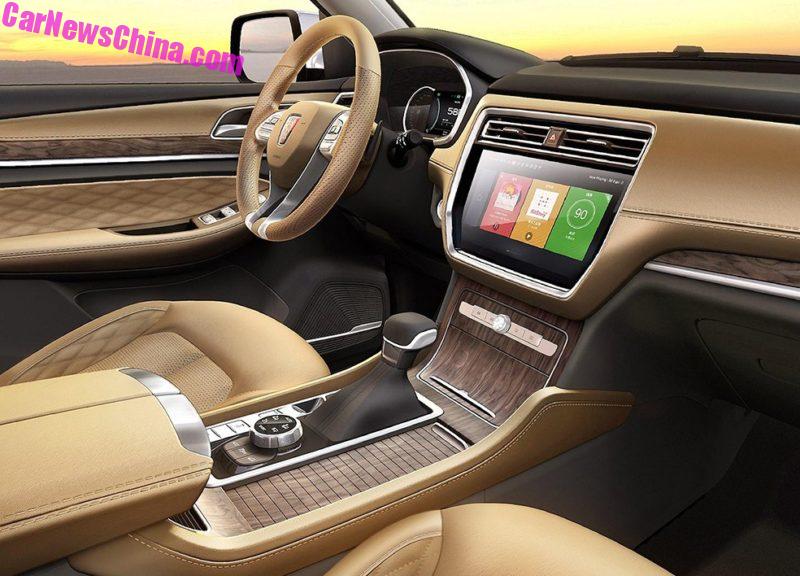 The interior looks great with lots of light wood and leather. Touch screen is 10 inch.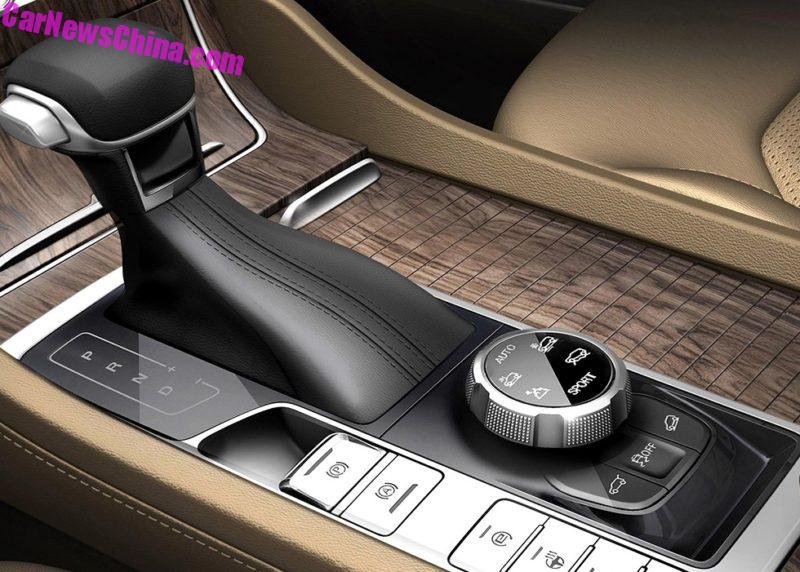 The RX8 has four modes: auto, sport, snow, and off-road.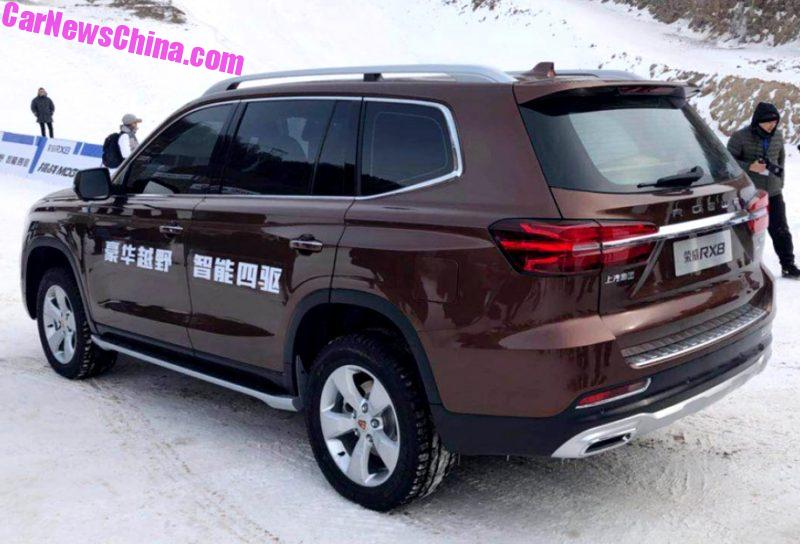 Wheels appear to be too small and narrow for such a large car, see how the font wheel is swimming in the arch. Roof rails are shiny and large enough to attach a canoe too.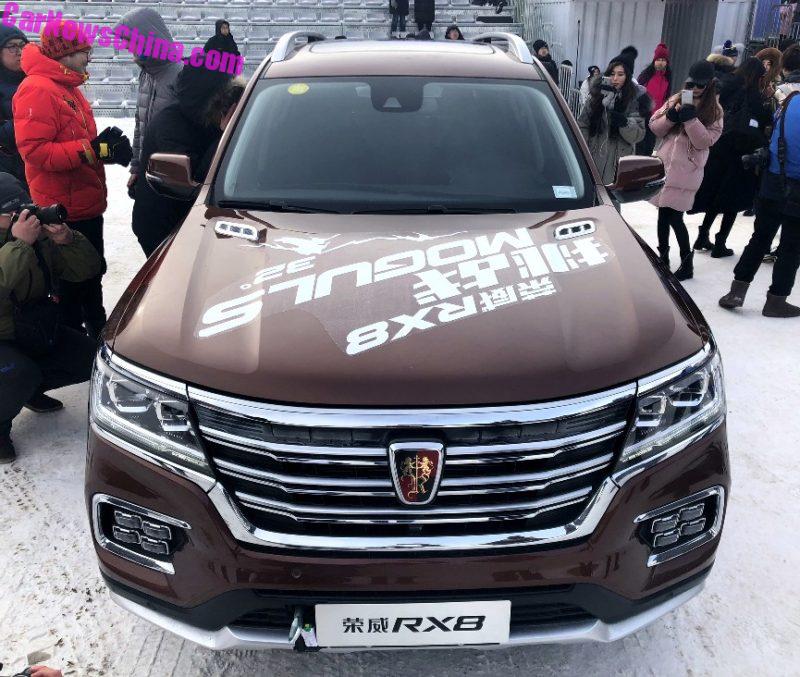 The king of shine on the car however is the massive grille with the biggest Roewe logo we have ever seen so far. Lights look great. Too bad about the fake air vents in the bonnet.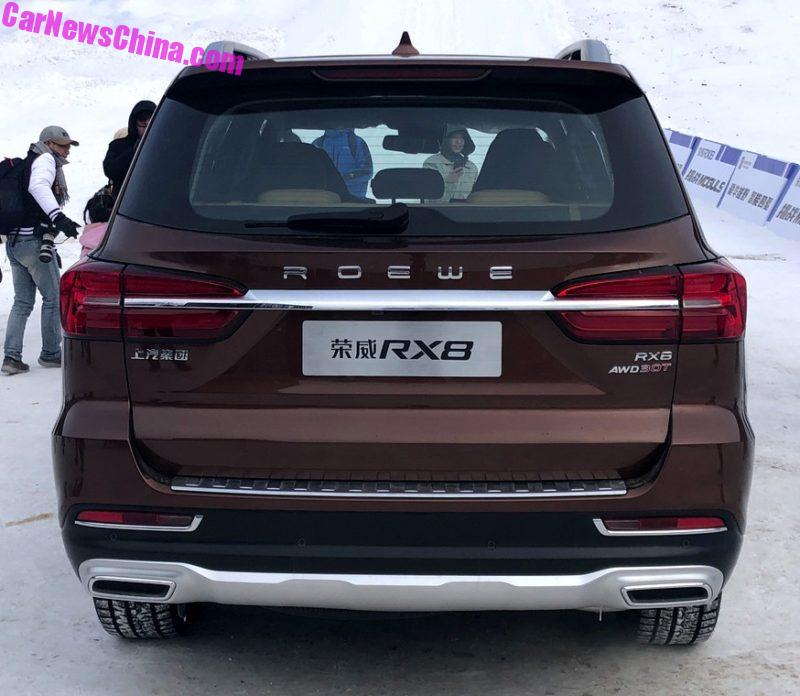 I really like how they did the chrome strip connecting the lights. Pipes neatly integrated in bumper.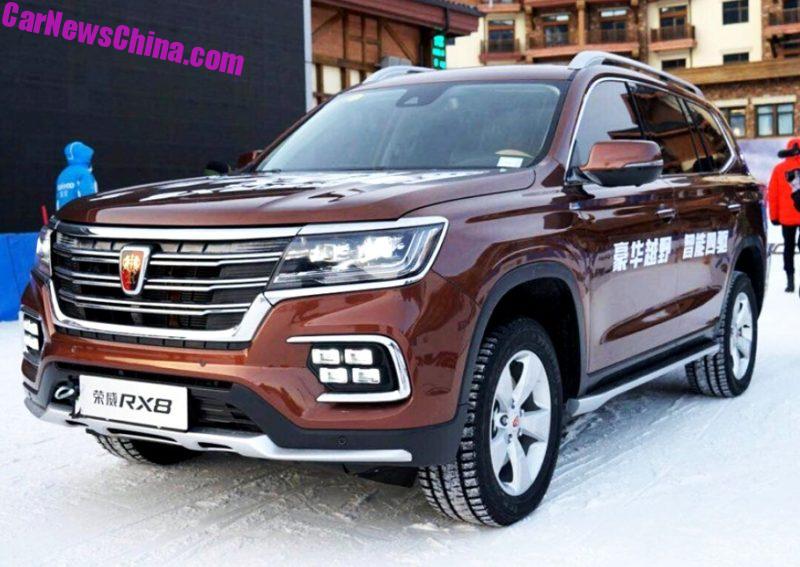 The new Roewe RX8 SUV from China. Good looking car, good engine, but it really needs bigger wheels.