Roewe Marvel X
This is the first Spy Shot of the interior of the upcoming Roewe Marvel X electric SUV from China. And check out that touch screen! It is by far the biggest one we have ever seen in a Chinese car, or in any car really.
It is also very angled, which doesn't go well with reflection, as the image shows. There is a big 'n shiny controller below the screen. There aren't any buttons on the center tunnel and stack, so the screen will likely control everything.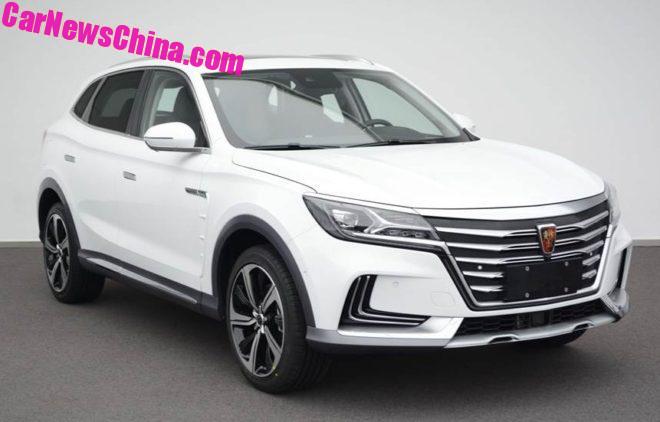 The Roewe Marvel X is a new and very good looking electric SUV. It will debut on the Beijing Auto Show in April and electrify the Chinese car market soon thereafter.
The Marvel X will be powered by two electric motors, one with 116 hp and one with 71 hp. The former engine is fitted over the front axle, the latter over the rear axle. Roewe claims a top speed of 180 km/h. Range is yet unknown. Size: 4678/1919/1616, and wheelbase is 2800.
Roewe is a brand of the Shanghai Automotive Industry Corporation (SAIC), best known for its joint ventures with GM and with Volkswagen.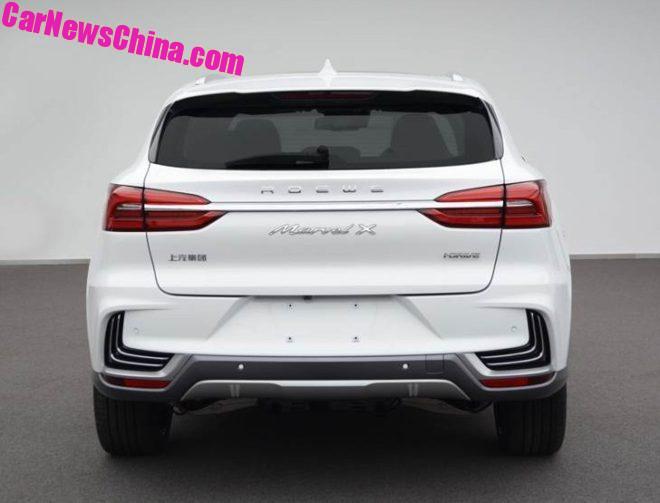 Very nice at the rear as well, especially the 'air vents' on each side of the bumper. Marvel X name in the middle of the rear door. Interesting name, bit weird, but why not?