Modern IN is naturally for young folks.
Modern Auto is a new EV startup brand founded in 2019 by Liu Xin (刘昕) in Shanghai. They have initial capital of 50 million yuan (8 million USD), and their cars will be manufactured by Beijing Automobile (BAW). In CNC, we say the more brands, the better. And we like underdogs!
Modern IN from BAIC. The superhero in the background is on the official picture intentionally.
Modern Auto recently started the presale of their first model Modern IN. The brand is aimed at the young hip and super connected city folks. Their website shows graffiti, tattoos, DJs, dance, and folks with paint on their faces. Skateboard is missing. Their logo is a restyled M, and the Tetris game apparently inspired the design.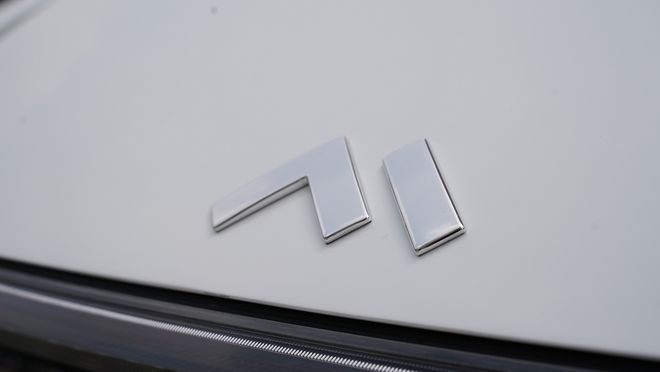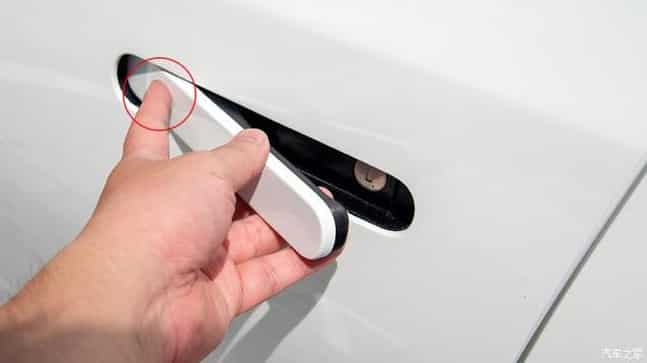 I like Modern IN because it looks like a car you already saw somewhere but can't remind where. For example for me, it reminds me of Neta V mixed with Neta U front lights, Chinese media compare it to Tesla Y, some of our readers see it as a Cupra Born (Seat EV brand) and some even as a Nissan Leaf (but let's be honest, that one is pretty wild fantasy).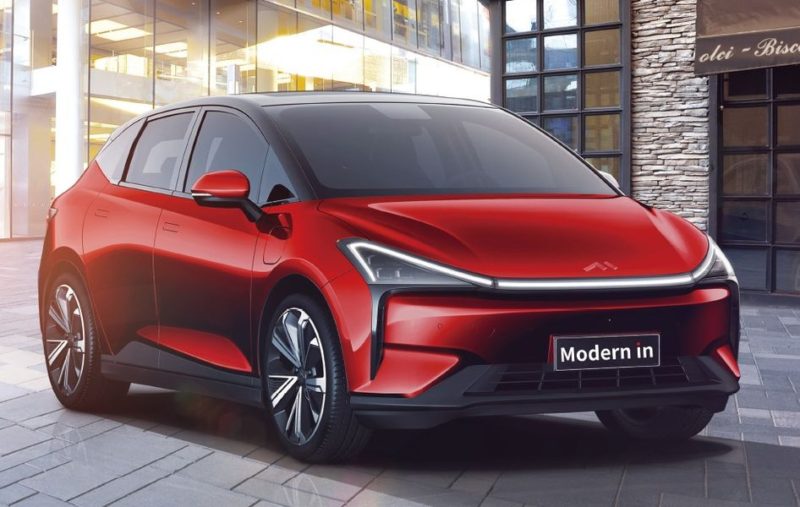 Modern IN is a compact SUV with two variants of battery. 53kWh with NEDC range of 400 km and 80kWh with NEDC range of 610 km. Charging takes 30 minutes, from 30% to 80%, on a fast charger. The size: 4463/1823/1551mm, wheelbase 2700mm. Power comes from a 160 hp/280 Nm electric motor, 0-100 in 7.9 seconds. The Modern IN has L2 autonomous driving capabilities and can receive OTA software updates.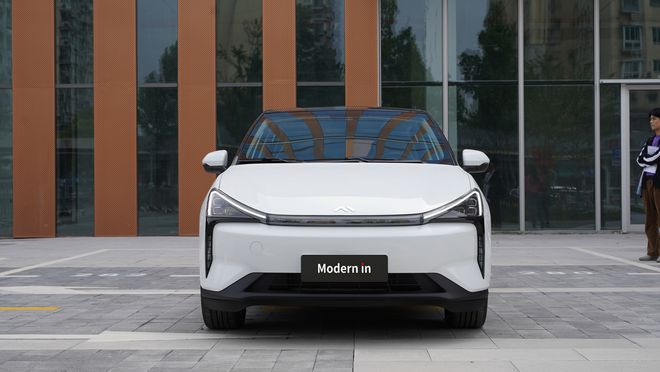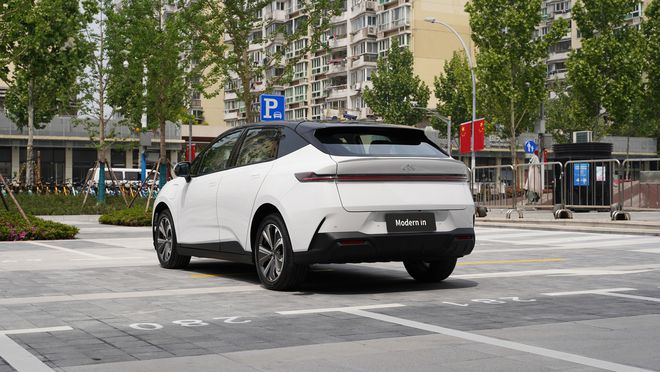 Gu Fengchao, general manager of Modern Auto, said in an interview with Shanghai Securities News: "We have more than 200 employees and 70 outsourced employees." 
According to SSN, the company's management team mainly comes from traditional car companies, mostly from the SAIC Group. It is no surprise as the company's CEO and founder Liu Xin has previously worked for SAIC Motor together with Li Yuan, current Modern Auto CTO. Li also has experience with BAIC Group.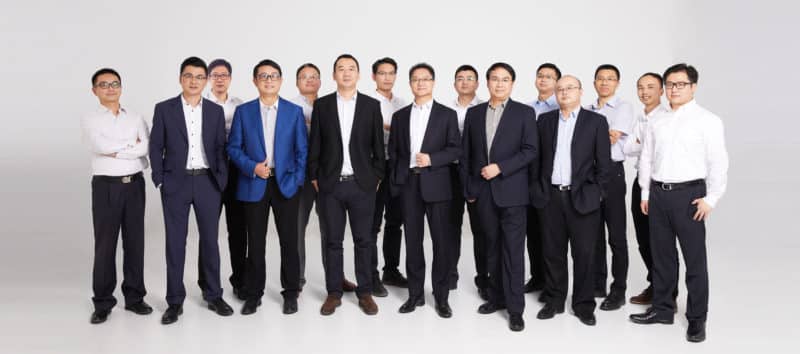 Modern IN has only engineering prototypes now. Mass production and deliveries should start in the second half of the year. The car seems promising. Let's wait for a review if the mass production version brings something new.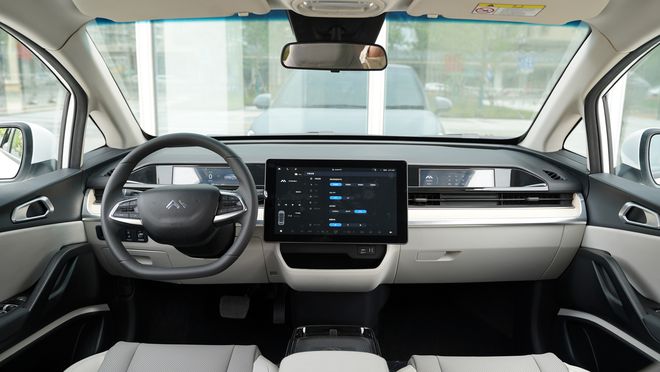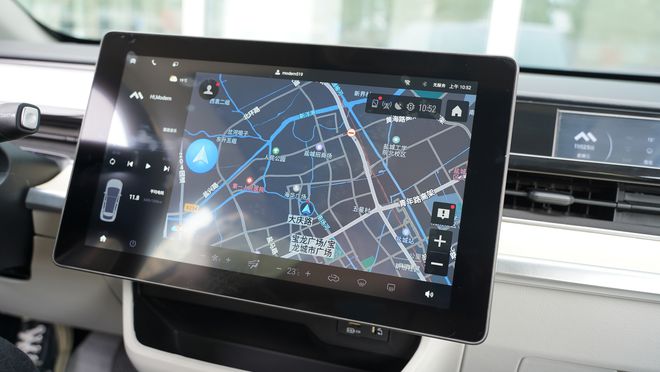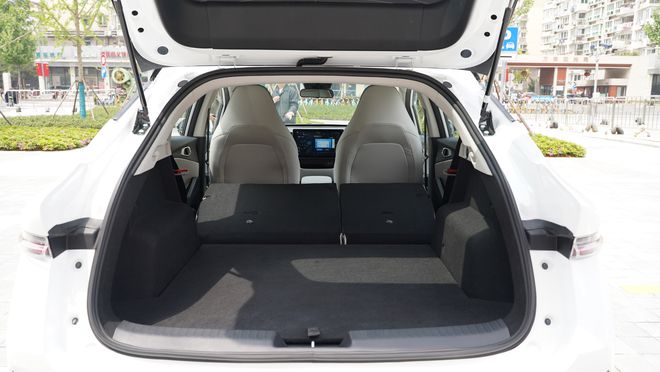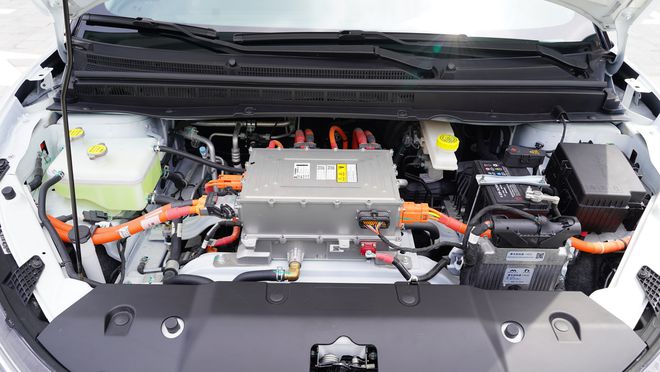 You can find the full gallery here.
Source: iAuto