Planned for market release next year, the Punk Cat is the creation of Ora, a subsidiary of Great Wall Motors. Ora has had good success in the Chinese car market lately, with a lineup of small, quirky electric city cars.
First appearing in the 2021 Shanghai auto show, the Punk Cat created quite a stir amongst car journalists and netizens alike, with discussions mostly surrounding the "originality" of the design. Along with the Punk cat, a suspiciously Panamera-looking Lightning Cat concept was also displayed, which added to the controversy.
Ora obtained EU exterior design patents about a week ago, good for at least 5 years! So legally at least, it's not a Volkswagen Beetle.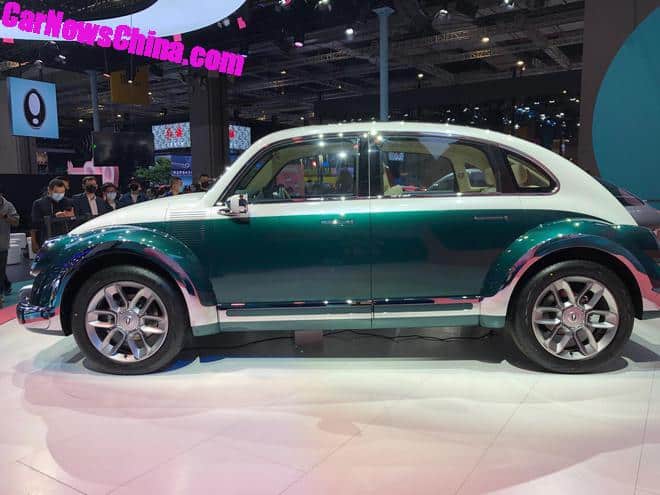 On the exterior, the Punk Cat is a modernized and elongated Beetle. Featuring 4 doors instead of the original 2, the roofline is slightly over-extended.
Plenty of chrome accents add to the retro look of the vehicle. 10 dual-tone color schemes are available and were recently chosen by netizens via an online poll. Modern rims are an odd choice for this retro vehicle, though recent photos of the color options do show retro chrome rims installed.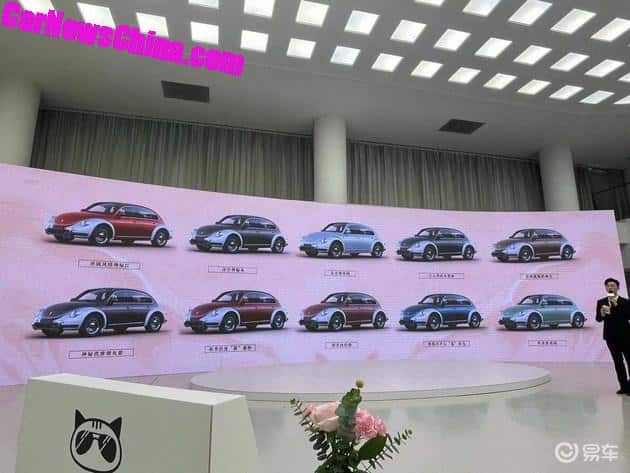 If you like bling, you'll love the Punk Cat's interior; with every metal surface painted gold, it's not a design for everyone. The blue and beige interior along with round air vents and dials do have a hint of retro, though!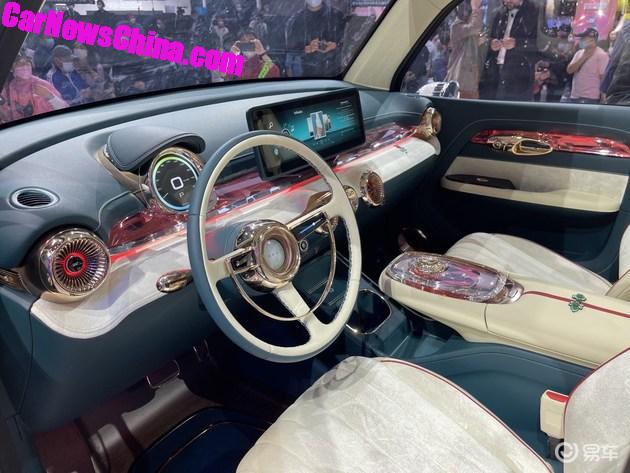 Little other information about the Punk Cat is currently available. We don't know its dimensions or what the power system/range would be. We do know it's electric and quite over-the-top!
What are your thoughts on the Punk Cat? Is it a nod to the past or a blatant copy? Stay tuned to CarNewsChina and we'll keep you updated on the Punk Cat!
Source: