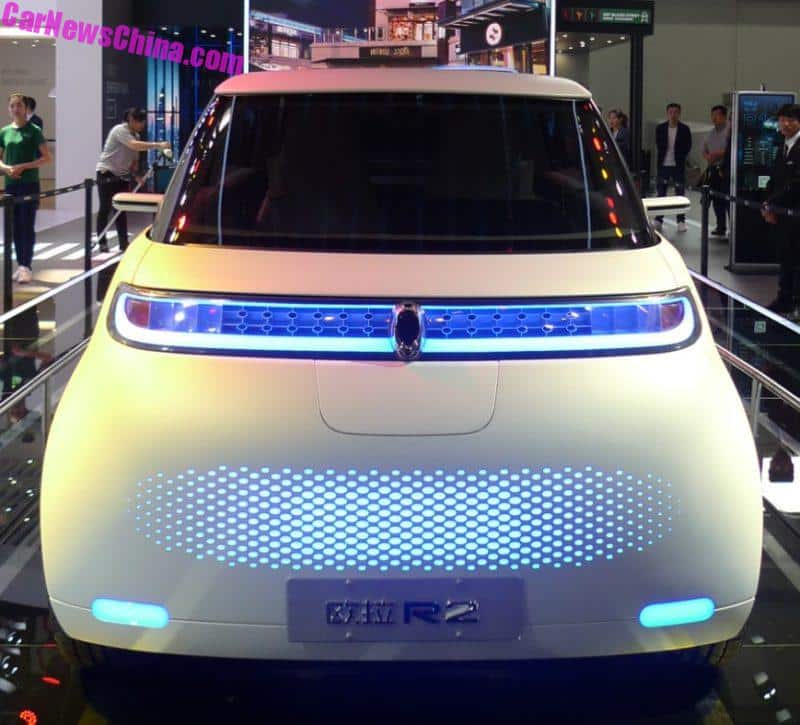 Great Wall Motors launched ORA, a new EV brand, on the 2018 Beijing Auto Show. Who are they, and what are they about?
The basics:
ORA is the English name, written in capitals. The Chinese name is Ola (欧拉). ORA is the fourth brand under Great Wall Motors, after Great Wall, Haval, and WEY. ORA will make electric cars only, aimed at a young audience.
Naturally, as the company is wont to do, Great Wall immediately started to complicate matters: ORA will have two lines of vehicles, the iQ line with normal sized cars, and the R line with city cars.
The first iQ will launch this year, the first R will launch next year via a new dealer network, separate from the other brands. Great Wall says all ORA cars are based on dedicated electric platforms. Great Wall has established a new design center for ORA, separate from the other brands. And that is a real separations, because the center is not in China, but in Yokohama, Japan.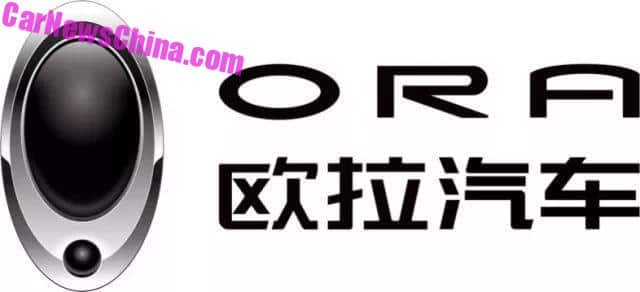 The logo is black, which is exceptional for an EV brand, where blue logos are common.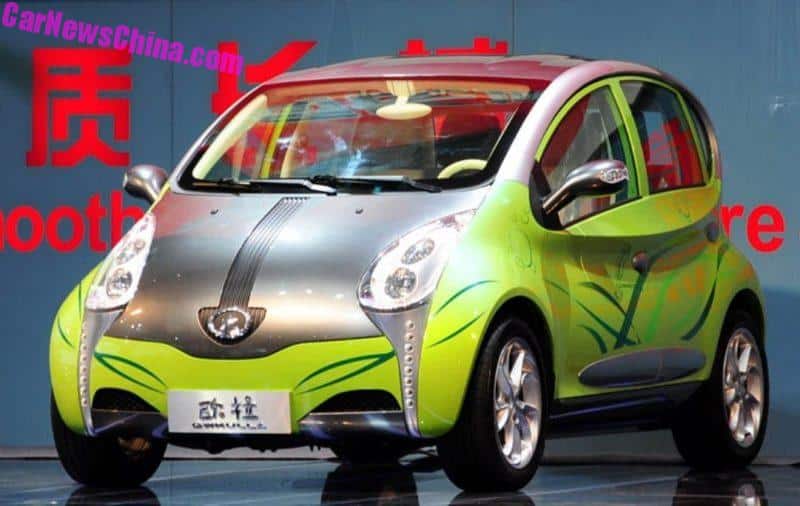 The Ola name has been used twice before, for three electric concept cars. At the time Ola was a vehicle name, not a brand name. The English name was Kulla. The first Ola-Kulla was a twin, born in 2008. They didn't have any other more specific names, they were both called Great Wall Ola.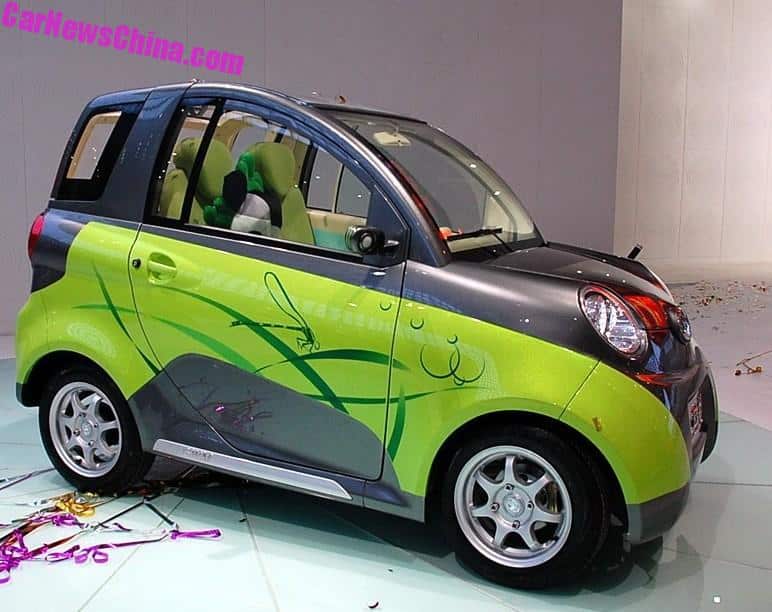 There was a four door hatch and a small two door city car. This was the time when Chinese car design was kinda crazy. It was a great time, but happily most of the ideas never saw the light of production.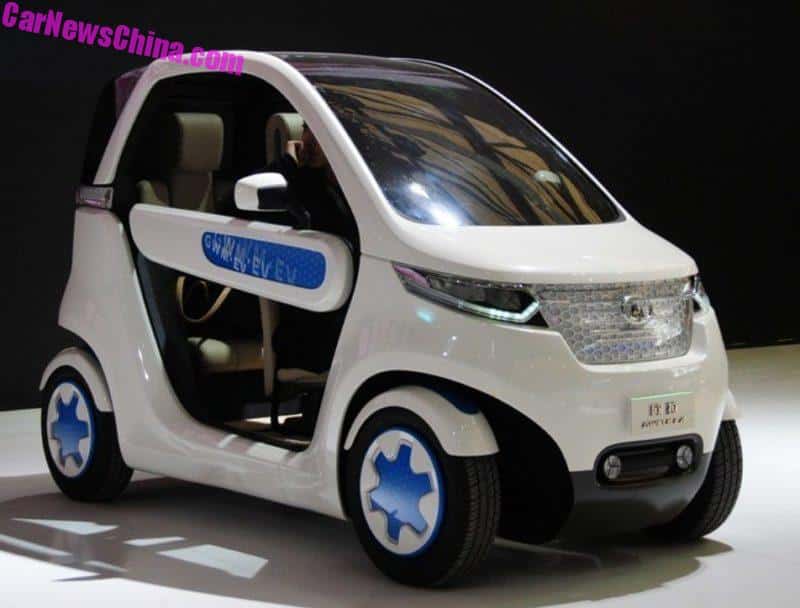 The third Ola-Kulla arrived a massive five years later, in 2013. It was a rather cool 3-seat electric city car concept. Great Wall seriously considered production but in the end decided against it. So we had to wait another five years for the real Ola to arrive: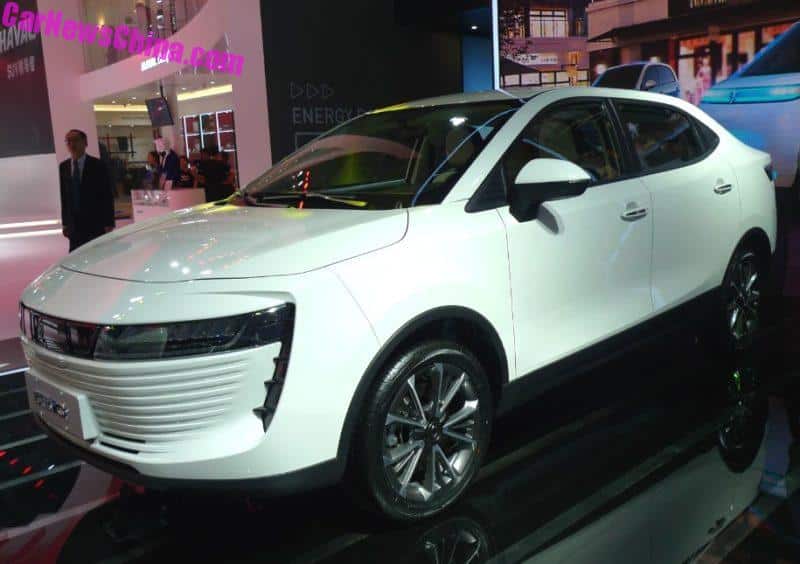 This is the first production car, likely to be called the ORA iQ5. It is a four-door fastback with five seats. It will be launched on the Chinese car market in Q4.
Before we get into more details, let's have a look at the brand's message: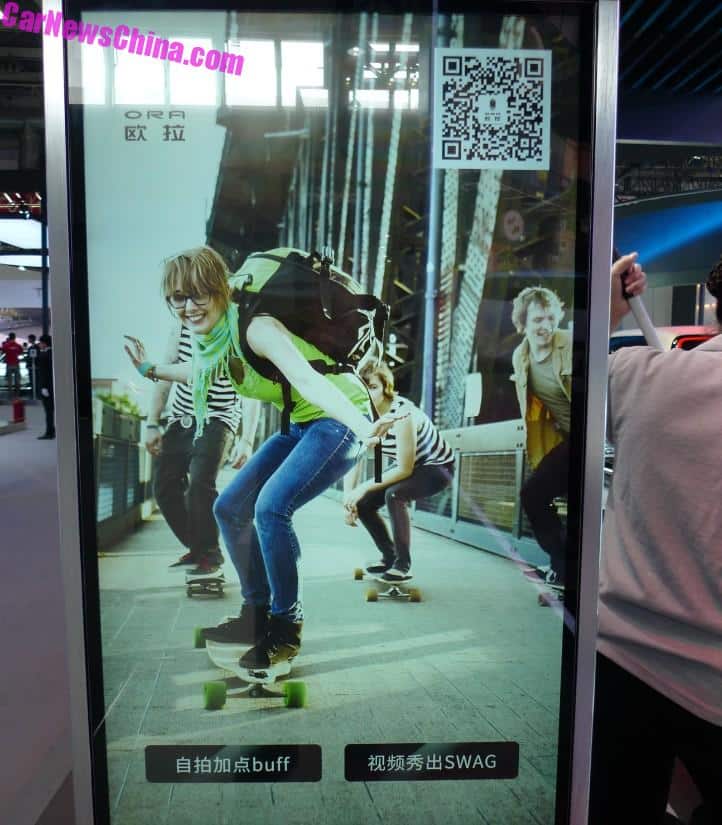 This was on the booth, a giant touch screen showing ultra cool white people on skate boards, with totally duper terms like buff and swag. So is that the target audience?
The brochure babe was dresses just as cool, with a polo shirt with the phrase Surprise You on the back. Strangely, this phrase does not appear anywhere else in ORA's branding.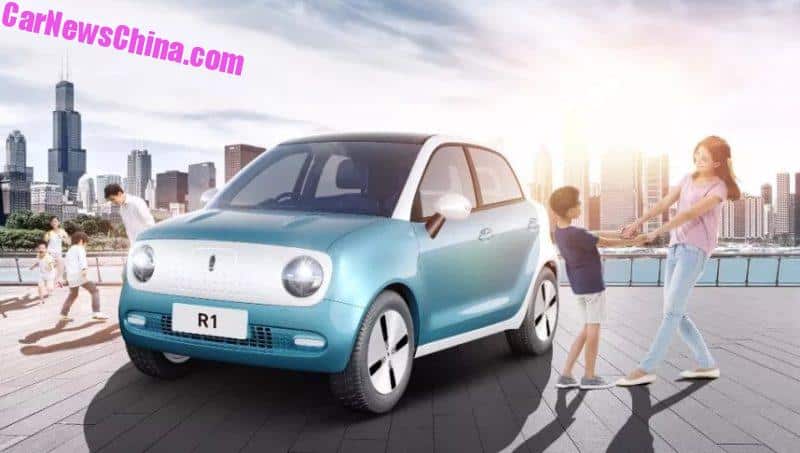 This is from ORA's WeChat, showing the R1 in an Asian family setting. There is a family with two kids on the left, and a mother and child on the right. That appears to be a different target audience; young skaters versus family.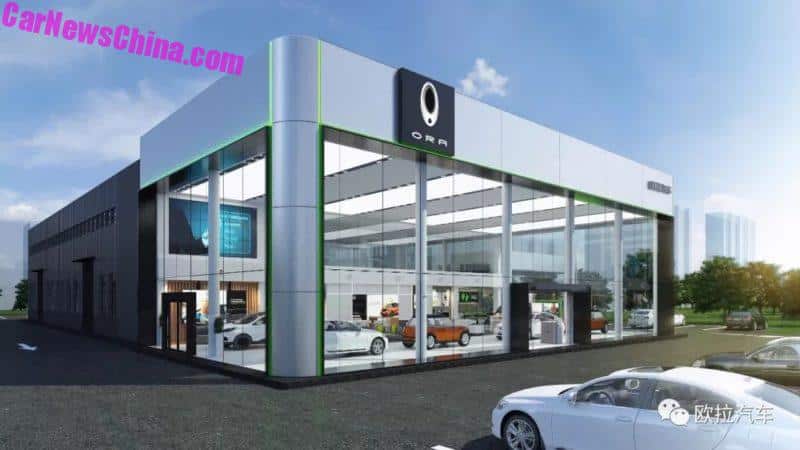 An image of an ORA dealer. Very spacious and light. Interestingly, there are two cars in the show room that look a lot like Mini's. And earlier this year Great Wall and BMW announced a joint venture to make electric Mini's for the Chinese market. Will those be sold via ORA, or probably under the ORA name..? No such announcements have been made yet, but we can't rule anything out at this moment.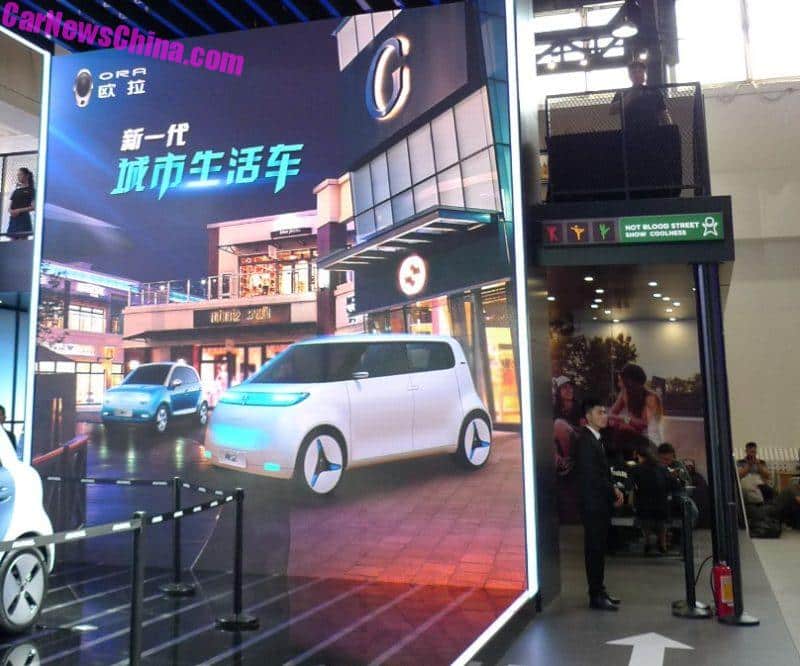 Back to the booth. At the back there was a small lounge area. Many car makers had those, a place for tired reporters and guests to rest. ORA tried hard to have their lounge look cool: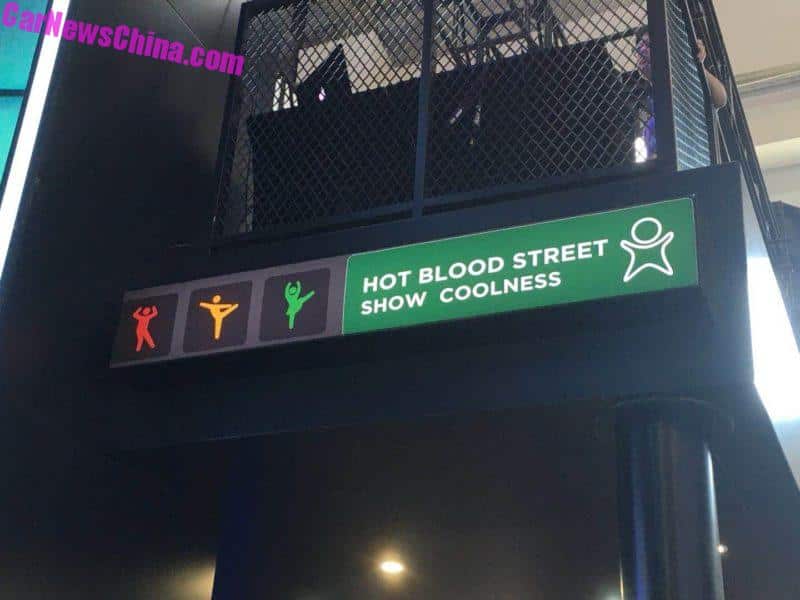 This was the sigh above the entry. "Hot blood street show coolness".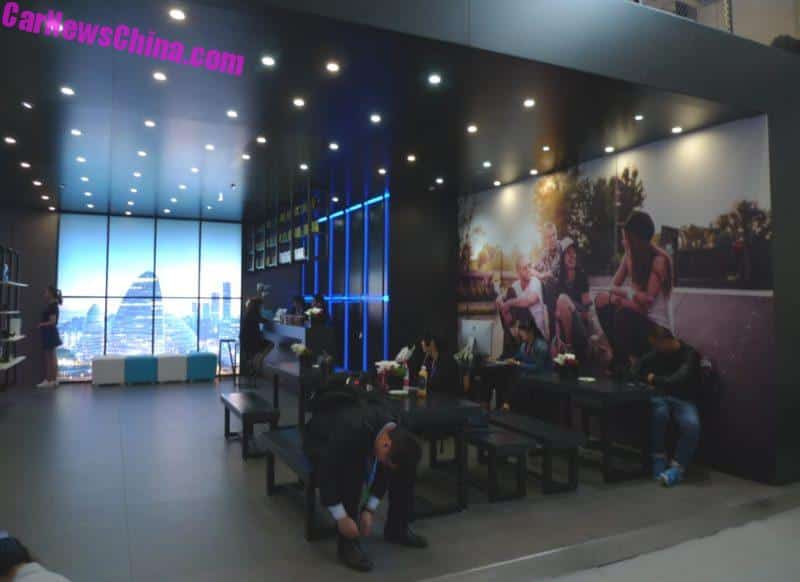 Inside were a bunch of people looking totally bored, as do people all over the world as soon as they enter a lounge area or a Starbucks. I really like what they did with the fake view in the background. It looked very real from a distance, but it was just a screen.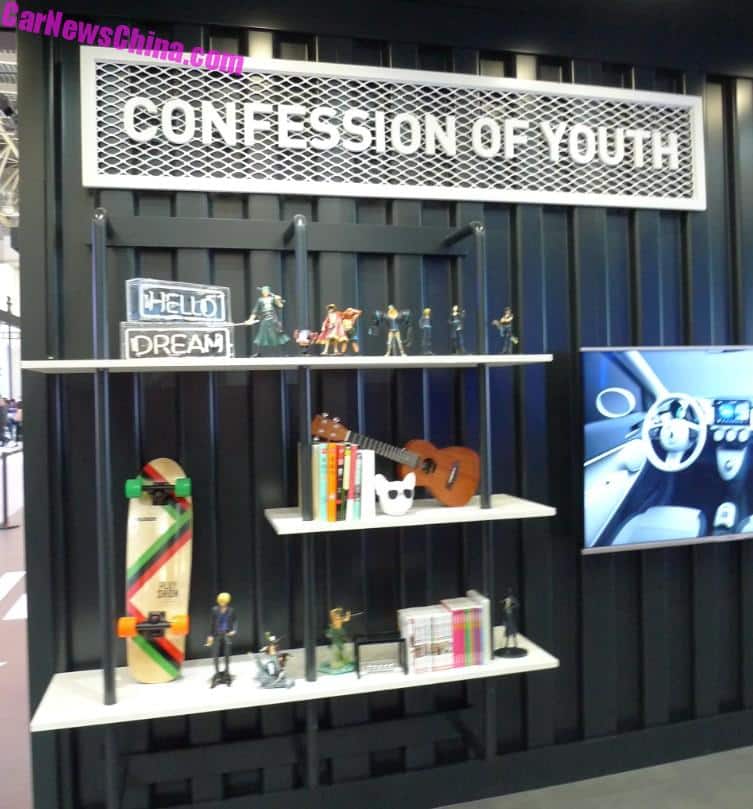 The wall with all sorts of cool stuff, and other fuzzy phrase: "Confession of Youth". So we can conclude: the ORA brand is for young folk who dig skating and lounging, and wouldn't mind to have a kid if that so happens.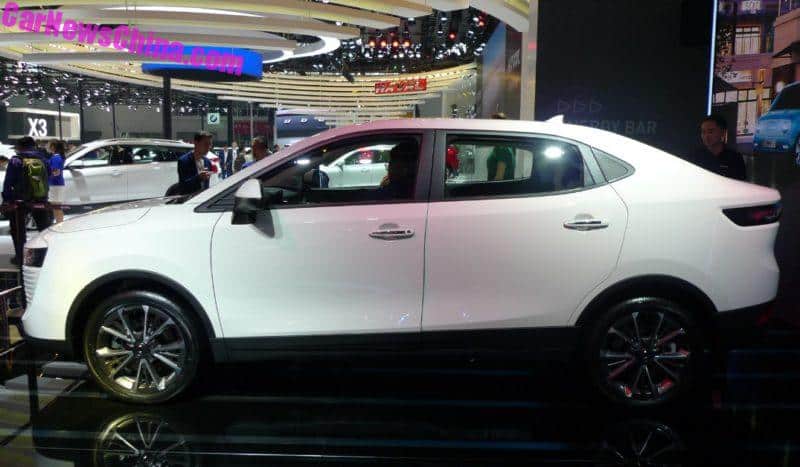 The iQ5 measures 4445/1735/1567, wheelbase 2615. A single electric motor over the front axle delivers 161 horses, good for a 150 km/h top speed and a 0-100 in 8.9 seconds. Range is 350 kilometers. It will have Level 1 autonomy.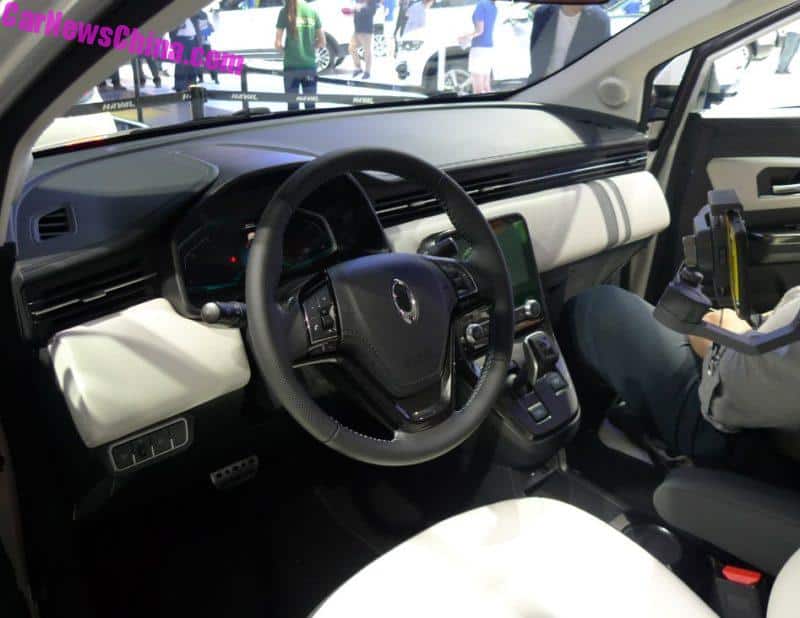 Great Wall hasn't said anything about price yet; but looking at the specs, the rather basic interior, and the target audience my guess it that it is going to be cheap. Perhaps around a 100.000 yuan for this one, after subsidies.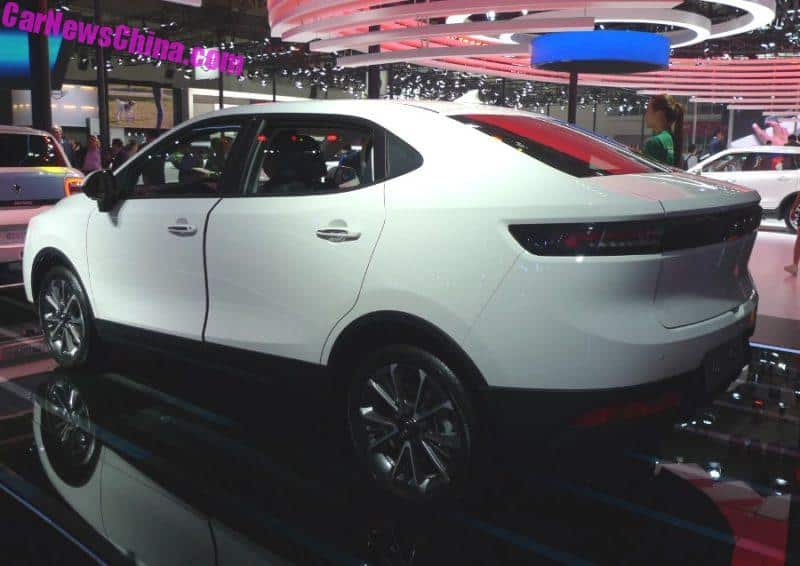 It is a nice looking car, modern enough, but somehow the proportion don't seem totally right. Bigger wheels would help.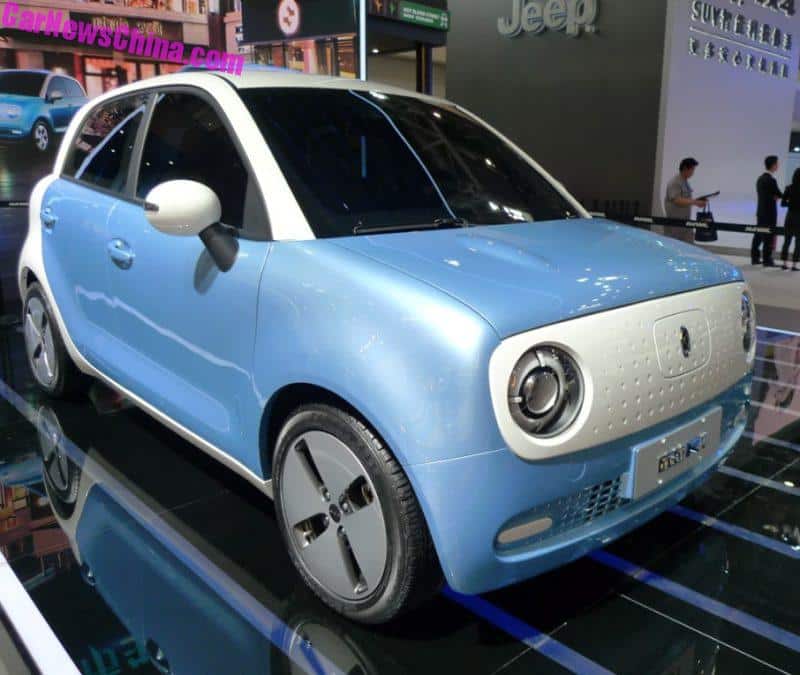 This little blue fellow is the ORA R1. It looks totally different than the iQ5, there are no similarities in the design at all. The R1 will be the first car of the R city car line, scheduled to launch in 2019. It has four doors and four seats, and looks a little bit too much like a Smart. Great Wall has gifted us the English name of the design language for the R line cars: "Simplicity & Rich message than complexity with less message". I am not kidding, that is the name. I know you are not believing me, so I will now prove it:

Screen shot from their WeChat page, and here is the link. The design language doesn't have a Chinese name, they use the English name in the Chinese text. They also say that the design of the R line cars was mostly drawn in Yokohama.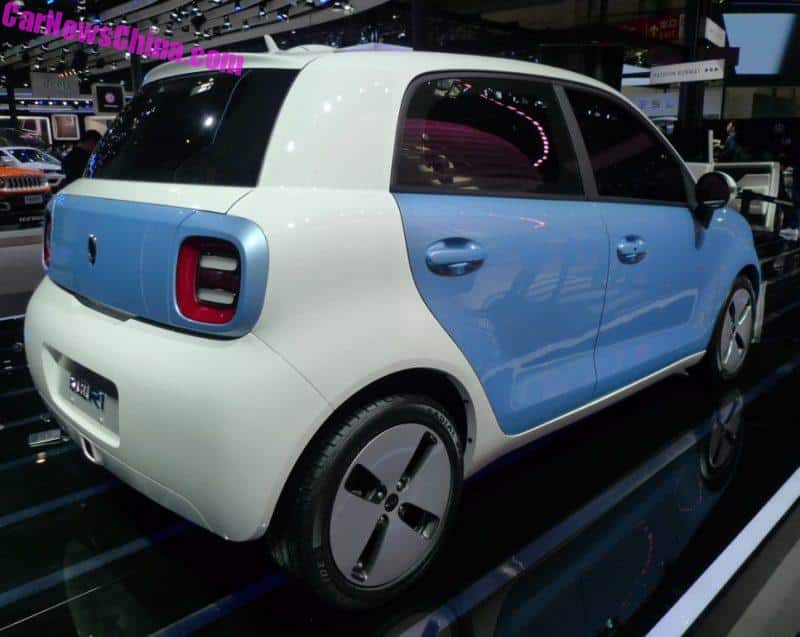 The R1 measures 3480/1660/1560, with a 2575 wheelbase. It will have Level 1 autonomy, a range of 300 kilometers, a 100 km/h top speed, and do 0-50 in 6 seconds.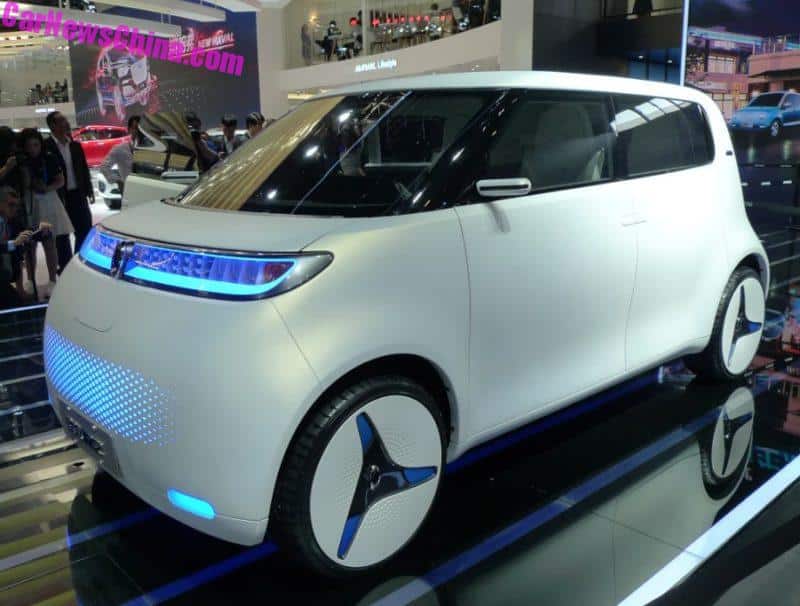 But the one we want is the ORA R2. Very different design again. It looks much more concept car than the R2, but ORA says it will launch in 2019 as well. It is a beauty. The production car won't differ much, but the suicide doors will be deleted.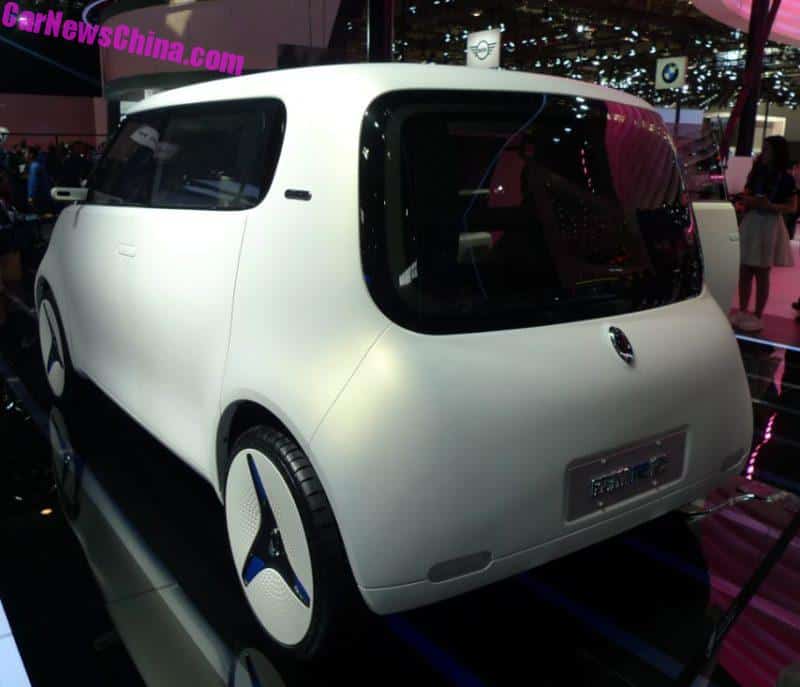 The R2 measures 3520/1660/1500, and wheelbase is 2485. It will be positioned above the R1, with more luxury and with Level 2 autonomy. It will have a 350 kilometer range, a 100 km/h top speed, and it'll go from o to 50 in 5 seconds.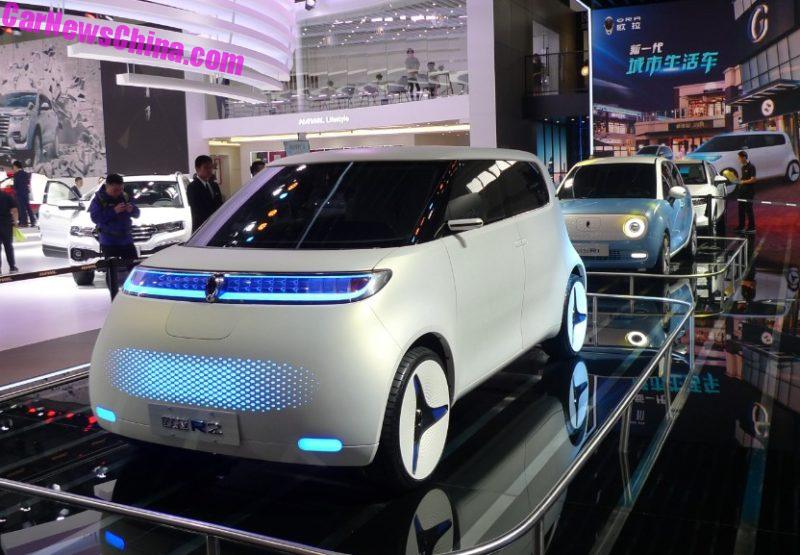 So here we have it: ORA is an interesting new EV brand aimed at young people, but their target group is ill-defined, their design language is inconsistent, and they are in dire need for a native-English speaker, a marketing company, and a PR company.
Off to a good start, but still some work do to…