Last week on January 18, CATL officially announced its entry into the battery swap market with a new brand called EVOGO. CATL's strategy is different from Nio, which also builds battery swap stations. While Nio's swap network is only available to Nio users, CATL makes a battery swap station that all automakers can partner with and use. Well, in theory.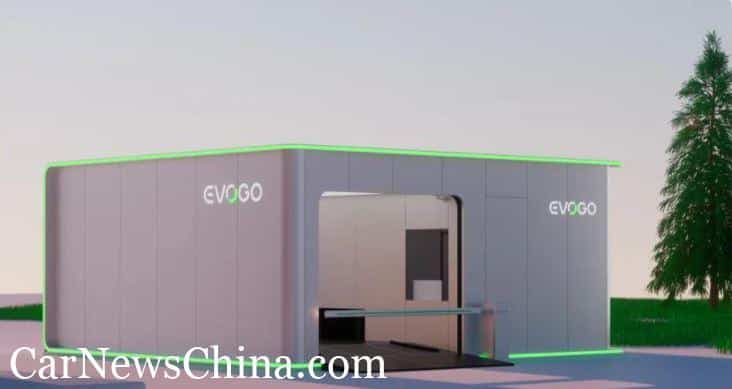 Now we know their first partner is FAW's subsidiary Bestune. The first model ready for EVOGO battery swap stations will be MPV Bestune NAT (E05), dedicated mainly to the cab market. Another difference from Nio's strategy is that CATL focuses on ride-hailing and commercial markets while Nio focuses on private users.
Currently, Bestune already operates taxi swapping stations in Jilin province. However, somehow oddly, those stations can only be used by Bestune NAT cars for now. Later on, they will be open for other brands as well, according to FAW.
Interestingly, it is not just Bestune, another FAW brand Hongqi also building swap stations in Jilin. Hongqi E-QM5 battery swap taxi version was put into operation in Changchun, Jilin Province, last November. 22 swap stations are already in use, and 22 more are planned. The E-QM5 is a mid-size EV sedan with 135hp & 430km NEDC.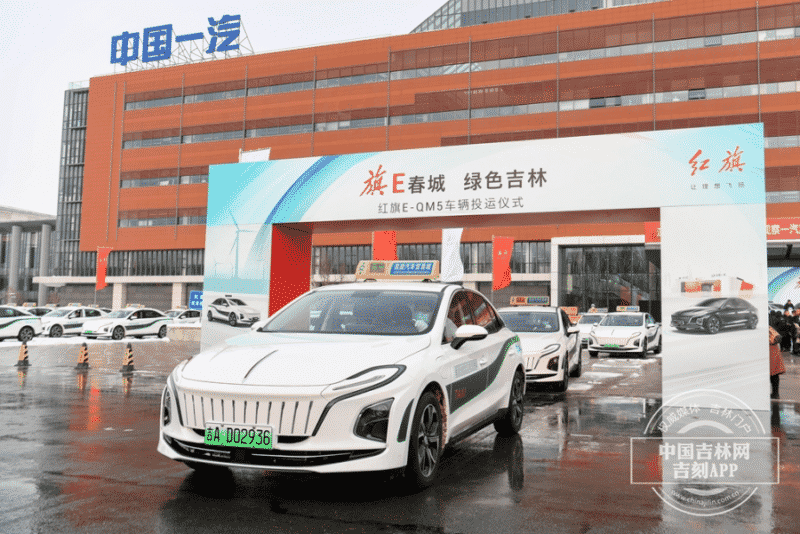 With the introduction of EVOGO, the battery swap market in China might see a shift from single-brand swapping stations, like NIO is operating, to any-brand swapping stations, like EVOGO's standardized battery swap operating system.
CATL (Contemporary Amperex Technology Co Ltd.) is a global energy technology company and the leading EV lithium-ion battery manufacturer in China.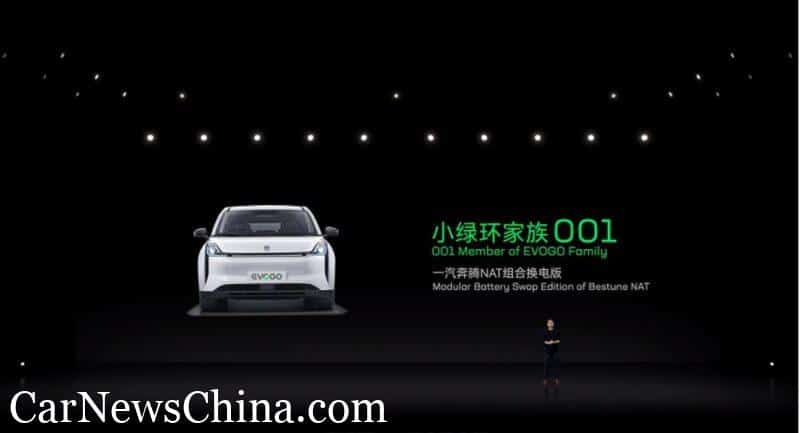 FAW Bestune is responsible for vehicle development, testing, and manufacturing, while CATL manufactures the batteries and launches the battery swapping station networks. In this process, both parties collaborate to find regional sales and operations partners to quickly implement this battery swap business model across China.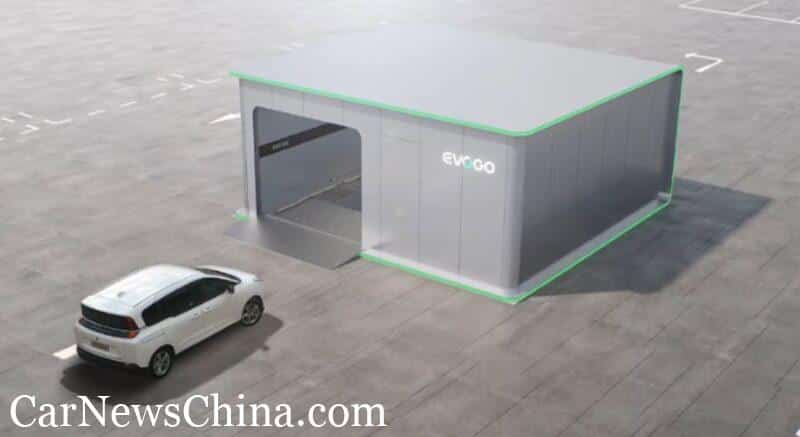 Standardized battery pack design
According to EVOGO, its battery pack adopts a standardized design, and multiple battery packs can be installed together. Replacing a single battery pack with a 200 km range would take less than a minute. If a three-battery pack module with a 600 km range needs to be replaced, it would only take three minutes. The standardized design allows automakers to have more modular definitions when developing a vehicle; the same battery pack design can be used across different vehicle models and quickly swapped.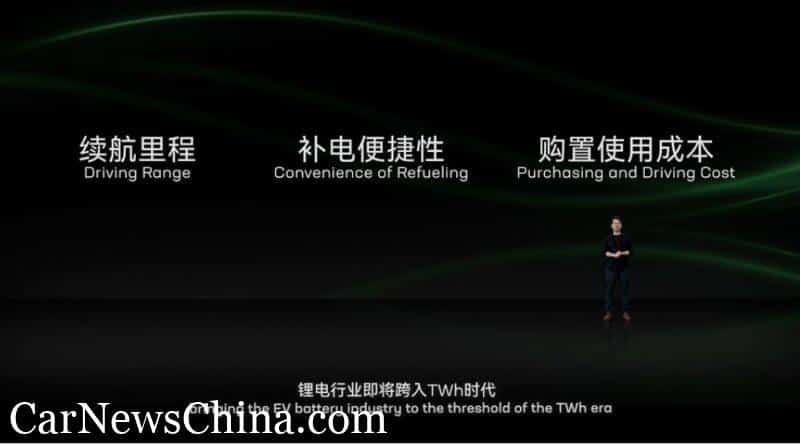 Furthermore, battery swap can serve more vehicles than fast charging under the same amount of time and space, which reduces the occupation of land resources. The batteries can also be reused and recycled from the automobile market to the energy storage market, which maximizes the usage throughout the entire life cycle of the batteries.
Will battery swap be the trend?
Major automakers are waging war over battery cell innovations. In China, the current swapping technology is mainly aimed at fleets, like taxi fleets and ride-hailing cars, with NIO being the only exception.
In other countries like the United States, independent vehicle companies are partnering up with Chinese auto manufacturers, such as the Waymo-Zeekr and Nuro-BYD partnerships, to manufacture and test their vehicles and provide hardware like the battery for their electric autonomous ride-sharing fleets and delivery fleets, respectively. Will they adopt battery swap or high-voltage fast charging for those electric vehicles?