Recently, the Shanghai-based AI company DeepBlue Technology filed a patent for an upcoming taxi. This taxi adopts the company's signature panda design. Currently, many other Chinese companies are selling and developing purpose-designed cars for taxi and ride-hailing duties such as Bestune and BYD.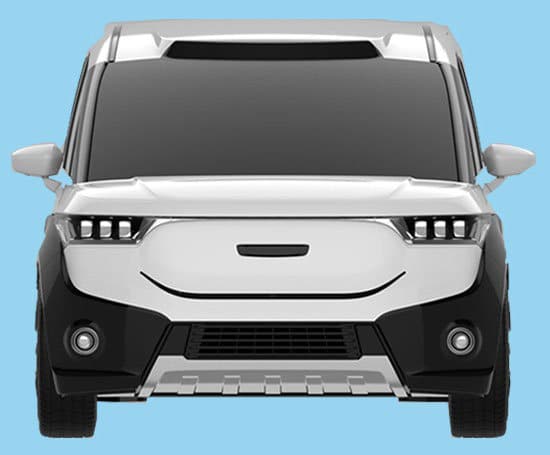 From the image, it appears that the car does not have any sensing hardware. It is not yet confirmed whether the car is autonomous, but given DeepBlue Technology's expertise in autonomous driving algorithm developments, it is reasonable to expect it will have some form of autonomy.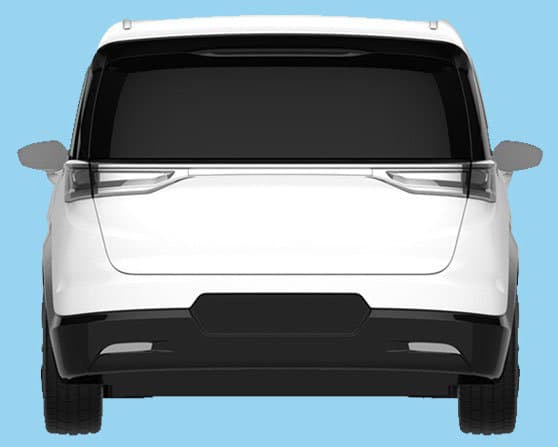 The rear features a slender taillight design.

From the side, the car looks like an SUV. The rear door does not have any visible door handle, so it might be an automatic sliding door.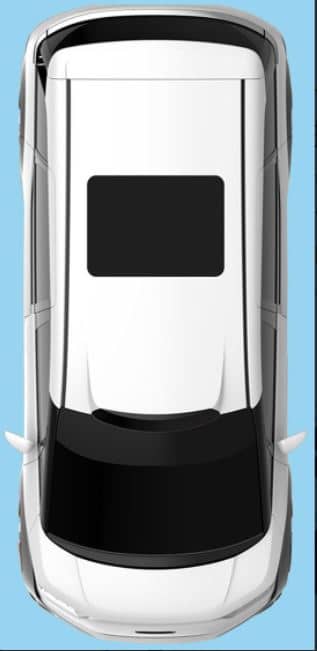 The top features a rectangular sunroof design.
DeepBlue Technology's Products
The year 2020 was an extremely bad year in human history with the onset of the pandemic, but not for the autonomous vehicle industry. It was filled with technical breakthroughs with Elon Musk claiming that Tesla will achieve level 5 autonomous driving and self-driving cars started to appear more in public with Baidu launching self-driving taxis in multiple Chinese cities.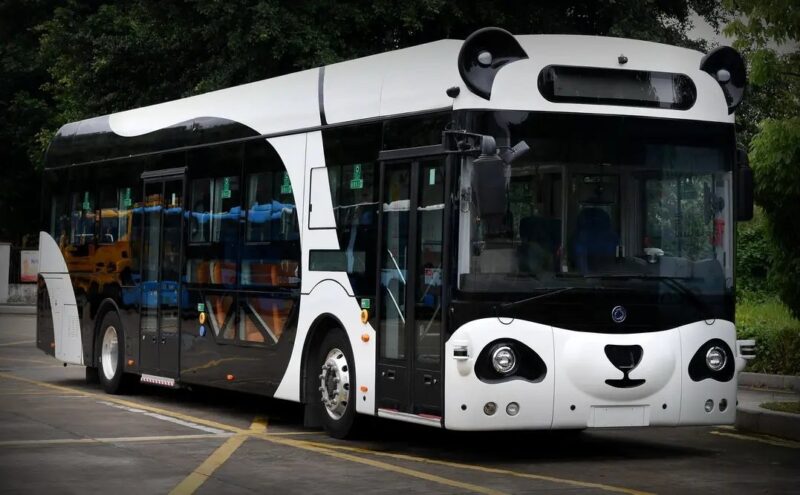 It was in 2020 that the Shanghai-based AI company DeepBlue Technology obtained its first commercial operating license for its electric Panda autonomous driving bus. The Panda Bus can travel at more than 50 km/hour. The Panda Bus is also the only autonomous driving vehicle in China that holds the autonomous driving testing and commercial licenses in five Chinese cities including Shanghai, Shenzhen, Guangzhou, Changsha, and Wuhan.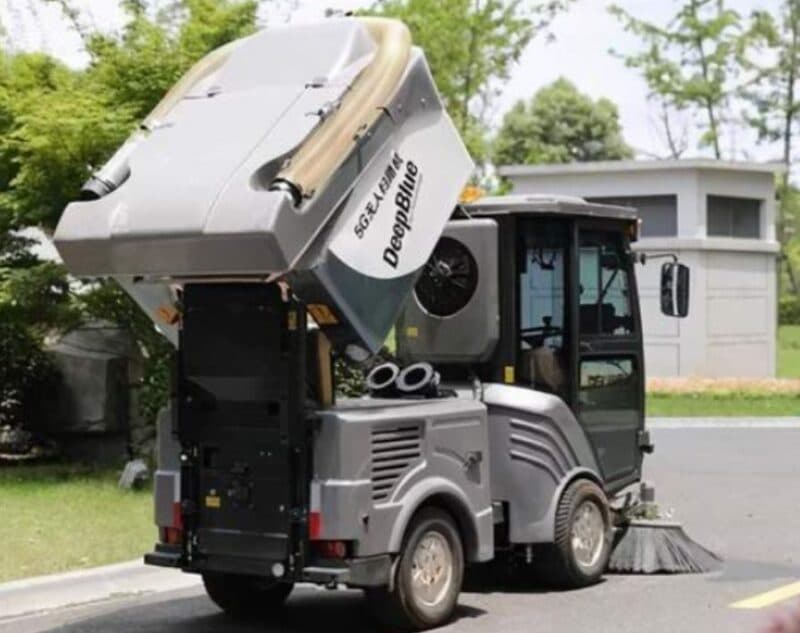 DeepBlue Technology also developed an autonomous panda road sweeper that can plan routes independently; recognize and avoid obstacles, pedestrians, traffic lights; lane following; and overtaking front vehicles.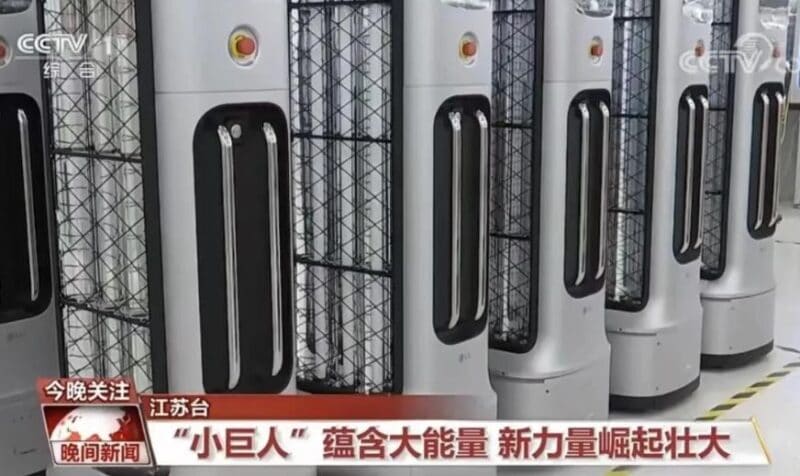 In December 2021, DeepBlue Technology plans to export more than 25,000 disinfection robots abroad. This was the largest single purchase order of robots in the world received from South Korea's LG Group. The robot can walk autonomously between beds, tables, and chairs, as well as radiate ultraviolet lights to disinfect surfaces. Additionally, these robots passed the quality test in Europe, North America, South Korea, and Japan, and are being sold to countries including the United States and Australia.
About DeepBlue Technology
Founded in 2014, DeepBlue Technology is an artificial intelligence company headquartered in Shanghai, with R&D centers established in Beijing, Shenzhen, Wuhan, and Jinan. Its robotic product lines span public transportation, bio-intelligence, cleaning, and restaurant services.
DeepBlue Technology also has a joint venture with Greenland Group, a state-owned property developer with large projects in the USA. Both parties jointly established "Greenland DeepBlue Construction Technology Co., Ltd." and "Greenland DeepBlue Robot Technology Co., Ltd." to develop AI in architecture and robotic intelligence technologies.
Currently, DeepBlue Technology holds more than 1,000 patents and won more than 40 championships in the world's top computer science and artificial intelligence competitions. DeepBlue Technology was tasked by the Chinese central government to run several joint research centers with universities and other research institutes in the fields of artificial intelligence, autonomous driving, AI chips, 5G applications, and computer vision, including at least one associated with the military.
Sum Up
In the future, self-driving cars will become an integral player in the public transportation system. In today's competitive autonomous vehicle market with numerous companies with deep technical foundations, intense competition constantly pushes the technical threshold to new heights. We'll continue to watch DeepBlue Technology's performance in the autonomous vehicle space.
Source: Deep Blue AI, Sohu, Science China, Greenland