The new Dongfeng EV EX1 PRO was officially launched in China for 55,700 RMB (7,800 USD), aiming at the small SUV market. The new Dongfeng EV EX1 PRO is upgraded compared to the previous version. The new SUV was updated to a 331km range (the previous version had a 321 km range) and is equipped with a multi-functional large screen. The car in the photos is the Dongfeng EV EX1 Pro Tiger Yao Edition Advanced, which is the second-most expensive variant of the EX1 PRO.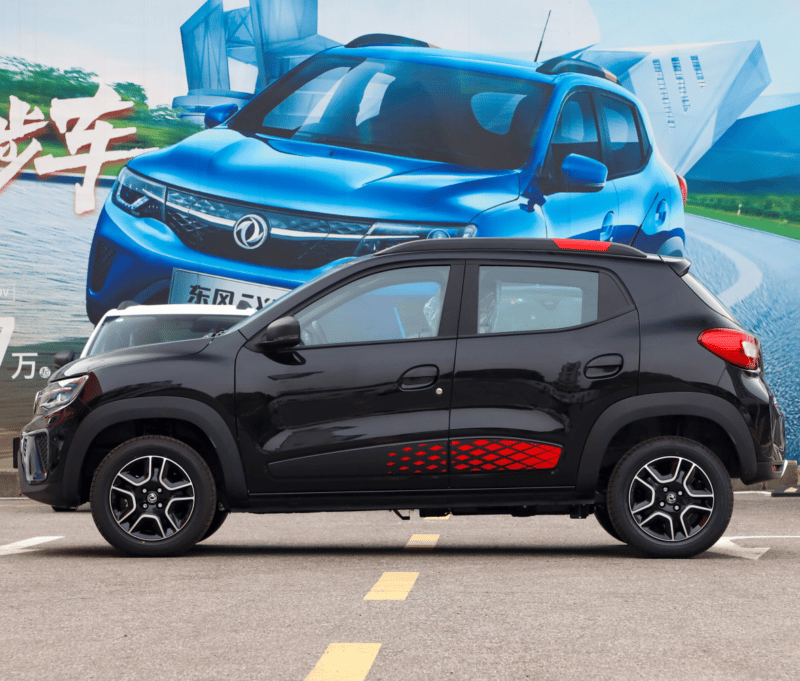 The Dongfeng EV EX1 Pro is based on the Renault City K-ZE. Various Dongfeng subsidiaries each make their own versions. The Renault City K-ZE is a battery electric version of the Renault Kwid, manufactured since 2019 by a joint venture between Dongfeng, Renault, and Nissan.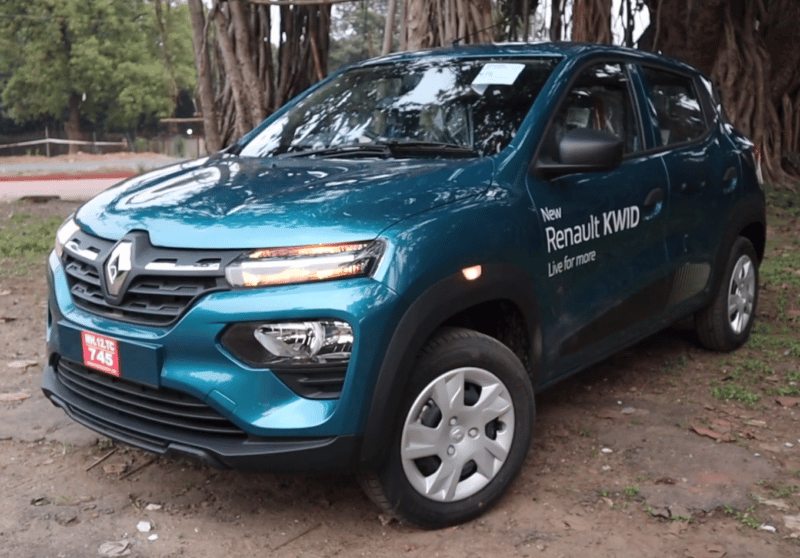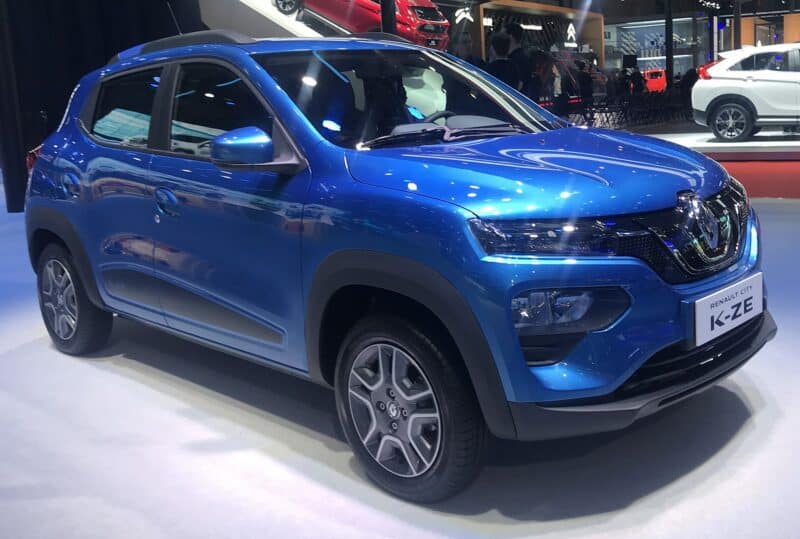 As for the exterior and dimensions, there are not many changes. The whole car is stuck to the previous design of Dongfeng EX1 PRO with the classic black and red colors. It has a fading red pattern on both sides. The new car's length, width, and height are 3732/1579/1515mm, and the wheelbase is 2423mm. Even though it is a small EV SUV, we can see Dongfeng EX1 PRO is trying to maintain a big space.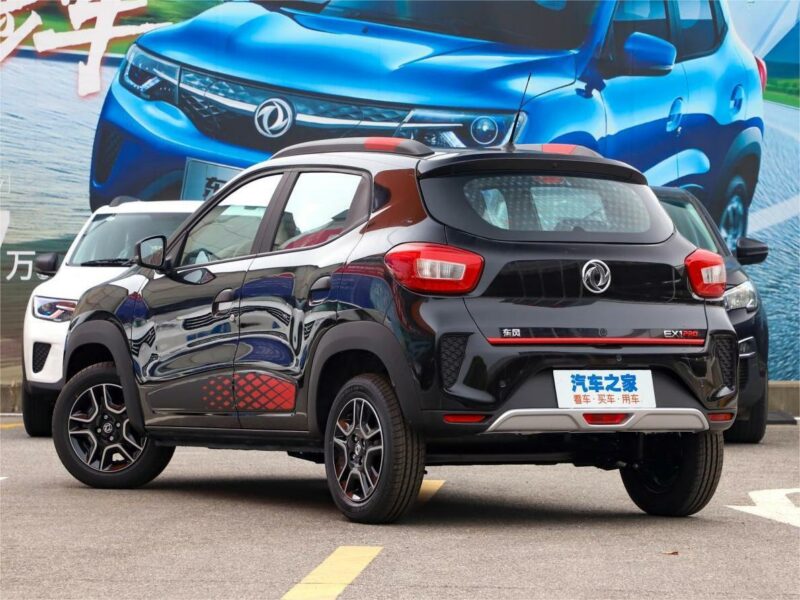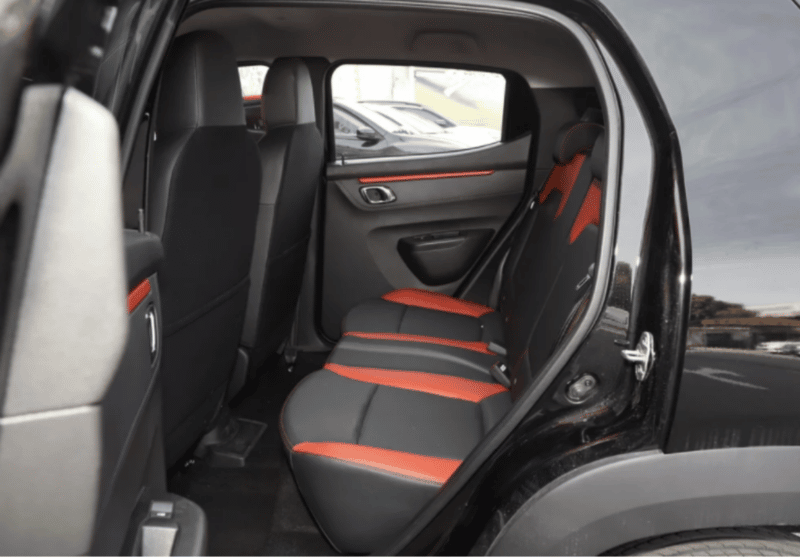 All 6 models of Dongfeng EV EX1 PRO are equipped with airbags, showing that Dongfeng places driving safety in a significant position. Compared with small EV SUVs at the same price in the market, only a few models are equipped with airbags.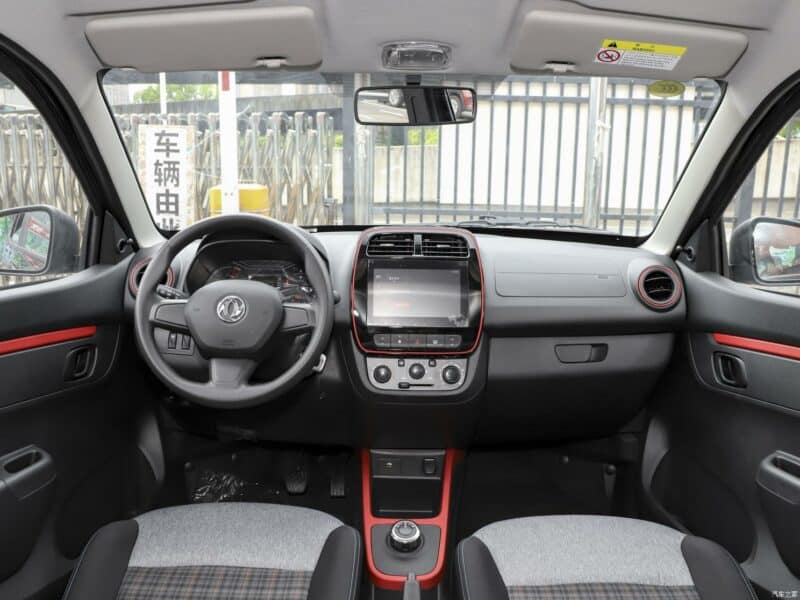 The interior of the Dongfeng EV EX1 PRO stays in line with the exterior in terms of simplicity. The black and red interior color add a sense of technology to the central control. The new car upgrades the multimedia system, including an intelligent voice interaction system, intelligent navigation system, and entertainment system.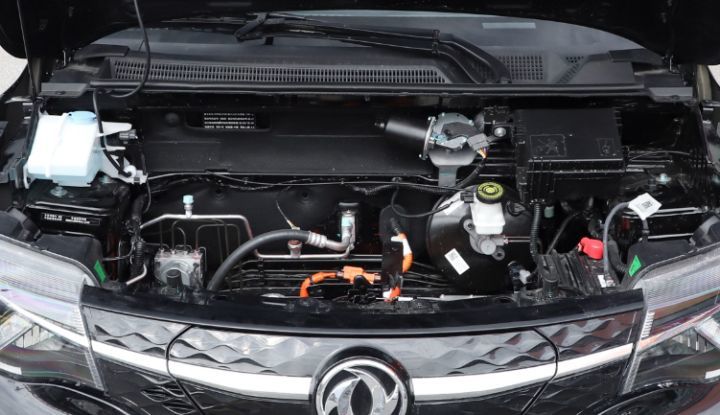 The Dongfeng EV EX1 PRO's maximum output power is 33 kW. But the battery is replaced by a 27.17kWh ternary lithium battery. Dongfeng officially announced the new car also supports fast charging mode, so there is no need to worry about charging speed.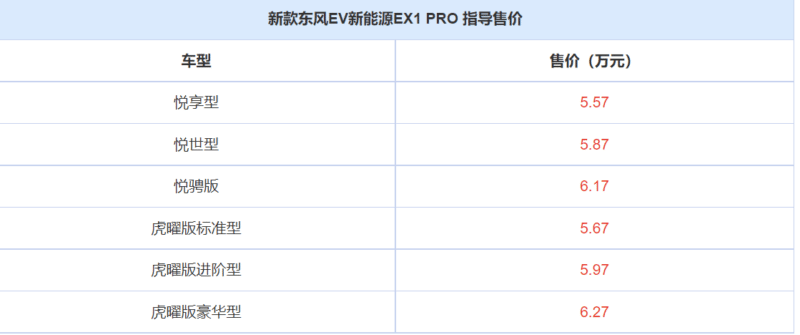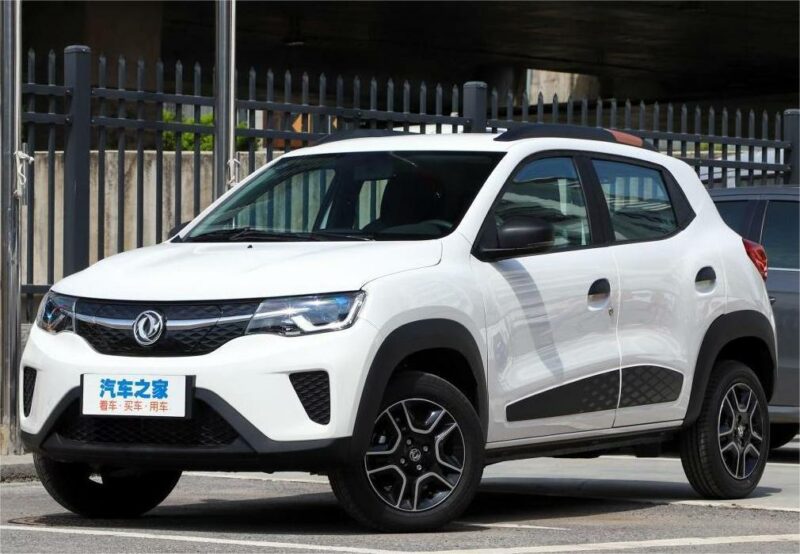 The Dongfeng EV EX1 PRO has six models at different prices from the lowest at 55,700 RMB (7,800 USD) to 62,700 RMB (8,800 USD). Generally speaking, the price is not high for a household small EV SUV.
We will keep an eye on this car!