On November 7, the new Chery Tiggo 7 PLUS was officially launched in China, with pricing starting from 99,900 – 121,900 yuan ($13,800 – $16,900). The Tiggo 7 Plus is a 5-seat SUV that made its debut in September 2021, positioned between the Chery Tiggo 7 and the Chery Tiggo 8.
On October 27, the SUV was made available for presale with a price range of 106,900 – 121,900 RMB (14,900 – 16,900 USD).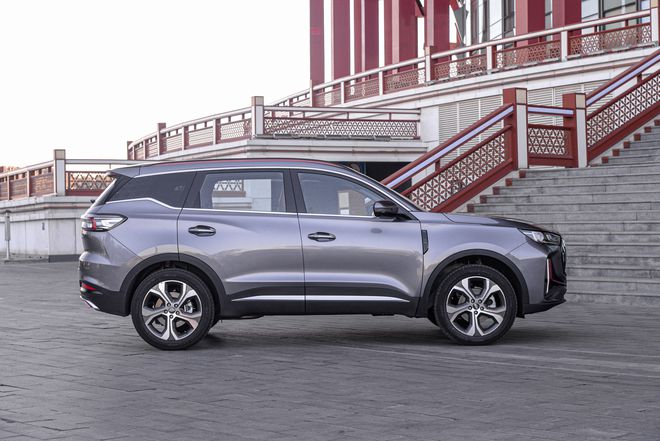 This new version has received facelifts on the exterior and interior. The facelifted Chery Tiggo 7 plus measures 4500/1862/1695mm with a 2670mm wheelbase. While there's no change in the length and wheelbase, there's a 20mm increase in the width, while the height is reduced by 50mm, giving the SUV a staunch look.
Other notable design elements include the 19-inch five-spoke wheels, the blackened D-pillar to create a suspended roof effect, and the slightly flared front and rear fenders.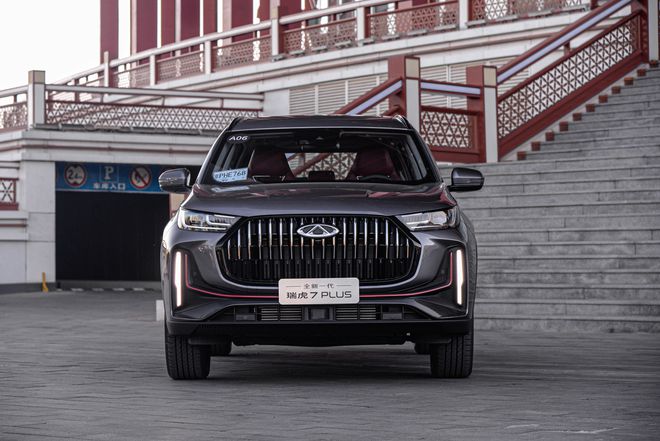 The front sports a sizeable polygonal grille adorned with chrome trim strips, with the Chery brand logo taking center spot. The clever taillight design and chrome-plated exhaust pipes on both sides of the rear further enhance the sportiness, while the roof has a spoiler and brake lights.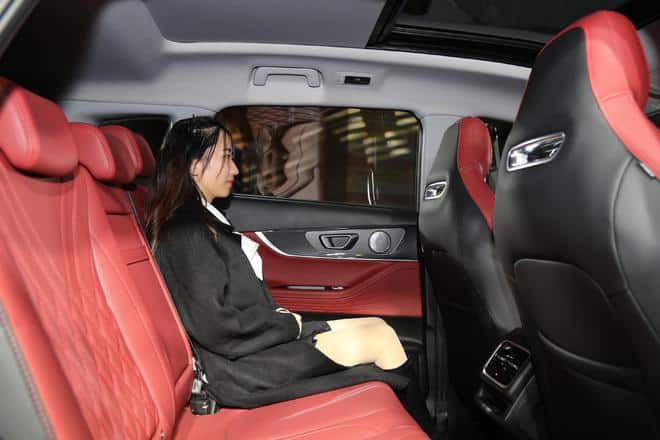 Inside the SUV, there is a clear upgrade from the previous offering. The magnolia red and black interior color combination, along with chrome trim strip decoration on the center console, door trim, and headrest, further enhance the luxuriousness of the vehicle.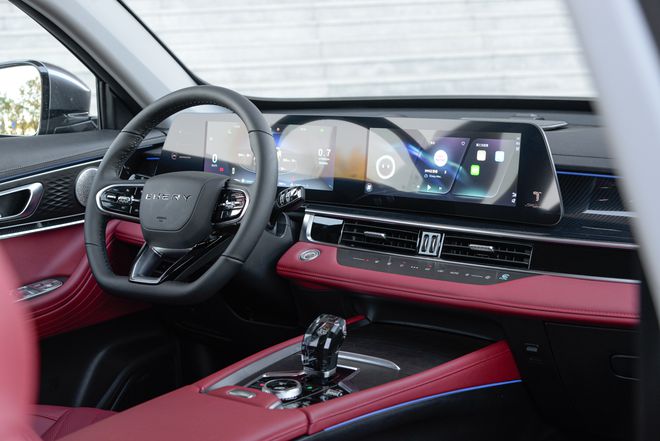 The interior adopts a dual-screen design with two 12.3-inch LCD screens and the instrument panel connected to the central control screen. There's also a new D-shaped multi-function steering wheel, and the infotainment system runs on Chery's Lion 5.0 operating system.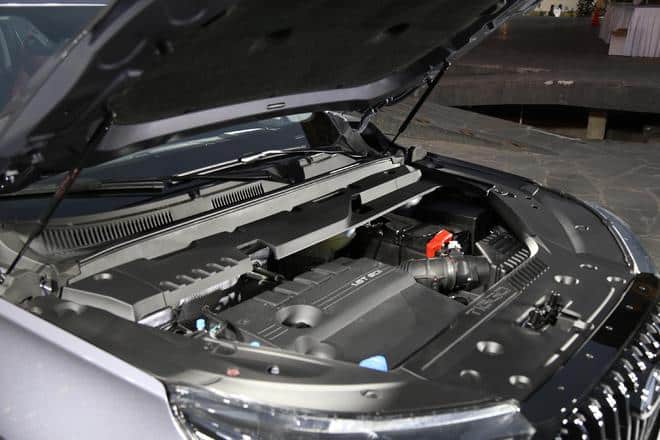 For power, the new Chery Tiggo 7 Plus will be equipped with a 1.6TGDI engine with a maximum power of 145 kW and a peak torque of 290 Nm, mated to a 7-speed dual-clutch gearbox.
The new Chery Tiggo 7 Plus adopts an L2+ driving assistance system with an adaptive cruise system, lane departure warning, and automatic emergency braking system. There's also a windscreen head-up display and automatic defogging function.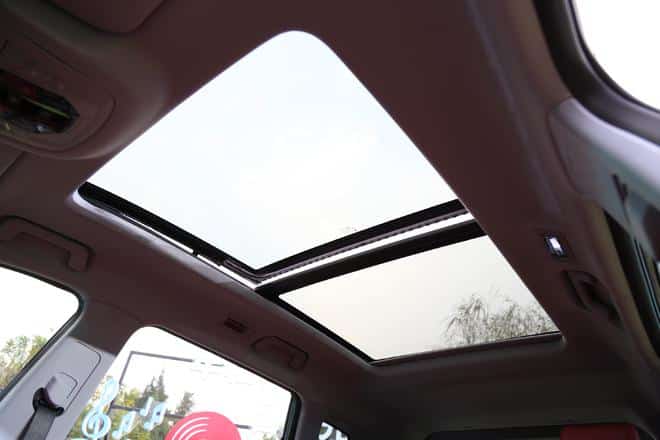 Owners of the new Chery Tiggo 7 PLUS are treated to a 1.1-square-meter panoramic sunroof and SONY custom audio. Additionally, the SUV is equipped with six airbags, Air Quality Sensors (AQS), and PM2.5 sensors.
Chery sells its SUV and crossovers under the Tiggo name, ranging from the Tiggo 3 to the Tiggo 8 Plus. There is a lot of overlap in price and size between all these vehicles, but Chery has continually added more models and different variants. According to the automaker, the NEV version of the Tiggo 7 Plus will be launched by the end of the year.