Chinese EV manufacturer, BYD announced on Tuesday it would launch its new premium brand in the first quarter of 2023. The brand will be floated under the "仰望" (Yangwang) name, and will have an off-road vehicle as its first model. Yangwang means 'look up' when translated into English.
In February 2021, BYD made the first move to launch a new car brand when it altered the company's organizational structure.
"According to several current product plans, the price range of the high-end brand is expected to be 800,000 yuan to 1.5 million yuan ($110,280 – $206,763)," BYD said. The Chinese automaker's passenger car business consists of Dynasty Series, Ocean Series, Denza, and this high-end brand. Except for Denza, a joint venture between BYD and Mercedes-Benz, other sub-brands are wholly owned by BYD.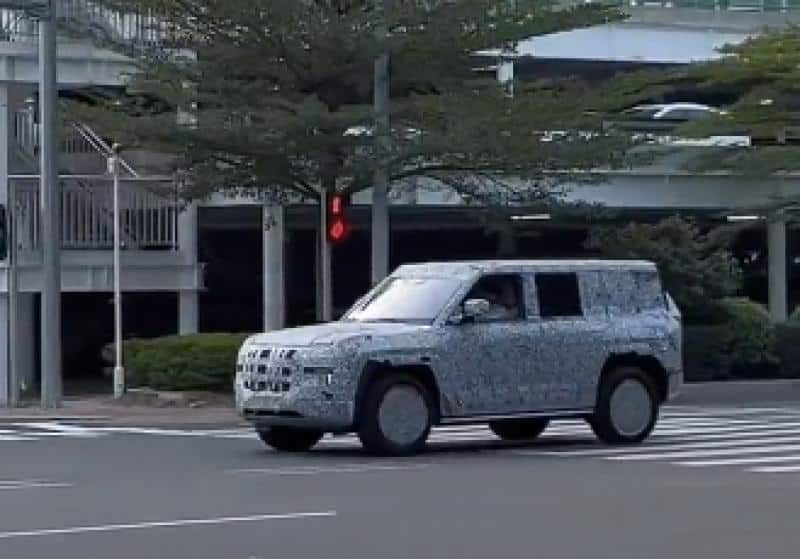 The company was registered as Shenzhen Yangwang Automobile Sales Co. Ltd. on November 7 and is wholly owned by BYD. Prior to this, CarNewsChina reported sightings of the brand's off-road SUV on different occasions.
In its first Weibo post, the brand had this to say:
In the historical process of exploring the unknown and innovative development, human beings look to the sky again and again. Curiosity, exploration, and knowledge have become human instincts, giving birth to splendid technology and civilization.
Looking up is not only a gesture but also represents a brave and fearless spirit of exploration. In looking up, again and again, upholding this spirit of exploring the unknown and unremitting pursuit, Yangwang will build a high-end brand with disruptive technologies and products.
It will be supported by BYD Group's complete industrial layout, the most cutting-edge technological achievements, and the most innovative design concepts, which will raise the safety and performance of new energy vehicles to a new level and unleash new imagination.
In the wave of the global automotive revolution, Yangwang will build brands and products with disruptive technology and forward-looking design and is committed to bringing users unprecedented extreme performance and new experiences.
Yangwang will become the representative and benchmark of China's high-end car brands. The rise of Chinese cars is accelerating.
Sources: Yiche, Weibo
READ MORE: