We have already covered BYD's plans for making a new 'hardcore' off-road SUV. Now a bunch of its new spy shots have leaked online. Moreover, recently BYD has applied for a patent for amphibious ability for this vehicle. It means that this vehicle can even swim. Let's get to know it better!
What do we know about BYD Hardcore SUV?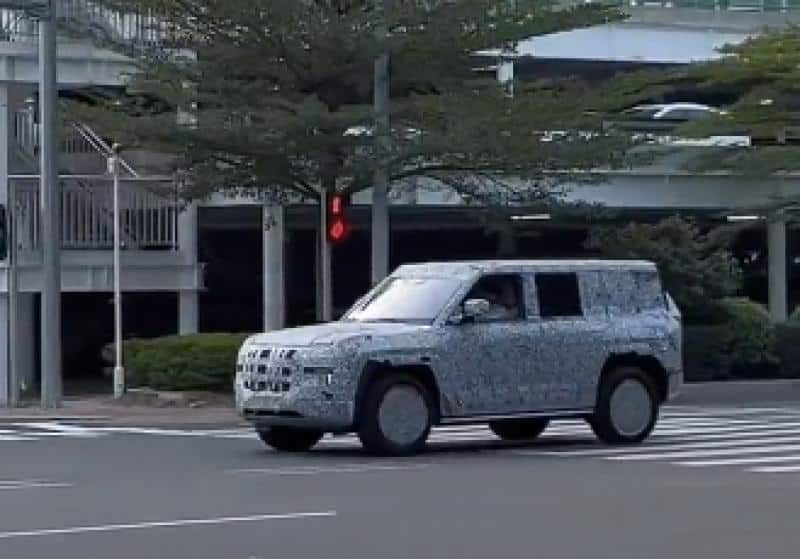 The new BYD SUV will stand on a body-on-frame chassis with off-road capabilities. Its exterior design looks like a mix of Land Rover Defender, Ford Bronco, and G-Class. It has a blocky design with thick pillars, wide wheel arches, and an externally mounted spare tire. Those off-road SUVs are getting more popular rapidly among Chinese consumers.
According to previous information, the new BYD off-road SUV will be a part of a new high-end brand called 星际 (Xingji, Interstellar) or 星空 (Xingkong, Starry Sky). It is also possible that BYD will just create a new series of its vehicles, after the Ocean series and Warship series. The new SUV will get EV and PHEV power trains with a max output of 650 horses. As for the price tag, it will be between 800,000 – 1,000,000 RMB (110,700 – 138,400 USD). It will be the most expensive BYD car ever.
New Spy Shots Of BYD Hardcore SUV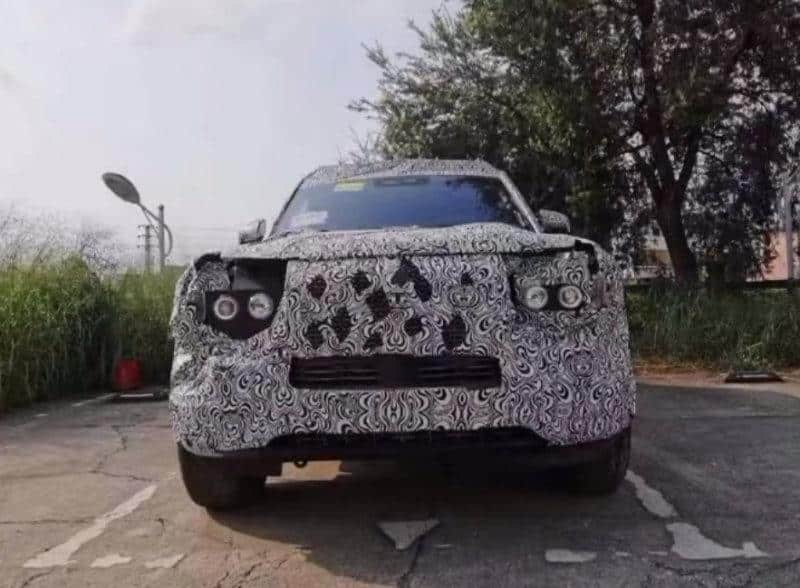 As we can see in fresh spy shots, the BYD SUV's exterior and interior are still unfinished. It has a large front grille, test headlights and taillights, and pop-out door handles.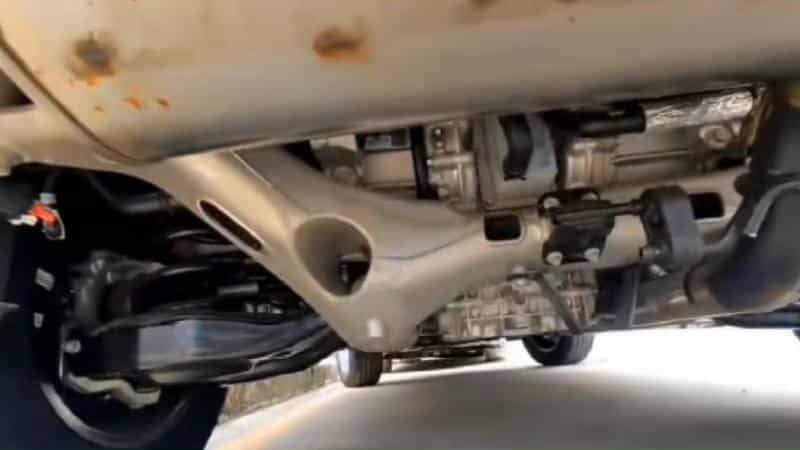 Some spies were lucky enough to shoot the chassis of the BYD SUV. We can clearly see a large battery, a suspension system, and an electric motor.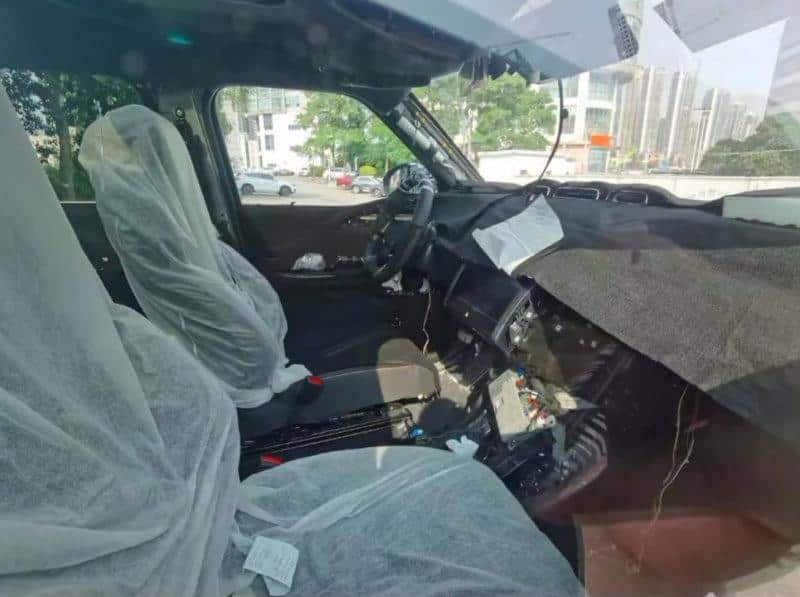 Inside of the car we can see a large touch screen, partly covered with camouflage, a D-shaped steering wheel, and trapeze-shaped vents. Worth mentioning that its interior is clearly unfinished. There are plenty of exposed wires everywhere. Some interior panels are missing. And there is even no center tunnel at all.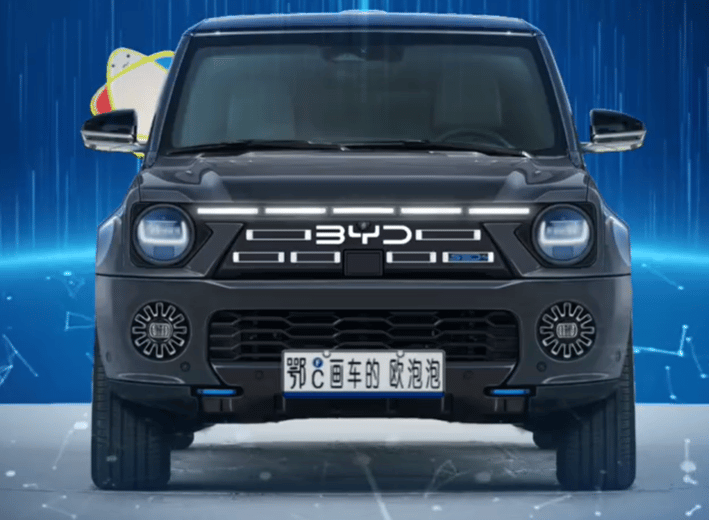 Worth mentioning that one enthusiast even made render images of the BYD high-end SUV. In these pictures, we can see how it can look.
New Tech Features On BYD SUV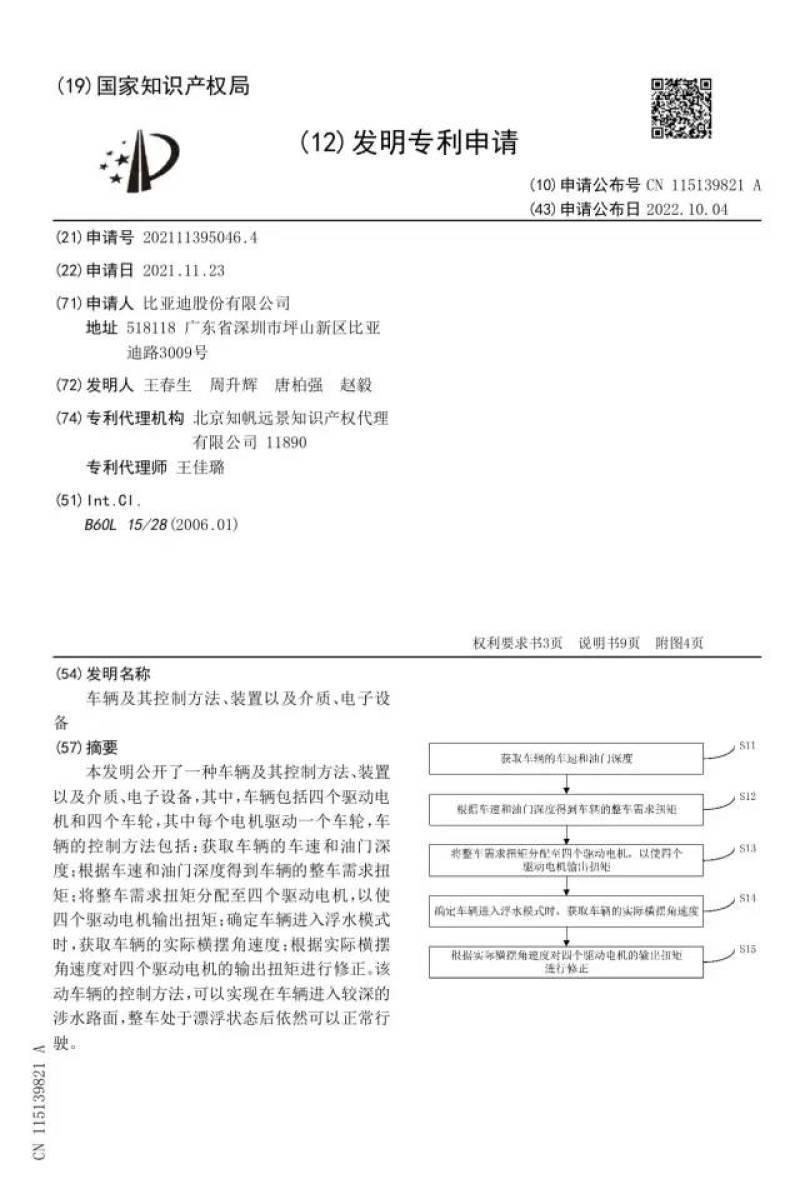 BYD has applied for a bunch of patents. One of them claims that the BYD high-end SUV will have four electric motors. Each of them will drive one wheel. They will be controlled by a central processing system that will effectively distribute torque between them. Moreover, the BYD SUV will support tank turn ability.
And we have reached the quirkiest part of this car. Another patent shows that it will be able to swim! It has an amphibious ability. According to a patent, you can switch to a floating mode and cross some small pounds.
We expect to see the new 'hardcore' SUV in semi-concept form at the Guangzhou Auto Show next month. The real thing will launch on the Chinese auto market in Q2 2023.