The best spy shots so far of BYD's upcoming hardcore SUV. It is so called by Chinese media because it will be based on an old-school body-on-frame chassis. Many Chinese car makers are creating similar off-road capable vehicles. These are increasingly popular among young and affluent Chinese consumers living in big cities that like to go out camping in the mountains in the weekend.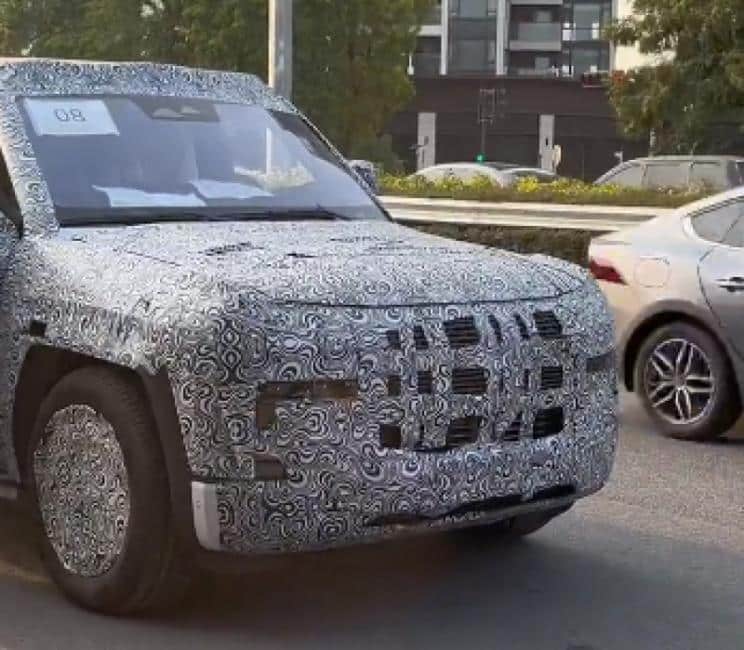 The new BYD SUV has a boxy design with a high ground clearance and short overhangs front and rear. It has thick pillars, wide wheel arches with a flat top, and an externally mounted spare tire
There is a lot ado about branding of the new SUV. Some say it will slot atop BYD's current lineup, thus branded BYD. But others say the it will be part of a new high end brand called either 星际 (Xīngjì, Interstellar) or 星空 (Xīngkōng, Starry Sky). It is also possible that BYD will create a third series of vehicles, after the Ocean series and Warship series. BYD may still be undecided, or change its mind. This happens often with new brands/sub-brands/series/lines. So let's wait and see how the branding thing pans out.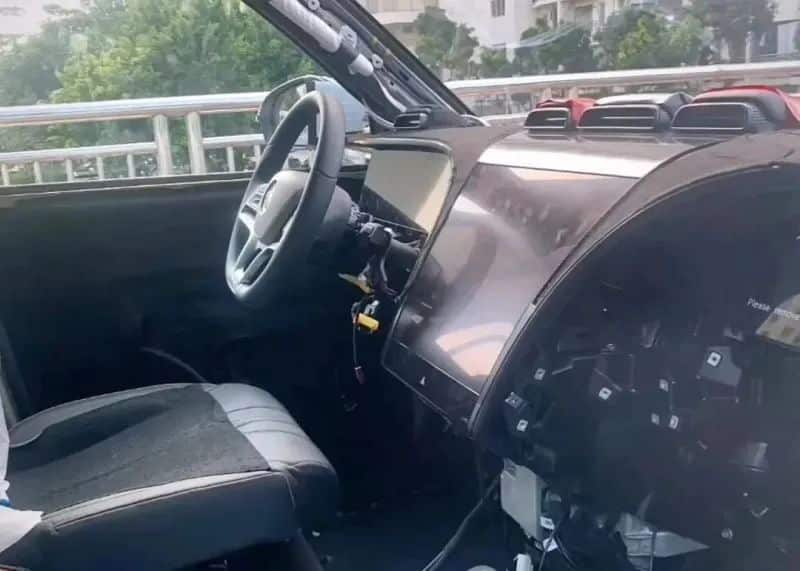 An earlier spy shot of the interior. Very unusual. It doesn't look like at all line any other BYD interior. Totally different design. A large instrument panel with an enormous fixed screen in the center, with three air vents on top. It appears that there will be a screen on the right side too.
The new SUV will get EV and PHEV power trains, with a max output of some 650 horsepower. All versions will be four-wheel drive. Top versions will get 4-wheel steering that supports 'crab mode' to offer greater vehicle maneuverability when you're off-roading. It'll be the most expensive BYD ever, with a base price of about 800.000 yuan (111.000 USD).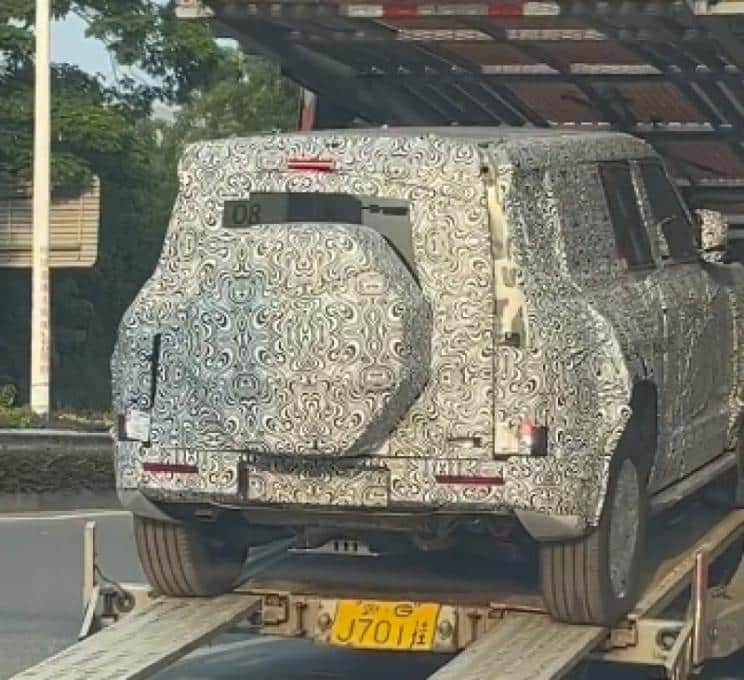 The taillights are located on the body. The door will open to the side. BYD will offer 5-seat and 7-seat versions. We expect to see the new 'hardcore' SUV in semi-concept form on the Guangzhou Auto Show next month. The real thing will launch on the Chinese auto market in Q2 2023.