There always is a lot of buzz around Great Wall's Tank brand. However, and somewhat amazingly, Tank only sells two cars: the Tank 300 and the Tank 500. They have shown many more concepts but it takes them a while to get all those cars into production. Happily, we can now have a first look at the production version of the third model in Tank's lineup: the new Tank 700.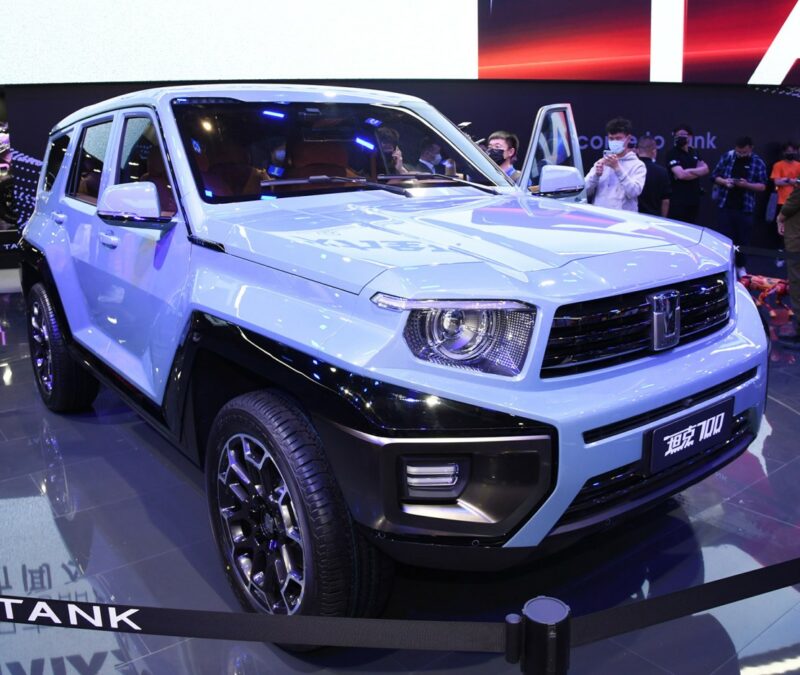 2021 Tank 700 concept.
The Tank 700 debuted as a concept in 2021. The production car is largely similar to the concept. The main difference is in coloring. The concept had these cool black painted bumper and fender sections, whereas the production car has a more conservative paint job.
The Tank 700 is another example of a recent trend among Chinese car makers: making rough looking cars with four-wheel drive aimed at young professionals living in the big cities who like to go out camping in the weekends. One might say it was Tank that started this trend with the 300.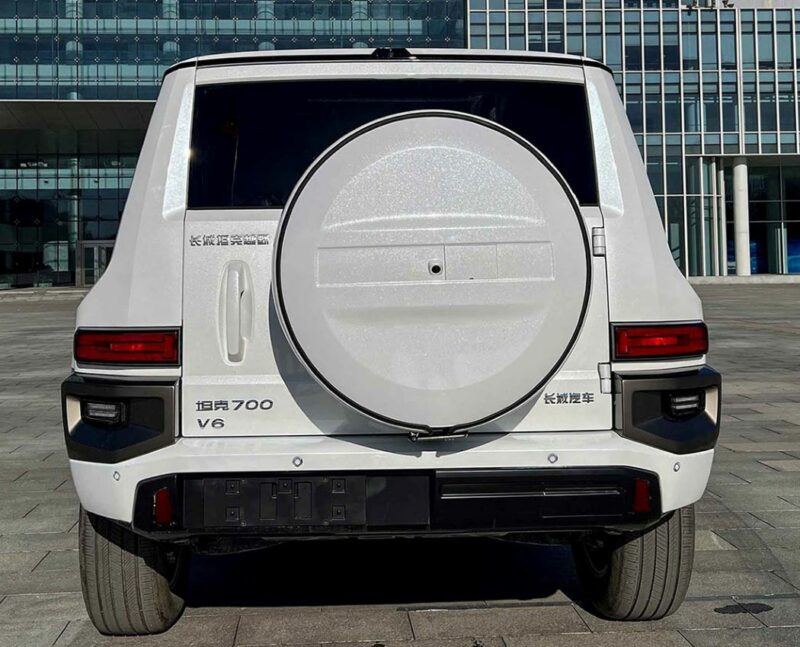 Tank doesn't do electrification or downsizing. The 700 is powered by a 'E30Z' turbocharged 3.0 liter V6 petrol engine, good for 360 hp and 450 Nm. The motor is mated to a nine-speed automated manual gearbox sending horses to all wheels Top speed is 190 kilometers per hour.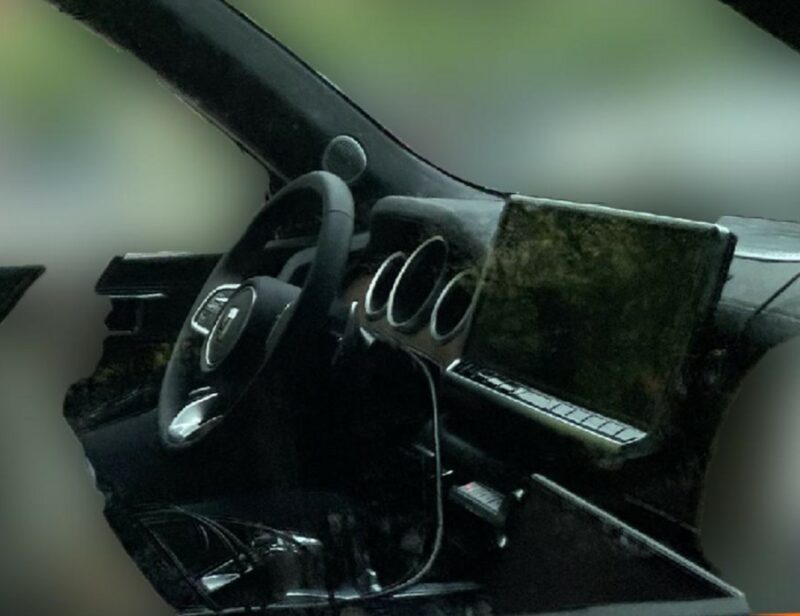 Tank hasn't released any official images of the interior of the production car but we do have this spy shot, showing a dashboard with a large floating screen. Interestingly, immediately below the screen is a line of buttons, and there are even more buttons further down the center stack. The instrument binnacle is cool too, with three dials, but if the concept is anything to go by, these 'dials' will be fully digital as well.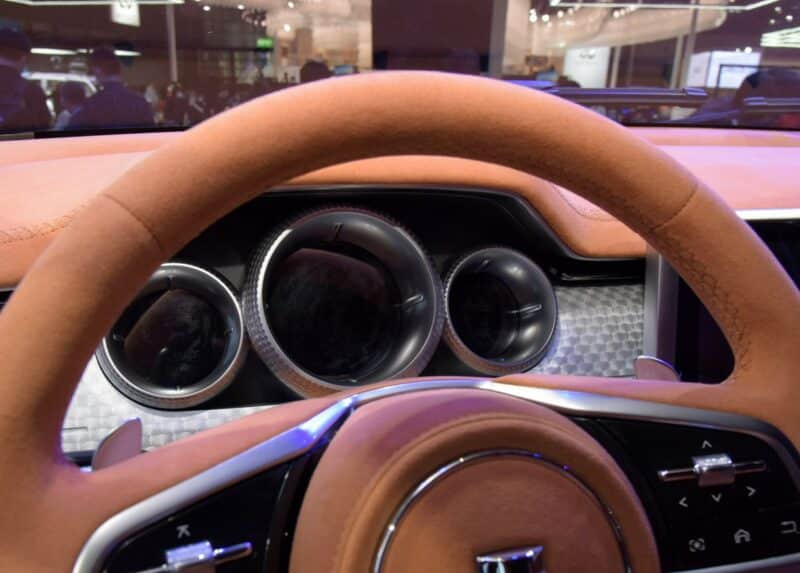 2021 concept, instrument binnacle.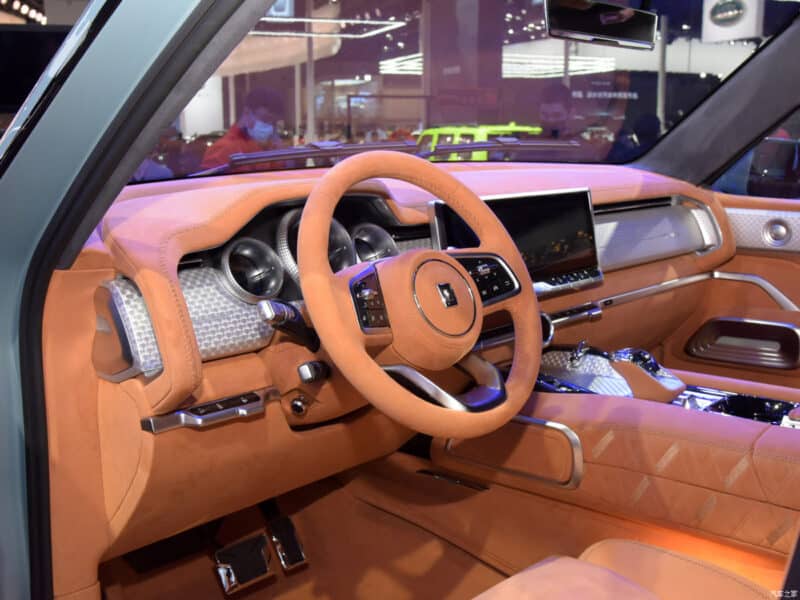 2021 concept. The main screen of the production car is clearly larger than in the concept car, and the layout of the center stack is different as well.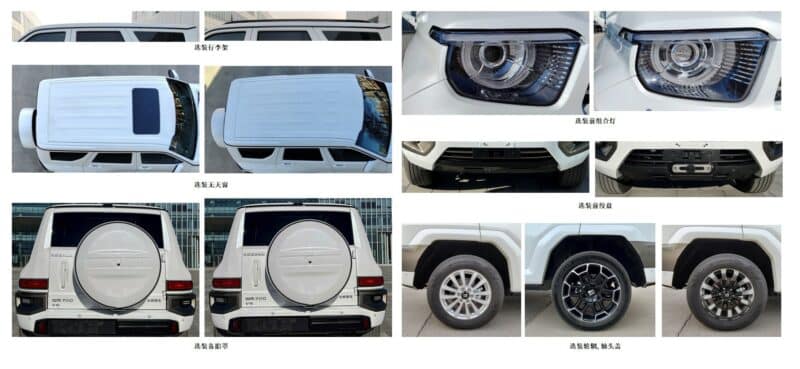 The Tank 700 is a large car: 5090/2061/1952, with a 3000 millimeter wheelbase and a 2700 kilo curb weight. Tires are 20 inch standard or 22 inch optional. Oddly, considering its size, the 700 only seats five persons. No word yet on a seven-seat version.
The new Tank will have its public debut on the Shanghai Auto Show in April and launch on the Chinese car market soon thereafter.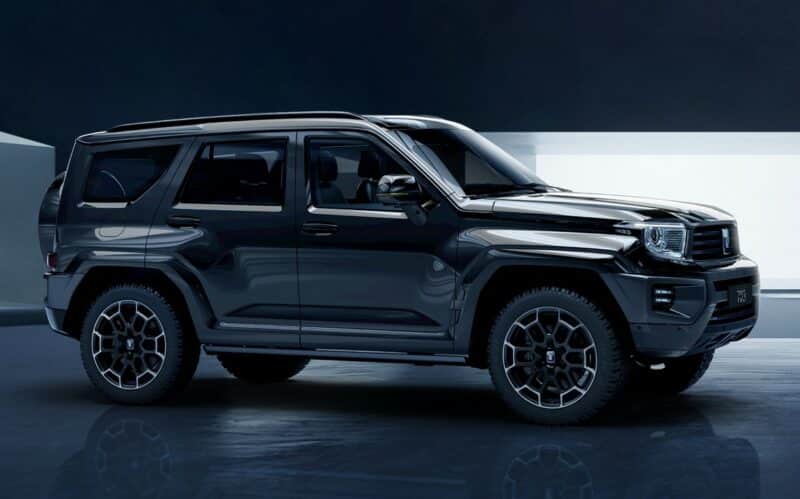 Update! Tank just released a first official image of the 700, showing a black example with a dark gray interior. It looks way better in black than in white, and it sure seems a huge vehicle.
Sources: Tank, MIIT. Spy shot interior via Autohome.