In 2022, China exported 3.111 million vehicles, a year-on-year increase of 54.4%, becoming the world's second-largest car exporter, according to the China Association of Automobile Manufacturers (CAAM). More specifically, in terms of vehicle types, China exported 2.529 million passenger vehicles, a year-on-year increase of 56.7%; 582,000 commercial vehicles, a year-on-year increase of 44.9%; and 679,000 new energy vehicles, a year-on-year increase of 120%.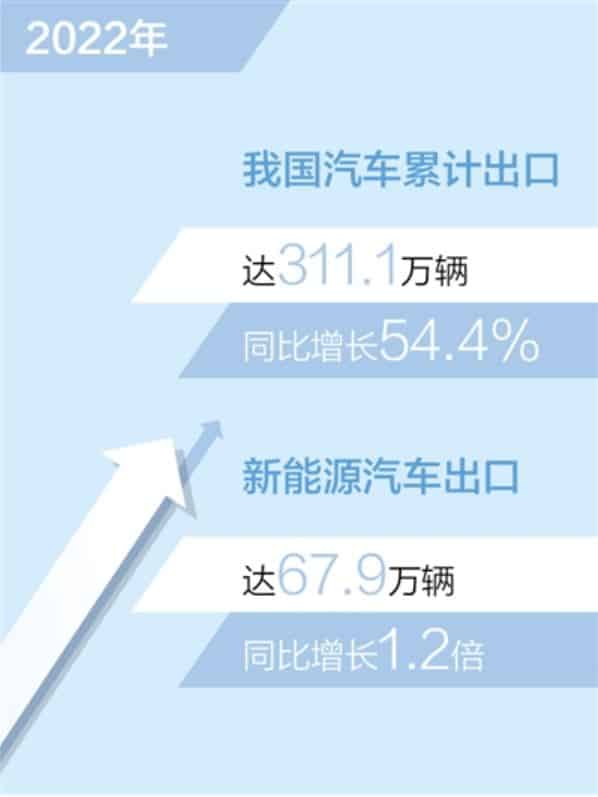 At the same time, the annual production and sales of automobiles in 2022 were 27.021 million and 26.864 million units in China, respectively, according to CAAM. Furthermore, CAAM predicts that the total Chinese vehicle sales will reach 27.6 million units in 2023, an annual increase of 3%; and China's new energy vehicle sales will reach 9 million units in 2023, an annual increase of 35%.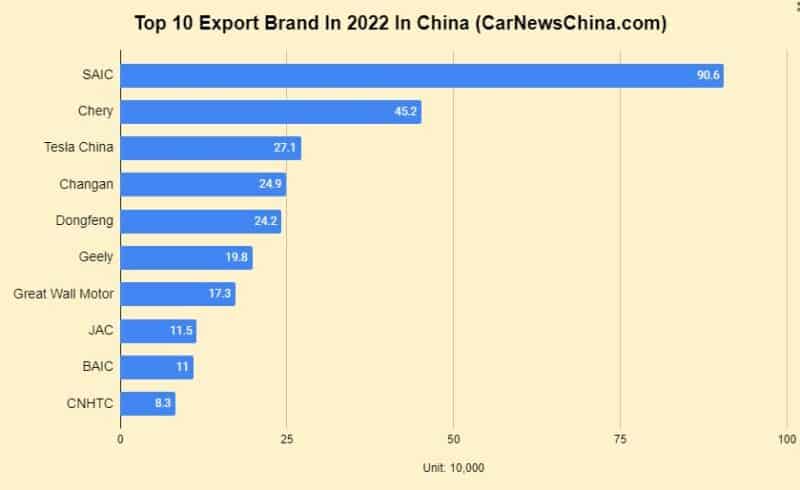 The top ten Chinese manufacturers in terms of vehicle export volume were SAIC, Chery, Tesla China, Changan, Dongfeng, Geely, Great Wall, JAC, BAIC, and CNHTC.
Just before 2021, China's auto export volume has been hovering around 1 million vehicles. In recent years, Chinese vehicles continued to make breakthroughs in the European and American markets. With new energy vehicles becoming more and more popular, Europe and North America are becoming the two major markets for China's auto exports.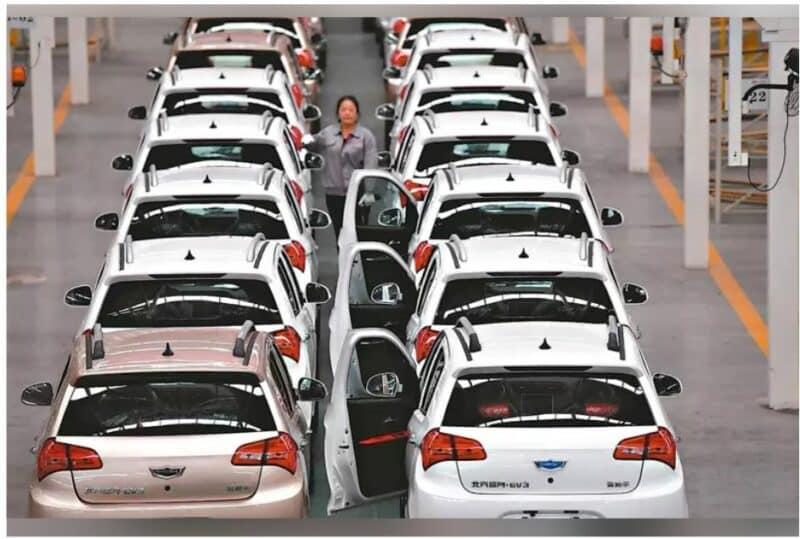 According to the Chinese General Administration of Customs, in the first 11 months of 2022, among the top 10 countries that China exported vehicles to, the UAE and Mexico markets performed the best, with year-on-year increases of 270% and 160%, respectively. The top three markets for new energy vehicle exports are Belgium, the UK, and the Philippines.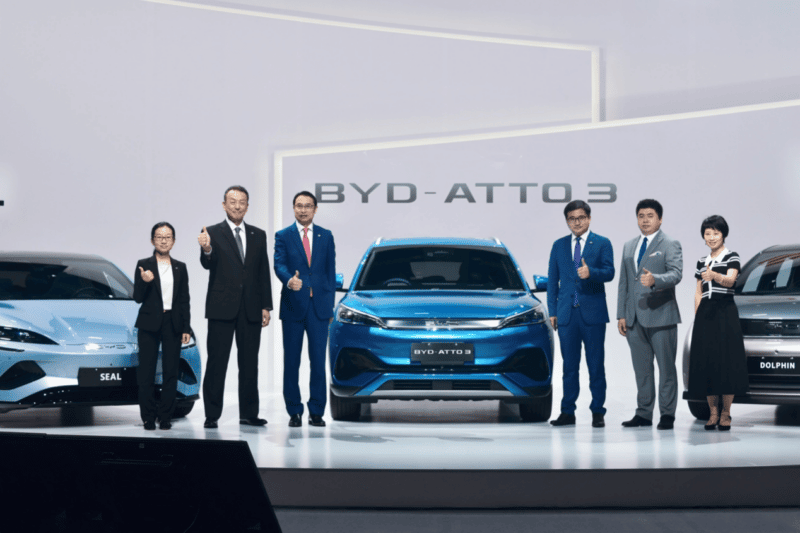 Lastly, Chinese car companies are trying to use new energy vehicles to gain dominance in the Southeast Asian market, which used to be dominated by Japanese cars. According to data from the ASEAN Automotive Federation, the total sales of automobiles in Southeast Asia was 2.79 million units in 2021, a year-on-year increase of 14%. It is estimated that by 2035, the sales of electric vehicles in Southeast Asia will completely exceed that of gasoline-powered vehicles. In the past two years, Chinese car companies including Neta, BYD, Wuling, Changan, Geely, and Great Wall Motor have all successively deployed sales or production of new energy vehicles in Southeast Asia.
Source: XinChePing, CAAM, ZJOL