Spectacular spy shots of the production version of the upcoming BYD Yangwang U8 SUV, seen on the back of a flatbed truck in China. This is the first one we see in a light color, and it does look great in combination with the darkened windows and the black alloy wheels.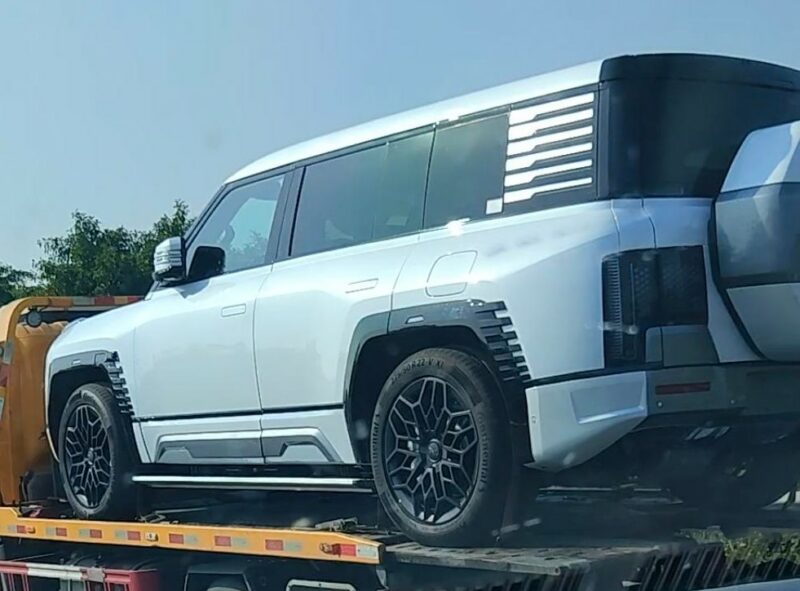 Yangwang (仰望) is a new high-end luxury EV brand under BYD. The Yangwang brand was launched in January with two cars: the Yangwang U8 SUV and the Yangwang U9 supercar. The design is in line with many other recently launched off-road SUVs: boxy and enormous. It has lidar and camera units above the windscreen, large mirrors, black wheel arches, a spare wheel cover on the back, and pop-out door handles. The U8 measures 5300 millimeters in length with a 3050-millimeter wheelbase.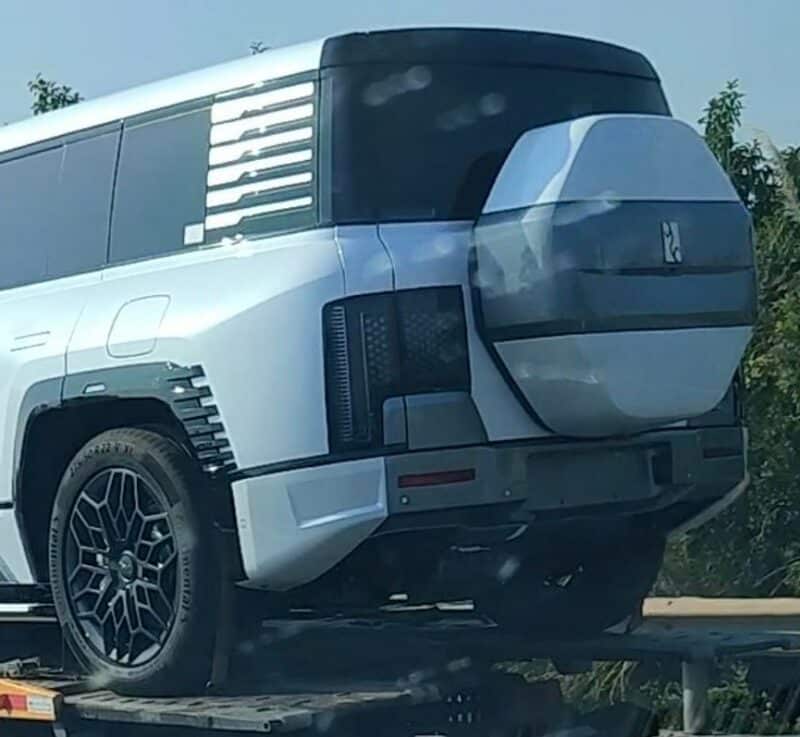 The stripes on the D-pillar and on the back of the rear-wheel arch are a nice design touch. Smoked light visors are a new design trend in China, a lot of Chinese car makers are fitting their new cars with similar light units. The spare wheel cover has the Yangwang logo in the middle.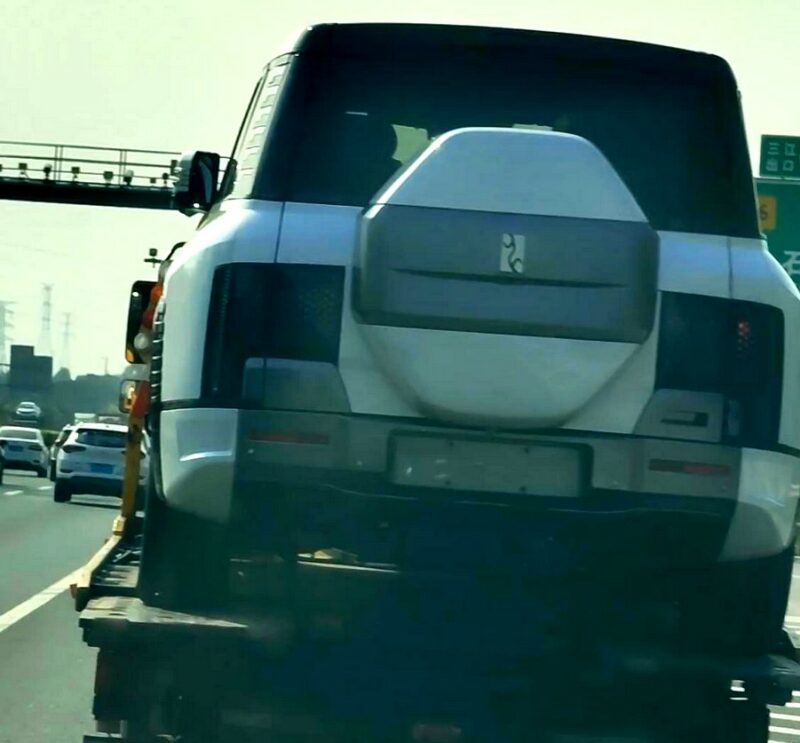 The U8 stands on the new Yisifang platform. It features four electric motors with a total output of 1100 horsepower. The maximum power of a single motor is 275 hp and the maximum torque is 320 Nm. Each motor drives one wheel, allowing the U8 to do a 360-degree 'tank turn'. The U8 is a seriously off-road capable vehicle with a body-on-frame chassis and a "floating water mode" that allows it to traverse through shallow waters. It'll go quickly on the road too, with a 0-100 acceleration in only 3 seconds. All that pretty will cost a lot of money. The base price of the U8 will hover around the 800,000 RMB mark (118,000 USD).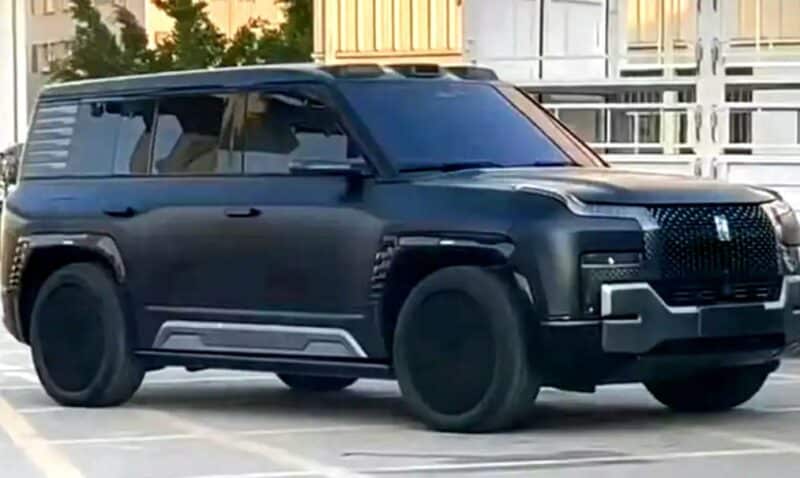 We also have a picture of a matte black car. It seems like a wrap but it could be painted on. The lidar and cameras above the windshield are clearly visible here. This car has camera mirrors. These are forbidden in China at the moment, but the Chinese government has announced a law change that will come into effect on July 1, after this date camera mirrors will be allowed. That is a big change for China and Chinese car makers won't waste much time adding camera mirrors to their cars, either standard or optional.
The Yangwang U8 will have its public debut at the 2023 Shanghai Auto Show next month.