Ford China has announced a preferential policy for all models of Mustang Mach-E currently on sale. The promotion will run until April 30. Customers who purchase these vehicles will receive a discount of 40,000 RMB (5,700 USD). Now the price of this vehicle's lowest and highest versions is 209,900 RMB (30,100 USD) and 329,900 RMB (47,300 USD), respectively.
Corresponding Services
The promotion also offers additional benefits for customers who buy new vehicles, including a 4-year or 100,000km warranty, an 8-year or 160,000km three-electric warranty, and 8-year monthly 5GB network data for the vehicle. The first car owner will also get 15,000 RMB (2,100 USD) of free charging from the cooperative charging station and a 90-day trial of the LITE version of the Ford Driver Assistance Upgrade Kit.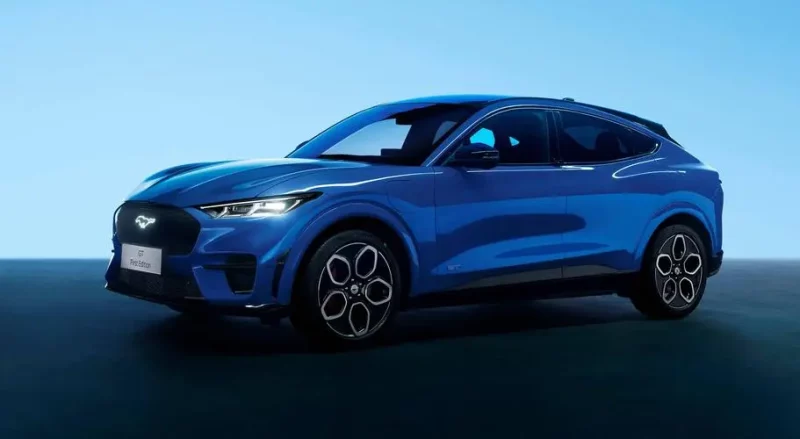 Configuration Information
The base configuration of the Ford Mustang Mach-E comes with a 201 kW rear single motor with a maximum torque of 730 Nm. It has a battery capacity of 61.5 kWh and a CLTC range of 513 km. The vehicle also supports fast charging, with a 27-minute charging time for 30% to 80% of its power. See the table below for the detailed configuration of each version.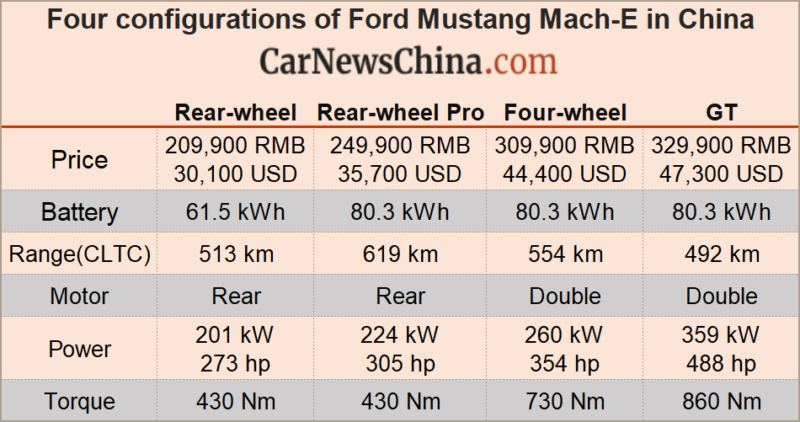 Sales of Mach-E
In 2022, Ford Mustang Mach-E sold 4,860 units in China, which accounted for approximately 0.1% of the pure EV market in China. With the model's price reduction of 28,000 RMB (4,000 USD) in October 2022, sales increased in November and December. Before November, the model's cumulative sales were 2,648.
Editor's Comment
Ford currently has only Mach-E EVs on sale in China. In 2022, Ford sold 181,274 cars in China, down 13% from 2021. One big reason is that for every 100 vehicles sold in the Chinese market, about 30 are EVs; For every 100 vehicles sold by Ford, approximately 3 are EVs. Ford's EV process in China has lagged behind most competitors.
Since January 2023, more than 20 auto companies in the Chinese market have announced price reductions for some products. At present, the scope of the price war is still expanding.