Chinese automaker BYD has released its production and sales report for March 2023. The company's total pure EVs and PHEVs sales for March reached 207,080 units, representing an increase of 7% compared to February 2023. Passenger cars accounted for 206,089 of these sales, with the remaining vehicles being buses and trucks.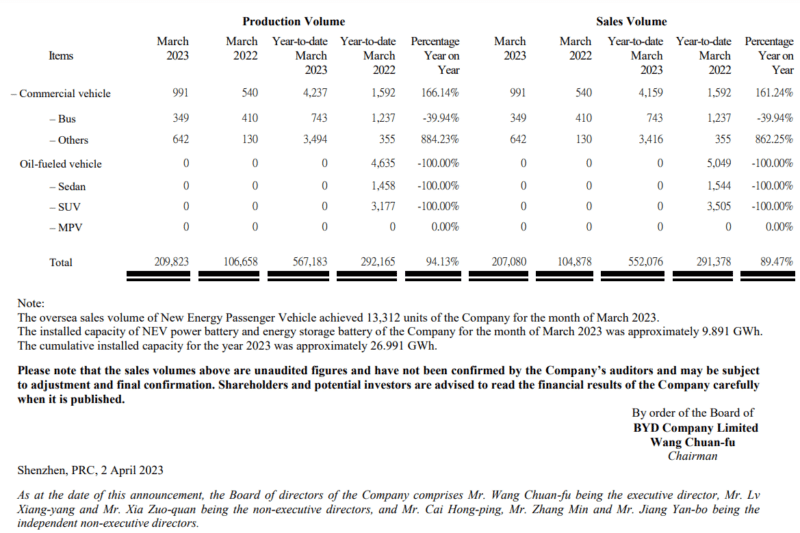 In Q1 2023, BYD sold 552,076 cars, up 90% compared to Q1 2022, and down 19% compared to Q4 2022 (mainly because Q1 is the traditional sales off-season in the Chinese market)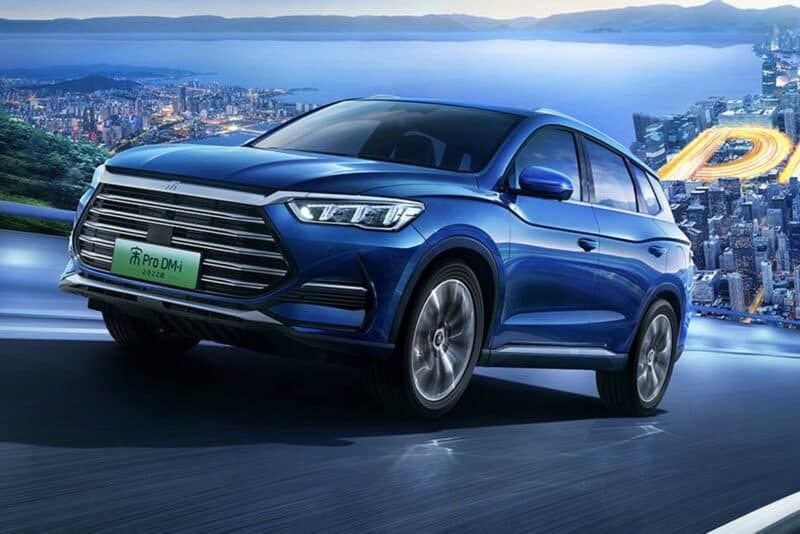 Pure EV sales for BYD in Q1 reached 264,647 units, up 87% year-on-year, representing 48% of the total sales. Meanwhile, PHEV sales for the same period reached 283,270 units, up 90% compared to last year, accounting for 52% of the total sales. Additionally, BYD sold 38,723 EVs overseas in Q1, up 14 times YoY.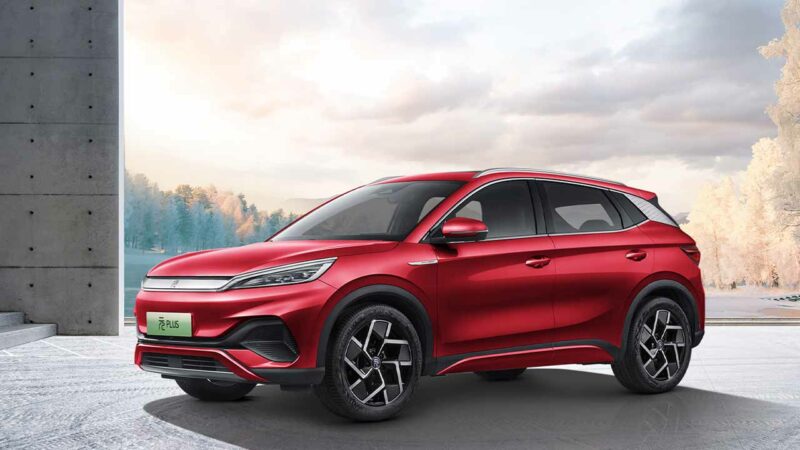 In addition, Denza sold 24,162 vehicles in 2023 Q1, up 146% from the 2022 Q4. Denza is a high-end EV brand jointly owned by BYD and Mercedes Benz, with an average price of about 410,000 RMB (60,000 USD). Only Denza D9 MPV is currently on sale, providing both EV and PHEV versions.
In terms of power battery and energy storage battery, the installed capacity of the battery of BYD for March 2023 was approximately 9.891 GWh, up 84% yearly. The installed capacity for the Q1 2023 was 26.991 GWh, up 83% yearly.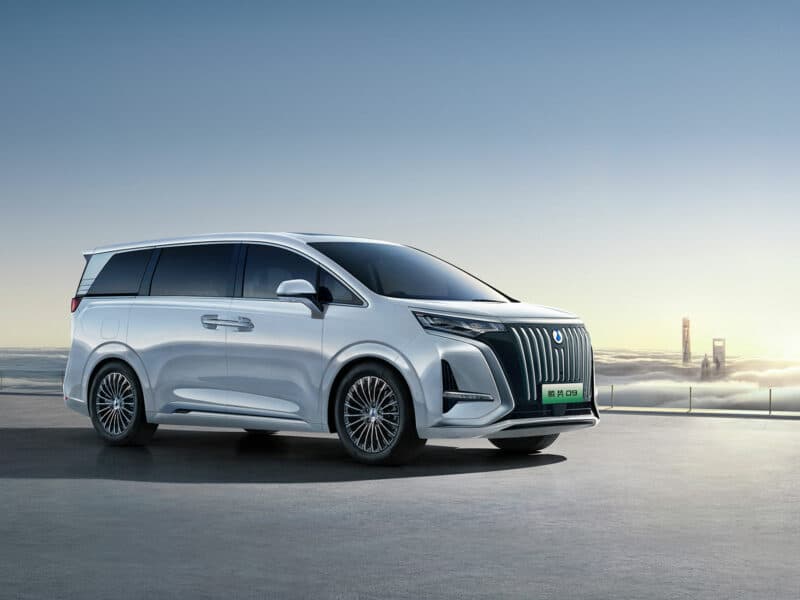 Today, several Chinese EV companies also announced their sales in January:
GAC Aion sold 40,016 EVs, up 97% year on year;
Li Auto sold 20,823 EVs, up 88% year on year;
Nio sold 10,378 EVs, up 4% year on year;
Neta sold 10,087 EVs, up 16% year on year;
Xpeng sold 7,002 EVs, down 54% year on year;
Zeekr sold 6,663 EVs, up 271% year on year;
Leap sold 6,172 EVs, down 38% year on year.
We will update the sales volume of specific models.
Editor's Comment
BYD's sales volume in Q1 2023 increased significantly compared to Q1 2022, but there was a specific decrease compared to Q4 2022. There are two main reasons for the decline.
Q4 is the traditional peak season for car sales in China, while Q1 is the traditional off-season.
In Q1, there was a large-scale price war in the Chinese car market, and consumers were expecting to buy better cars with less money, resulting in a significant decline in order volume.
BYD set a sales target of 3 million to 3.6 million cars in 2023 at the annual report meeting. But this goal is fraught with challenges. According to information disclosed to the media by insiders, for example, the backlog of orders from BYD in Q4 last year exceeded 700,000, while the backlog in March was about 300,000. At the same time, BYD's current production capacity has reached 250,000 – 300,000 vehicles per month. If the order volume falls below this level, it will cause a waste of production capacity.
Last Month: BYD sold 193,655 vehicles in Feb, up 90% year on year
Source: BYD