Landwind never was a big brand, even in China, but it was one of the better-known Chinese brands outside its country of origin. That reputation wasn't built on excellent automotive products but on two examples of what was thought of as typical for the Chinese car industry: a dramatic crash test result and a blatantly copied design. Landwind's misfortune would limit the prospects of Chinese manufacturers in at least the European market for a very long time.
Into the country side
Sun Min was still at the helm, in fact, it was his idea. Around the year 2000, many companies turned their attention to the passenger car market. It was about to go into overdrive. Sun realized that and he thought the market for off-roaders, 4WDs, and adventure vehicles had the most potential. He probably wasn't wrong, just a little premature. The market for regular sedans would soon get very crowded, but SUVs weren't all the rage yet. And outside the fast-developing, urbanized coastal area of the country, in the countryside, the road network did not yet consist of smooth highways to everywhere.
And, of course, it was also a matter of opportunity. Long-time partner Isuzu had made a few passenger cars, but their self-developed models were discontinued years ago. The only Isuzu sedan on sale in 2000 was a rebadged Honda. Isuzu had very little to offer in the regular car space but did make its fair share of SUVs. So, it's not a real surprise that when Jiangling started with passenger cars, they went for familiar territory.
Jiangling Lufeng Automobile (Lufeng means Landwind) was established. The new company was a direct subsidiary of Jiangling Group. As a first, Landwind set up its own R&D facilities and went to work. Not just on car design, but also on building infrastructure. A new factory for cars, tractors, engines, and gearboxes began construction in 2001. It took a few years to build, so the first Landwind vehicles were assembled in the Jiangxi Isuzu factory.
Not just another Isuzu
When the Landwind was first seen in 2002, it looked suspiciously like the Isuzu Mu/Amigo/Rodeo. A car that debuted in Japan in 1989, and had been sold internationally by Chevrolet, Holden, Opel, and Honda as well. But it wasn't a licensing deal. Yes, the body was pretty much all-Isuzu, except for the radiator grille. But underneath the body, there was something interesting going on.
Early self-branded Chinese cars were often a newly designed body on some discarded, old platform from one of the international car manufacturers. The Landwind was the opposite. The body was a well-known design, but the chassis and drivetrain were newly developed by JMC Landwind. The ladder frame was a new design and so was the double wishbone front suspension with torsion springs. The leaf-sprung live axle at the rear was standard for the segment, but Landwind added its own four-wheel drive system with three locking differentials. Engines were well-known 4-cylinder petrol units from Mitsubishi or the Isuzu diesel.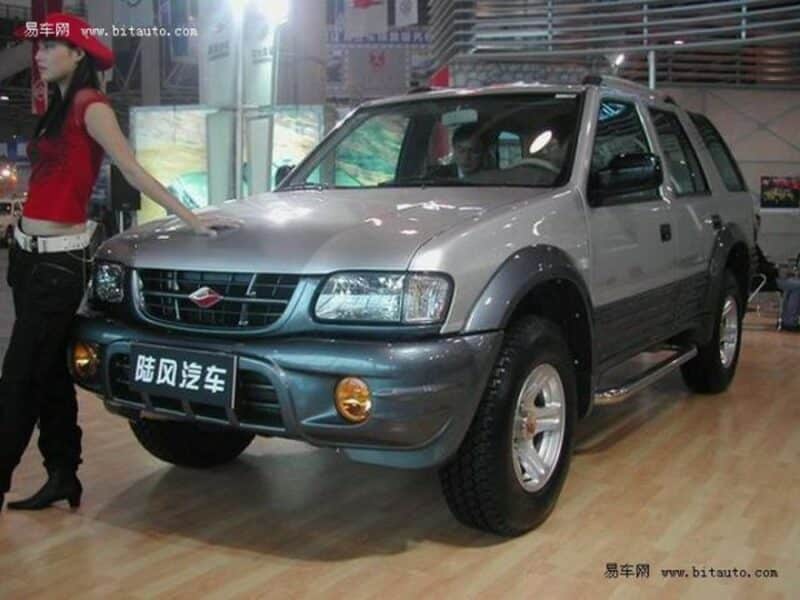 For a very short time, the car was known as JMC Landwind, but almost directly after its launch, Landwind was promoted to the brand name. The model designation became X9. The X9 was the three-door, short-wheelbase version. The larger X6, a long wheelbase version with five doors appeared with the same technical basis a year later. On the esthetics side, the X6 sported a front end that resembled JMC's Baodian pickup.
Landwind kept the X9 and X6 alive until 2015, although the 3-door X9 was only made for export after 2011. To keep the model fresh, it introduced regular model updates. In 2004 the front end of both models was synchronized. A year later, there was a facelift with an entirely new front. It had several round headlights in a rectangular housing, defining the look of the car for a long time. In 2008 the car got a new interior and in 2009 a new Isuzu diesel engine. The final facelift took place in 2011. Another new front end and pronounced plastic cladding on the sides made a more contemporary look. This is also the time the X9 got canceled for the Chinese market. In 2015 the X9 was dropped as well.
The Dutch connection
The Landwind models never were big sellers. A couple of thousand cars per year at the most. But Landwind had set up a rally team and took part in cross-country rallies across Asia with a heavily modified X9. This is probably how Peter Bijvelds got to know the car. Bijvelds was a Dutch professional rally car driver, who scored many victories at the national level and occasionally participated at the WRC level. He was also an entrepreneur, a garage owner, and he closed a deal with Landwind in 2005 for the European distribution of the X6 5-door model.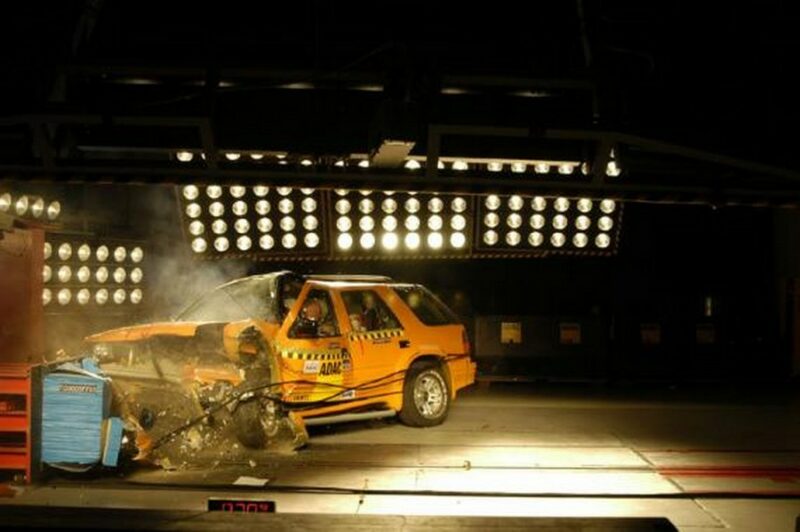 The Landwind had one major advantage in the European market: its entry price of around €17.000. Similar 4WD models from Kia and Hyundai, then still regarded as budget brands, were almost double the price. Off-roaders by established brands like Jeep, Land Rover, or Mitsubishi were even more expensive. European car magazines weren't kind to the X6, they reported a wobbly ride, bad fit and finish, crude and thirsty engines and vague steering. The only thing they all liked: it performed very well off-road.
There might have been a niche market, or two even. People who wanted a big car for little money. The X6 was in the same price range as the VW Golf for example. Or people who needed off-road capability, like forestry services and the like. But the German touring organization ADAC prevented that from happening. They performed a crash test in 2005 and declared it the worst car ever tested. They went as far as claiming the driver wouldn't survive a head-on collision over 64 km/h. And that was enough to kill Landwind in Europe.
Bijvelds sold about sixty cars before the crash test, but once it got published, orders were canceled and new sales didn't happen. Bijvelds went to the German car registry agency TUV and had the car tested, including for safety. TUV concluded the Landwind complied with all the European regulations. It didn't change anything and Bijvelds gave up, for a while.
In 2011, he tried again. This time he imported the Landwind Fengshang, called CV9 in Europe. We'll talk about this mid-size MPV in a while. This time around, the car got 2 out of 4 NCAP stars and business was a little better, but not much. Bijvelds found around 250 customers between 2011 and 2013. And then he had enough for good. Bijvelds founded Ebusco in 2012, a company developing and making electric buses and charging equipment. Ebusco has slowly grown over time, is now a listed company, and has a factory in China.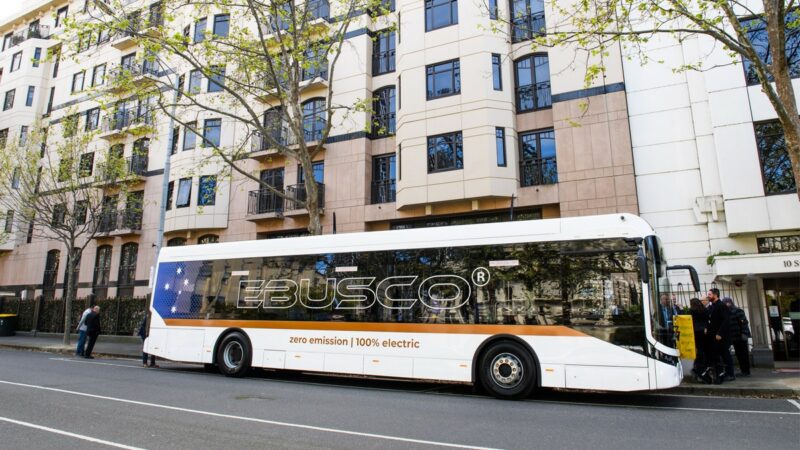 A different direction
Sun Min wanted Landwind to be Jiangling's way to independent design and R&D and less reliance on Isuzu and Ford. But as we saw last week, he retired just as the Landwind X9 made it to the market. His successors had a different idea about the future of Landwind. They wanted to turn the not-so-well selling off-road maker into a successful passenger car maker, and quickly. The thoughts of independence made way for a more practical approach.
In May 2005, Jiangling established Jiangling Motor Holdings, a 50/50 joint venture with Changan Automobile, another state-owned car manufacturer. Changan contributed to the joint venture in cash, and Jiangling entered JMC. That created the unique situation that the all-Chinese joint venture Jiangling Holdings was the majority owner of the Sino-foreign Jiangling-Ford joint venture, which also had a stock listing. Ford was okay with it, as Changan was (and still is) their number one manufacturer partner in China.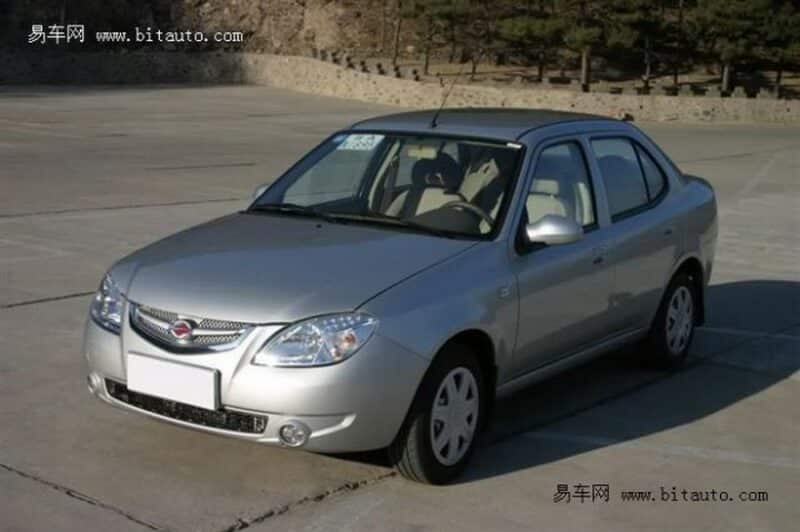 Next, Jiangling Holdings acquired Landwind Motors. Ford didn't want any involvement in that, so there was little cooperation between Landwind and JMC in the beginning. But Landwind still got to make a Ford model. A well-disguised one. The Americans made the Fiesta mk-4 model with Changan and it was quite a popular car with the Chinese. Changan developed its iteration of the Fiesta as the CV7 project. The final result, technically based on the Fiesta with a body design from Changan's European studio, was sold in China as Landwind Fenghua (Forward) and exported to Asian markets as Changan CV7. Both were built by Landwind. The car launched on the Chinese market in late 2007, failed to impress, and was dropped in 2011.
Changan and Landwind did another joined project, codenamed CV11 or CV9 respectively. This mid-size MPV was made by both brands. Changan called it the Jiexun and Landwind the Fengshang (Fashion). This was also the car exported to Europe as Landwind CV9 between 20111 and 2013. It's another short-lived car. The Jiexun sold between 2007 and 2011, the Fengshang held out until 2015, but mostly for export in the later years.
Since the shared development with Changan didn't produce the desired results, Landwind returned to its roots with a sturdy off-roader in 2009. The Landwind X8 took JMC's N350 platform and Mitsubishi petrol engines or an Italian VM turbodiesel. In essence, it's a more affordable version of JMC Yusheng. With this X8, Landwind sales finally found an upwards trajectory. Never exceeding 10.000 cars per year before, numbers went up to 15.000 in 2011, 20.000 in 2013, and 35.000 in 2014. By then the X8 had gotten more engine choices and an automatic gearbox as an option. Landwind did a big facelift, adding new turbocharged petrol engines and an 8-speed automatic.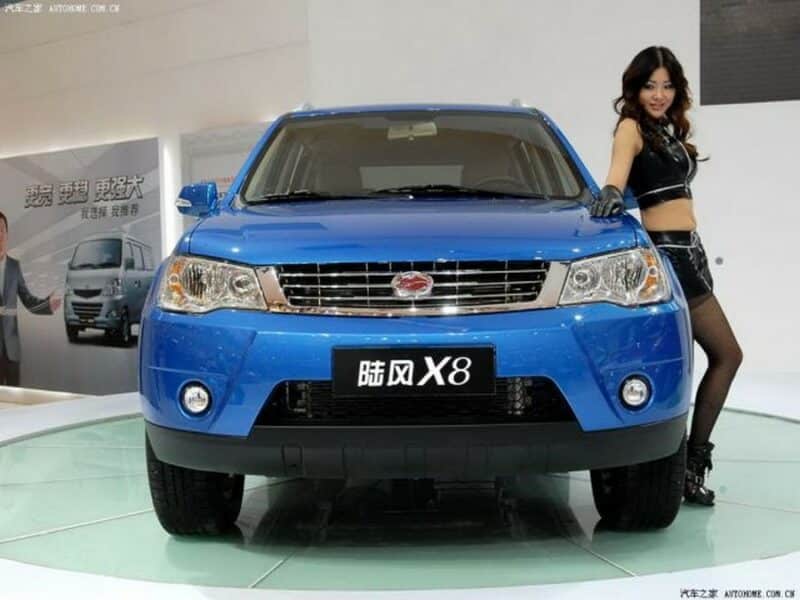 To the top and down again
With the brand finally catching some wind, Landwind set sail for the lucrative crossover SUV segment. Apart from the cars shared with Changan, all Landwinds had been body-on-frame cars, like most Jiangling cars. But now Landwind developed its first unit body platform for a series of crossover models.
First of those was the Landwind X5, a compact SUV of similar size as the Haval H6. The car appeared in 2013 with 2.0-liter engines and 4WD as an option. Also the 8-speed automatic, a Chinese development by a company called Shengrui, debuted on this model. A facelift in 2016 promoted the car to X5 Plus, while a 1.5-liter engine joined the line-up. Like the X8, the X5 Plus stayed in production until Landwind's demise in 2020.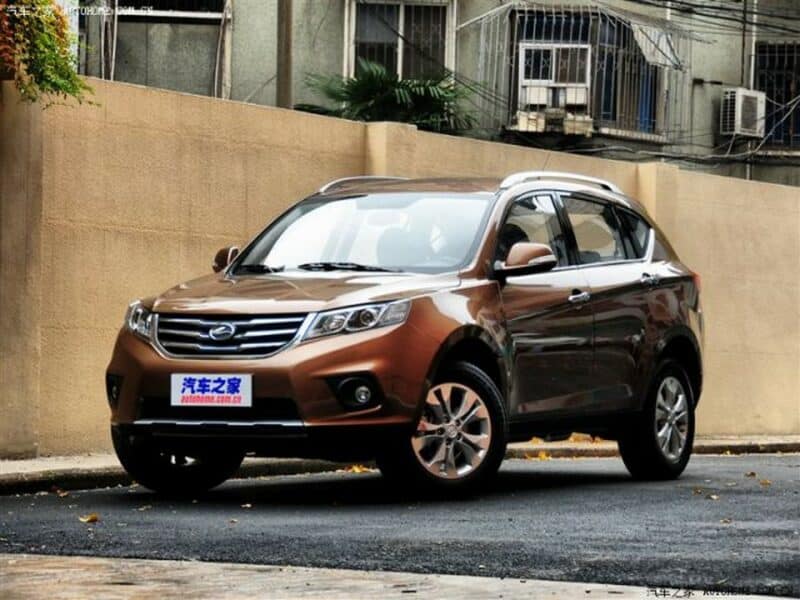 The real head-turner was the second SUV model. The 2015 Landwind X7 made headlines around the world, but unfortunately for the wrong reasons. The X7 was a copy of the Land Rover Evoque. The Land Rover was quite a popular design and the Landwind wasn't the only copy, just the most accurate one. It was hardly distinguishable from the real thing. The people at Land Rover didn't take the copying as a compliment and started legal proceedings in China. Landwind produced a small update of the X7 in 2017 to create a little bit more distinction between the cars. It didn't help. When the case was finally brought before a judge, he ruled that Landwind should stop production of the car immediately and pay Land Rover a small amount in damages.
The X7 might have been controversial, but it did sell. Together with the X5 and X8, it propelled Landwind sales to an all-time high of 80.000 cars in 2016. It had taken over ten years to reach that volume, but the road back to zero would take only a third of that time. Before we go into that, let's quickly glance at the third crossover, called X2 and launched in 2017. The X2 was Landwind's smallest offering and reverted to a simple torsion beam rear suspension, whereas the others had a multilink setup. Although operating in a lower price range, the X2 did nothing to stop Landwind's fast decline.
Landwind would launch two more cars, which are both pretty rare because annual sales dropped 50% year-on-year for three years after 2016. That means in 2019, Landwind only produced just over 12.000 cars. The Xiaoyao, a sportier and lower (almost hatchback) variation of the X2, didn't turn the tide. Landwind's last design was the 2019 Rongyao, the replacement for the outlawed X7. Contrary to its predecessor it had quite unique styling, but came too late to save the brand.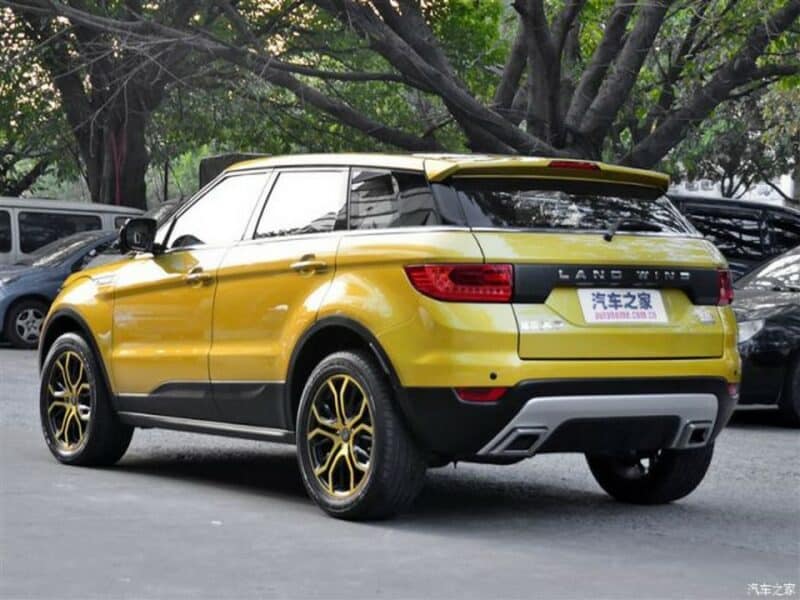 Aiways seals the fate
In early 2019, rumors surfaced that Landwind would be the contract manufacturer for NEV-startup Aiways. Soon after it became clear that the deal went further than that. Jiangling began to split up Jiangling Holdings (the direct parent company of Landwind). It erected a new company called Jiangling Investment, which took control of Jiangling Motors (JMC, the joint venture with Ford) and most of its liabilities. Jiangling Investment is a 50/50 joint venture between Jiangling and Changan.
At the same time, another new company confusingly called Jiangling Holdings was founded. The new Jiangling Holdings took over Landwind Motors and some other assets. Jiangling and Changan each held 25% equity in this company and sold 50% to Aiways. The startup paid a whopping RMB 1.8 billion for the deal that got them a production permit, far more than similar takeovers by other startups.
At the announcement of the agreement, Aiways and Jiangling talked about a "dual brand strategy", but that was not going to happen. By early 2020 the production of Landwind cars has completely stopped. Aiways just wanted the permit, it had its own factories already. Aiways transferred the permit to itself and then sold its Jiangling Holdings shares. I haven't reiterated the Aiways story, because you can read it here.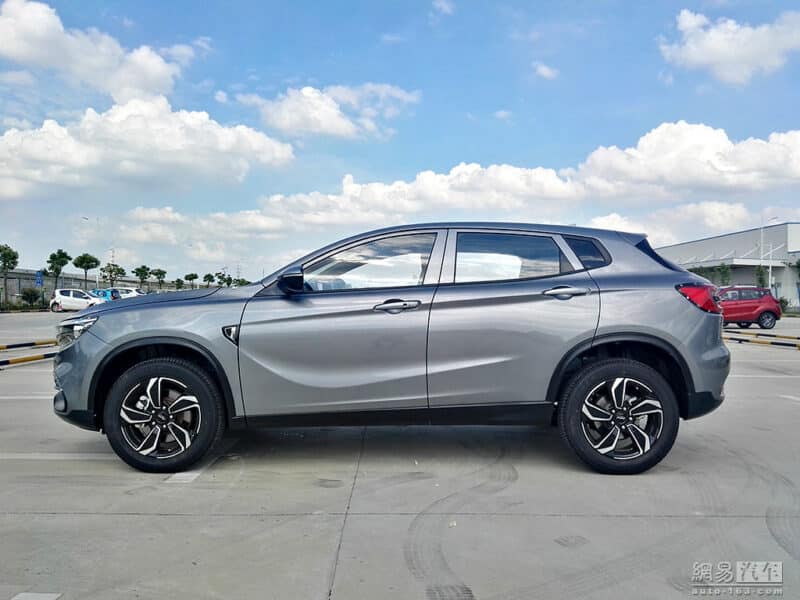 The buyer of the Aiways shareholding is Jiangxi Guokong Automobile Investment Company. It sounds important, but it's just a joint investment fund from Nanchang City and Jiangxi Province. Shortly after, Jiangling Holdings faces a bankruptcy application from one of its apparently unpaid suppliers, but this request is denied by the courts. Guokong pours in some money to refurbish the Landwind factory and bring it up to date. Production will start again, but the Landwind brand is history. The factory is now part of the Changan supply chain and produces the revised Rayton CC model.
Cheap EVs
With Aiways we've smoothly moved into the world of electric cars, that so far have been missing from this story. Still, Jiangling was interested in NEVs for quite some time, even predating most of the well-known startups. The Group set up a NEV company in 2014 and formally incorporated it as a standalone business called Jiangxi Jiangling Group New Energy Automobile in January 2015. Funding came partly from the state-owned China Agricultural Development Construction Fund, which owned 49% of the new company. The products were under the Jiangling New Energy brand, in Western sources often abbreviated to JMEV.
In the beginning, JMEV was not really a vehicle manufacturer, but a vehicle modifier. The first JMEV cars were all based on existing designs from other manufacturers. Two of them even on LSEVs (low-speed electric vehicles). The JMEV E100 was a small hatchback, combining a Dongfang Ruida LSEV body with a Jiangling-designed powertrain. The later JMEV E160 followed the same recipe, taking the body of a Levdeo V60 LSEV. In between, JMEV also converted a real car, the Changan Benben Mini, and called it E200. It also offered a slightly redesigned version as E200S.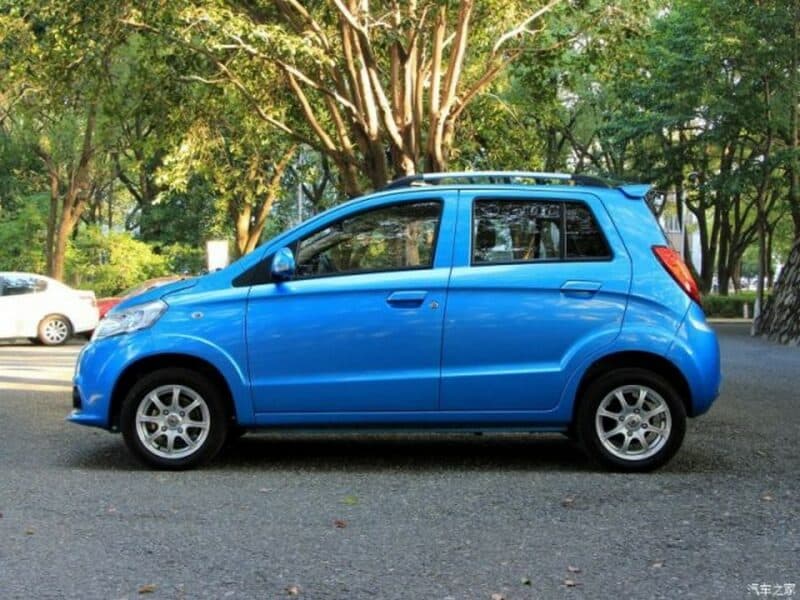 In 2018, two more models followed. The E300 was JMEV's first self-developed EV, a sub-compact hatchback. Slightly larger was the E400, a converted Landwind X2. By then, JMEV was quite successful in the budget EV segment. It had sold 100.000 cars in a little over 3 years. But others started to fill the market space with similar products. Startups like Leapmotor and Sitech succeeded in keeping a much more progressive brand image. JMEV tried to get in line by following the same route. They introduced the Yizhi (EVEasy) sub-brand to appear more contemporary. The E300 and E400 were rebadged as Yizhi EV3 and Yizhi EX5 respectively.
This drew the attention of Renault, itself quite active in the compact EV segment. And since the Yizhi rebranding didn't really catch on, Jiangling decided to turn JMEV into a joint venture. In July 2019, the French acquired 50% of JMEV, Jiangling kept 37% and so the shareholding of the Agricultural Development Fund dwindled to 13%. Renault said it had big plans with JMEV, but for the time being, it was just business as usual.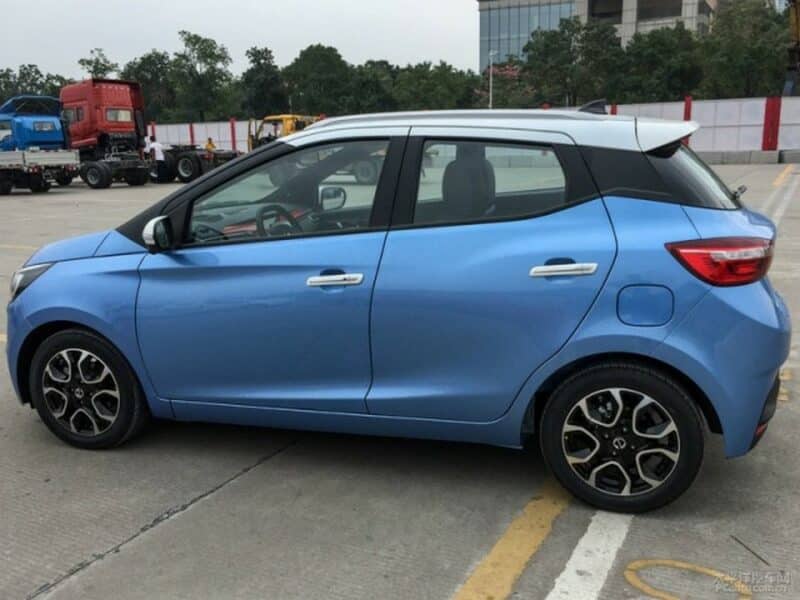 JMEV's first car under the new ownership structure was quite a departure from its usual line-up. The JMEV Yi from 2021 closely followed the Tesla Model 3, both in dimensions and looks. In reality, it competes with the likes of BYD Qin or GAC Aion S, which are just below the Tesla in the automotive food chain. The Yi (notice that the Yizhi sub-brand has been dropped again) is an interesting car because Renault will take it to Europe. It won't be sold as Renault but as Mobilize Limo. Nor will it be available to the general public. Mobilize has to become Renault's mobility platform and the Limo will only be available for business users, like rental fleets, taxi drivers, or car-sharing programs.
In 2023, JMEV also added its latest model. It's called JMEV Xiaoqilin and it's basically a shrunk Yizhi EV3. In price and size, it's positioned just above a Wuling Mini EV, but just below a Wuling Bingo. The Xiaolqilin is not a new design. The first pictures already appeared in 2019, when it was still called E180. Later a refreshed version called Yizhi EV2 was spotted. Maybe it was sold for car-sharing in its EV2 guise, but I can't be sure.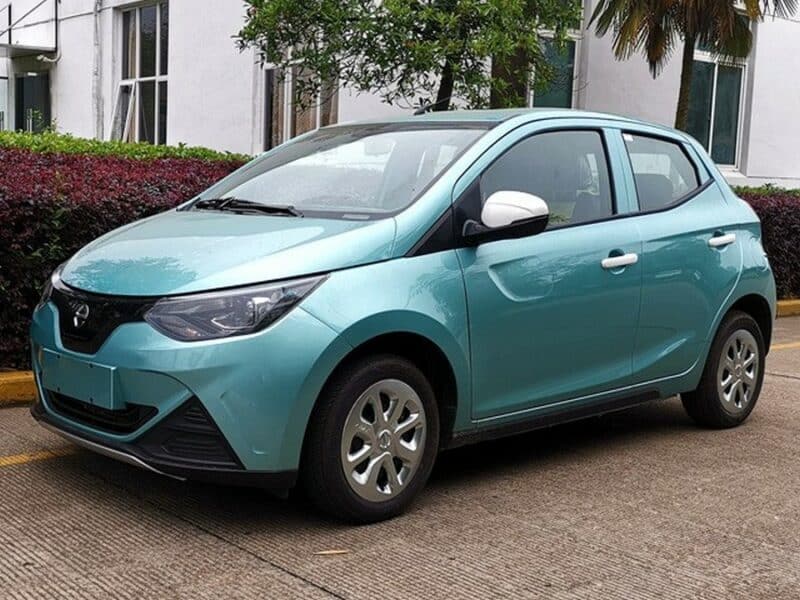 Jiangling re-cap
With JMEV we have reached the end of the Jiangling story. To reiterate, Jiangling comes from humble beginnings, making low-quality trucks. Then a visionary manager turns the company around and forges a strong presence in the light commercial vehicle segment. An attempt at breaking through in the passenger car market is less successful and the Landwind brand has disappeared. As a result, Jiangling remains heavily dependent on its partners' products. It has three important car-producing entities:
-Jiangxi Isuzu Motors: joint venture with Japanese carmaker Isuzu, which produces Isuzu-branded pickups, SUVs, and light trucks.
-Jiangling Motors: A listed joint venture with Ford, itself jointly owned by Jiangling and Changan. Jiangling Motors makes Ford Transit vans, Ford SUVs and JMC pickups, SUVs, and light trucks.
-Jiangling Group New Energy Automobile: a joint venture with Renault for electric vehicles. Makes a range of JMEV-branded city cars and one larger sedan.
Since the big turnaround in the 1980s, Jiangling has mostly been profitable. Their commercial vehicles are praised for quality and they have strong ties to both Ford and Isuzu. The future however may be a little more uncertain. Limited R&D capability, only a small presence in the passenger car market, and very basic offerings in the electric car segment are not a great starting point. Perhaps it's time to find the next visionary leader.