This week we present a double feature of two New Energy startups, Aiways and Byton. The reason? They have a shared origin story. However, after their foundation they went off in completely different directions. So let's dive into the money-burning world of two very young manufacturers.
It all starts in a garage
There are wonderful examples of great things that started in a garage. Jobs and Wozniak working on the first Apple computers or the band members of Metallica practicing their hard rock riffs. In this case I'm obviously talking about a slightly different garage.
Feng Changge was assistant judge in the legal system of Henan province for a decade, before he quit that job in 2002 and decided to become entrepreneur and investor. His first activities are in real estate, including a golf course, but in 2005 he turns his attention to the automotive sector. He sets up a BMW dealership in Zhengzhou City. It is quickly followed by a Lexus dealership and he then starts building a chain of stores for luxury and ultra-luxury cars. Maserati, Bentley and Lincoln are among the brands he sells. Initially his activities concentrate on Henan province, but following growing success there, he sets up dealerships in several tier one cities around the country.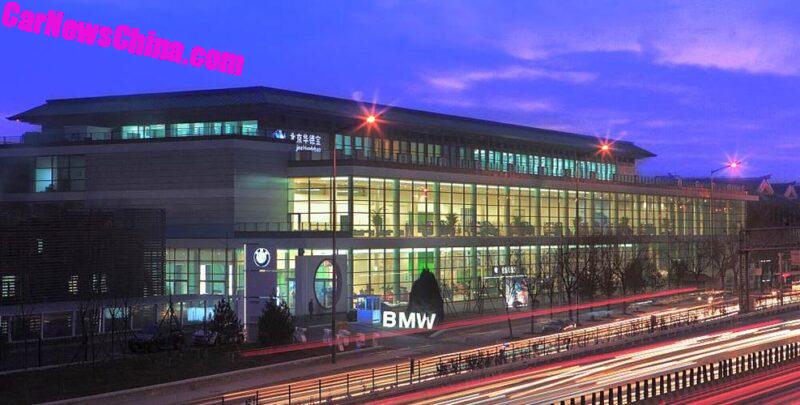 China Harmony dealership
Feng's business does very well in the growing luxury market and in the early 2010s the company is restructured with separate real estate and automotive branches. The company name is China Harmony Industry Group, and the automotive branch China Harmony Auto is listed on the Hong Kong Exchange in 2013. That provides Feng with a healthy sum of cash.
At the time the Chinese government had just started to put its money on New Energy Vehicles and provided serious subsidies for the development and sales of these cars. Feng spots an opportunity and pours the money into China Harmony New Energy Auto, a fund for investments in China's growing NEV sector. Contrary to many of his fellow countrymen, Feng does not have the ambition to become a car manufacturer himself, he just wants to be an investor. China Harmony NE takes its first steps as automotive investor when it acquires a majority stake in Green Field Motor in May 2015, but more on that later.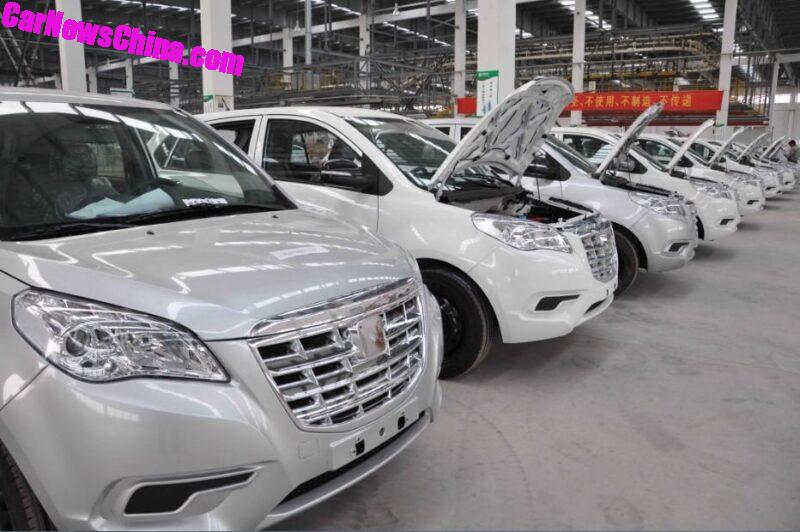 Green Field car (unbranded)
Just following the acquisition, in June of the same year, China Harmony NE itself forms an even more important investment fund, jointly created with two major players in the technology sector. The partners in this fund are Hon Hai Precision Engineering, a Taiwanese electronics company with many factories in China. We know this company as Foxconn, manufacturer of the iPhone. The other partner is Shenzhen Tencent Holding, a game developer, competitor of Alibaba and developer of the WeChat app.
The joint fund of these three companies is Harmony Futeng, or more correctly, the full name of the fund is (hold on tight): Henan Harmony Futeng Internet & Intelligent Electric Vehicle New Energy Partnership. I explicitly mention the full name because it clearly describes the ambition of the three partners: to invest in electric vehicles, which are equipped with all kinds of internet-based mobility solutions. Shareholding ratio is Harmony 40%, Foxconn 30% and Tencent 30%.
The short history of Green Field Motors
Zhejiang Green Field Motors Co Ltd is a large production facility set up with money of the local government of Hangzhou Bay in June 2010. This is also the hometown of Geely. The company boasts about four complete production lines, including stamping, welding and painting. It is primarily a supplier for the industry, producing various parts, but they step up to being a car manufacturer in 2012. That year they start producing a sub-compact crossover type vehicle without logo's. The idea is to sell the car as complete knock down kit to car manufacturers abroad. There was talk of a significant project in India, but I can't find out if it actually got off the ground.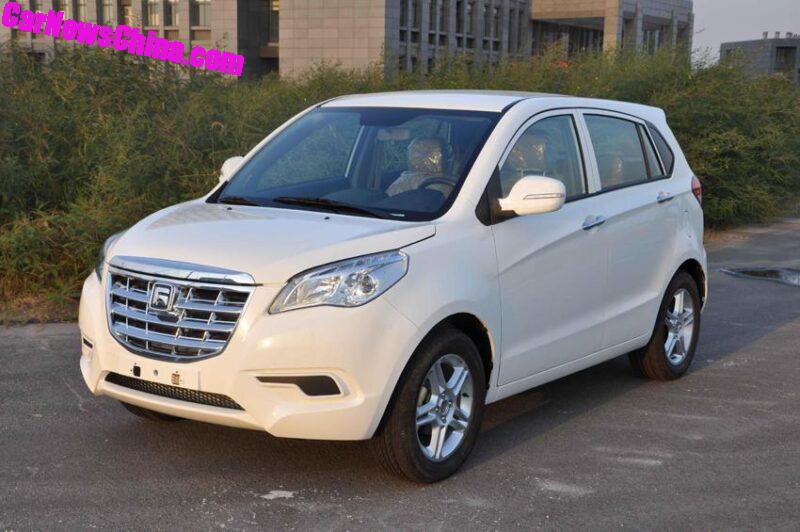 Green Field BO90 (with company logo)
In 2014 Green Field also shows the same car with its own logo and they call it BO90. That probably attracts the attention of China Harmony and they see an opportunity to turn the company into an EV producer. What China Harmony quickly finds out during the acquisition process in 2015, is that Green Field is not licensed for the Chinese market and that the BO90, or any future EV, may not be sold at all. Still, China Harmony persists in the takeover, on the promise by the Hangzhou Bay government that they will ensure such a production permit.
China Harmony's RMB 300 million capital injection into Green Field is dependent on the permit, but it is never issued. That seals the faith of the company, as we'll see in the next chapter.
Aichi Automobile (Aiways)
On New Year's Eve 2015 Harmony Futeng founds a company named Zhejiang Aichi Internet Intelligent Electric Vehicle. It keeps 55% of the shares for itself, 28% is awarded to China Harmony for injecting Green Field into the company and 17% is reserved for (future) management. The addition of Green Field into this company is of course to secure future production capacity, but the plan quickly falls apart. The production permit is not forthcoming, China Harmony denies to pay the promised amount and the company is in trouble. China Harmony compensates the initial shareholders of Green Field, but leaves the debts with the creditors. Green Field is not heard from again.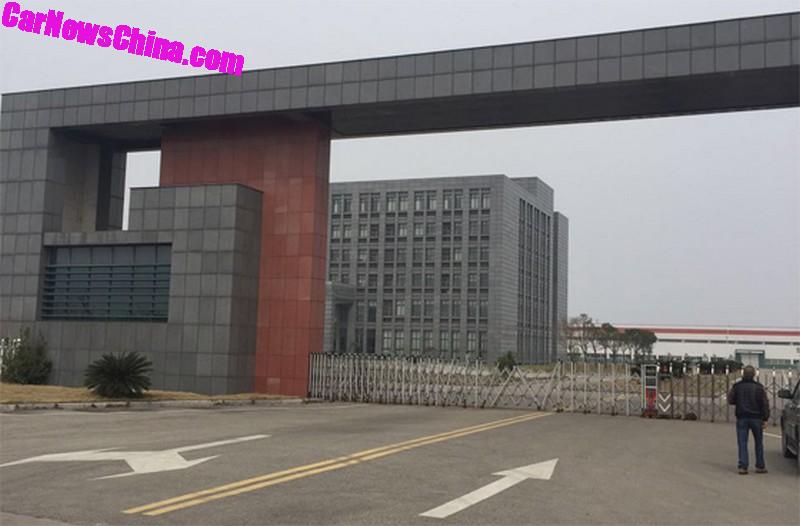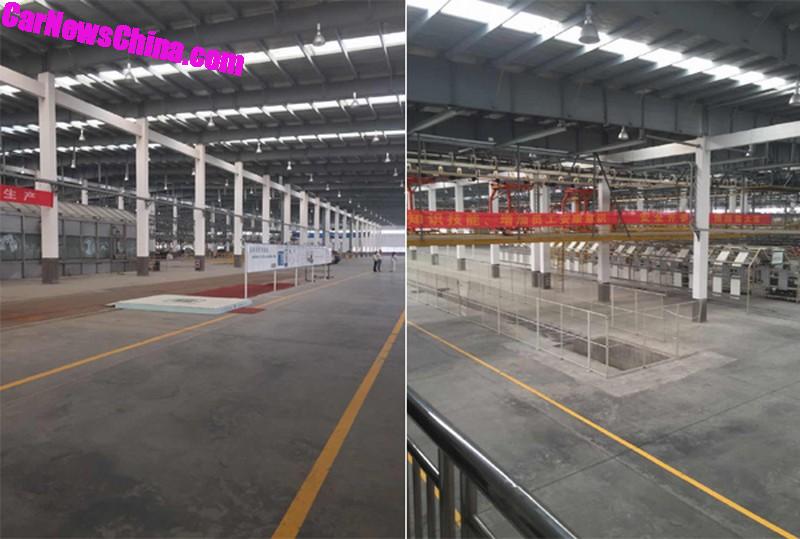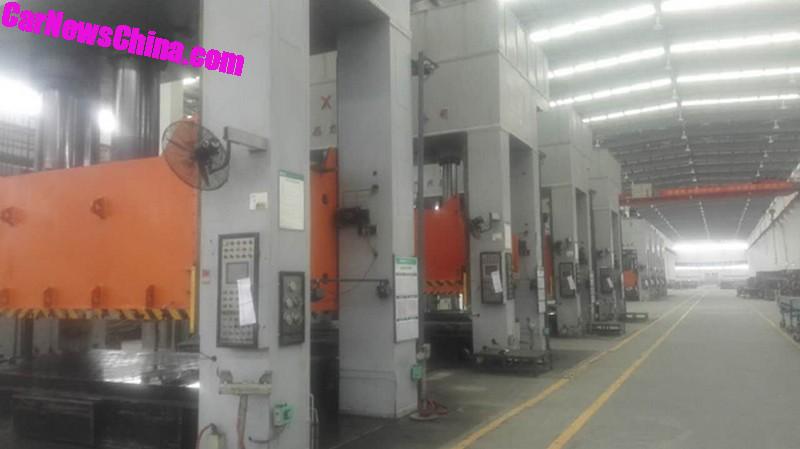 Green Field's massive, but unused factory in early 2016
Harmony Futeng puts two automotive heavy weights at the helm of Zhejiang Aichi. Co-founder and CEO is Fu Qiang, a man who crafted his career through the sales and marketing departments of FAW-Volkswagen and Mercedes China and ended up as the CEO of Volvo Cars. Co-founder and CFO is Gu Feng, up till then the long-time CFO of SAIC Motor and director at several of its subsidiaries.
First order of business for these two men is creating production capacity after the Green Field disaster. They establish a new company called Jiangxi Yiwei Automobile Manufacturing, an 51/49 joint venture with the local authorities of Shangrao City in Jiangxi province, with the sole purpose of building a state of the art smart factory. With that project underway, they can focus on the further development of the company.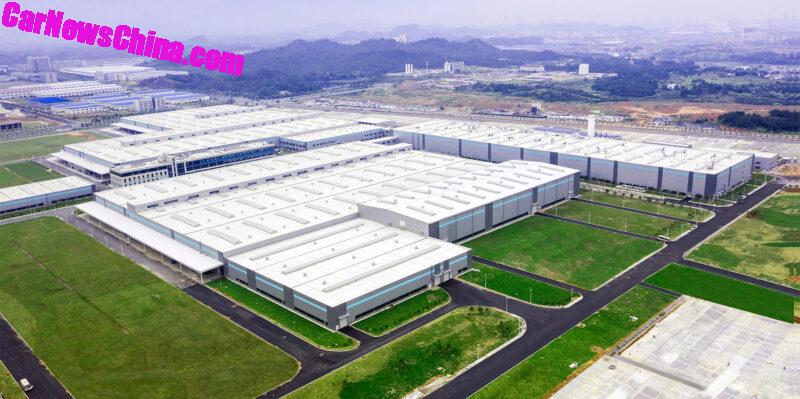 Aiways factory in Shangrao
It's a recurring subject with startup companies, especially in the extremely capital intensive car industry, but getting your hands on some money for R&D and growth of the company is essential. Like all its fellow startups Aichi goes through several financing rounds. In February of 2017 the company gets its current structure, when Harmony Futeng pulls out altogether. Assets of Zhejiang Aichi are transferred to a new company called Aichi Automobile and shareholders now include the two co-founders and a large number of private investment funds. In the last year or so there's much speculation about an imminent IPO. Aichi Automobile seems to be preparing listings both at the Shanghai STAR Exchange and at some American stock market.
Aichi presents its first car at the Beijing Auto Show in April 2018. The brand name is revealed as Aiways, the concept car goes under the name of U5 Ion. It's a mid-sized SUV in the mainstream segment. Aiways has been quite ambitious with the car. The platform, traction motors and most of its ADAS and self-driving systems are in-house developments. Aiways emphasises user-friendliness and internet connectivity. The battery cells are supplied by CATL, but Aiways does make its own battery packs.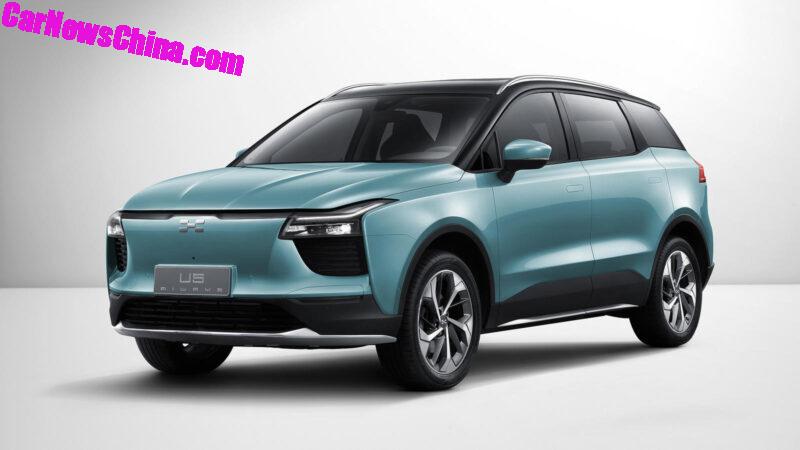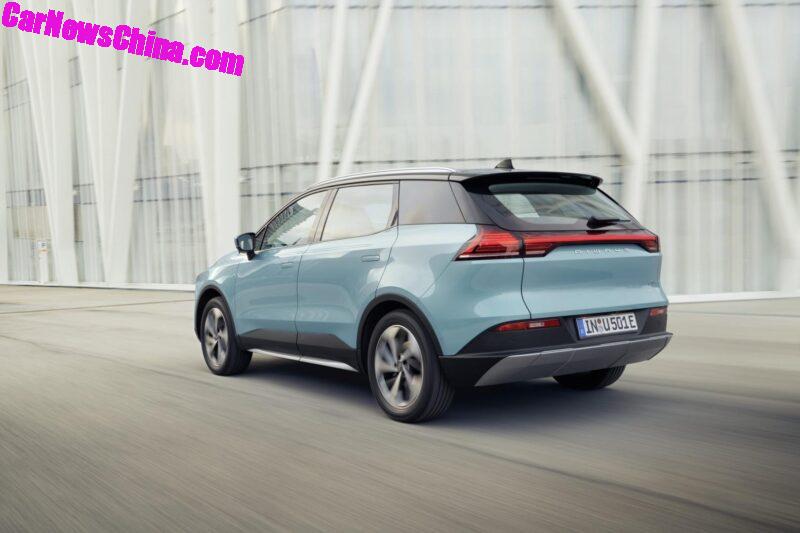 Aiways U5
About a year later trial production starts in the Shangrao factory, where the first stage with a capacity of 100.000 vehicles is finished. Still to be solved is the production permit problem. At first it seems Aiways wants to do a complicated licensing deal involving Jiangxi authorities, but in August 2019 Aiways takes hold of Landwind instead. Landwind is brand of Jiangling Holding, a joint venture between Jiangling Motor Group and Changan. Besides Landwind, Jiangling Holding also makes JMC cars and operates a joint venture with Ford. The JMC and Ford assets are removed from Jiangling Holding and then Aiways takes an 50% share, leaving the initial shareholders with 25% each. Now Aiways owns a production permit. In 2021 Aiways sells its 50% share in Jiangling Holding to the Jiangxi government, while retaining the right to use the production permit.
Series production of the Aiways U5 starts in December 2019, right between the NEV sales crunch (after cuts in government subsidies) and the Covid-pandemic. So timing could be better and the U5 doesn't get the same traction in mainstream media as technology leaders NIO or XPeng, maybe because of its slightly utilitarian looks and good-but-not-great specs. Sales in the domestic market have not been impressive, but Aiways always looked beyond borders. It ships quite a few cars to Europe.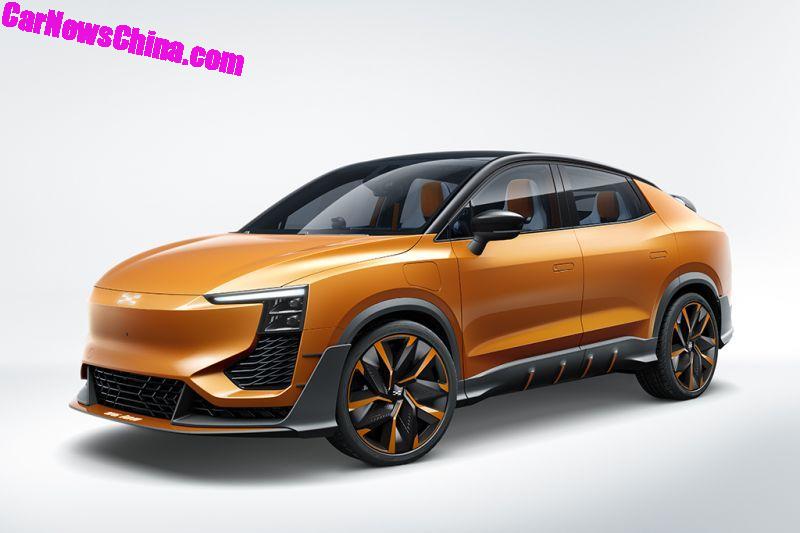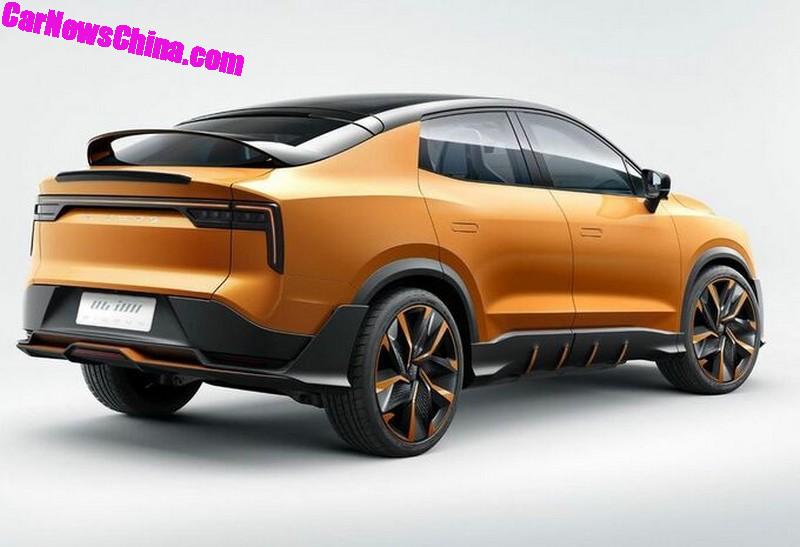 Aiways U6
Aiways is in Europe since its formal founding in 2017. The company names Roland Gumpert (former Apollo sports car founder and lead engineer of the Audi Quattro rally cars) its product development director, while setting up Gumpert Aiways Automobile GmbH in Ingolstadt and an European headquarters in Munich. Gumpert Aiways develops a 1200 hp sports car with the name RG Nathalie. The sports car is an RE-EV with an 70 kWh battery and a methanol fuel cell range extender. Aiways has invested in methanol fuel cells. They have a technical collaboration with Blue World from Denmark and are building a factory in China with a capacity of 80.000 fuel cell assemblies per year. These fuel cells run on methanol and don't require the large high pressure tanks like hydrogen.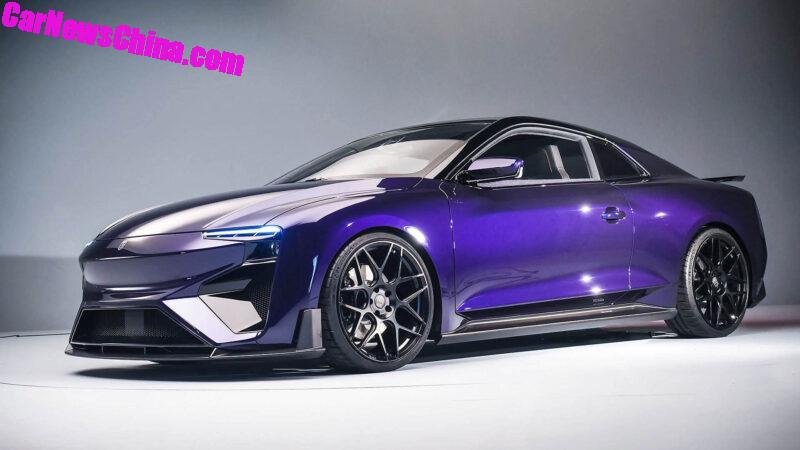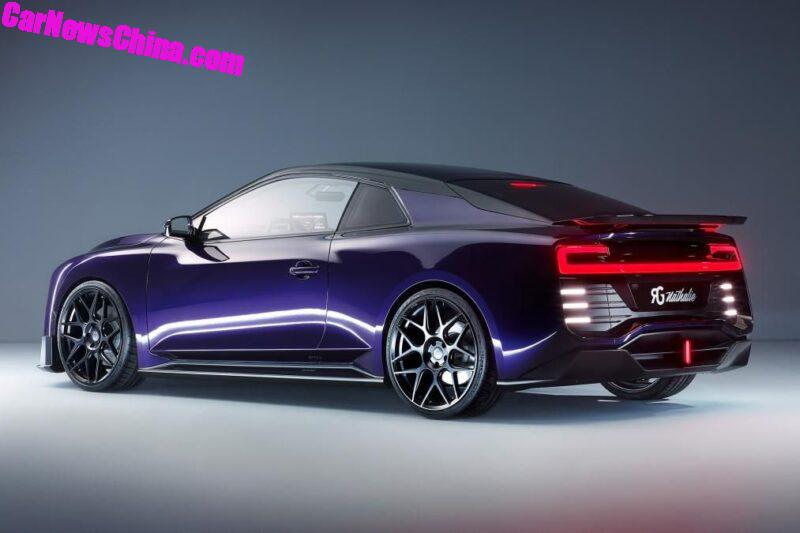 Gumpert Aiways RG Nathalie
Another interesting collaboration is with Prologium from Taiwan. Prologium is a battery maker that is currently building a gigafactory for solid-state batteries. Information on progress has been sparse, but Prologium is promising affordable solid-state cells in the very near future. Aiways is likely to be first car manufacturer to use them.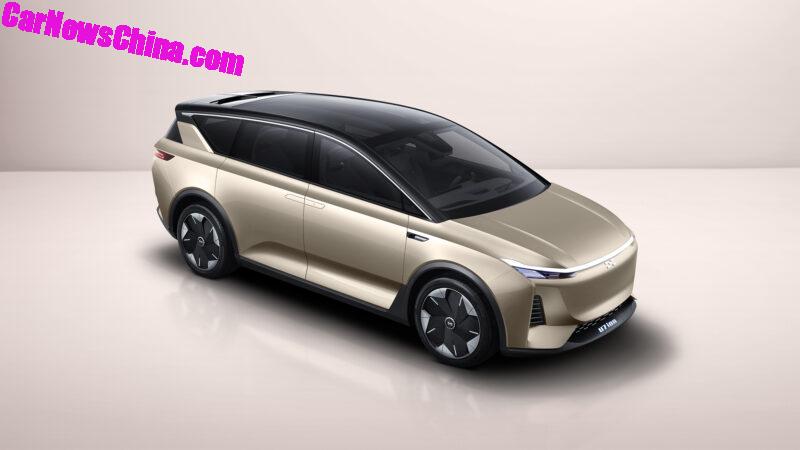 Aiways U7 Ion (concept car)
Aiways recently introduced its second car, the U6. This is basically a liftback/coupe version of the U5, but with much more pronounced exterior styling. The company hopes this car will force a breakthrough in its domestic sales and raise its profile in Europe. The next project is a larger SUV, already previewed as U7 Ion. Aiways wants to enter the American market with that car and become a global car manufacturer.
Future Mobility Corporation (Byton)
Only months after Aiways, Harmony Futeng creates its second NEV brand. On the 1st of March 2016 they establish Future Mobility Corporation (FMC) in Hong Kong. The company credits Carsten Breitfeld and Daniel Kirchert as its founders. Breitfeld is a former BMW R&D director and project manager of the BMW i8 plug-in hybrid sports car project. Kirchert is also a former BMW executive (in sales and marketing), but worked as managing director of Infiniti China in the 4 years prior to 2016. The two founders recruit some high profile staff from BMW, Nissan and Tesla.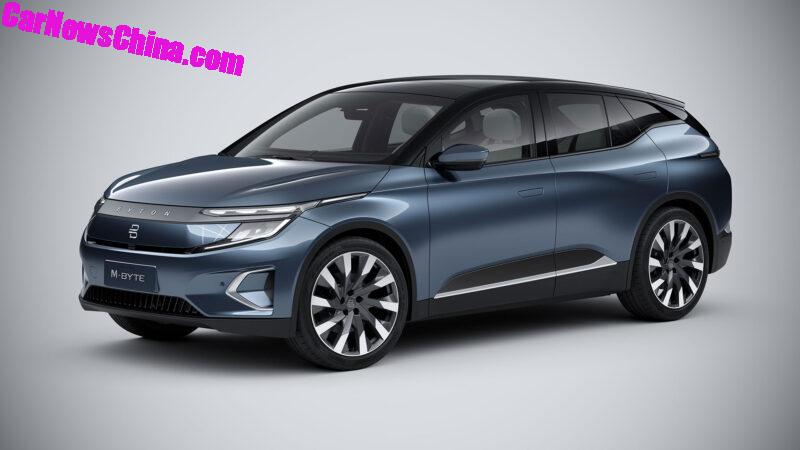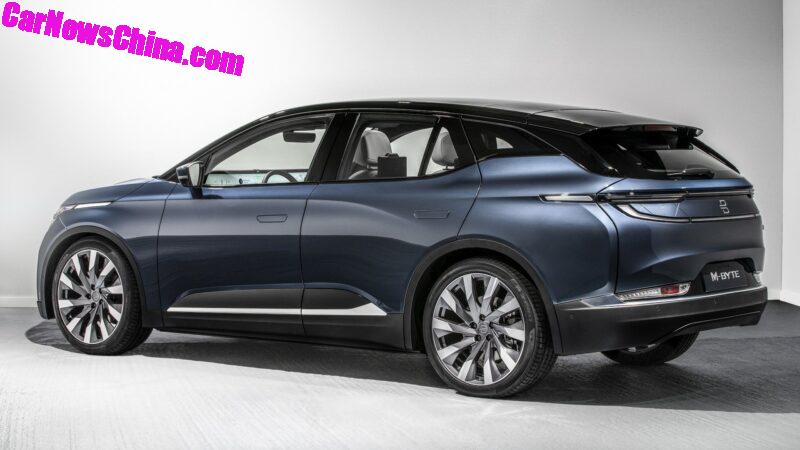 Byton M-Byte
The Chinese operations are set up in the early part of 2017. FMC receives some additional funding from the Jiangsu government to establish its headquarters and factory in Nanjing. The operating company Nanjing Zhixing New Energy Vehicle Technology Development is founded in April. In September FMC starts the factory construction and also reveals its commercial brand name: Byton. The Hong Kong entity Future Mobility Corporation is subsequently renamed Byton Ltd.
Byton's concept for a large SUV is revealed in January 2018 on the Consumer Electronics Show in Las Vegas. Byton follows the Harmony Futeng principles far more closely than Aiways did, because the M-Byte concept is a high tech vehicle. It promises 5G internet connectivity, surround cameras, advanced self-driving technology and is referred to by its creators as 'extension of your living room' or 'moving electronic wearable', depending on the occasion. The technology approach is envisaged for customers by a giant 48″ touch screen stretching the entire width of the car. Half a year later, Byton shows the K-Byte concept, a large sedan with similar specifications.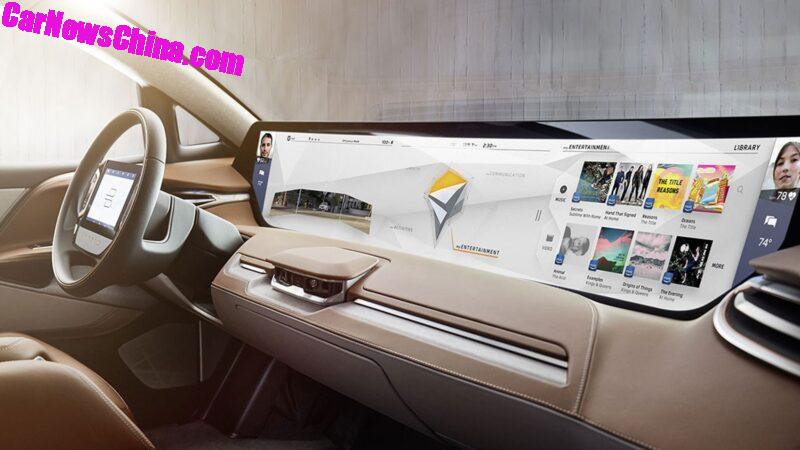 Look, mine is 48 inches
With both car development and factory construction well underway, Byton has to start worrying about a production permit. The company starts cozying up against large state-owned manufacturer FAW and reaches a technical cooperation agreement in April 2018. Two months later, in a second financing round, FAW also becomes one of the shareholders of Byton. FAW then provides the solution for the production permit: their long unused sub-brand Huali, once a manufacturer of Daihatsu-licensed minivans, has such a permit and is sold to Byton.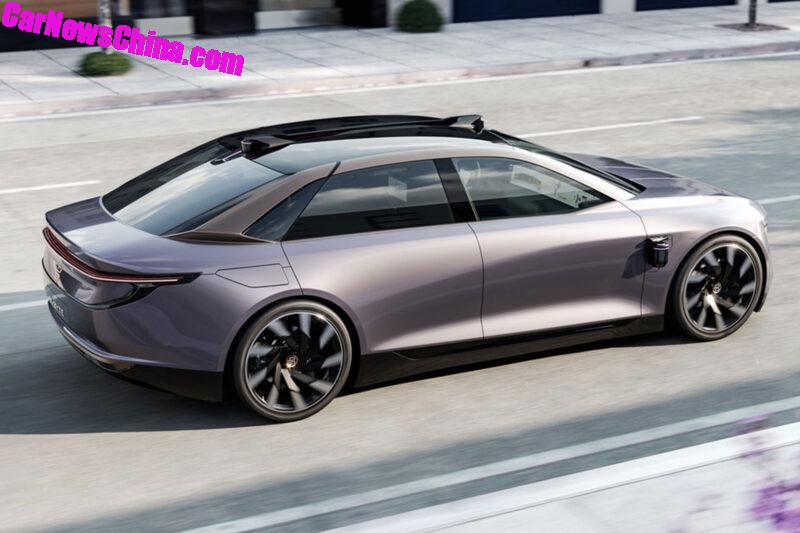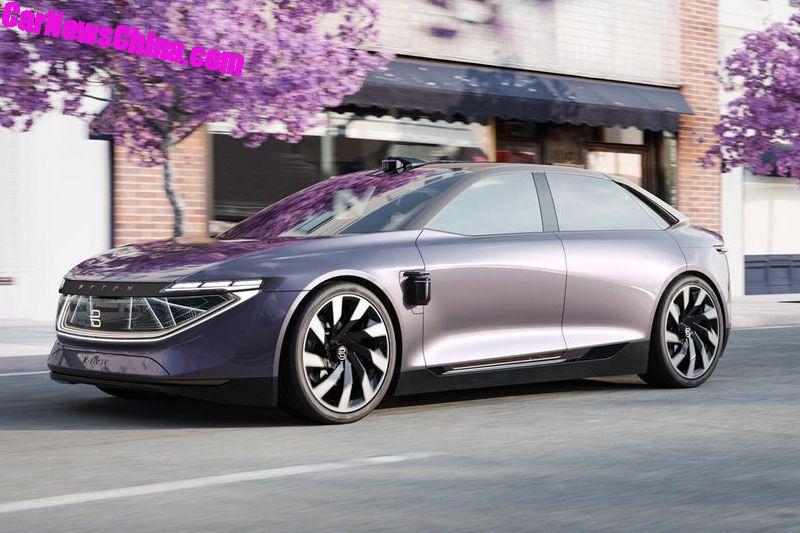 Byton K-Byte
With subsidiaries set up in Germany and California, the factory being finished, pre-ordering for the M-Byte started and another successful round of financing in the first half of 2019, Byton looks like being on a roll. Then suddenly and without explanation, CEO Carsten Breitfeld leaves the company. It should have been a warning sign, but it takes another year for the drama to unfold.
In early 2020 Byton starts trial production of the M-Byte and about 200 units are assembled. The car is registered for sale with the Chinese authorities. All that's missing is a high profile public launch of the car. And then it all collapses.
In April Byton furloughs most of its staff, because it can't pay the wages. Two months later all operations are ceased, because there's no cash anymore to pay suppliers. It turns out that Byton burned through almost $1 billion in eight months and the money supply has dried out because of the Covid-pandemic. However, with a production ready car, a state-of-the-art factory and wealthy backers, this must be a company that can be saved easily.
In September a new operating company, Nanjing Shengteng Automobile Technology, is founded in some sort of debt to equity scheme, with FAW becoming the largest shareholder. The state-owned manufacturer presents a rescue plan, that involves redesigning the M-Byte with (cheaper) FAW technology and appointing part of the Nanjing factory for the production of FAW's Hongqi brand. Apparently this plan is rejected by the other shareholders. Amidst all the troubles, Daniel Kirchert leaves Byton in October 2020.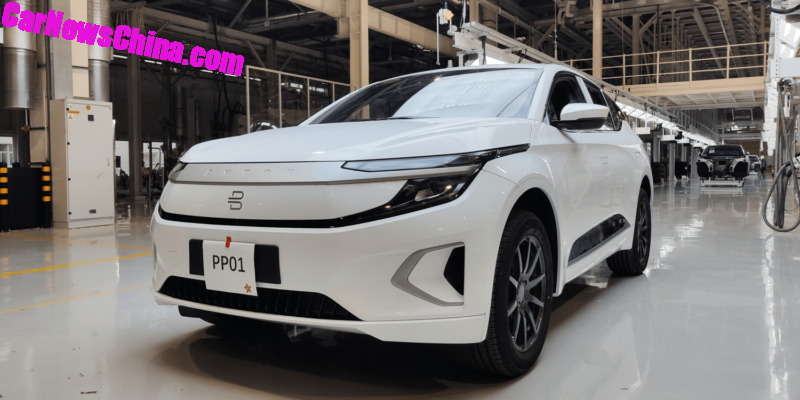 Byton M-Byte (pre-production model)
In January of 2021 Byton signs an agreement with Foxconn worth $200 million for a limited restart of operations right away and full operations in 2022, with Foxconn assisting Byton in manufacturing and supply chain management. Remember, Foxconn is one of the founding investors through Harmony Futeng. It seems like the lifeline for Byton, but recent developments create new doubts. The German subsidiary goes bankrupt, the American subsidiary has almost no staff left and is unable to pay its lawyers and according to the latest rumors, all Chinese operations have ceased again in July.
Is this a power play between FAW and Foxconn? Is there light at the end of the tunnel? It's hard to say, but this week we spotted a sign of life.