The new version of Huawei and Seres made full-size SUV, Aito M7, received over 15,000 orders in less than 48 hours after the official launch. The car's unofficial pre-sales started on September 3.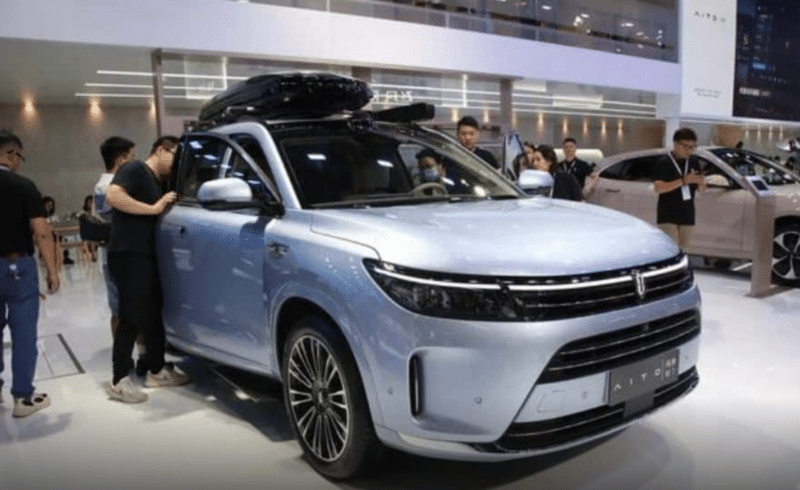 The range extender comes at 40,000 yuan (5,500 USD) cheaper price than its predecessor. The buyers can choose from three configurations with a 249,800-329,800 yuan (34,300-45,300 USD) price tag.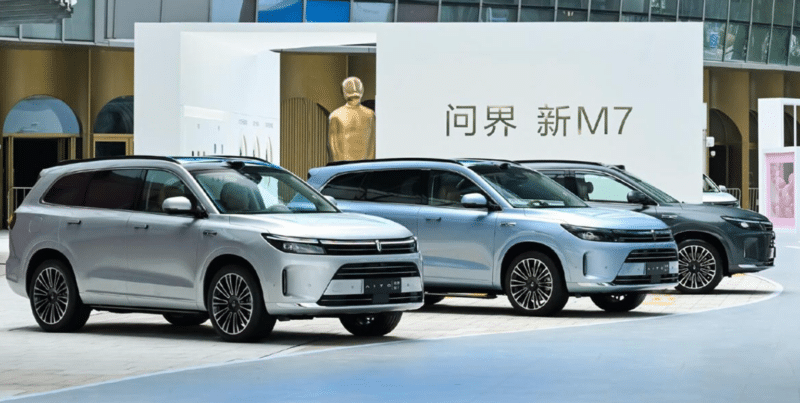 The SUV measures 5020/1945/1760 mm and has a wheelbase of 2820mm. The design did not change compared to the current model. It has hidden door handles, penetrating taillights, and runs on 21-inch wheels (265/45 R21). In addition, there are cameras on the front fenders and external mirrors, as well as a radar above the front windshield, to help advanced driving assistance functions in Huawei's ADS 2.0 system.
The car's drive still relies on a 1.5T range-extender hybrid system and an electric motor supplied by Huawei. The buyers can choose between two-wheel-drive (2WD) and four-wheel-drive (4WD). The 2WD version with a single electric motor on the rear axle outputs 200 kW and 360 Nm. The 4WD version with two electric motors has a combined output of 330 kW and 660 Nm. Its 40 kWh ternary lithium battery pack, supplied by Contemporary Amperex Technology Co. (CATL) provides two pure electric cruising range options of 200 km and 230 km. The combined range is 1,300 km, and oil consumption is 5.6 L/100 km.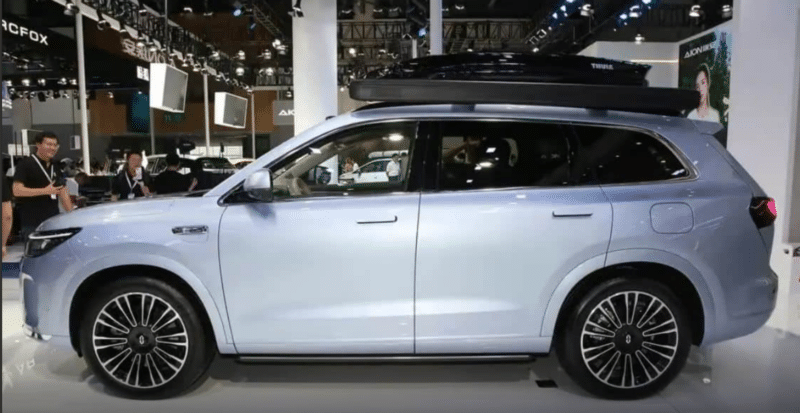 Much of the interior is covered with leather materials, and the dashboard is decorated with wood veneers. The interior has a 10.25-inch full LCD instrument panel, a 15.6-inch floating central control screen, a flat-bottom double-spoke multifunctional steering wheel, and two 40W wireless charging panels. The new car continues to use Huawei's HarmonyOS 3.0 in-vehicle operating system.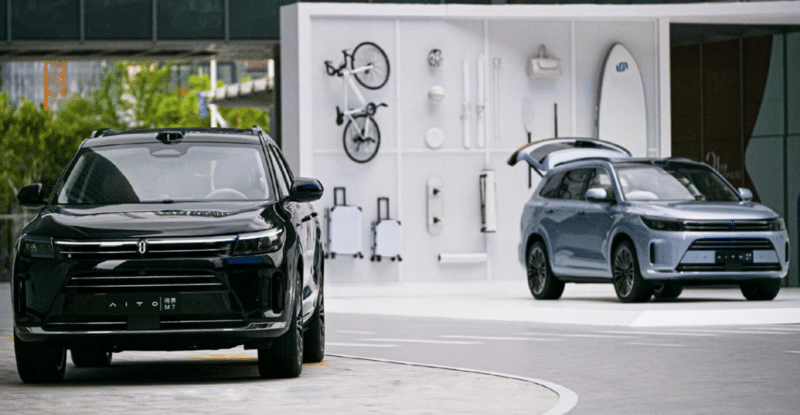 The official longitudinal length of the trunk is 1100 mm with a volume of 686 L. After the rear seats fold down, the storage volume can reach 1619 L.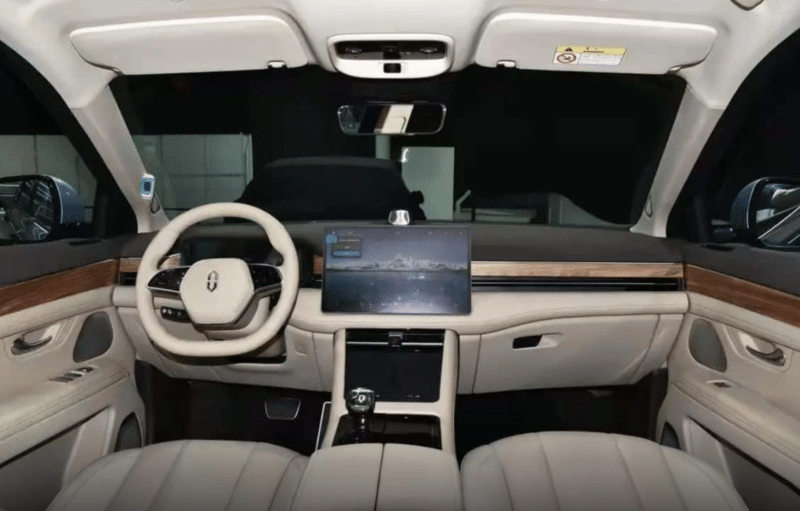 The 15,000 orders are coming at a time when Aito faces sluggish sales. The brand is yet to break the 10,000 units sales mark this year. In August, it sold 5,018 units. Last year, the numbers were much better. In August, it sold over 10,000 units. In October, the sales peaked at 12,000 units.
Source: IT Home