On November 3, BYD announced the official launch of the BYD eBus9, its first 9-meter pure electric bus, in the Korean market. The launch event included a delivery ceremony for the inaugural eBus9 held in Yongin, Gyeonggi-do, South Korea. Representatives from BYD's Korean branch, GS Global, the official importer of BYD commercial vehicles, and transportation company officials were in attendance.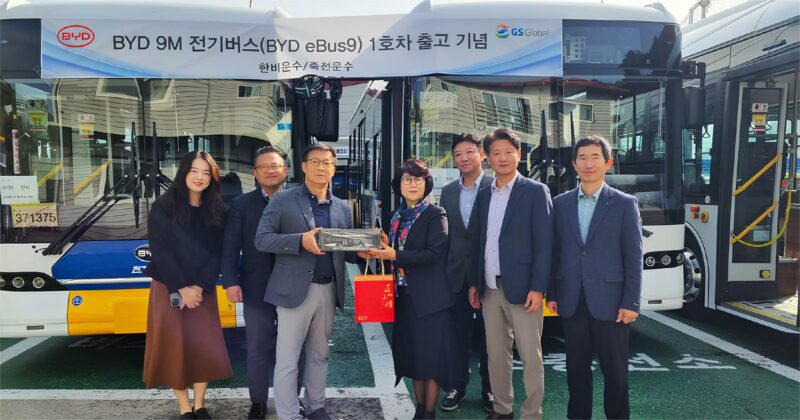 The eBus9 is a significant product to BYD's electric bus lineup in the Korean market. This model has a blade LFP battery produced by BYD. It has been certified by the Local Ministry of Environment for a cruising range of up to 474 kilometers.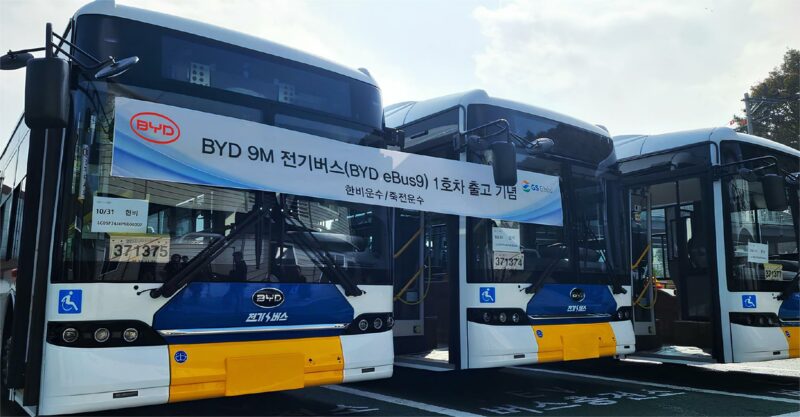 BYD has integrated its Central AC Synchronous system into the eBus9 to improve performance. It also features the electronic braking system from the German company WABCO. The eBus9 has a water-cooled battery cooling system that adapts to varying local climate conditions.
The head of BYD's Korean branch expressed that the company plans to deliver 120 BYD eBus9 units in South Korea this year. By the end of 2023, South Korea is expected to have 726 electric buses on its roads. Additionally, BYD is actively working on certifying its new 11-meter bus (B11), with plans to introduce it to the Korean market in the coming year.
As of September 2023, BYD has successfully delivered more than 78,000 electric buses to customers worldwide. These electric buses are now operational in more than 70 countries and more than 400 cities across the globe.
Editor's Comment
Currently, BYD is expanding its commercial vehicle business to include electric buses, electric trucks, and other vehicles. BYD is increasing the scale of battery production by expanding its passenger car business to reduce the production costs of its electric buses. In addition, BYD is planning to enter the market in more countries.