Today a very beautiful day in Beijing and it got even better when I found two Hongqi's parked next to each other. On the left the CA180A2E and on the right the CA7182MT3. Both machines are based on the Audi 100. Hongqi-parent FAW has, and still has, a joint venture with Audi, in those days to produce the 100 for the Chinese market.
The CA180A2E is essentially a rebadged Audi with an Audi engine. The CA7182MT3 is a little bit more a Hongqi-design with a new front and back and a Nissan engine. The CA7182MT3 is also the last Audi-based Hongqi.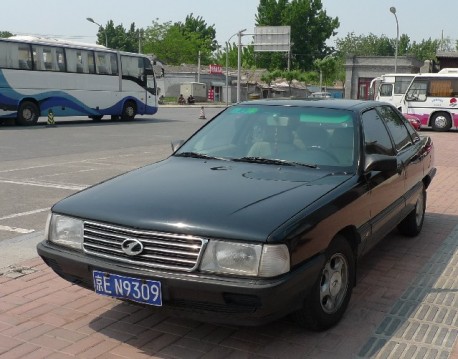 The CA7180A2E was the 'basic' Hongqi and started life in 2001 and died in 2003. It was available with two luxury-levels, called 'Mingshi' and 'Shiba'. Engine is a CA4GE Audi-unit with 70kw. The CA7180A2E was priced between 158.000 and 169.000 rmb.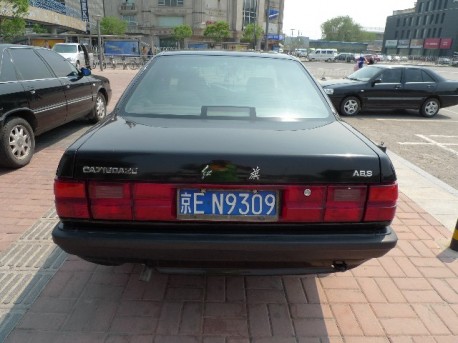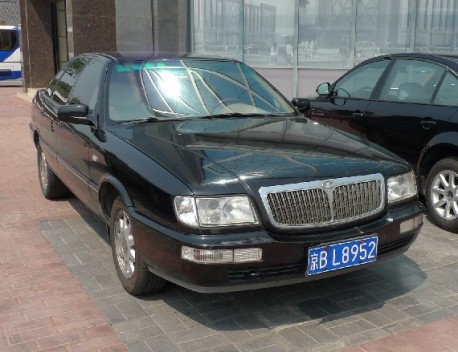 The CA7182MT3 was the luxury Hongqi and named 'Shijixing'. It got a new Hongqi-designed front and back but biggest change was the engine. Out went the Audi and in came a 2.o Nissan V6 (VG20) with 92kw. Production started in 2000 and lasted until 2005. Price started at a steep 249.800 rmb.