Chery is working on a new brand, called Cowin. The Cowin 1 is based on the old QQ6, the Cowin 3 is based on the Chery A5. It loox like Cowin is being positioned between the cheap Chery-brand and the more expensive Riich-brand. The Cowin 6 on these pictures will be the most expensive Cowin. Chery is furthermore planning a Cowin 4 and a Cowin 5. The old 'Chery Cowin', based on the Seat Toledo, lives on as the Cowin 2.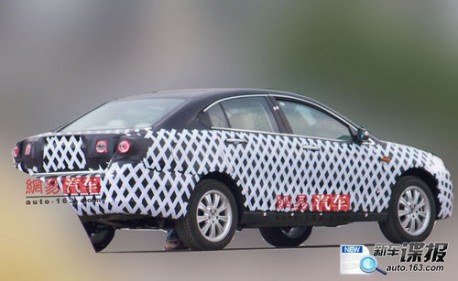 The Cowin 6 shares platform with the upcoming new Chery Oriental Sun, Eastar in some markets, that was spotted testing in May. That car loox very much like this Cowin 6 indeed, with slightly different camouflage and another front and back. The new Chery Oriental Sun is based on the Riich G5 and so we come to the full circle. Three cars, three different names, based on one platform.
Size will be (aprox): 4800×1800×1450, wheelbase: 2700. Riich G5: 4717×1794×1473, wheelbase: 2700. Engines: 2.0 as standard, 2.0T, 1.8T or the new supercharged 1.6. Price to start around 130.000. Price of the Oriental sun will start around 100.000, Riich G5 starts at 142.800.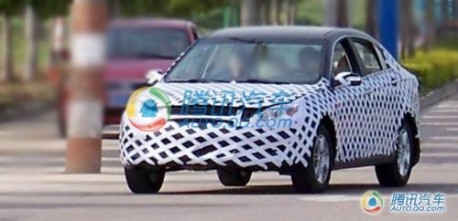 Earlier pic of the new Oriental Sun.