Tianjin Xiali was a company famous for making taxi's based on the old Daihatsu Charade platform. Then FAW took over and the company was renamed 'Tianjin-FAW'. The Xiali-series continued, still based on the by then ancient Daihatsu platform with updates only in styling.
FAW, Tianjin-FAW and Toyota of Japan also have a three-way joint venture that makes Toyota's for the Chinese market, at this moment the Vios, Corolla, Crown and Reiz. Here now, the new TM6400 comes into play. It ain't build on no Daihatsu platform anymore, the new Xiali got the Vios underneath.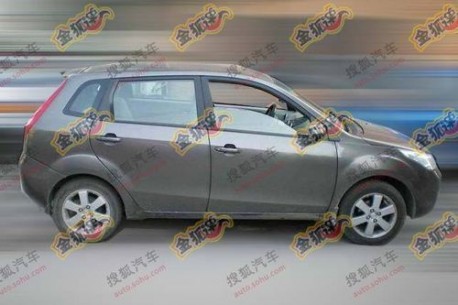 The new car, which loox outdated already, will debut at the Guangzhou Auto Show in December. It will get a Toyota-sourced 1.5 litre VVT-i engine and priced from around 65.000 yuan. If it is economical and reliable it might be another hit in taxi-world, but nowhere else.