An interesting accident in the giant city of Chongqing in the middle of China. A Haima Freema MPV crashed right through the wall of parking and just didn't fall down. The driver was described as a 'middle aged man', he explained police he mixed up the accelerator and the brake. Can happen to every woman, except this was a man. Nobody got hurt, check the bizarre pictures below.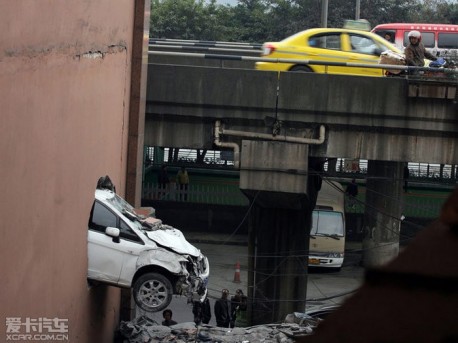 One of Chongqin's famous 'elevated highways', top-back ground. Motorbike driver takes a look. Yellow taxi is a Chang'an-Suzuki SX4 sedan which is made in Chongqing.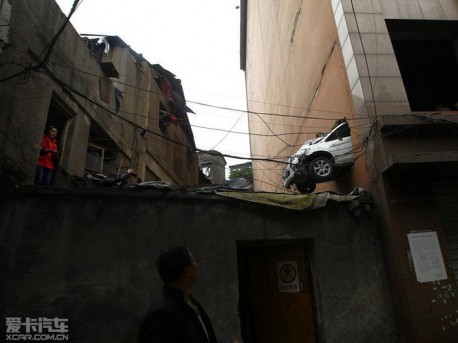 The car ended up hanging above a roof and about seven meters above ground.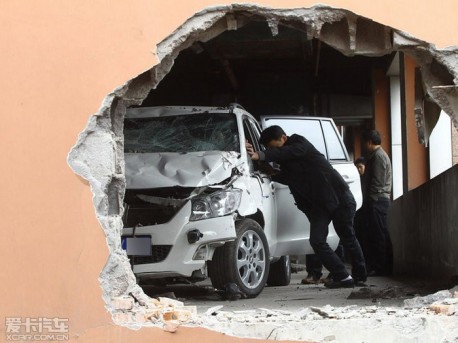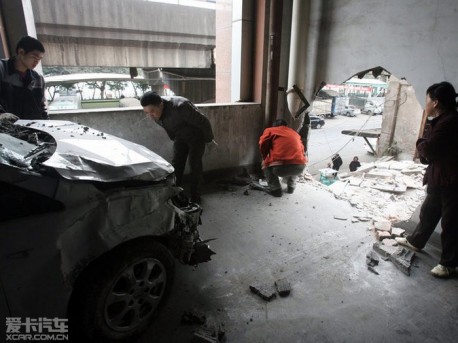 Via: Xcar.