A Chinese taxi driver found his Citroen Fukang taxi a tad too boring and decided to sex things up with a neat aero-kit. Well, job well done. The good old Fukang is based on the Citroen ZX and was made in China by the Dongfeng-PSA joint venture. Production finally ended in 2008, the Fukang has since been replaced by the c-Elysee.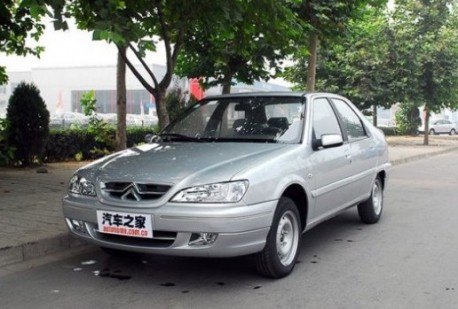 Standard Fukang.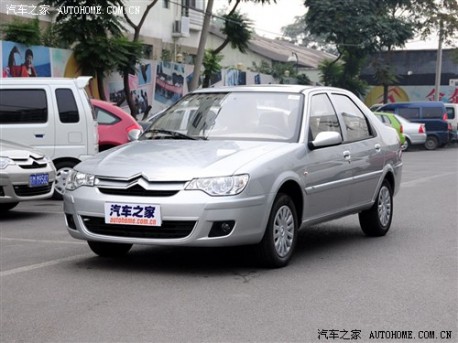 Current c-Elysee, it won't die yet, a facelift is on the way. Now!, more Fukang taxi's from China.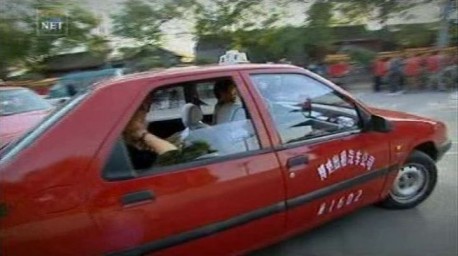 Red Citroen Fukang taxi from Beijing, in service until early 2008, now replaced by the Beijing-Hyundai Elantra. In early 2008 there were still 12.000 Fukang taxi's in Beijing, they all had to go before the start of the Olympics in August 2008, they were scraped.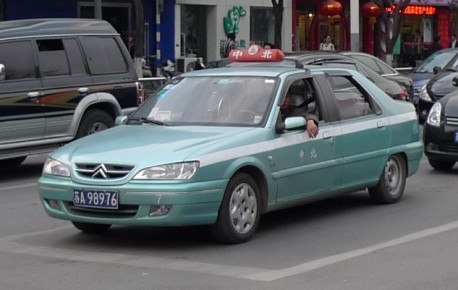 The extended Fukang, by some 15 centimeters, seen here in Nanjing, Jiangsu province.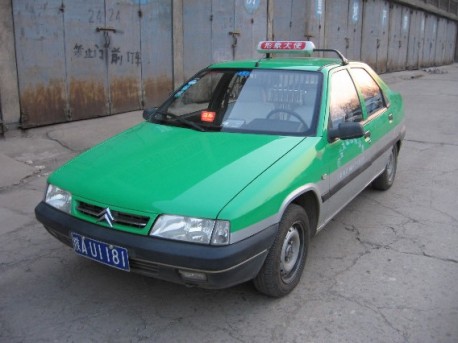 A green Fukang taxi in Xi'an, Shanxi province.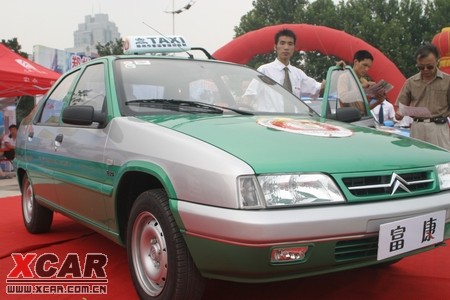 Brand-new Fukang taxi at an auto show, unknown location.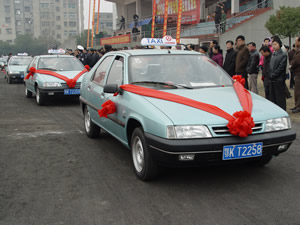 Brand-new Fukang taxi's, delivery for the fleet in Hanchuan in Hubei province.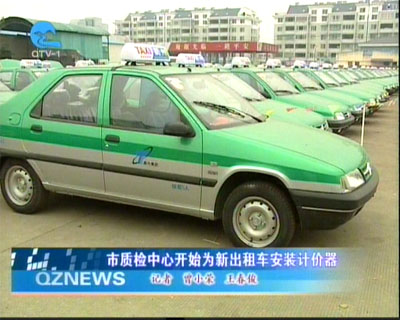 Citroen Fukang taxi's, the fleet in Quzhou in Zhejiang province.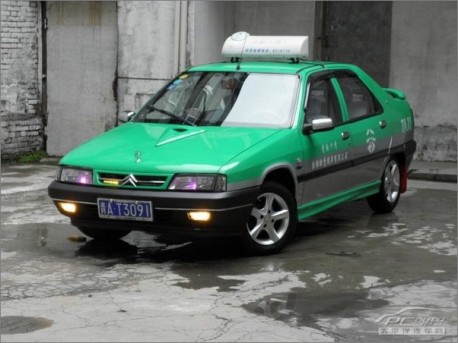 Another fast one, unknown location.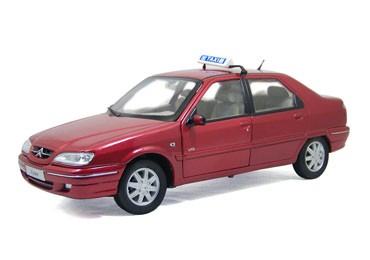 A 1:18, see how much the Fukang taxi means for China? Interested? Drop me a line and I'll see what I can do.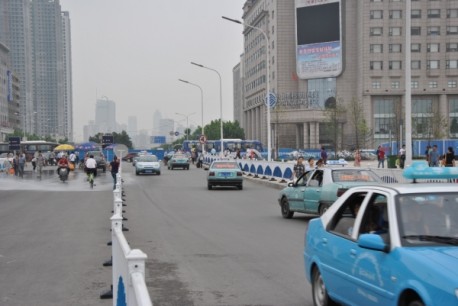 Blue Fukang taxi's in Wuhan, Hubei province. And than indeed is home; the Dongfeng-PSA factory is in Wuhan.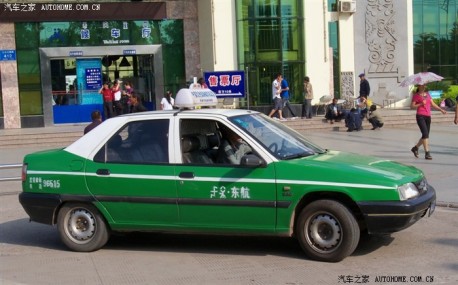 A green-white Fukang in Xichang, Sichuan province.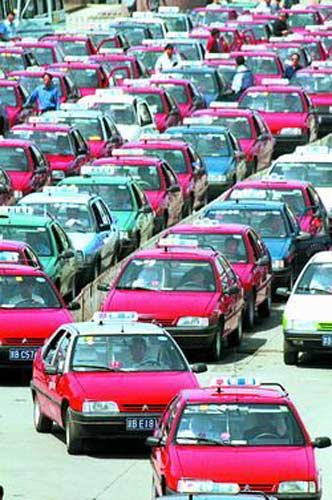 Beijing once again, the good old Fukang days.