Following the breakup of the Soviet Union, Russia's auto industry went through a difficult period in the 1990s. Chinese companies first appeared in the early 2000s just when the market started to open up. The first 15 years were spent experimenting.
By the end of the 1990s, it was apparent that the Russian automotive industry needed serious reforms. The whole market was dominated by three companies, AvtoVAZ, GAZ, and UAZ offering outdated and very basic vehicles: in 2004 the best-selling model was the Lada 2107 sedan, a relic of the 1980s.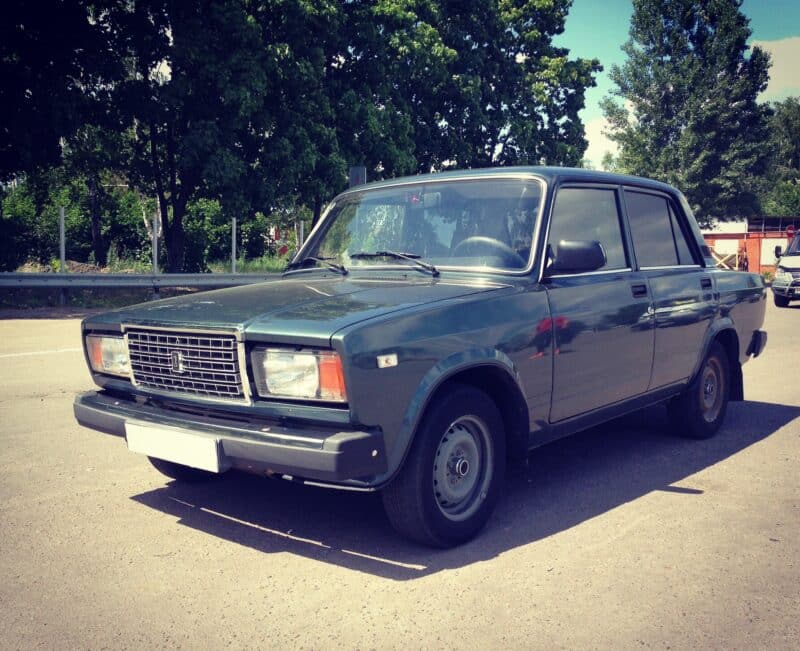 While the two smaller commercial vehicle-oriented companies, GAZ and UAZ were scooped up by local entrepreneurs (read oligarchs), the fate of AvtoVAZ needed to be very carefully decided. At one time the huge plant in Togliatti employed over 120,000 people. At the end of 2007, it emerged that Renault bought a 25 % stake + 1 share in the company. At the same time, new regulations were introduced, which encouraged foreign companies to set up local assembly plants. In 2005 Decree 166 was passed which provided a legislative framework and provided a set of incentives in order to support the setup of local manufacturing companies. This was followed by Decree 566 at the end of 2006 which encouraged component suppliers to follow suit.

Following the 2008 economic crisis, Russia really put the screws on foreign automakers and started enforcing Decree 166: customs exemptions were withdrawn on imported parts unless the automaker agreed to localize up to 60% of its production, invest at least $500 million in upgrades at the companies, or spend $750 million to build a new plant. In addition, at least 300,000 vehicles had to be manufactured per year. Ford, Hyundai, Toyota, Nissan, Volkswagen, and others signed the necessary agreements. AvtoVAZ was loaded off to Renault.
In the process, Chinese car makers were left out in the cold. They relied on SKD assembly to circumvent high customs tariffs. SKD assembly nicknamed the "screwdriver operations" meant that almost fully finished cars arrived to local facilities where final assembly took place. This way the "cars" were taxed as "parts". New regulations prohibited such tricks. At the same time, the new car market slowed down. Most of the Chinese companies left Russia.
Zhongxing
As far as it is possible to determine, Hebei Zhongxing was the first Chinese company officially exporting its vehicles to Russia.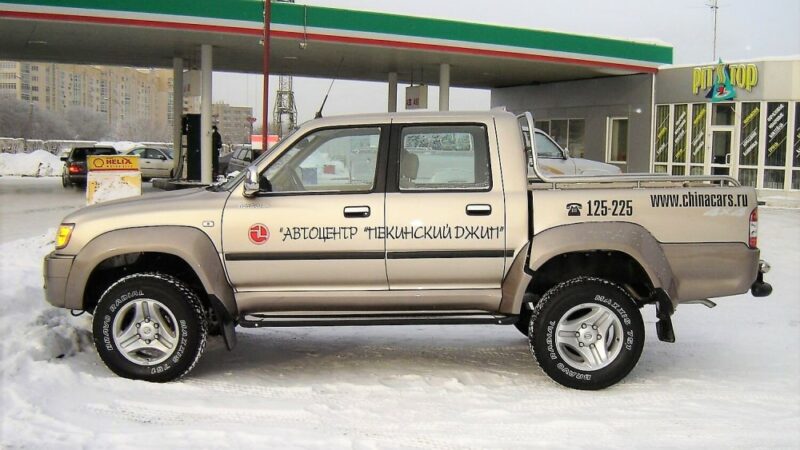 Back in 2003 Transservice, a car dealer in Novosibirsk was in talks with Beijing Jeep to bring the China-built Jeep Grand Cherokee to Russia. Soon it transpired that the American specifically forbade such activities. But Beijing Jeep became the inspiration for Transservice for the name of their new subsidiary – Pekinsky Jeep. Per advice from BAIC officials, Pekinsky Jeep made a deal with Hebei Zhongxing on the import of its Admiral pickup truck.
A supply agreement was signed for the supply of 1500 pickups. But Russian specialists had to visit China to fine-tune the Admiral's brakes. Once the homologation permit was obtained, local sales commenced. A few Admirals were donated to traffic cops in Novosibirsk, whose only complaint was that the glove box lid quickly fell off.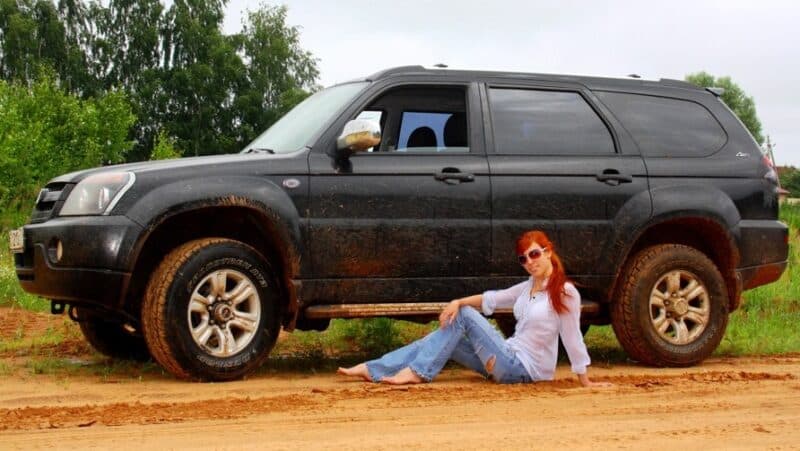 However, Zhongxing was forced into a price war with Great Wall, which started its Russian expansion in 2005. Soon the Admiral was withdrawn.
Another deal in 2007 was signed between Zhongxing and AMUR. AMUR (formerly UAMZ) was established in 1967 as a local outlet to assemble ZIL trucks. After the Soviet Union collapsed it lost its way and went bankrupt in 2003. Following a reorganization, its new owners looked for assembly partners. Zhongxing was the first to sign on. However, the Russian government rejected the application of AMUR for an industrial assembly license. By 2008 Zhongxing was gone from the Russian market.
Great Wall
Great Wall was the first Chinese company to sell its vehicles in Russia.
In an interview Andrey Matveyev, PR manager of Moscow-based Irito was bullish about the prospects of Great Wall on the local market in 2006: "We created the pickup truck segment in Russia. In 2004 there were just 1300 units sold. In 2005 we sold 4000 Great Wall cars, including 3307 Deer pickups and we hope to double our sales this year". But Great Wall never became dominant, even in its own segment. Its best year was 2012 when sales surpassed 20,000 units for the first time. Irito set up a production facility in Lipetsk which became operational in 2014.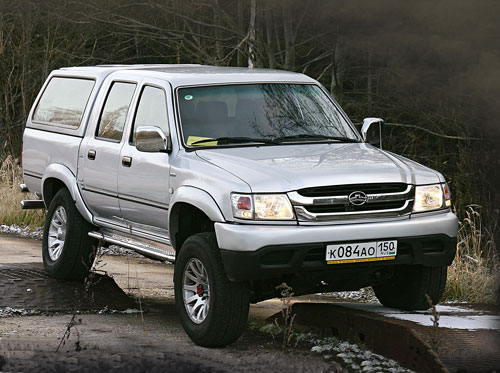 But Irito carried very heavy baggage and collapsed in 2018, causing huge losses to Great Wall:
the Chinese company claimed a loss of $58.4 million to "a commercial dispute" with the Russian car dealership.
Chery
Following its deal with Zhongxing, Pekinsky Jeep thought that a Chinese sedan could also be successful on the Russian market. Chery came into the picture. Transservice, the parent company of Pekinsky Jeep set up an assembly plant in Novosibirsk for the local assembly of the Chery A15. However, as the Russian customs policies stipulated that imported parts that were ultimately to be assembled as finished vehicles would be assessed for taxes at the same rate as completed cars, the cost of the first 100 vehicles assembled via KD was even more expensive than that of imported finished vehicles. Chery Automobile realized that assembling vehicles in Siberia was unprofitable.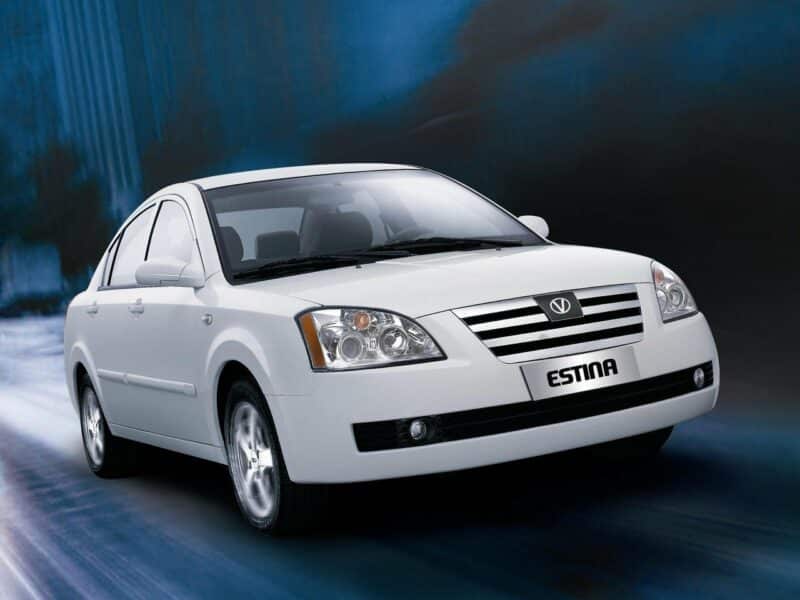 But there was another opportunity: Avtotor, in the special economic zone of Kaliningrad, enjoyed special tax breaks. It was the local assembly partner of BMW, General Motors, and Kia. After secret negotiations, it launched the assembly of Chery in 2006. Chery sold 37,000 vehicles in 2007 rapidly increasing its presence in the Russian market. However, in March 2008, due to the decline of the dollar (Avtotor's operating currency), the company announced that it was putting a halt to the manufacturing of Chery cars.
But Chery quickly found yet another partner: TagAZ aka Taganrog Automobile Plant. It was set up in 1995 by Mikhail Paramonov, a successful businessman in the Rostov region who set up a bank (!) in 1991 under the name Doninvest, followed by 14 different companies which were involved in various industrial activities. One has to wonder where he got the financing from…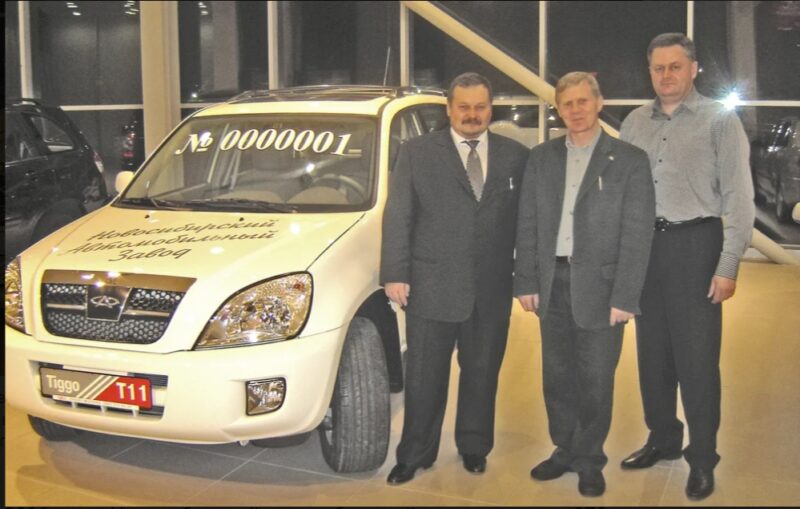 In any case, TagAZ, a former partner of Citroen and Daewoo which worked with Hyundai and Ssangyong in the mid-2000s added Chery in August 2008. For the occasion, they opted for a new brand name, Vortex. The Chery E5 became the Vortex Estina. It was joined by the Tingo (Tiggo) and the Corda (A15) for a short time. In 2009 5900 Estina models were sold. In 2010 sales of the Vortex brand reached 10,000 units! Small growth was recorded in 2011 and 2012.
In 2012 TagAZ was declared bankrupt.
Hafei
Do you remember Harbin Hafei an off-shoot of the Aviation Industry Corporation of China? They offered Suzuki-like small trucks and curious-looking small cars between 2002-2008. At the 2006 Moscow Auto Show Irito exhibited the Hafei Princip sedan (rebadged Hafei Saibao), plus the Simbo and Brio hatchbacks. After selling 1250 units in 2006 and 2246 units in 2007 Hafei withdrew from the Russian market. Apparently, there were troubles at home. Assets of Hafei were taken over by Changan in 2009.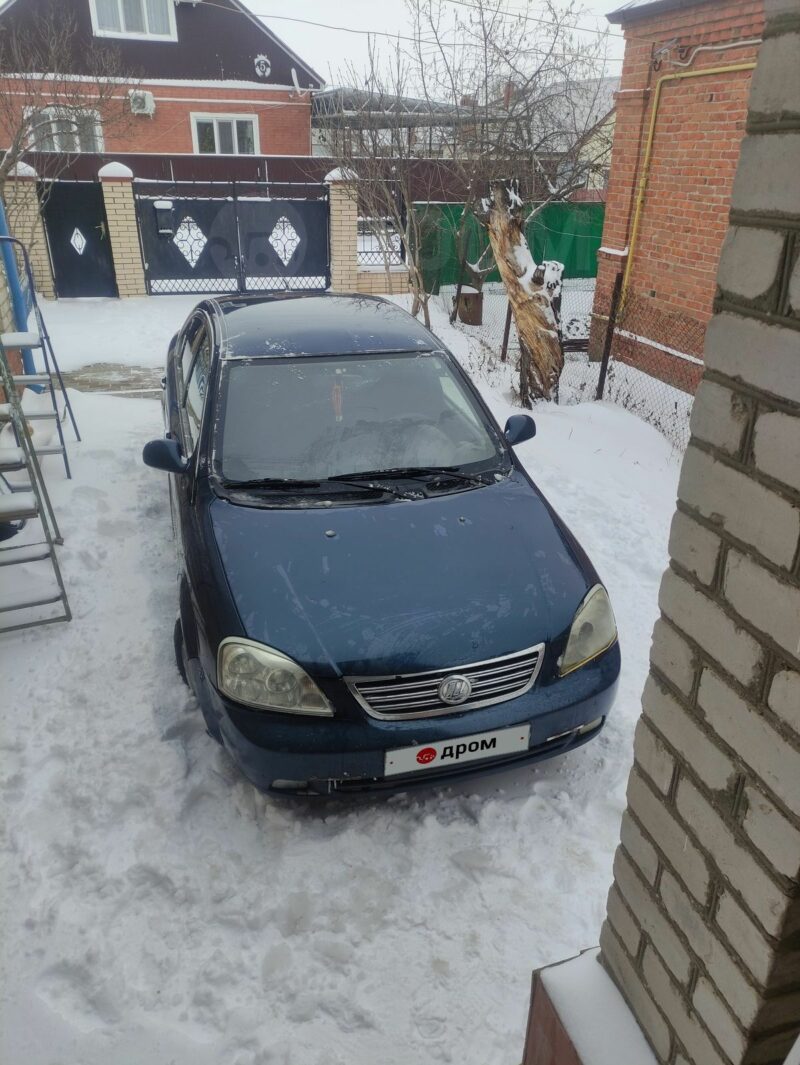 FAW
Xiali, a subsidiary of FAW was the first Chinese passenger car brand available in Russia. Short-living Euro-Sino company exhibited the Tianjin Xiali 7100 hatchback and Xiali 7100U sedan at the 2004 Moscow Show. There is no record of sales available.
In 2005 FAW approached ZIL to cooperate on the Russian assembly of trucks and buses. But ZIL officials said Chinese trucks are not suitable for Russian roads and declined the offer.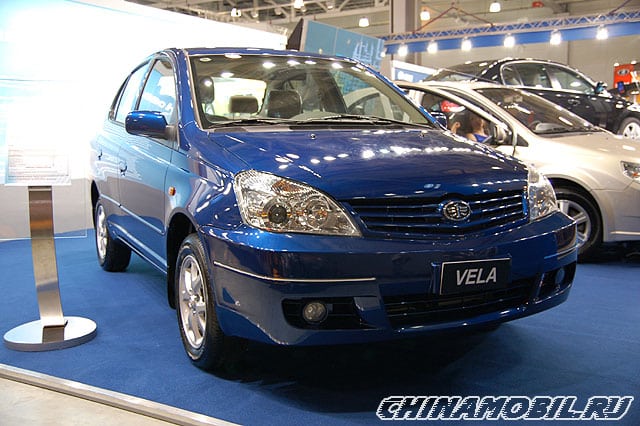 As a next step, FAW turned to Irito and asked them to sell their minivans and small pickups in Russia. Models like the CA6350 and CA6371 minivans and various single and double cabs from the FAW Jilin division were introduced to the Russian market. By 2007 sales increased to 3000 units – to put this into perspective, Volkswagen sold the same amount of its Transporter model in Russia in 2007.
A Memorandum of Understanding signed between Irito and FAW was signed in 2007 aimed at increasing the Chinese companies' market presence. Two years later Irito and FAW parted ways.
The reason was simple: FAW had a second partner in Russia, ZAO Veta (an abbreviation of the East European Trading Alliance). ZAO Veta launched the FAW Jinn minicar in 2006 as the FAW Vela, followed by the Zhongxing Landmark, branded as FAW. A year later the Vela was replaced with the Tianjin-Xiali-sourced Vita.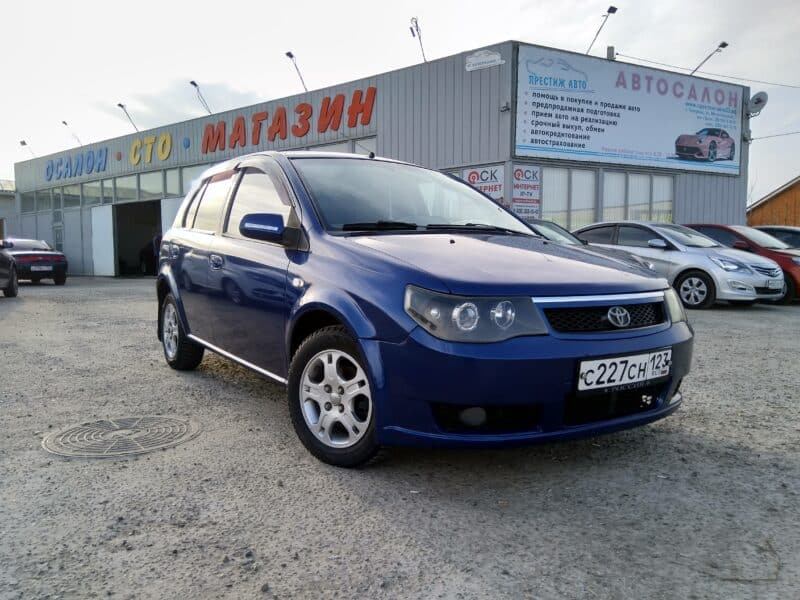 The 2008 Moscow Autoshow saw both companies displaying FAW products! Irito had two minivans on its stand, while FAW focused on small cars.
By the end of 2008, FAW left the Russian market completely. It was clear that Russian customers wanted more modern products.
FAW, through its local subsidiary, FAW Eastern Europe LLC focused on trucks. In 2012-2013 there was a short-lived attempt to sell the FAW Besturn B50 sedan and the FAW Weizhi V2 and V5 models in Russia, but it fizzled out quickly.
Geely
"Geely will produce 100,000 cars in Russia," said the headlines in 2007. This was one of many Chinese projects which ended up badly. In 2006 Inkom-Avto, a Russian dealer group signed an agreement with Geely on local distribution. Inkom-Avto set up a contract with AMUR in Novouralsk.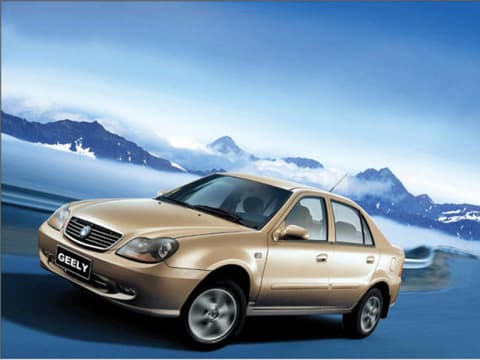 There were around 2000 Geely cars sold until November 2008. By that time Geely and Inkom-Avto parted ways because Geely was courted by Rolf, the biggest Russian auto dealer group. Again, huge plans were touted. Derways in Cherkessk were set to assemble the cars.
Following the 2008 crisis, Geely decided to change its strategy in Russia. Cooperation with Rolf was shelved and a fully-owned subsidiary was set up in 2011. Sales grew rapidly: there were over 27,000 units of Vision and MK sold in Russia in 2013. Afterward, sales collapsed again to a measly 2000 units by 2017.
BYD
It's been almost 10 years since the last BYD was officially sold in Russia, though the company was among the first who tried to tackle the Russian market.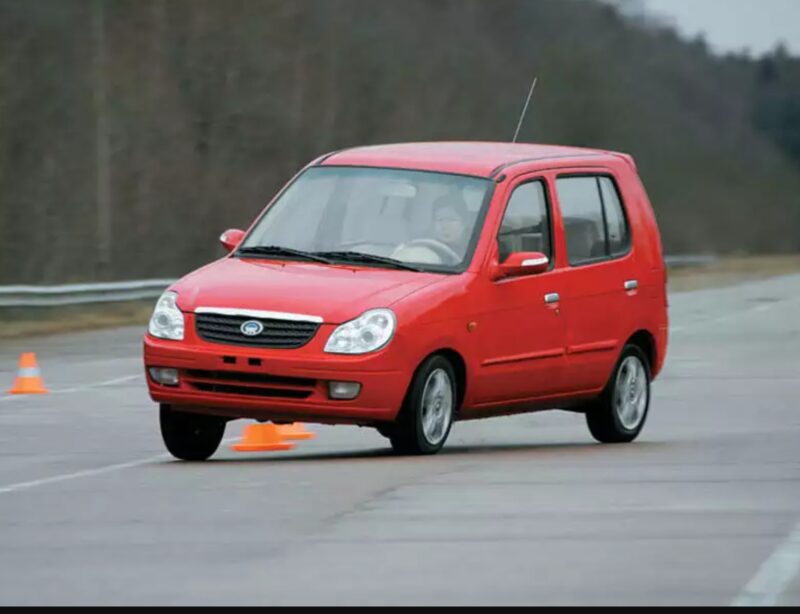 Once Irito saw the success of the Great Wall pickups, it looked for a suitable Chinese family car and found it: the Byd Flyer! It was set to be the cheapest new car on the market, priced close to the then-defunct VAZ Oka minicar. This was done to entice officials for favorable customs tariffs. About 2000 units were sold in 2005-2006 before the baton was passed to the Toyota Corolla-like F3 sedan. The Byd F3 was a slow seller, but it was still available in 2013. Altogether around 9000 units were sold – the majority in 2008-2009.
Lifan
Have you heard about the Lifan Breez or the Lifan Cebrium? Derways (see below) launched the assembly of the Lifan 520 as the Breez in 2007, followed by the Solano (Lifan 620) in 2010, the Smily (Lifan 320) in 2011, the Cebrium (Lifan 720) and Murman (Lifan 820) in 2014. For some reason, the X60 SUV did not receive a new name in Russia. Sales surpassed 20,000 units in 2012 and reached 27,000 units a year later. Lifan did relatively well in the Russian market until 2018. Lifan's problems at home, combined with the demise of Derways meant that Lifan slowly disappeared from the sales charts.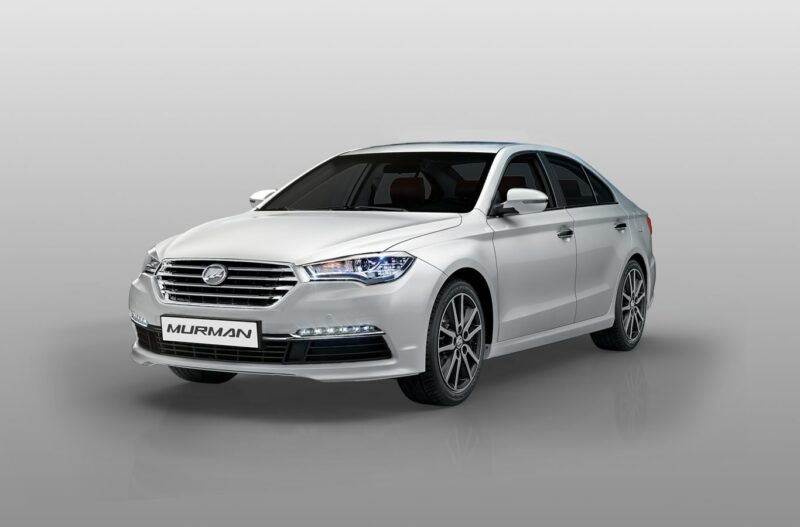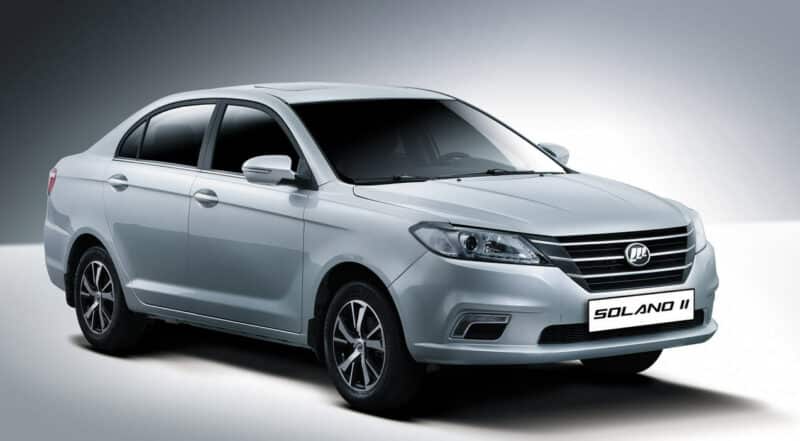 Jianghuai
Anhui Jianghuai has a successful assembly plant in Kazakhstan, but the company did not attempt to export cars from that facility to Russia.
Therefore the only time Jianghuai officially appeared in Russia was in 2011 when TagAZ, a very colorful company in the city of Taganrog (see at Chery) added the JAC Tojoy sedan as the Tagaz C10, followed by Rein as the Tagaz C190. As the company was declared bankrupt in April 2012 this was not a long-lasting cooperation.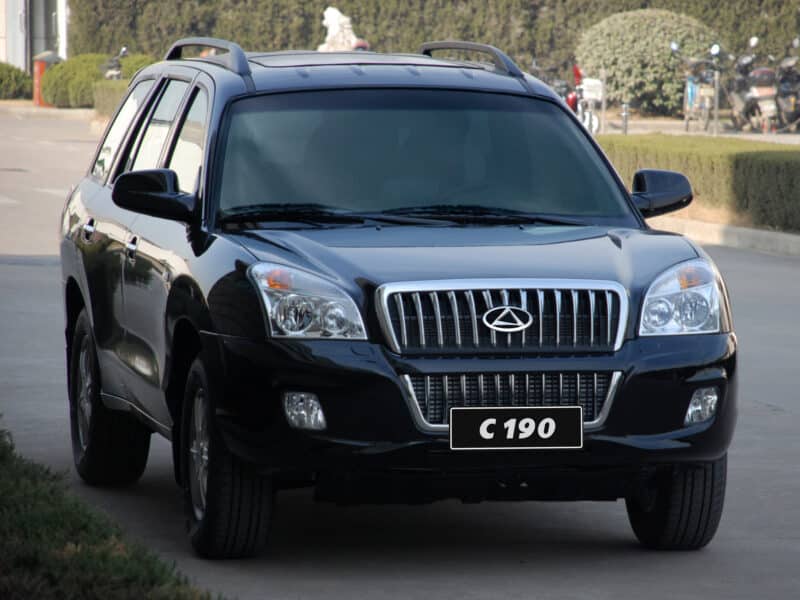 Dongfeng
Apart from a short-lived attempt to sell DFSK light commercial vehicles in around 2006, the company officially entered the Russian market through its local subsidiary, OOO Dongfeng Motor Rus in 2014 with the DFM S30 sedan and H30 hatchback. These models did not make any impact on the market at all.
Zotye
Zotye set up its local subsidiary in 2015. The T600 went on sale in 2016, followed by the T700. Problems at home forced Zotye to stop sales in 2020.
Tianma
Pekinsky Jeep sold a few batches of Tianma pickups in 2006
Changan
Changan signed a cooperation deal with Irito in 2013 which called for the sales of 12,000 units in Russia in 2014. Real sales were 1/10th of that. Between 2016 and 2019 Changan used Irito's assembly facility in Lipetsk to no real effect. Sales only started picking up when Changan severed its ties with Irito – combined sales of the CS35, CS35 Plus, CS55, and CS75 amounted to 2800 units in 2019 and 7100 units in 2020.
China Brilliance
Brilliance was the company that was about to open a factory in Russia – there were a lot of announcements between 2004-2007. None of these came to fruition. Irito tried to sell the Brilliance Zunchi and Junjie in 2008 without any success. Since the mid-2010s a trickle of H230 sedans and V5 SUVs arrive in Russia – total sales amounted to less than 4000 units between 2014-2021 when sales finally stopped.
Xinkai
Together with Great Wall, Irito also brought Xinkai pickup trucks to Russia from 2005 to around 2008.
JMC
In 2007 Atlant-M (see next paragraph) brought in the JMC Baodian. A year later Inkom-Avto imported a couple of hundred JMC pickup trucks.
Atlant-M was a successful dealer of Chinese cars in Ukraine, but not so much in Russia. In 2007 Atlant-M imported a slew of Chinese cars light commercial vehicles:
| | |
| --- | --- |
| JMC Baodian | 72 units |
| Changfeng Flying | 175 units |
| Shuanghuang SCEO | 84 units |
| Landwind | 118 units |
| Brilliance | 339 units |
| Jinbei | 32 units |
Derways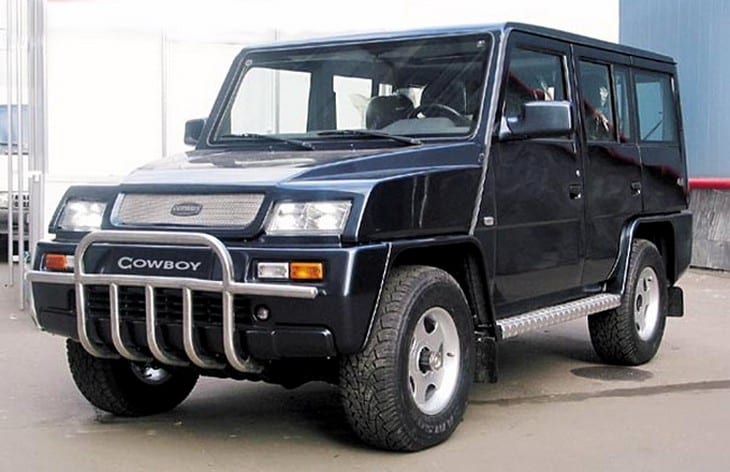 Karachay-Cherkessia is one of Russia's ethnic republics with the city of Cherkessk being its capital. Cherkessk had its own vodka brand, called Mercury produced by the Derev brothers. Mercury established an automobile subsidiary in 2003, called Derways. Its first product was a boxy off-roader, based on the Romanian Aro. In 2006 Aro was declared bankrupt and could no longer supply chassis. That's when Derways switched to low-end Chinese brands. There was the Derways 31340 Saladon (from Zhengzhou-Nissan), the 313130 Land Crown (from Xinkai), the Aurora (from Huanghai), and the 233300 Plutus truck (from Huanghai) Only a couple of hundred units were produced of these until 2009.
By 2009 Derways was deep in debt. Sberbank, its biggest creditor stepped in and bought 51 percent of shares. Derways was overhauled and became a contract assembler. Over the years the facility was used by Geely, Great Wall, Lifan, Haima, and Chery. In 2015 sales started to drop and by 2018 Derways was forced to halt operations. Today the plant lays dormant.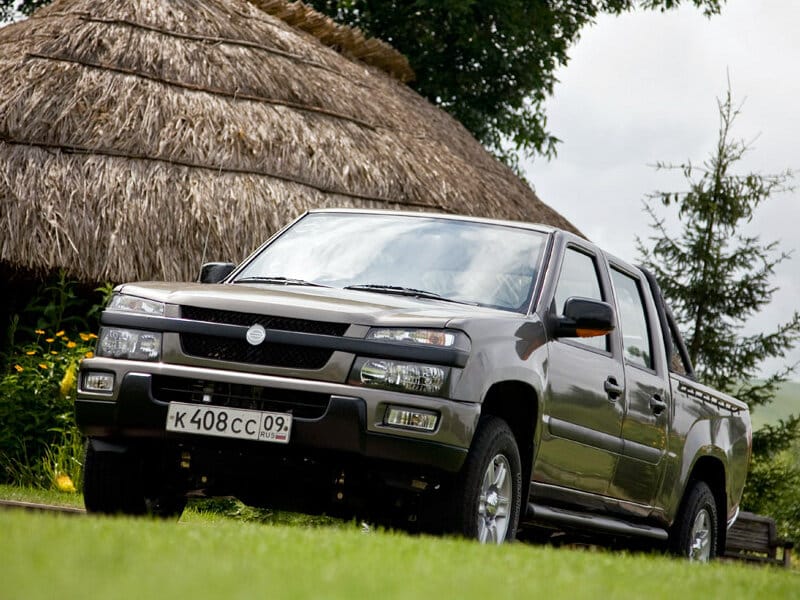 As this overview shows by the mid-2010s only a few Chinese companies, such as Geely, Chery and Great Wall stayed in Russia. A new wave arrived at the end of the 2010s and then last year as Western carmakers left due to sanctions, Chinese companies sensed a new opportunity. See part 2 of the current developments.