Another new electric car from China. This is the all-new Chang'an E30 EV. Interestingly 'all-new' means all new, the E30 isn't based on any existing Chang'an. Looking at the size it might share its platform with the Chang'an Eado that debuted in China at the Guangzhou Auto Show in December.
Update: one reader (thank you) informed me that the Chang'an E30 is in fact based on the upcoming new Hafei Saibao. That seems indeed correct, Chang'an bought Hafei Automobile in 2009 and since then both companies are working together on developing new small and medium-sized cars. The new Saibao will be available with patrol engines and there will be an electric as well.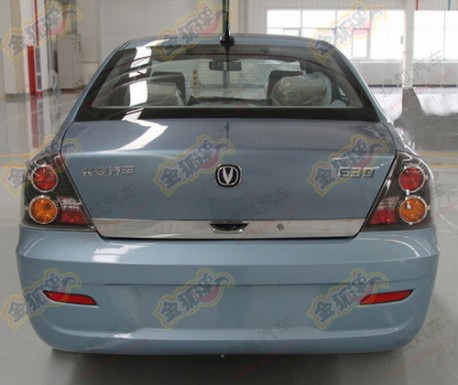 The electric motor gets its juice from a lithium-ion battery pack and pops out 45kw, good for a 130km/h top speed.Range is 200 km, charging takes 6-8 hours, 0-100 taks 13 seconds. Curb weight is 1610kg. Size: 4435/1710/1470, wheelbase is 2600. The Chang'an E30 EV will likely debut at the Beijing Auto Show in April.
Via: Sohu.com.