The Japanse sportscarmaker Mitsuoka has arrived in China. Mitsuoka debuted at the Shanghai Auto Show in April and yet again on the 'Beijing Imported Car Exhibition' in late November where I met all their crazy cars in person. They have now opened their first dealer here in Beijing, time to have a look at what they offer. On the first pic the brilliant Orochi at the Beijing show.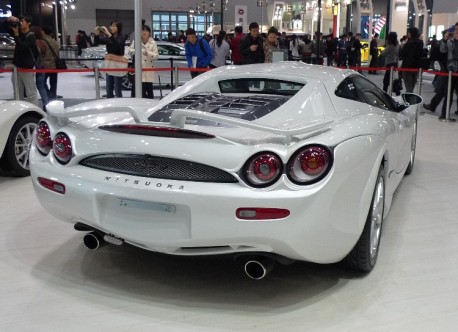 Mitsuoka sells three cars on the Chinese market: the Orochi, the Himiko and the Galue Convertible. The Orochi is a mad-lined supercar powered by a Toyota-sourced 3.3 V6 with 233hp and 425nm. Price in China: 2.2 million yuan or 348.000 US dollar.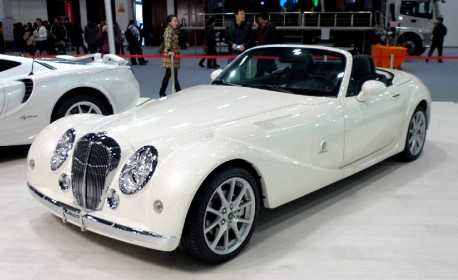 The 'classic' Himiko is based on the Mazda MX-5 and powered by a Mazda 2.0 with 162hp and 189nm. A great looker this is! Will do fine at weddings. Price in China: 850.000 yuan or 154.000 US dollar. Exclusivity, does not come cheap…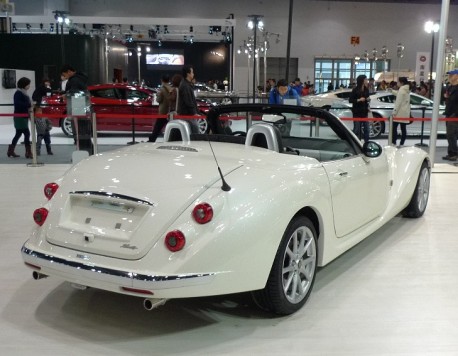 Great styling here, Jaguar comes to mind.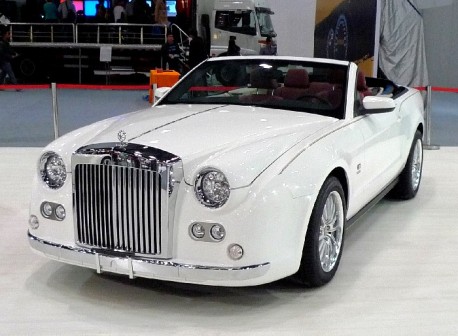 The Galue Convertible is design-wise an interesting mix between classic and contemporary. It is based on the Ford Mustang, power comes from the Mustang 4.0 V6 with 215hp and 325nm. Price in China: 1.15 million yuan or 182.000 US dollar.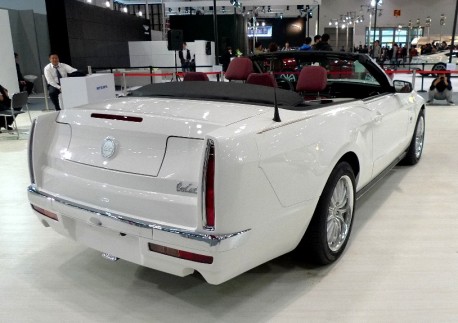 Cadillac influences here.
Well then, will Mitsuoka sell? It probably will. Chinese car buyers still strongly believe that kitch is a good way to show one's success. Aston Martin for example is often considered as being too low-profile, people can't immediately see it is expensive. The offerings from Mitsuoka certainly don't have that problem. Price-wise all seems fine, expensive enough to be considered 'expensive' but not so expensive it needs to compete with the likes of Ferrari and Lamborghini, a competition it will certainly loose.
Looking forward to see the first Mitsuoka on da streets…
Via: Cheshi.com, Mitsuoka China.