The Denza D9 had a night to remember, amassing 3,000 pre-sales in just 30 minutes after its launch, according to the carmaker.
It's a solid start to life for Denza's new halo product and gives hope that the brand's rebirth will bear fruit.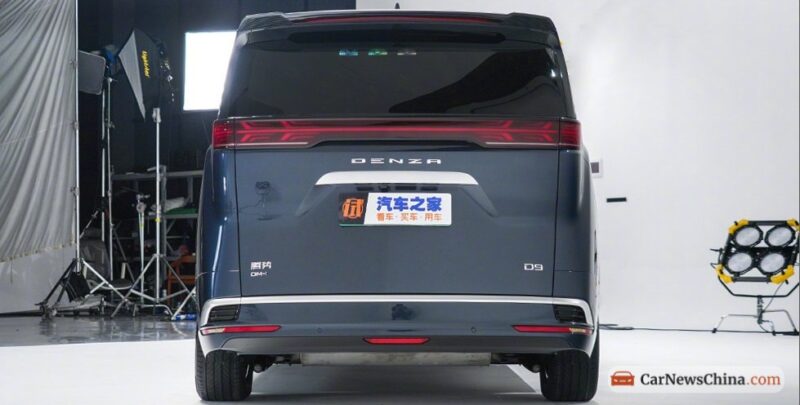 The D9 represents a "new epoch" for the much-maligned joint venture between BYD and Mercedes-Benz, something made clear by BYD's Chairman and CEO, Wang Chuanfu, during the address. This new epoch will see much less participation from Mercedes-Benz, as earlier this year they diluted their share in Denza from 50% to only 10%. BYD now holds 90%.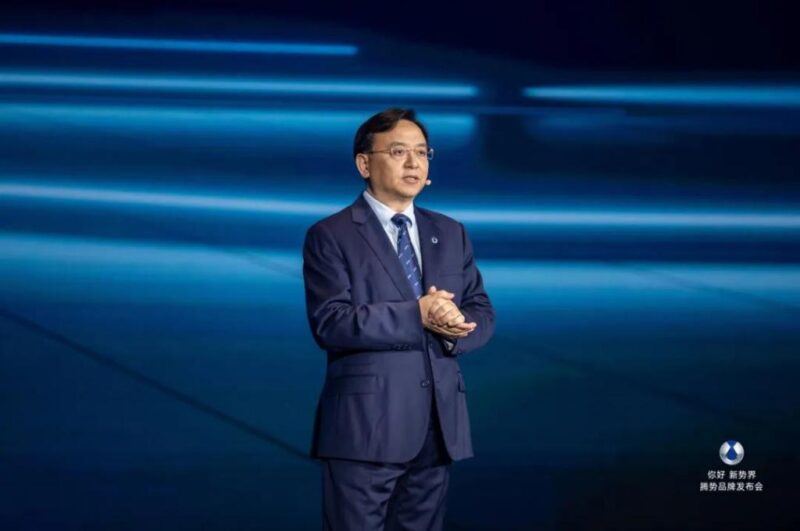 Denza – a pain both for Mercedes and BYD
Shenzhen Denza New Technology was founded in 2010, then under the name Shenzhen BYD Daimler New Technology. It was never a truly happy joint venture, with many delays and a near-total lack of products. It was only in 2012 that the joint venture announced the Denza brand name. Their first car, initially called Denza, was launched another two years later, in 2014, but only in selected cities.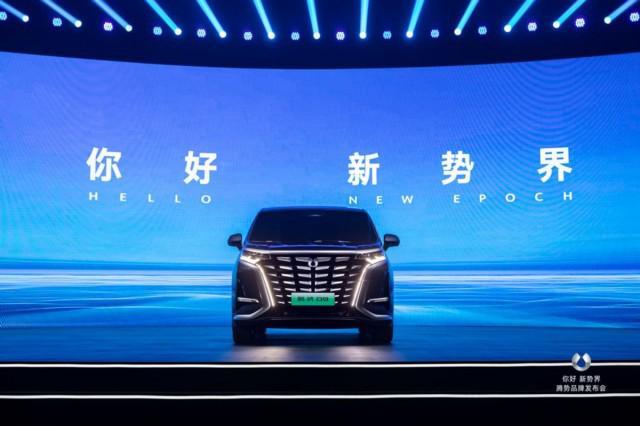 The Denza was an odd proposition, a high-riding, egg-shaped sedan with no folding rear seats. Sales were slow, but the joint venture didn't do much about it. In 2018, four years after its launch, the Denza received an update and a new name: Denza 500. Surprisingly, it didn't help much.
Back in 2022, epitomized by the D9 claiming a letter and a number as its name, Denza plans to expand its range beyond just the X SUV rapidly.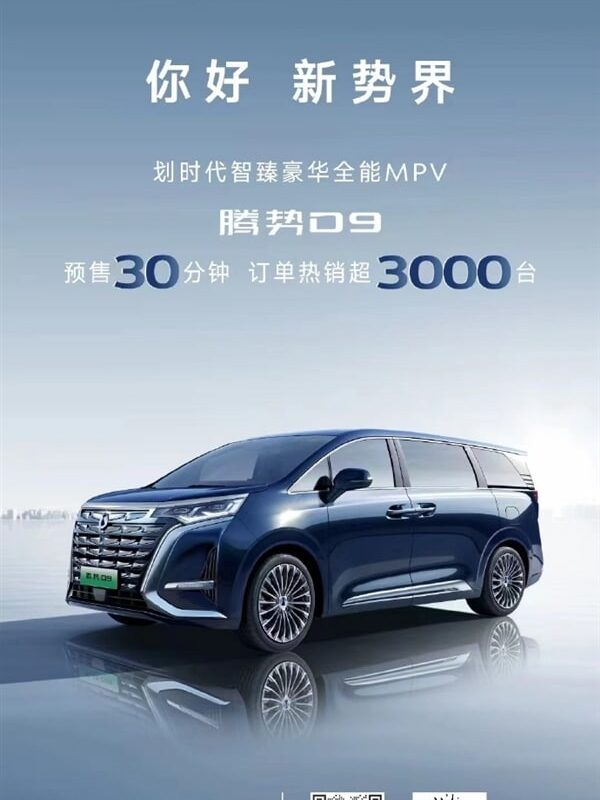 Impressive Features for a New Era
After plenty of coverage before the event took place, it was a mystery what new information Denza might reveal at the launch.
Spectators needn't have been concerned, with Denza detailing what looks to be a highly impressive spec sheet for their new MPV.
The new vehicle is based on BYD's e-platform 3.0 in EV form, and the DM-i platform as a hybrid.
The use of BYD's hybrid and EV powertrains was always a given, but a tech-laden interior with conference call abilities, built-in driving game, seven connected screens, and a heads-up display unit were particular highlights.
In addition, four seats with heating, ventilation, and massage functions inside, second row seats with a wide-range of flexibility, and use of Nappa leather and real wood across the cabin, made sure the luxury emphasis came across.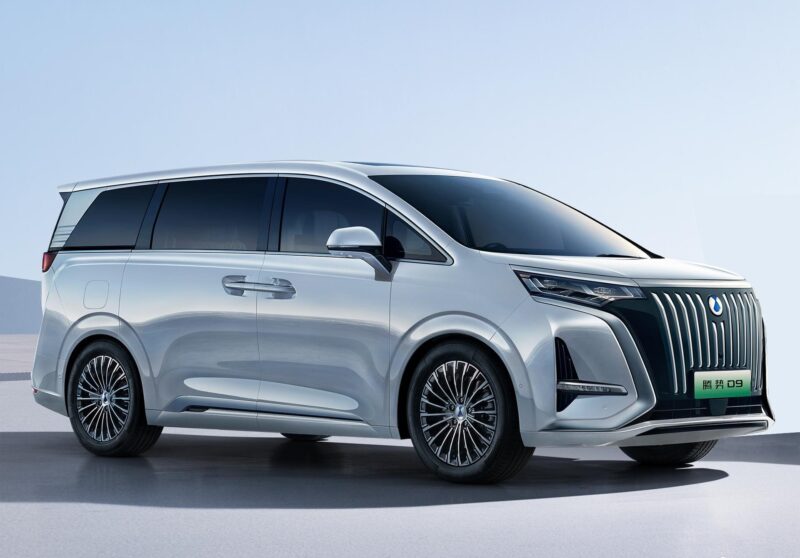 Specifications
The important parts, such as dimensions, range, and price were what most viewers wanted to know and again, the Denza didn't disappoint.
The D9 comes in at 5.25-metres long, 1.96-meters wide, 1.92-metres tall, and has a wheelbase of 3.11-meters.
Range is between 945 and 1040km on the hybrid models, and over 600km on the electric-only version. The hybrid model is capable of 190km electric-only driving.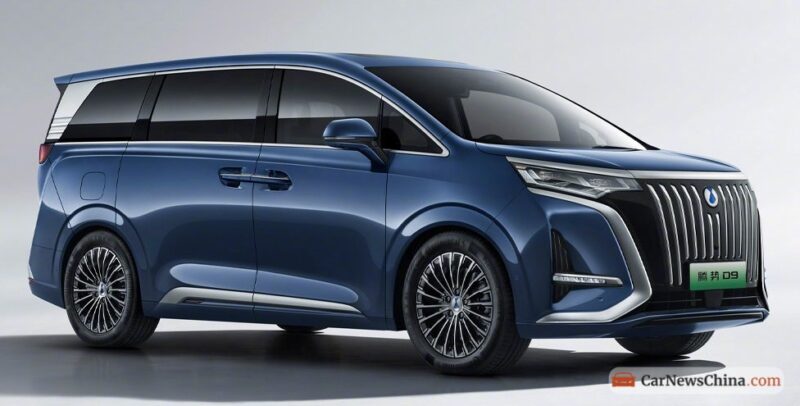 Charging is equally strong, with hybrids capable of 80kW DC fast charging, and BEV models up to 166kW fast charging.
Prices at launch range from 335,000 to 445,000 RMB (49,300 – 65,600 USD) for the four hybrid variants, and 390,000 to 460,000 RMB (57,500 – 67,800 USD) for the BEVs. A super-luxury four-seat 'Founding version' will cost 660,000 RMB (88,400 USD) and is limited to just 99 units.
Zhao Changjiang, general manager of Denza's sales division, said that Denza will complete the layout of 200 offline stores this year, covering 68 cities across China.
For the full download from the launch, check out our other article here.