The Mercedes-Benz SLS AMG is a very fine sportsmachine. Big engine, long bonnet and gullwing-doors. But still, it won't sell all by itself, not even in supercar-hungry China. Benz therefore hired two big guns for an event at the otherwise very local Hubei Auto Show in the great city of Wuhan in Hubei Province. If those don't sell the SLS, well, what does?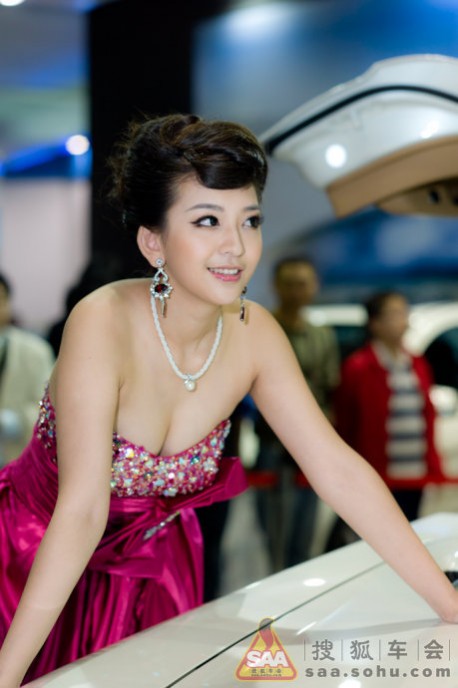 Meet the girl: her name is Cao Yang, only 18 years old, Chinese nationality, 1.67 meter in the sky. Measurements: 88 62 90. Education: high school. Professional model since the age of 16. Can also be hired as a spokesperson or hostess. She has been on local Hubei TV many times, in TV-shows and soap opera's. Hobby's: dancing and DJ-ing. I hope she will be at the Beijing Auto Show in April…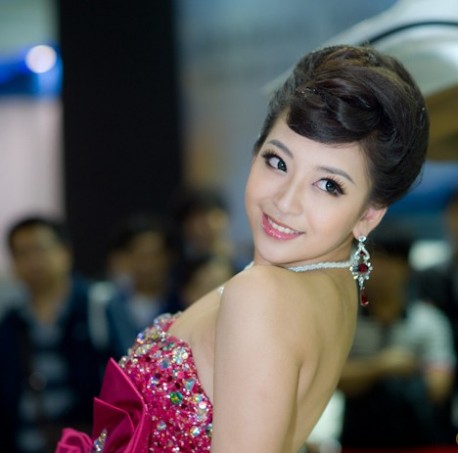 Benz by la way ain't the only company hiring melons to sell cars. Volvo does it, Lamborghini does it, and Maserati does it very well. Benz indeed, came late to the game.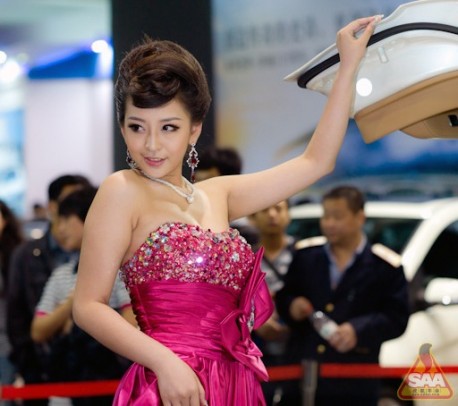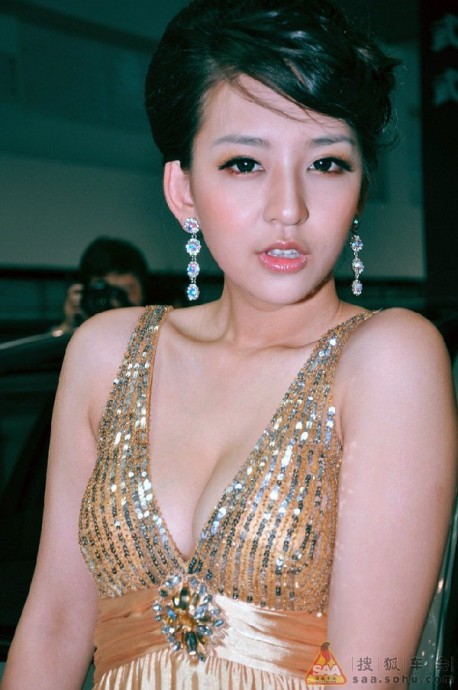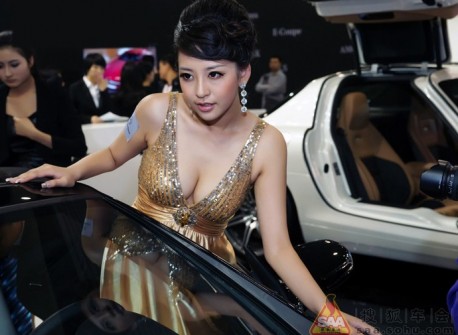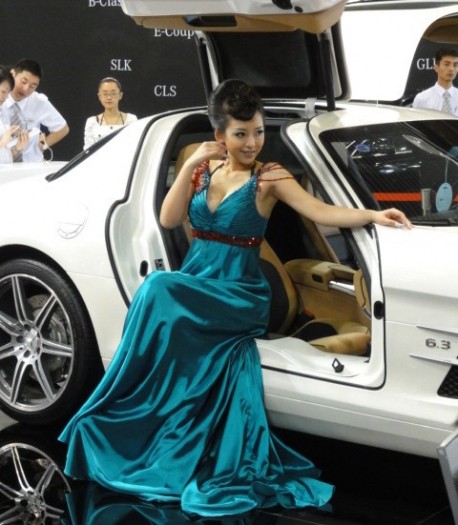 Well, hello reader, what will it be.., the girl or the car?
Pics via: Sohu.com.