Yesterday I posted a post on a man selling two extremely rare Hongqi 770's and showed you the first one. A little copy-paste:
The Hongqi (Red Flag) CA770 is China's most famous, iconic and admired car. It was based on the 1950′s Chrysler CA 70 and was made in China in various forms from 1966 to 1981, only 847 CA770′s were ever produced. It is therefore a special thing when a somebody sells one, but it happens.
It is even more special when somebody sells one on the internet, the old Hongqi's usually go by high-profile auctions these days. And it is almost unbelievable special  when someone sells two old Hongqi's on the internet at the same time.
Now, more on the second car: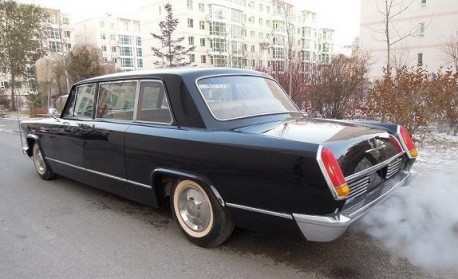 As you can see this CA770 is in much better shape than the other car. Restored, perfectly maintained and most important; it is still running. It is offered in Dalian as well by the same seller, this is what he got to say: made in 1975, No. 424, three rows of seats, glazed windows, used as a private car, 110.000 km on the meter. I won't let you wait any longer, price is 560.000 yuan or 89.000 USD and that again is on the cheap side.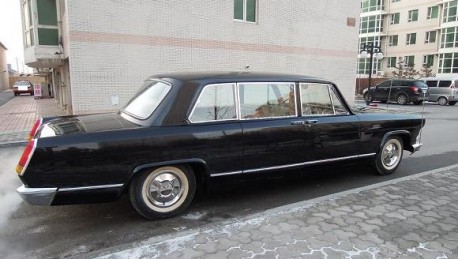 There is one little catch, latest vehicle registration date is 1989. So just like with the other car you got to make it street legal again by yourself which won't be easy. However, in most Chinese cities owners of important old cars can get temporarily plates, usually for one day, so they can use their golden oldies for a rally, a party or their wedding.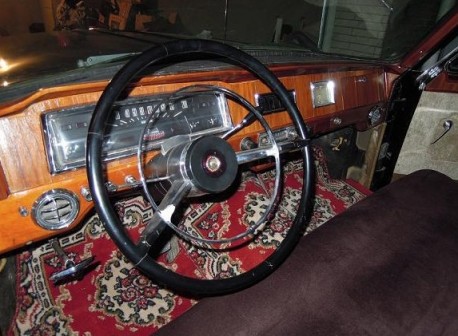 Dash seems in great shape and all-original. Seat covers are certainly not but they are likely used to protect the original cloth. If you look at the doors you can see the lining there did survive very well. Same goes for the back: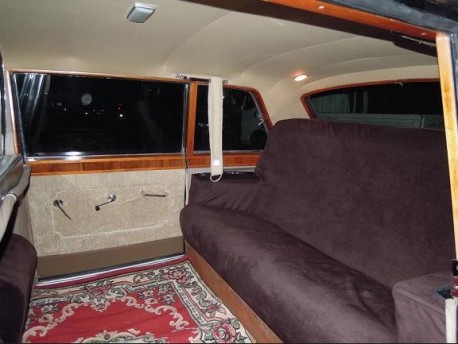 Ceiling, wood and doors are factory fresh! This is actually one of the best Hongqi's I have ever seen. The carpet is likely original too, I have seen it in other Hongqi's. This one is very sure worth the money asked… Buy? Here is the add: CN2Che.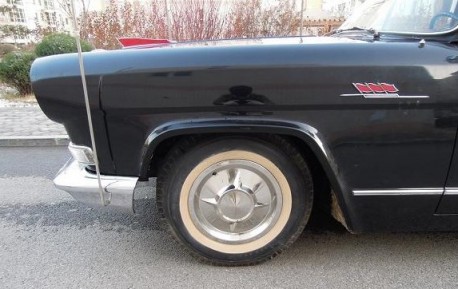 Pull up in front of any office with this, and you'll be in Big Business. Three red flags represent the workers, the army and the farmers, the three traditional pillars of China's communism. Sticked on a huge limousine based on a very American capitalist car! Great work indeed.