The Hongqi CA770 is China's most famous, iconic and admired car. It was based on the 1950's Chrysler CA 70 and was made in China in various forms from 1966 to 1981, only 847 CA770's were ever produced. It is therefore a special thing when a somebody sells one, but it happens.
It is even more special when somebody sells one on the internet, the old Hongqi's usually go by high-profile auctions these days. And it is almost unbelievable special  when someone sells two old Hongqi's on the internet at the same time. But that indeed is exactly what is going on, right now.
In this post the first car, second car tomorrow. So much emotion, it ain't good for me heart, I need a smoke first…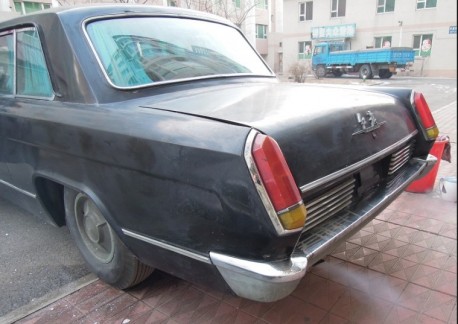 This CA770 is offered in the great city of Dalian in Liaoning Province. The ad was listed on February 1, 2012. Yez, you can still snap it up! This is what the seller says: unrestored original (!!!), made in 1978, No. 626, three rows of seats, glazed windows, used as a private car, 200.000 km on the meter.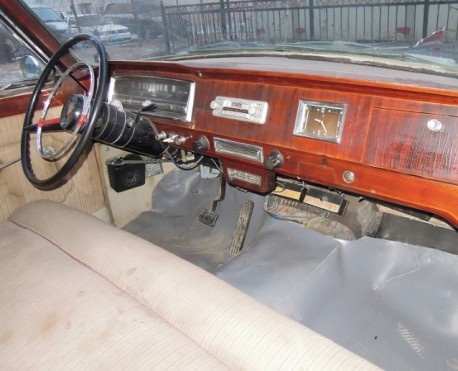 If that all sounds too good to be true, well, it is. Last vehicle-registration date was in 1989, meaning is hasn't been used much since then. Seller says the car is "non-operating". However, there are many Hongqi-specialist around the country who can fix that and the good old American Chrysler engine (5.6 V8 with 161kw) will likely fire up again.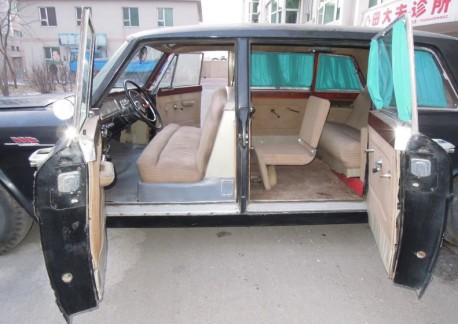 Price for all this pretty: 360.000 yuan or 57.000 USD and that is really on the cheap side, I guess the owner needs some money very quickly… It is absolutely worth the money but looking at the pics it will cost at least another 30.000 USD to get this baby back in a decent driving condition, then the buyer has to find a way to make it road legal again, with plates and insurances, which isn't as easy in China today as it was like 10 years ago.  But if I had the money I would forget about all that and just buy the damn thing right away!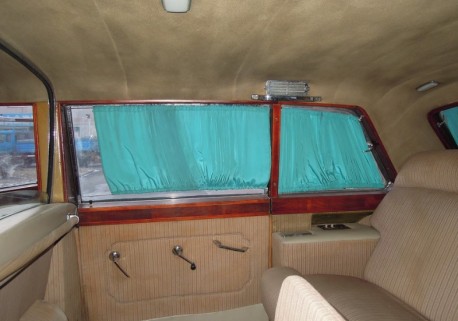 Big car for Big men. Sofa, carpet, lotta wood, ash trays, window to shut up the driver, all a fine vintage Hongqi 770.
The ad here: Cn2Che.