Sad news… There was a horrible accident on a highway in Hunan Province on February 9. A huge transport truck loaded with 12 brand-new Mercedes-Benz E300L's went up in flames, the fire destroyed 10 of the Benzes, total loss is estimated at 5 million yuan. Fortunately the driver and co-driver weren't hurt.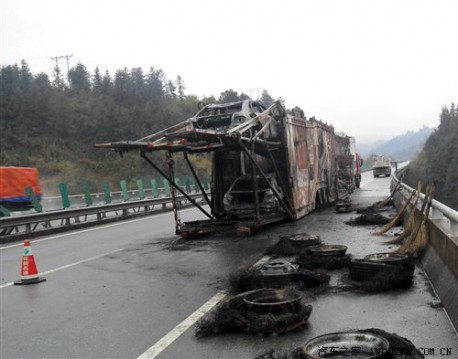 Highway police investigated the incident and concluded the fire started in the tires which where probably overheated. Chinese truck drivers usually don't take any brake except for fuel and a quick pee. They just ride on for 24 hours or more without even thinking about it. This truck was on its way from Beijing via Shanghai to Kunming, a distance of over 3500 km by road.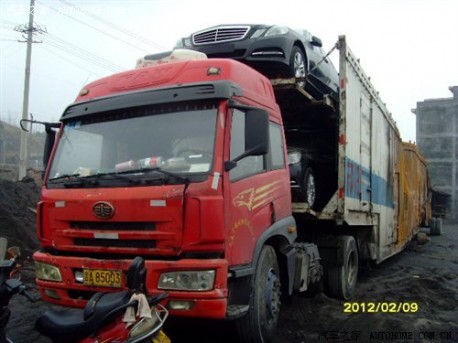 Two cars up front seem all right. Truck's cabin didn't catch any fire. Truck is made by First Auto Works (FAW). The Mercedes-China-only Benz E300L is based on the standard E-series and stretched by some 15 centimeters in the middle for more space in the back. The E300L is made in China by the Beijing-Benz joint venture.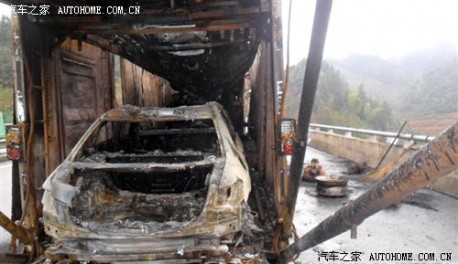 Via: Autohome.