Infiniti will bring a stretched M-series to China, it will debut at the Beijing Auto Show in April and it will be listed on the Chinese car market in June. The stretched M will compete with cars such as the Audi A6L, Benz E300L, BMW 5Li and Volvo S80L. There is however, one big problem for Infiniti.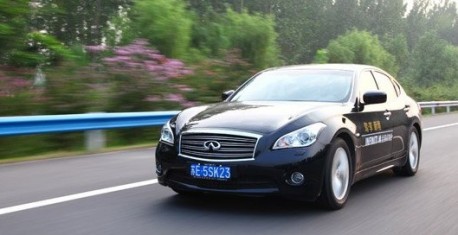 All mentioned cars are locally made, in China, but the Infiniti will not, it will be imported from Japan. Infiniti is still trying to secure a Chinese production base, so far without success. The stretched M will therefore be some 20-25% more expensive than the competition which in this market-segment still matters a lot, many of the L-cars are bought by companies that can't throw too much cash around.
Infiniti so will sure sell some, but it won't be a big success.
Via: QQ.com.