We end today's coverage of the China auto industry with an interesting story that popped up on the Chinese interwebs today. This fine yellow sportscar is supposed to be the JAC S11, a concept to debut at the Beijing Auto Show. It loox almost exactly as the TJ Innova S11 concept that debuted at the 2009 Shanghai Auto Show. TJ Innova is a Chinese design studio based in Shanghai. Did JAC buy the design from TJ Innova for a big marketing-splash?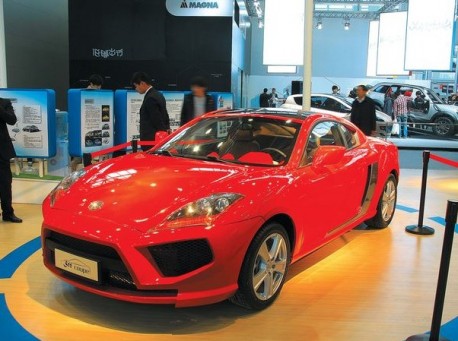 TJ Innova S11. It was officially a 'hybrid' but nobody could look under the bonnet, so probably it was empty down there. TJ Innova did say the 'engine' was up front, so it ain't no mid-engined race machine.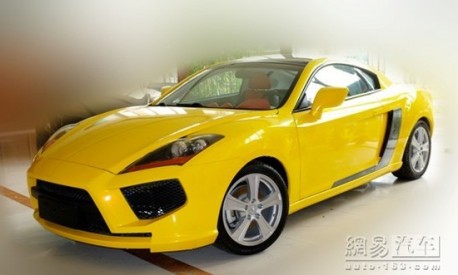 The S11 was, and is, an interesting mix between a Mitsubishi EVO, a Audi R8, a Lamborghini Gallardo and a Ferrari F430. JAC however doesn't have any platform for this sorta vehicle, it is hard to imagine they would develop one especially for a sportscar which design is already 3 years old.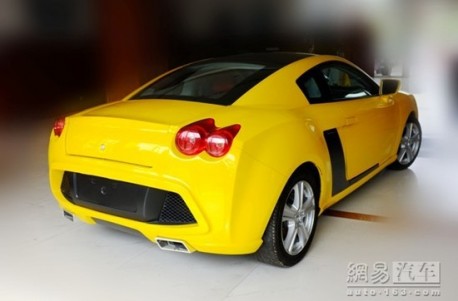 Actually, it is hard to see why Chinese media think this is a JAC at all, there are no visible JAC-logo's on the car and up until now we haven't heard anything about a sporty JAC. What seems for sure is that the S11 is still very alive,and that indeed is a good thing, because it loox, in a way, very brilliant.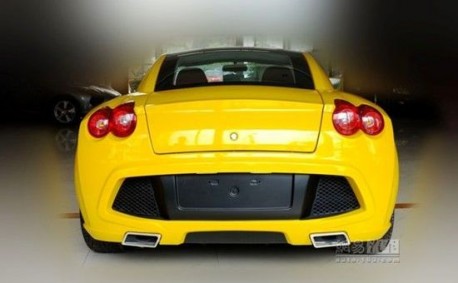 What an ass…
Via: 163.com.