This is the new Smart Fortwo Dragon Edition, a China-special to celebrate the Chinese Year of the Dragon, that debuted today at the Beijing Auto Show. The Dragon Edition is limited to 700 cars and will be available until the end of the Dragon-year in late January next year.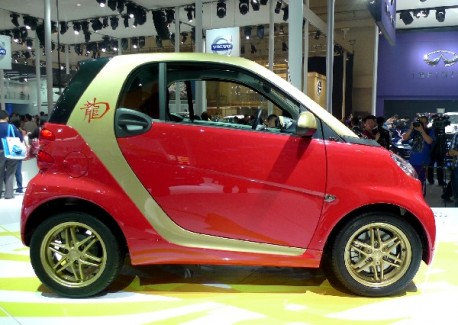 Dragon-thingies: special gold-painted alloys, special red and gold paint on the car, ancient-style dragon-characters on the B-pillar and the red-gold theme continues in the interior. Potential Chinese car-buyers were all over it, so it likely will sell.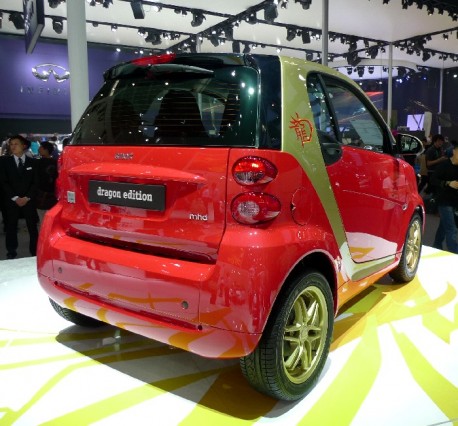 All very nice this dragon stuff and such and such. Now, who do you think designed this thing? Must be some tea drinking girls in Smart's artyfarty multiculturally department, right? No, wrong: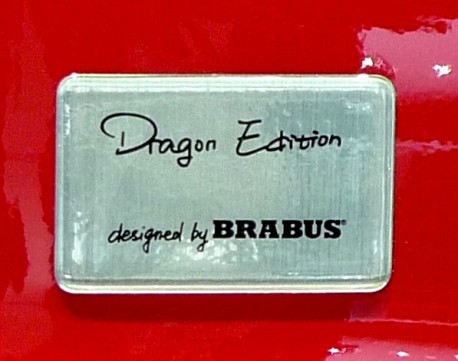 It was Brabus… Shame on Brabus! Once a company that made mad cars nobody could drive. Now this crap. Dragon's engine hasn't been tuned at all, smells cheap… But it got worse! There was yet another Brabus designed Smart special-China-edition on the hippydippy booth. Close our eyes!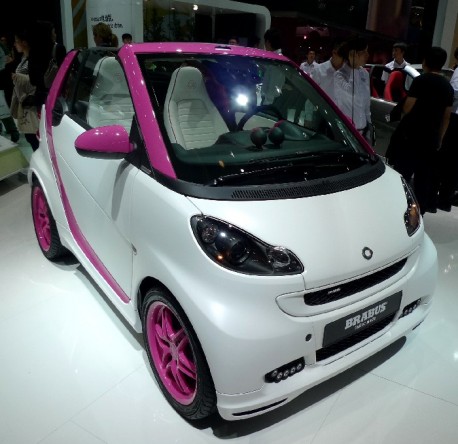 A pinky Brabus 'Tailor Made' Smart Fortwo Cabrio. This, is a Brabus! Still holding your food in? Comes the interior: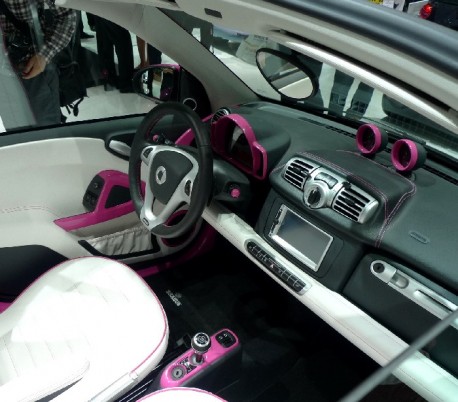 The Horror! That's it for today, we'll be back tomorrow with much more news from the Beijing Auto Show…