The Zotye Z100 did not appear at the Beijing Auto Show but did appear at a local dealer show near Zotye's headquarters, priced very cheap from 23.800 yuan to 25.800 yuan. Note license plate: Xin Jiangnan TT, or New Jiangnan TT. The Jiangnan TT is the cheapest car in china, based on the ancient Suzuki Alto. Jiangnan is a subsidiary of Zotye Auto. Whether the Z100 is the replacement for the TT or an addition to the TT is not very clear at the moment, in China new can mean both.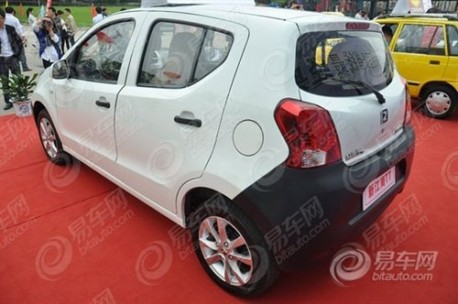 The Z100 is design-wise a copy of the current Suzuki Alto. Jiangnan has a license from Suzuki for making the old Alto. Zotye however does not have any license for the current Alto which is already made in China by the Chang'an-Suzuki joint venture. Illegal copying indeed but Zotye will very likely get away with it, again.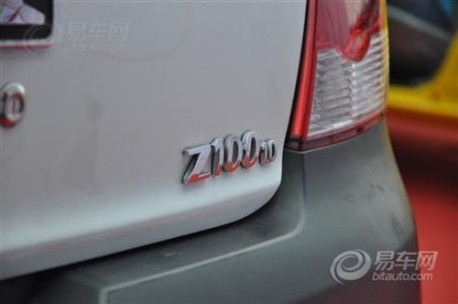 Power comes from a 1.0 four-cylinder with some 56hp, the same engine is also used in the expensive versions of the Jiangnan TT. So ya' know what you buy for no money…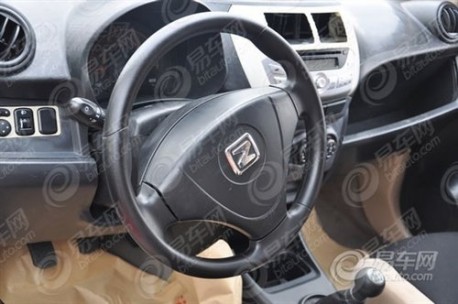 Interior is, let's put is nicely, very basic.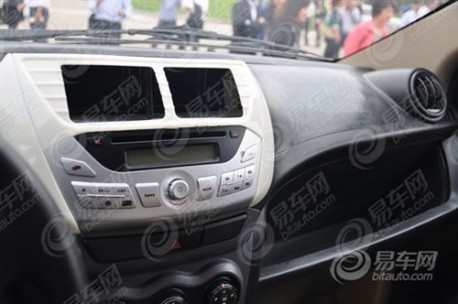 Well, it has a CD-player. 23.800 yuan (3778 USD) ain't a lotta money, not even in most of China, anymore.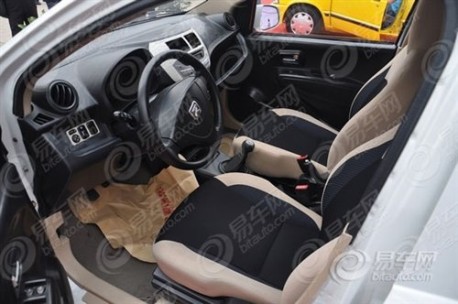 Via: Sohu.com.