The new Zotye Z300 sedan debuted at the Beijing Auto Show. The Zotye Z300 is a shameless copy of the Toyota Allion. Zotye so should say: "thank you Toyota!", but they don't. And Toyota doesn't sue. They wouldn't win anyway, not a change. The Z300 will hit the Chinese car market in the second half of this year, price is expected to start around 65.000 yuan.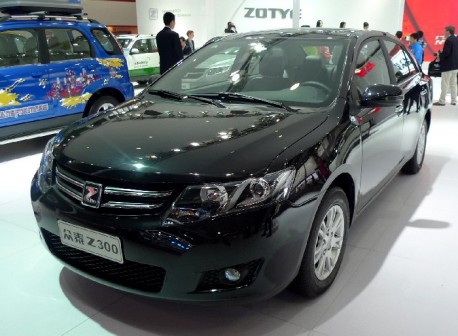 The red car on stage didn't move, and the girls didn't move much either, so I found a fine black example for the other pics. Quality-wise things seemed fine enough, Zotye has been improving its quality steady over the years. The Z300 has to become Zotye's best-selling car but plans for this year are modest, only some 15.000 will be made until December.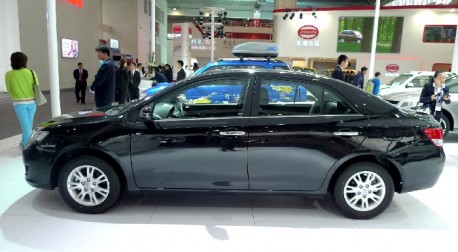 Power comes from a Mitsubishi-sourced 1.5 with 120hp and 143nm, mated to a 5-speed manual or 5-speed automatic. Size: 4565x1766x1493, wheelbase is 2700.