A freak accident in the great city of Guilin in Guangxi Province. A Wuling minivan fell straight through a road in the center of the city. The hole appeared out of nothing. The van fell about one meter down on its side, the driver was wounded and taken to a local hospital. Sudden holes in roads are common in China thanks to shoddy construction. Similar holes have eaten complete trucks.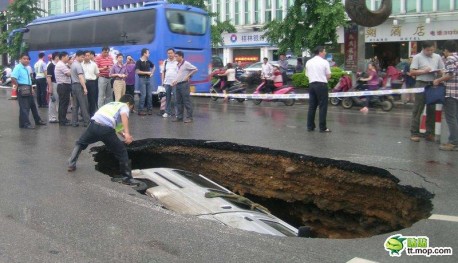 Authorities usually blame bad weather for sudden-holes-in-roads. The weather has been very bad in Guilin over the last few days. But what road breaks down under a few drops of rain?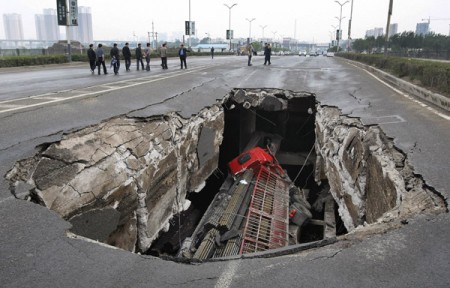 Changchun, May 2011.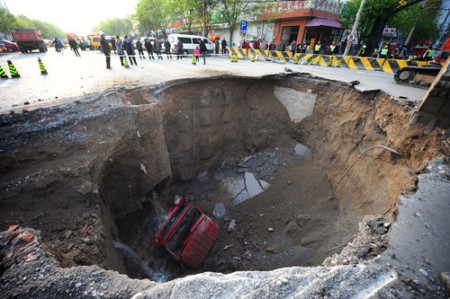 Another truck, Beijing, April 2011.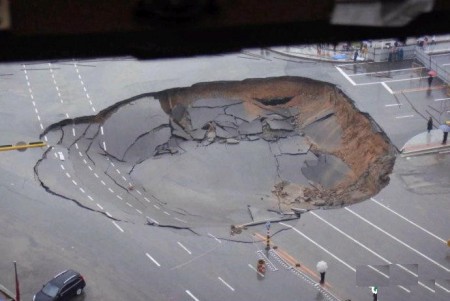 Anshan, Liaoning Province, September 2010.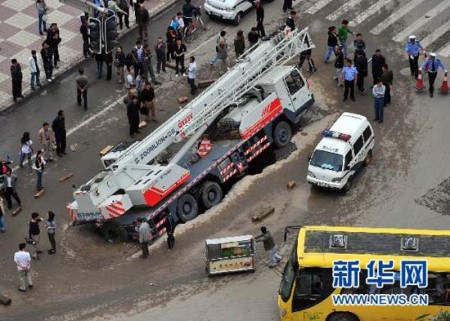 Lanzhou, Gansu Province, September 2010.
Pics Guilin via: MOP.