Here we have a very red Ford Probe LX, seen in a residential neighborhood in Beijing. The Probe was made from 1988 until 1997, this particular car is a fist-gen Probe, made from 1988 until 1992. The Ford Probe was never officially sold in China, this red example has black Tianjin-license plates indicating it was imported by a foreign company which could import their own cars in the 1980's and early 1990's.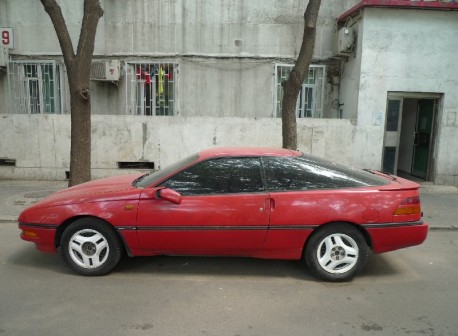 The Ford Probe was based on Mazda's front-wheel drive GD platform, the body however was Ford's own design, except for the pop-up headlights that were lifted from the Mazda RX7. The Probe was available with three different engines; Mazda 2.2, Mazda 2.2 turbo and Ford's own 3.0 'Vulcan' V6. The LX model came with the Vulcan which was good for 140hp.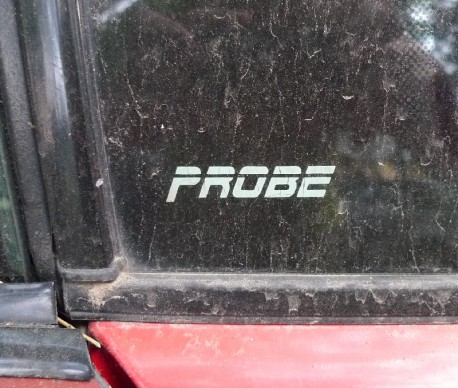 This red Probe seemed abandoned but not completely forgotten. Tires were soft but not flat, body was dirty but not rotting too much, side mirrors had broken off but were still somehow attached to the car, and behind the front window sat a 2012 insurance sticker. This all means somebody still takes car of this red beauty, but just not too good.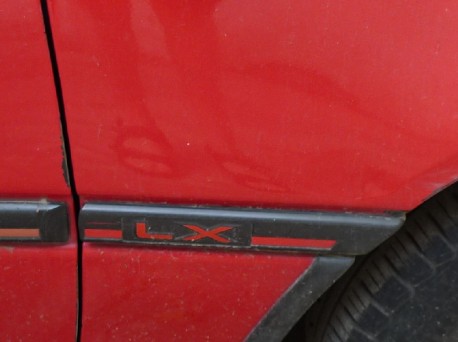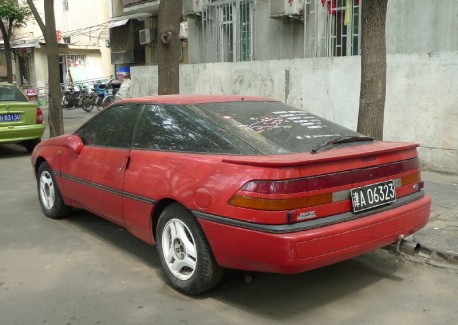 When Ford started working on the 'Probe' it was actually meant to become the 4th generation Ford Mustang. When die-hard Mustang fans heard about it they got mad; front-wheel drive, a Japanese platform and no V8! A massive protest followed, Ford relented and decided to design another new Mustang. The FWD design however was almost finished and Ford didn't want to scrap it, so it then became the Probe instead.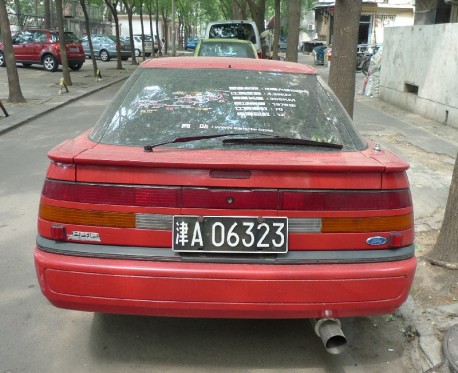 Big exhaust pipes are Better than exhaust pipes. Pipe was not standard. Small square reflectors, one sits right from Ford-logo, were not standard either. Reflectors seem to be glued straight on the body work, why would someone do that..?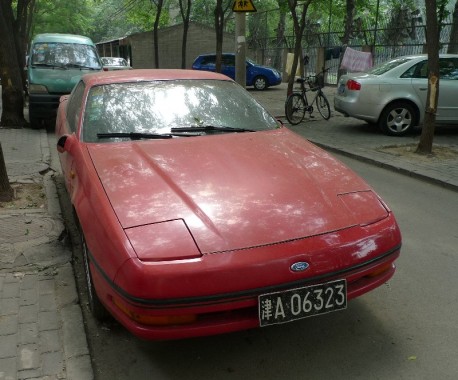 A great sportsmachine, and likely the one and only in the whole of China. A truly special car…