The seventh generation of the legendary American muscle car, the Ford Mustang Dark Horse, will return to Chinese stores after it left the market in 2020 due to new emission regulations. The Dark Horse should start deliveries in the first half of the following year.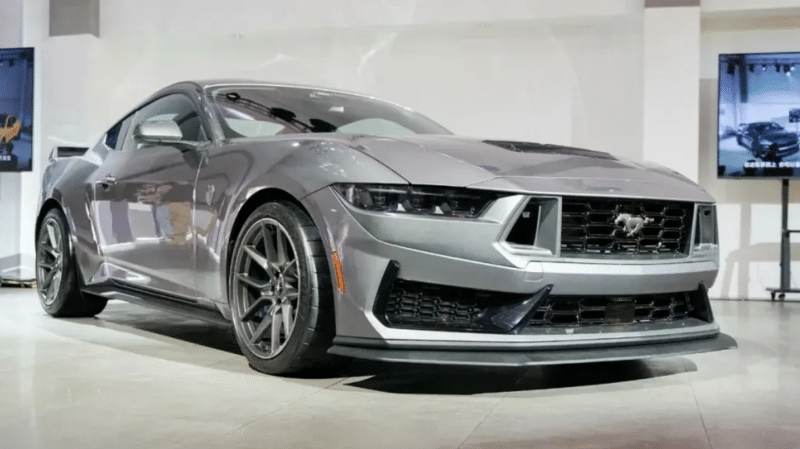 One of the muscle car culture legends first entered the Chinese market in 2015, when the sixth generation of the car was introduced to Chinese drivers. Mustang was offered with 2.3 L and 5.0 L engines, respectively. In 2019, Ford went a step further and reduced the price of the 5.0 L version to 576,800 yuan (79,000 USD), which made the model the strongest and with the highest displacement in the price segment.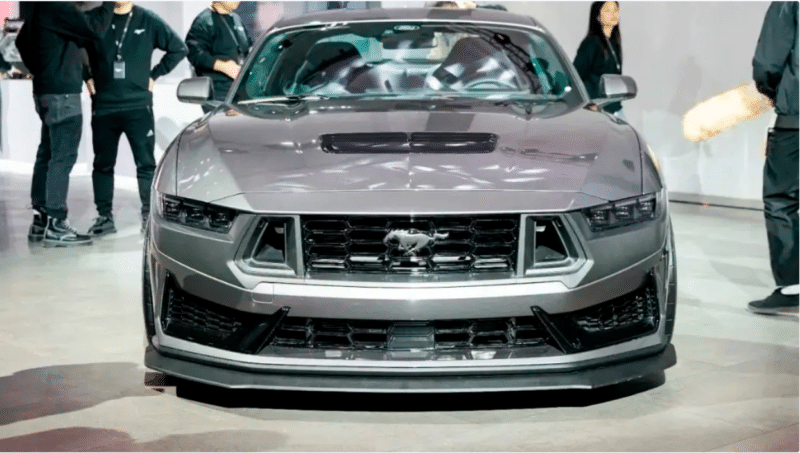 In the overseas markets, Ford sells the Mustang in three versions – EcoBoost, GT, and Dark Horse. Dark Horse carries the strongest engine – a 5.0 L V8 engine.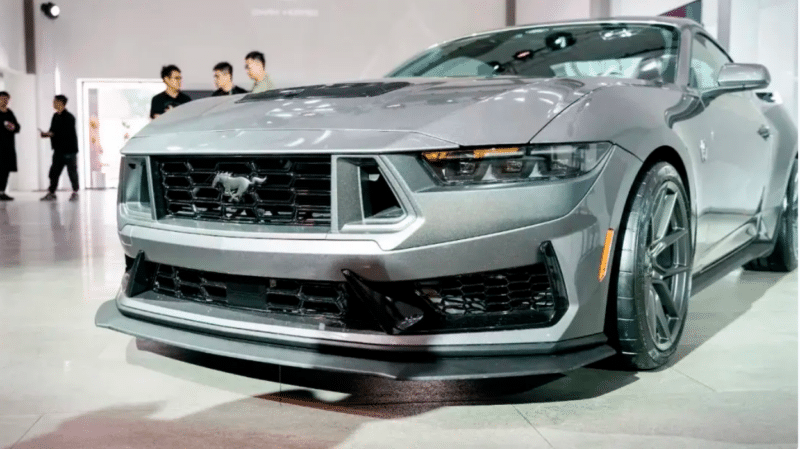 The car's grille has a rugged, trapezoidal design with the classic prancing horse logo in the center and tuner-like air intakes on both sides. The larger grille surface also provides better heat dissipation for the vehicle. The new Mustang kept the iconic three-group smoked black light beads. Dark Horse uses a front cover design, with the front lip length exceeding the front end of the car. However, it is said that the front cover of the version introduced to China will be adjusted.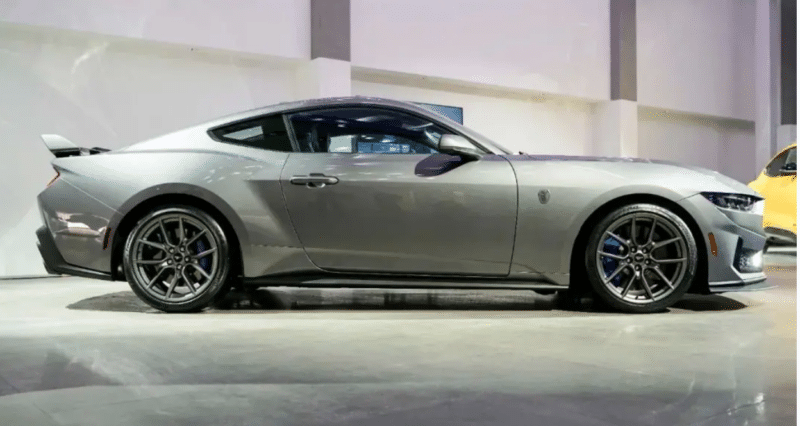 With a slim hood, front overhangs, lower side skirts, flat windows, and a longer L113 distance, emphasizing the temperament of a large-displacement car, Dark Horse kept the original design on the sides of the vehicle.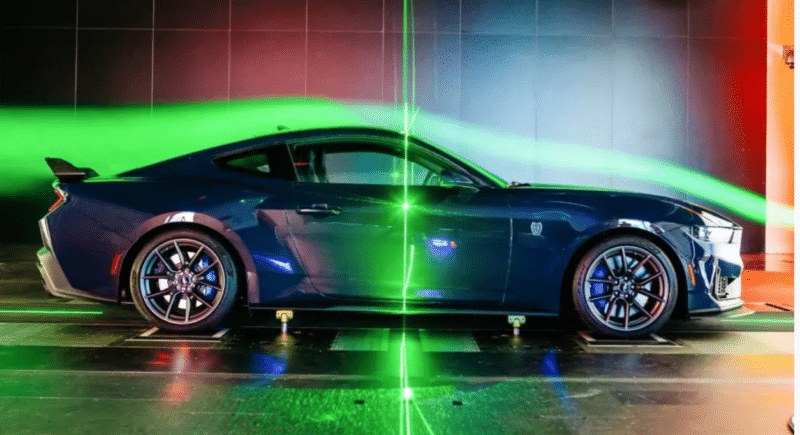 The car features 19-inch wheels with 305/30 ZR19 and 315/30 ZR19 Pirelli P ZERO PZ4 tires in the front and back, respectively. The Mustang Dark Horse uses Brembo 6 and 4-piston calipers at the front and rear, as well as ventilated discs with a diameter of 390mm at the front and 355mm at the rear. Mustang Dark Horse 96-0km/h braking distance is only 26.2 meters.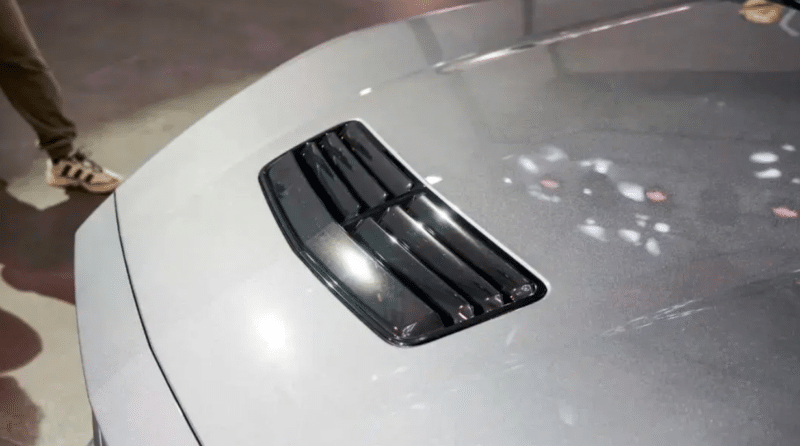 Ford's model carries the fourth generation of 5.0 L Coyote V8 with 372 kW and 566 Nm output, which makes it the strongest engine in the Mustang series after Shelby. The Mustang's engine, paired with a 10AT transmission, enables 0-96 km/h in 3.7 seconds.
Source: Dongchedi