One of the first SUVs in automotive history, the Ford Bronco, applied for the sales license in China this week. The model will be manufactured by Jangling Motor and Ford joint venture (JV) next year.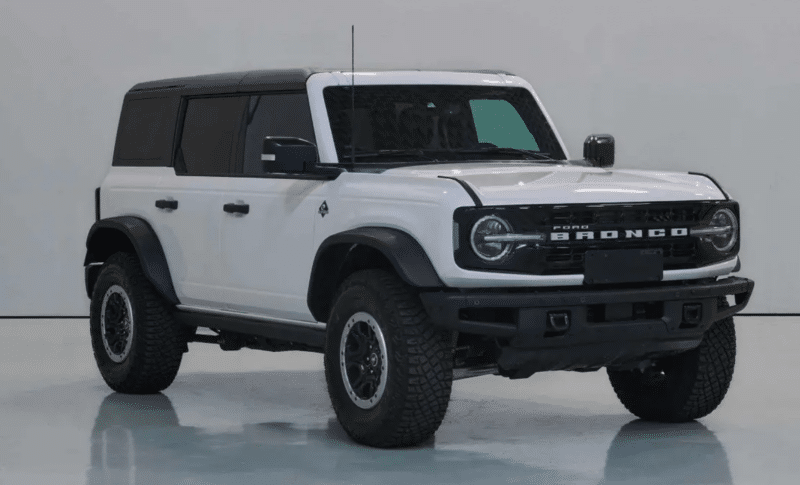 Based on the catalog of new vehicles that applied for the license from the Ministry of Industry and Information Technology (MIIT), the exterior of the future made-in-China version is the same as the overseas model. It adopts a rugged design. The front end uses straight lines, both sides of the headlights adopt a round retro design, while the "BRONCO" logo on the center net enhances its visibility.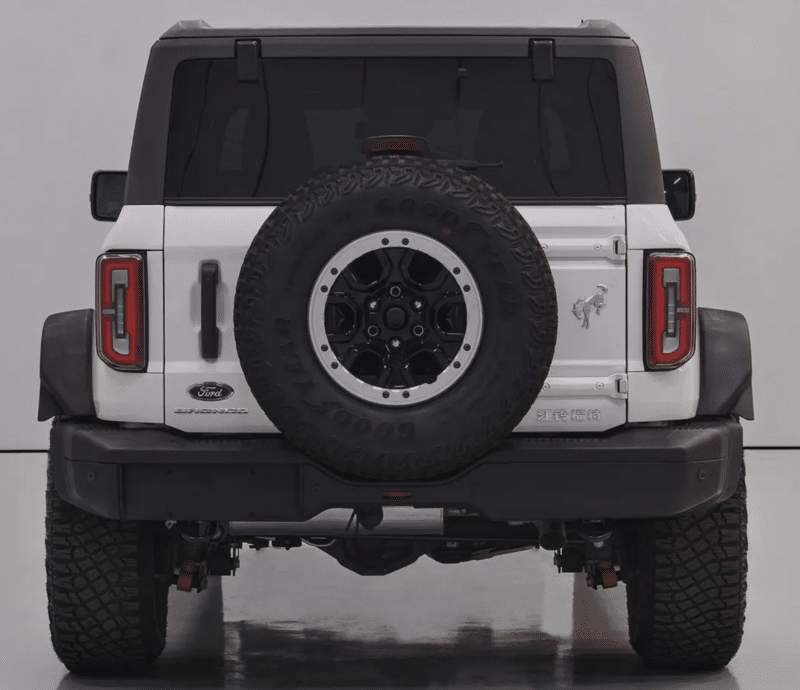 The straight lines dominate the sides of the car. The flat roof corresponds with the style of a hardcore off-road vehicle. The rear end is square, with a side-opening tailgate and an external spare tire.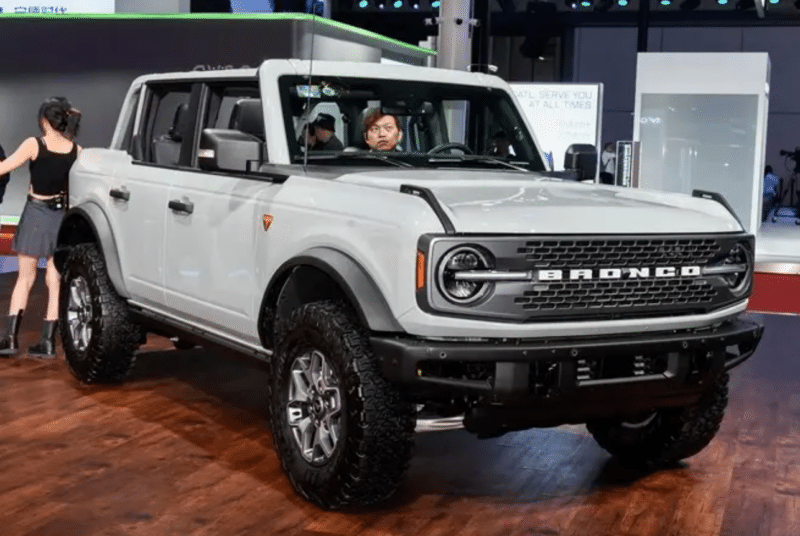 It has a soft-top convertible design. Bronco will be built on 4800 (4825)/2070/1990 mm chassis, which sits on a 2950 mm wheelbase. The wheelbase is longer than the Roadrunner's 2850 mm. The chassis is on the level with a medium-sized SUV.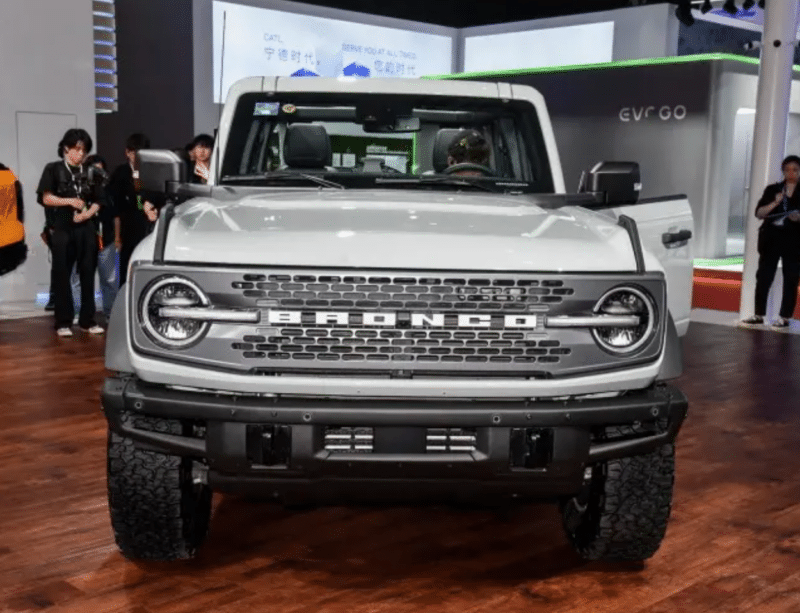 The interior design follows the design of the overseas version of the model. It uses the classic T-shaped layout. The frequently used functions will be activated with physical buttons, to make the driving easier, but the center console display screen and LCD instrument panel should still be there.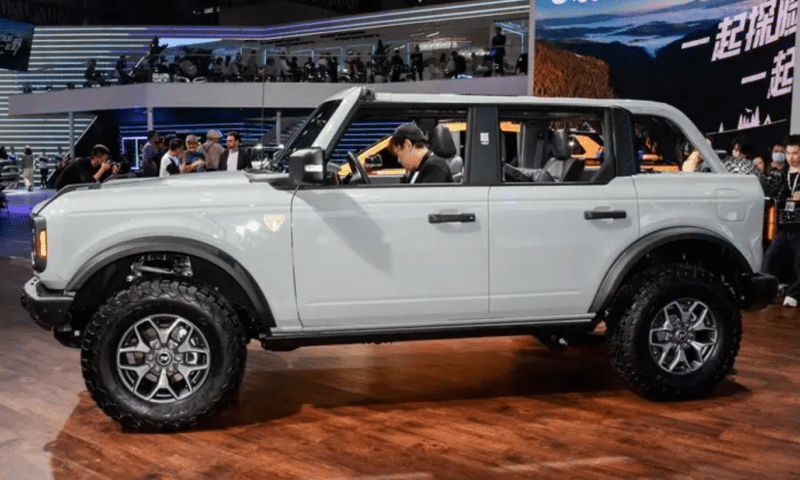 The powertrain will comprise an engine manufactured by another Ford JV in China, Changan-Ford. The 2.3T engine has a maximum output of 202 kW and a maximum peak of 455 Nm. The car will probably have an 8-shift gearbox.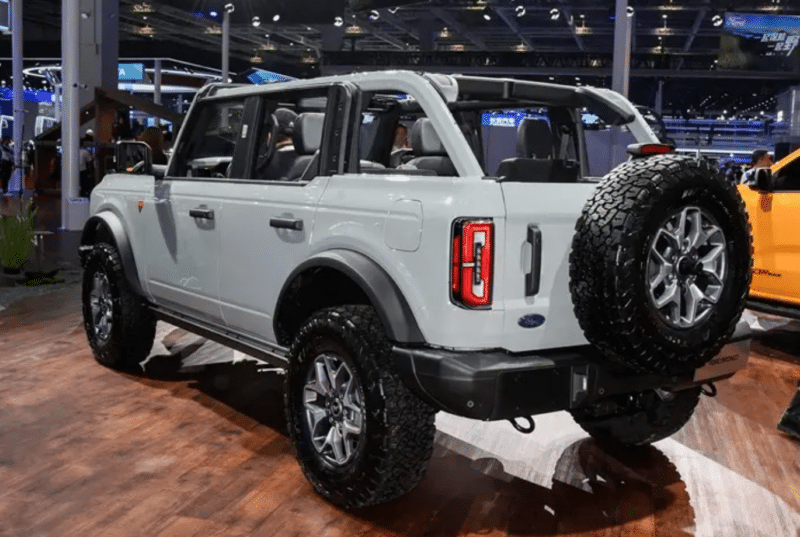 Earlier reports showed the legendary US carmaker plans to start production and sales in China next year. Bronco will follow the market entry of another Ford's legendary model, Ranger, which market entry is expected by the end of the year.
The domestic production is part of the manufacturer's strategy to manufacture models that are adapted for the Chinese market. Before, Ford was selling cars that were adapted for the American and European markets. Naturally, the price of the vehicles is expected to become more competitive.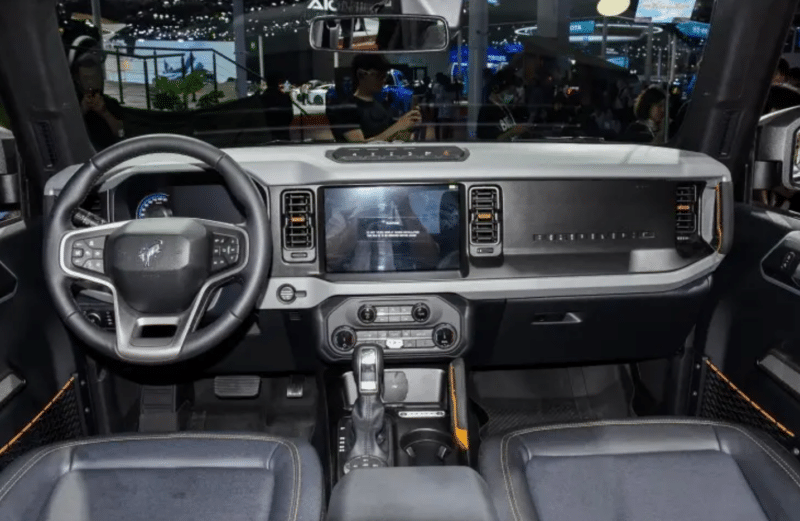 Currently, Bronco is sold through parallel import channels for 700,000-1.2 million yuan (96,000-165,000 USD). Based on the auto insiders' estimates, domestic production could bring the price of the entry model down to 300,000 yuan (41,200 USD).
In the first six months of the year, Ford sold around 80,000 units in China. The JV with Changan contributed 63,000 units, and JMC JV contributed 17,800 units.
Source: Dongchedi