Another special edition Lamborghini Gallardo for the Chinese auto market, this time exclusively for the great city of Hong Kong. The Gallardo 'Speciale HK20' celebrates the 20th anniversary of Lamborghini's presence in Hong Kong. One might expect Lamborghini to make 20 HK20's but it is even more special than that, the Italians will make only eight.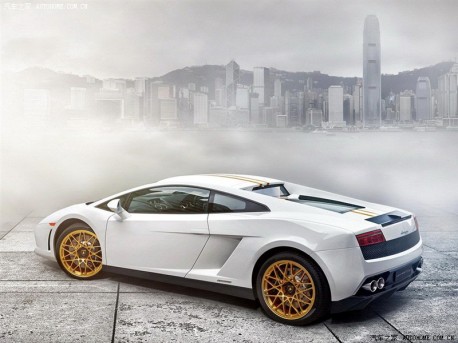 Special thingies: 'Speciale HK20' badges inside and out, including on the gearbox and on the head rests, red painted gear levers, gold painted alloys, golden racing stripes, shiny chrome exhaust pipes, some special gold-colored stitching on the seats, and that's it. The HK20 is based on the Gallardo LP550-2, V10 engine is unchanged with 557 horses.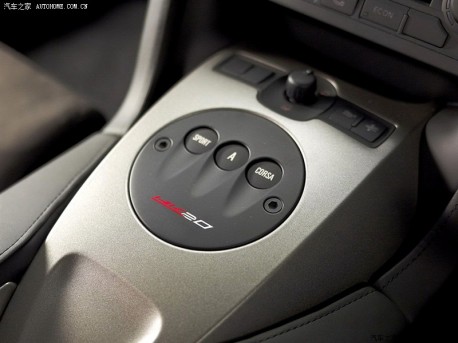 We like the Gallardo very much and so does China, here our collection of striking examples on Chinese soil: pink, matte-black, gold, pink,  another pink, lime-green, one  in gold, one purple, another purple, the official Gold Edition, and the standard-orange Spyder Performante.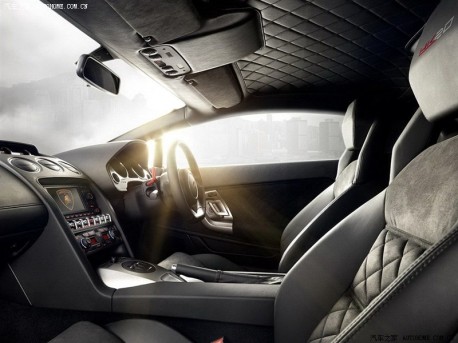 Steering wheel is not on the wrong site, Hong Kong still drives on the wrong side of the road, a left-over from British rule.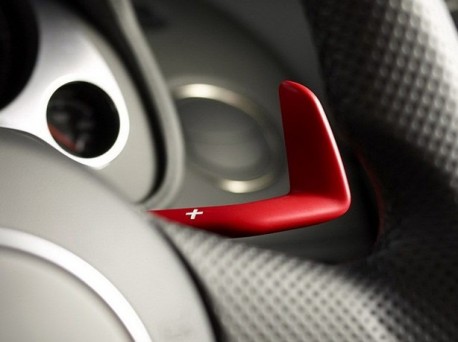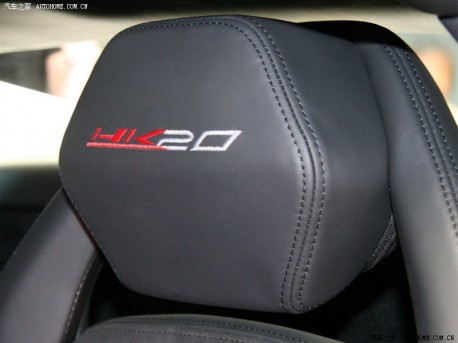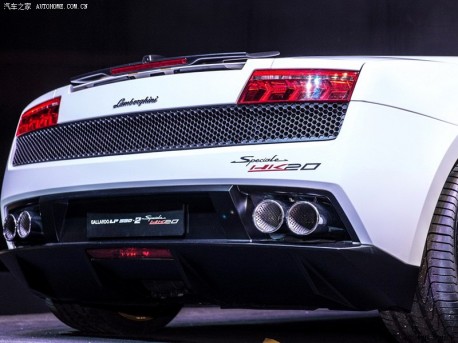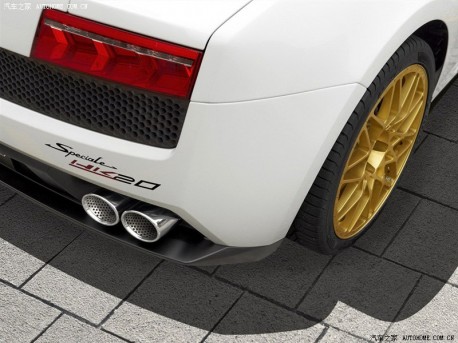 Alloys are very good!
Via: Autohome.