Late Sunday afternoon in Beijing, just came back from a long bicycle ride under a very blue sky and found myself a lotta good cars. We kick off with this fine American limousine, a grey-blue-ish first generation Buick Park Avenue.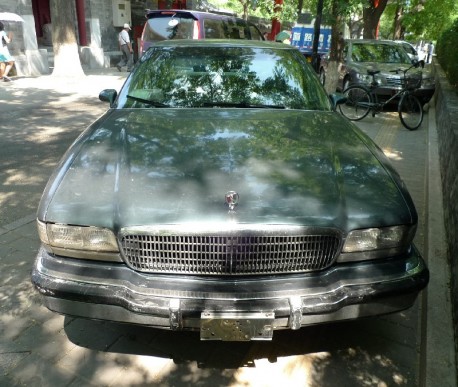 The big Buick was never officially exported to China, it could be an ex-diplomatic car or an ex-foreign-company car. We also know the China imported a big bunch of American cars in the late 1990's for government use, this Buick could be one of these as well. However it got here, it is good to see it is still around…
The first generation Buick Park Avenue was made from 1990 until 1996, based on the front-wheel drive C-body platform. Power came from a not that powerful 'L-27' 3.8 liter V6 that pooped out 170hp. Later on Buick corrected this mistake with the 'L67 Supercharged' in the Park Avenue Ultra that had 225hp on tap.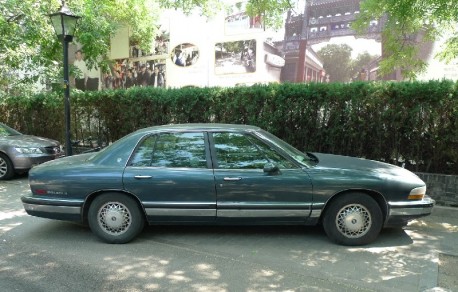 I found this particular example near to the Confucius Temple in central Beijing. The Buick looked like it had been there for a while. Thick layer of dust, tires on the soft side, no license plates and only a 2010 insurance sticker. Bad signs…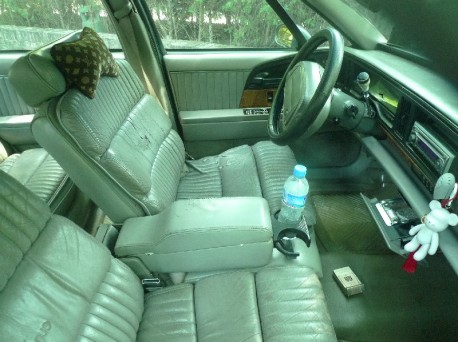 Interior rotting away. Package of cigarettes on the floor, leather in very bad shape. Note Louis Vuitton pillow on driver's seat. Must have been expensive…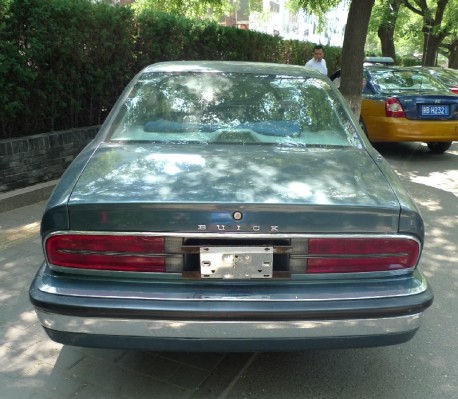 The exterior itself was in very good shape, bar the dust, no rust, thanks to Beijing's desert-dry climate. Cars can survive for ever in this town, it only rains like ten times a year, but if it does, it rains kinda hard.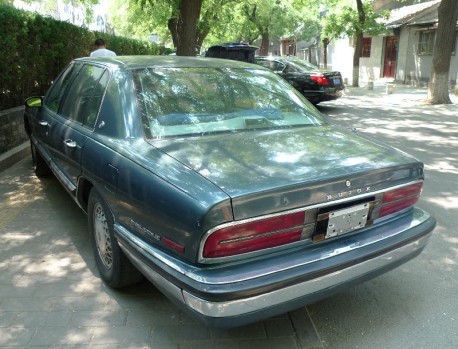 Brilliant design at the back.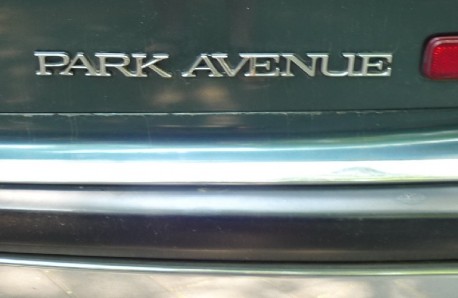 Buick badges still on the car. Chinese youngsters haven't yet found out it's fun to steal these, better not tell 'em!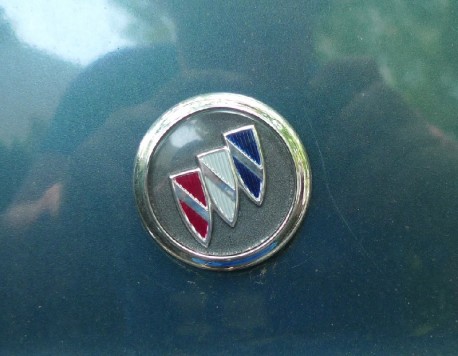 Well, a great American machine in Beijing. Making it ride again can't be too hard, let's hope it will again one day.